Making eyes sparkle with
personalised letters from
the Official North Pole Post Office
---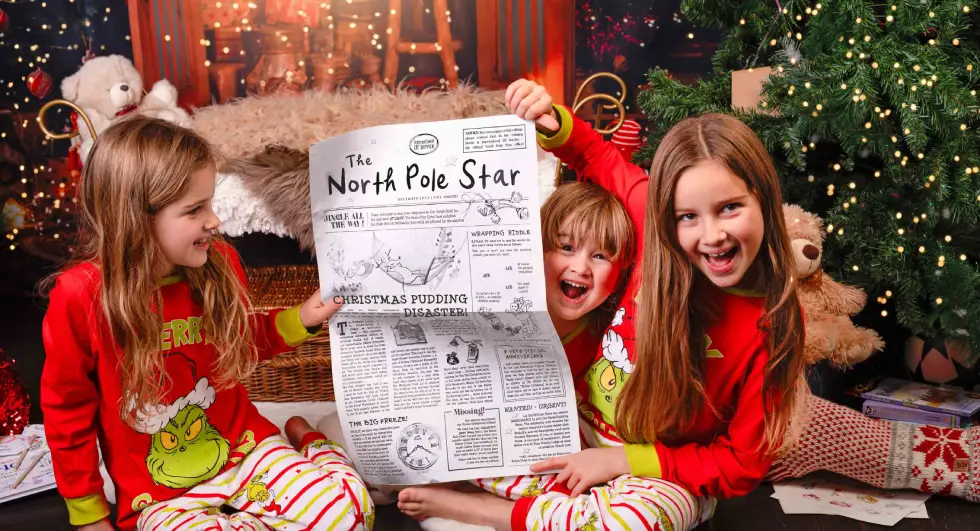 ---
✨ Extraordinary, authentic letters from the Elves' Workshop
✨ Handcrafted Illustrations
✨ Typed on Father Christmas' computer to make it easier to read
✨ Exquisite recycled North Pole paper
✨ Hand assembled
✨ Free Standard UK Shipping
✨ Eco-friendly Small Business
---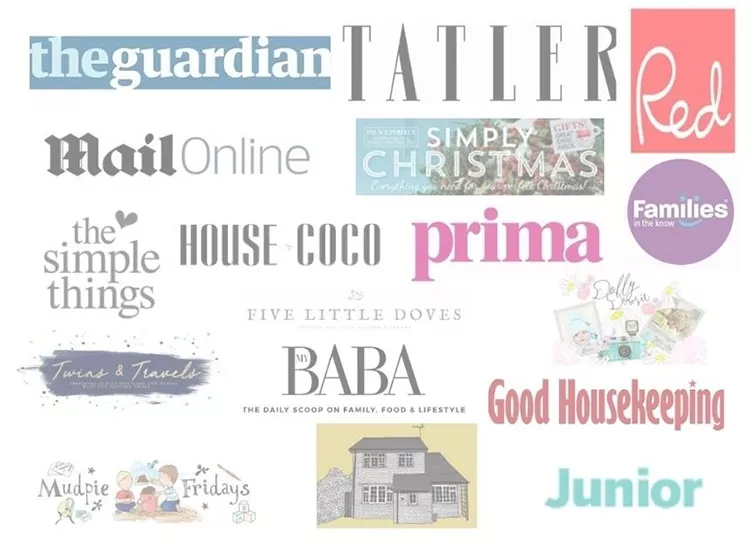 Multi-Award-Winning
The Original Christmas Elf Advent Calendar Letters Tradition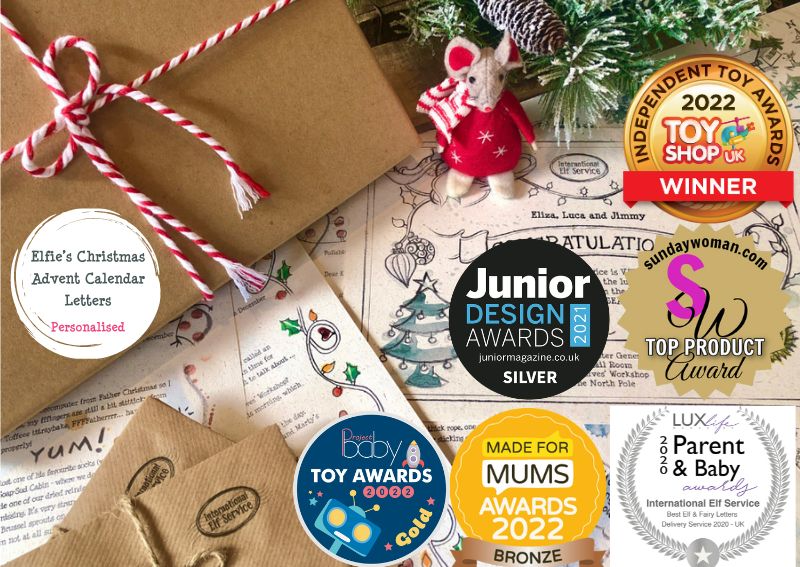 ---
At the Elves Workshop Audiobook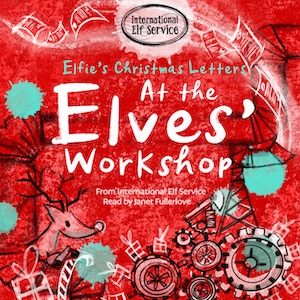 ---
---
We take your children on unforgettable magical literary journeys, to the North Pole, Fairyland and the most Magical Archive in the World, Roots of Fantastical Matters … through handcrafted, personalised letters. Our captivating letters from Father Christmas and our eco-friendly Christmas Elf letters from the North Pole and our Fairy & Tooth Fairy letters combine storytelling and illustrations with the excitement of family traditions; promoting family time; igniting imagination; and creating childhood memories to treasure forever.
Hide your personalised letter among the family's mail, lay them on the table first thing in the morning, stashed among their toys, or mysteriously peeking out from under their pillow …
We'd love you to stay and find out a bit more about about our magical worlds of Christmas Preparations in the North Pole, Fairies, Tooth Fairies and Birthdays. Grab a hot chocolate, get comfy and have a read about How it Works.
Give the gift of
magical childhood memories
that last forever.
One of our big 'things' is to never tinker with how children imagine a Christmas Elf to look. Some children have a visiting Christmas Elf on the countdown to Christmas, and some don't. Our Christmas Elves have very strong characters, but we like to leave what they look like up to children's imagination. Letters from the North Pole, written by our Christmas Elves can make excellent Stocking Fillers.
Our Fairies & Tooth Fairies love writing to children – their personalised letters are designed to support children's emotional health & development. We hope our Tooth Fairies can reassure children about the big feelings we all have when we're growing up. Big messages in little letters. Children's mental health and them having a sense of wellbeing and 'belonging' is so important.
Verified Customer Reviews
Based on 9,38 reviews
⭐️⭐️⭐️⭐️⭐️
---
~ Delivered by Magic ~
The Ultimate Gift For Children

---
Inspiring Imaginations
through Childhood Magic,
Personalised Storytelling and Adventurous Learning
---
---
---
---