Roots of Fantastical Matters is a wondrous, wacky and wizardy subscription-style box
Personalised copies of magical documents, chronicles and articles that mysteriously appear out of nowhere …
---
Magical storytelling packed with hidden STREAM-based learning activities
(Science, Technology, Reading, Engineering, Art and Maths)
*with optional creative activities that upcycle and reuse simple things found around the home
---
What You Receive: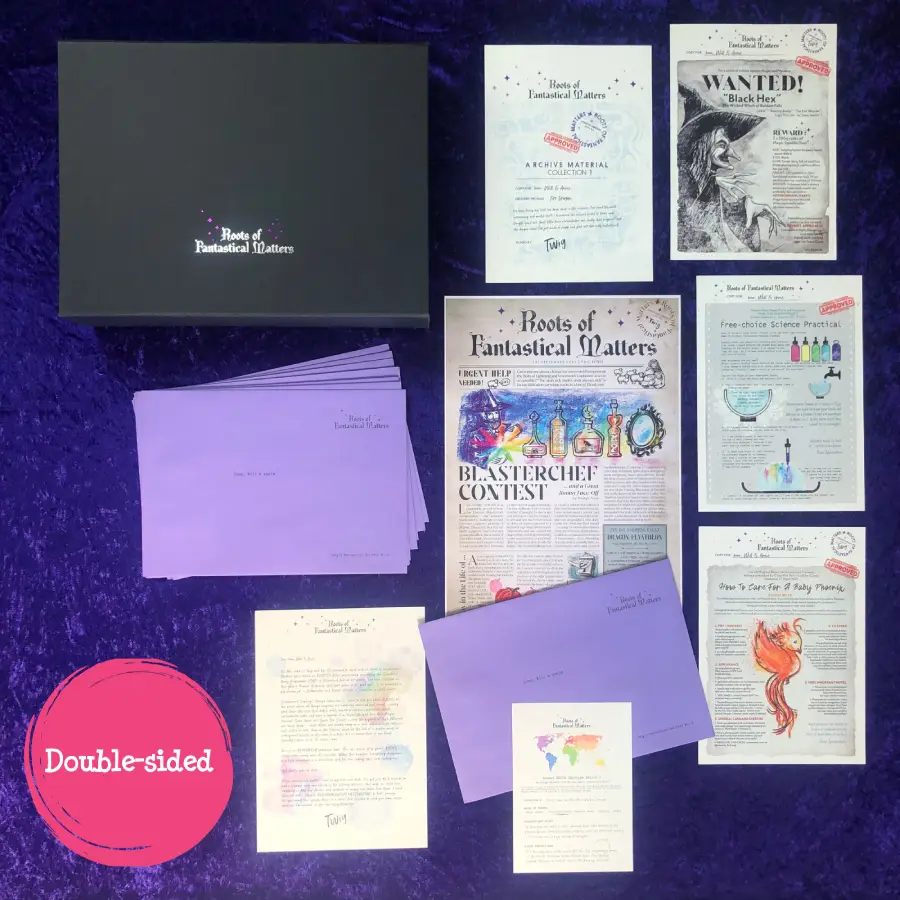 Up to 12 x Personalised Envelopes
1 x Roots Keepsake Box
(included with 6 or 12 deliveries)
6* deliveries (save £32)
12* deliveries (save £80)
*delivered at the same time
A4 Parents' Guide
---
Each envelope contains:
3 x Chronicles / Articles (A4)
1 x Roots Newspaper (A3)
1 x Geography with Sir Spillalot (A5)
1 x Archive Material Cover Page (A4)
Choose 'Mixed' or from the ROOTS Collections below:
Spellbinding Science, Treasure of Technology, Read / Research / Record,
Enchanting Engineering, Artful Art or Magical Maths
---
---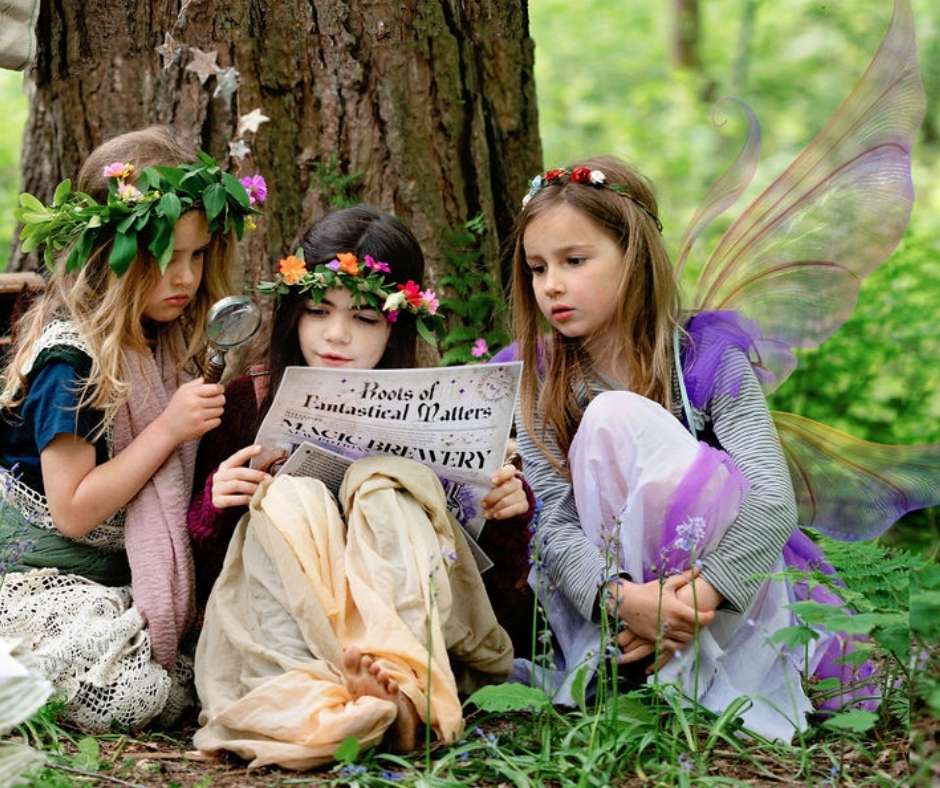 ---
SPELLBINDING SCIENCE COLLECTION A
Wanted! Black Hex
A hideous Witch fails to report cauldron explosions and illegal use of sleeping potions! She must be caught!
DNA, Fingerprinting and Forensics
Grand Opening
A fantastical theme park has its Grand Opening with a Deadly Nightshade Trail and more!
Collect and sow seeds with the Stinky Smelly Socks (SSS) Method
Unicorn Imposter
An important announcement claims animals from the human world are pretending to be unicorns.
Test if a unicorn is real using the magic of rainbows, after images and Newton's Disc
---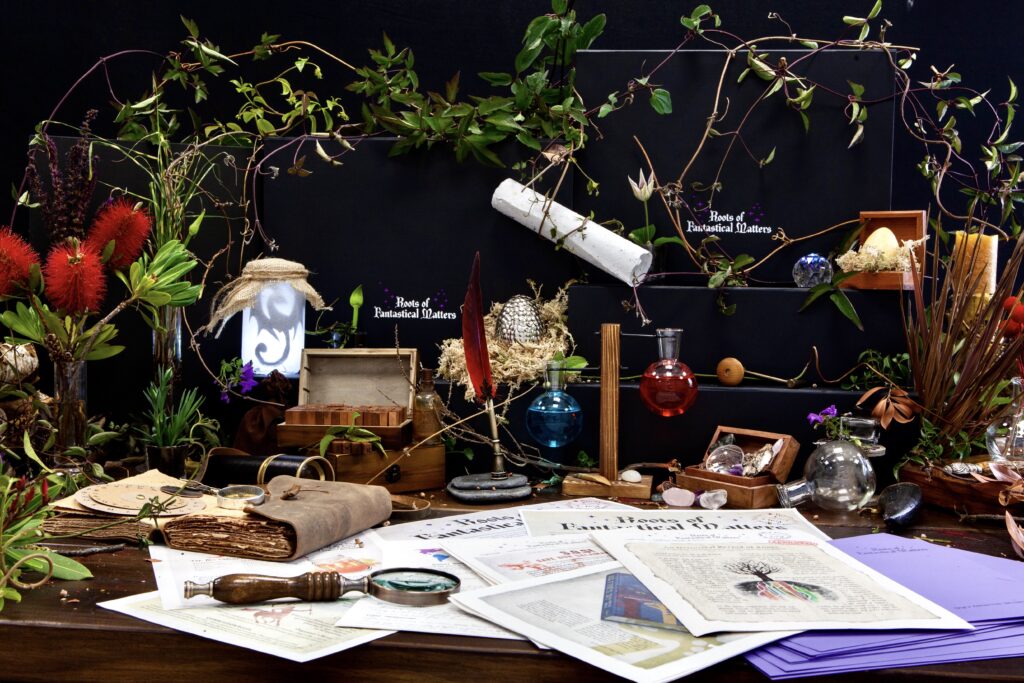 SPELLBINDING SCIENCE COLLECTION B
Body of a Bunyip
Ancient remains of a gruesome 'Bunyip' are discovered and recorded in the Supernatural History Museum.
Build a model of a Bunyip's heart (it works just like a human's!)
Golden Eggs
Mother Goose's golden eggs are snatched and held to ransom by the Bad Bird Bandits. Will her chicks survive?
Make a fantastical Super Sleuth Bird Feeder to catch the criminals!
MAGICAL TIMES Interview
A cantankerous Ogre uses a Memory-Sensory Time Portal to travel back in time to an age when he liked nice things.
Make your own portal and record where it takes you!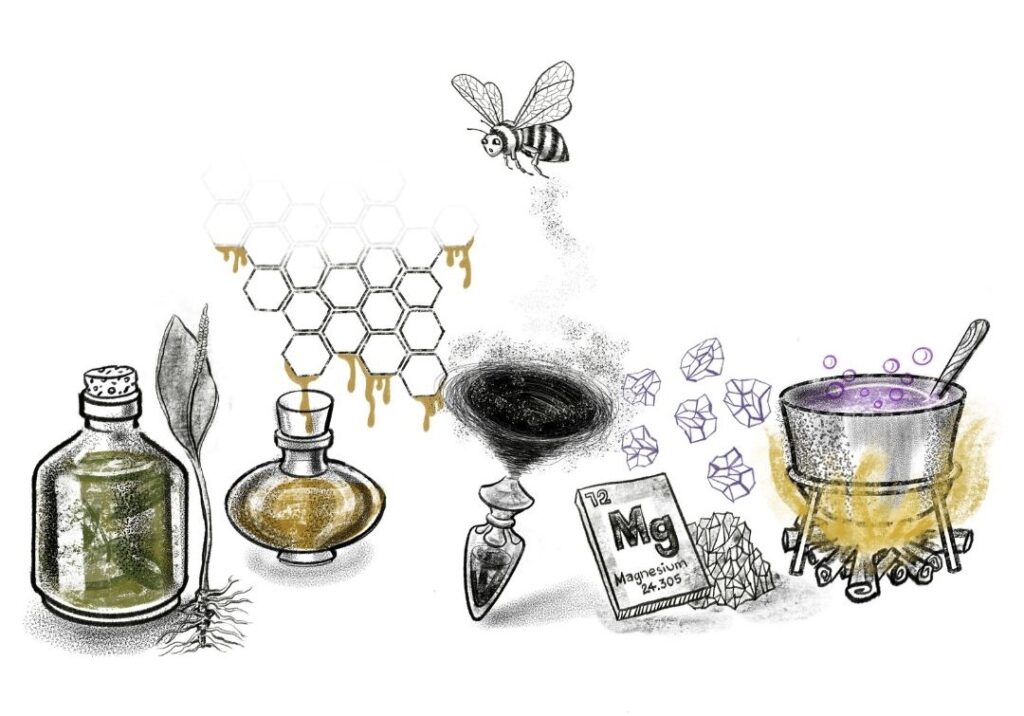 TREASURE OF TECHNOLOGY COLLECTION A
We Are Hiring!
There's been a break-in at the Dragon Trainers' Fire Equipment store. Roots is hiring a Codemaster General and Cipher Commander to improve security.
Create your own Codebreaker and decipher the Top Secret Code!
The Big Move
ROOTS is moving again (after 12¾ years) … who are the Witches Away Removal Team and what goes in a Bottomless Suitcase??
Create your own ROOTS Compass to help find your way around
Fitness Class
Everyone in ROOTS is told to stay fit and healthy by ducking dragons, catching Pesky Imps, and lifting cauldrons the right way.
Join a ROOTS morning workout and make a Rooty Fruity Layered Smoothie
TREASURE OF TECHNOLOGY COLLECTION B
The Floating Banquet
A Yew Tree Wizard celebrates the discovery of the first ever Levitation Potion at a very special party.
Make a delicious Airy Fairy Pudding!
Annual Health Check – Big Foot
A hairy ROOTS creature has an allergy to annoying imps and a love of Greasy Goblin Burgers.
Make a Gigantic Giant's Pitta Pocket
Calling All Centaurs
The Centaurs and Centaurides have a Warrior Challenge to prove they're battle ready.
Take six tests to find out if you're worthy to enter the contest.
READ / RESEARCH / RECORD COLLECTION A
An Historical Record of Roots
The story of how ROOTS of Fantastical Matters began with the Splendiforousa Book of Enchantment, the High Sorcerer's Potion, and the many wizards of the Universal Magicum Realm.
Find out about woodland plants and animals
Studium of Wizardry
A sneaky peek into the diary of a trainee at the Studium of Wizardry.
Discover how the brain processes the sense of smell
Mads Eyentist's Time Travel Portal
A Danish wizard in the Mystical Studies and Ologies Laboratory accidentally invents a Time Travel Portal.
Discover the world from the North to the South Pole and into the galaxies beyond
READ / RESEARCH / RECORD COLLECTION B
Extra-Ordinary Enchantment Experiment
The ROOTS Invisible Potions are not working properly … with disastrous consequences!
Try out your own genetics experiment
How to Trap Goblins
Great Spectacolore – the Infinite Wizard – shares his favourite pongy potions for catching annoying Goblins
Make scientific reactions with simple kitchen ingredients
Quizard University Challenge
Two teams of Wizards compete in the first round of this famous ROOTS quiz at the Great Masters Hall.
Test your general knowledge and learn some crazy quiz facts
ENCHANTING ENGINEERING COLLECTION A
Roots Mineral & Gemstone Mine
A Colourful Quartz Mining Elf finds himself working alone in the ROOTS Mineral and Gemstone Mine.
Build a Conveyor Belt
Dear Aunt Spinosa
A Forest Imp saves the Sea Turtle eggs with some wizardy instructions found in a fantastical Time Capsule
Engineer a parachute design
Daily Baloney
The Loch Ness monster's identical twin is discovered living beneath a bright red lake in a bewitched volcano!
Build a Balloon Boat
ENCHANTING ENGINEERING COLLECTION B
Diary of Magus Festus
A 10½ year-old trainee wizard struggles with his studies … until he gets Mathemagician of the week and wins an extra hour of Dragon Acrobatics for his whole class!
Engineer a Troll Bridge
List of Endangered Spirit Species (LESS)
Wizard Majeek at the Protection Of Outgoing Fairies shares his list of endangered species, from Elves and Goblins to Pixies and Sprites.
Build a Ring Wing Glider
Wizardry Emporium
Wizard Oliver Doodah gets in a muddle in his Abracadabra Haberdasher full of extremely tall, teetery-tottery shelves and draws.
Build a Crank Winch
ARTFUL ART COLLECTION A
Baby Phoenix
The Chief Veterinarian of Magical Beasts teaches his students how to care for a baby Phoenix (with a fire extinguisher nearby at all times!)
Make a Dragon Duncatcher or Night Light
From Pirates to Icebergs
The infamous Kraken monster shares his incredible experiences of evil pirates and incredible Arctic creatures.
Melt magical multicoloured icebergs with salt
Open Casting Call & Auditions
Dragons are needed for a full-length action film called "Dragon Fires 2 – The Cowering Inferno", directed by Alfred Witch-Shock.
Create a film script and discover some incredible species!
ARTFUL ART COLLECTION B
134th Roots Talent Night
From the Abominable Snowman to Will-O'-The-Wisp's Twilight Troup, an incredible list of performers compete for the winner's crown.
Build a Shadow Theatre and create a magical play.
Masters of Disguise
Students at the School of Supernaturalism take part in a Shapeshifter-Spotting challenge.
Make camouflaged Octopuses and record your results.
SOS! Save Our Salamanders
An extremely rare but vital ingredient in ROOTS potion-making is losing its power – help is needed!
Make a Lava Lamp
MAGICAL MATHS COLLECTION A
Broomstick Flying Licence
Witches take their theory test, Double-Decker Broomsticks are grounded and wizards discover why their beards helps them fly faster.
Solve the maths problems and crack the code
All Fired Up – Dragon Trainer
A Professional Dragon Trainer shares his experiences with a Silver-and-Gold-Winged Dragon.
Make a full set of Dragon Claw Extenders
Beasts & Beauties
Fable Trackers compare some rare and magical creatures, discovering their superpowers, danger levels and quirky characteristics.
Learn how to draw in scale
MAGICAL MATHS COLLECTION B
Magic Mirror Misfortune
Something strange has happened at the Cloaks, Furs and Scales Fashion Emporium and Miss Match's customers slowly becoming invisible.
Find out how light is used to make mirrors work
Missing Florence Fidgertail
A flightless (and fidgety) mythical bird has escaped from the Muddle and Mystify Maze. She must be caught before the Labyrinth Spider gets her!
Make an origami Fidget Spinner
New Assignments!
An extremely tall Giant starts his new job at the ROOTS library but he's far too tall to fit!
Plan and design a reading area according to the right dimensions
… from the equivalent of £10 per month

*Delivered to parents
in single, or bundles of 6 or 12 'deliveries'
to reduce environmental impact
*For children to find mysteriously
around their home
… either monthly, or at any interval
that suits your family best!
---
Roots of Fantastical Matters is an extraordinarily magical place, hidden behind a secret door and beneath a spellbound forest.
It's here that every bit of magic and mystery is carefully collected and stored in a wondrous archive – from top secret potion recipes to dragon trainer diaries, wizard lessons and every spell that's ever been abracadabra'd!
Support your child's autonomous learning with the award-winning magical stories of International Elf Service and a STREAM by Stealth approach – Science, Technology, Research, Engineering, Art and Mathematics activities hidden between the lines to inspire your child's imagination and creativity. Follow us on Instagram @rootsoffantasticalmatters
While the reader is enticed by the fantastical stories, cleverly disguised interactive topics inspire him or her to experiment, test, decipher, research, build, create and calculate 'matters' in the real world.
Roots of Fantastical Matters not only reveals some of the mysteries of magic but also celebrates the magic and wonder of learning.
Discover the science behind the magic at Roots of Fantastical Matters.