How this works
Unique personalised and hand-crafted letters, bringing big dollops of magic into your home.
Meet our Very Special Authors:
We send your magical storytelling package to you. For you to deliver to your children in whichever way is most magical and for your family.
It couldn't be easier: intriguing updates from THE workshop in the North Pole, every year ... straight into your children's hands. These bundles of news are putting smiles on children's faces all over the world.
Giving children a peek at how life at the North Pole really is, as well as the secret workings which make Christmas possible. Have they heard about the Magical Wind Machine, the Sizzle Spot, Stocking Bottom trees and Anti Stick Chimney Spray?
The Elves lovingly address their Christmas letters to all the children in the family. And sometimes their Elf and their pets too. It wouldn't be at all Christmassy for them to feel left out. Some colouring in is definitely recommended.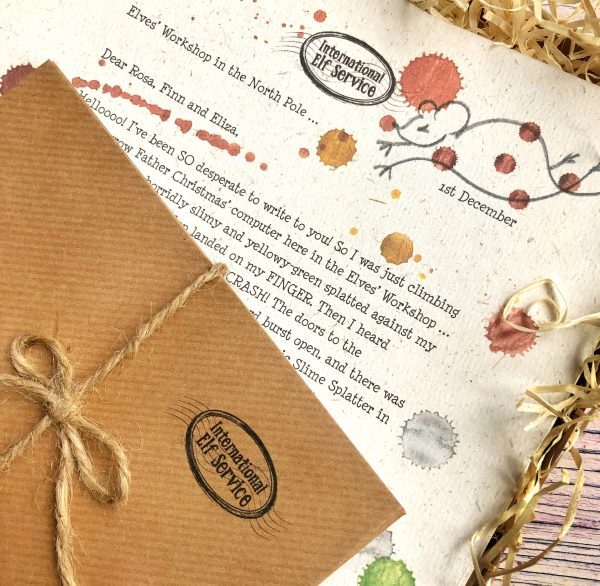 1. From The North Pole:
The Elves send you your pack of lovingly illustrated letters, addressed to all the children in your family (and their Elf too if you like), straight from the North Pole…
2. To Your Home:
Hide them among the family's mail, stashed among their toys, or mysteriously peeking out from under their pillow ...
You choose where your children find their letters, to create a magical family tradition the kids will love.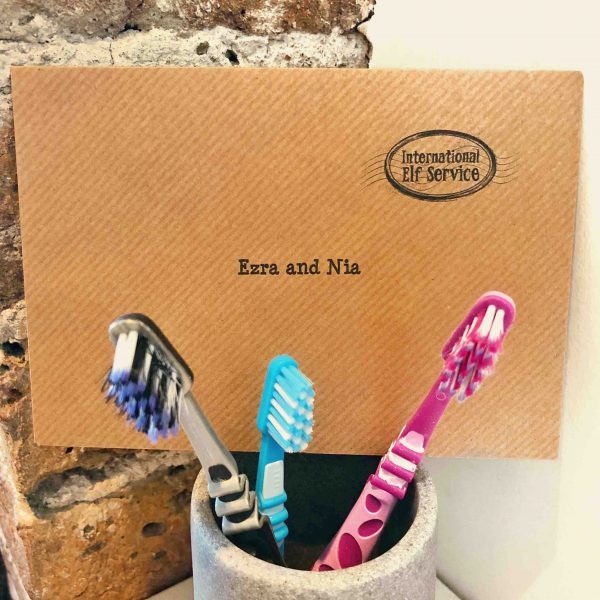 3. A Magical Family Christmas Tradition:
Your children enjoy the magic of hearing about the hustle and bustle in Father Christmas' Workshop, as it actually happens!