These personalised, handcrafted North Pole Birthday Letters written by a Christmas Elf came about because I had sooooo many messages saying that children were desperate to hear from the Elves during the year! Birthdays are so special and magical anyway, so what could be better to wake up and discover you've received an extra special magical delivery from the North Pole when you least expect it?!
So the idea is, rather than a 'normal' Elf birthday card (which is lovely but doesn't give away too much about life in the North Pole) … when these Elves hear about a child's birthday, they have a HUGE party in the North Pole to celebrate. Then Elfie writes a very chatty letter (complete with authentic handcrafted paint splodges) to your child to tell them all about it. What a wonderful peak into the magical world of the North Pole! Just imagine their face when they uncover the mystery and realise who it's from … !
It's always been important to me that all my letters are perfect for both boys & girls, and to make them about fun, mystery and adventure. As Einstein said, 'Imagination is more important than knowledge'.
Do have a look at them, they're so gorgeously illustrated, and made of all the stuff that children love. There are 6 birthday letters from the North Pole to choose from (see below) and you can't go wrong with any of them. Or, if you'd like some Fairy Magic instead, have a look at these Personalised Fairy Birthday Letters.
All our letters are on exquisite 100% recycled paper.
Elfie's Birthday Letters
From The North Pole
⭐️
The Clever Inventions
After gobbling up a very delicious birthday cake, the Elves have just twenty three and a half minutes to create a wonderful invention from the things laid out on the workbench.  The Elves all voted for their favourites. The one Elfie liked the best was Marty's Soggy Sprout Converter … but what did Elfie make?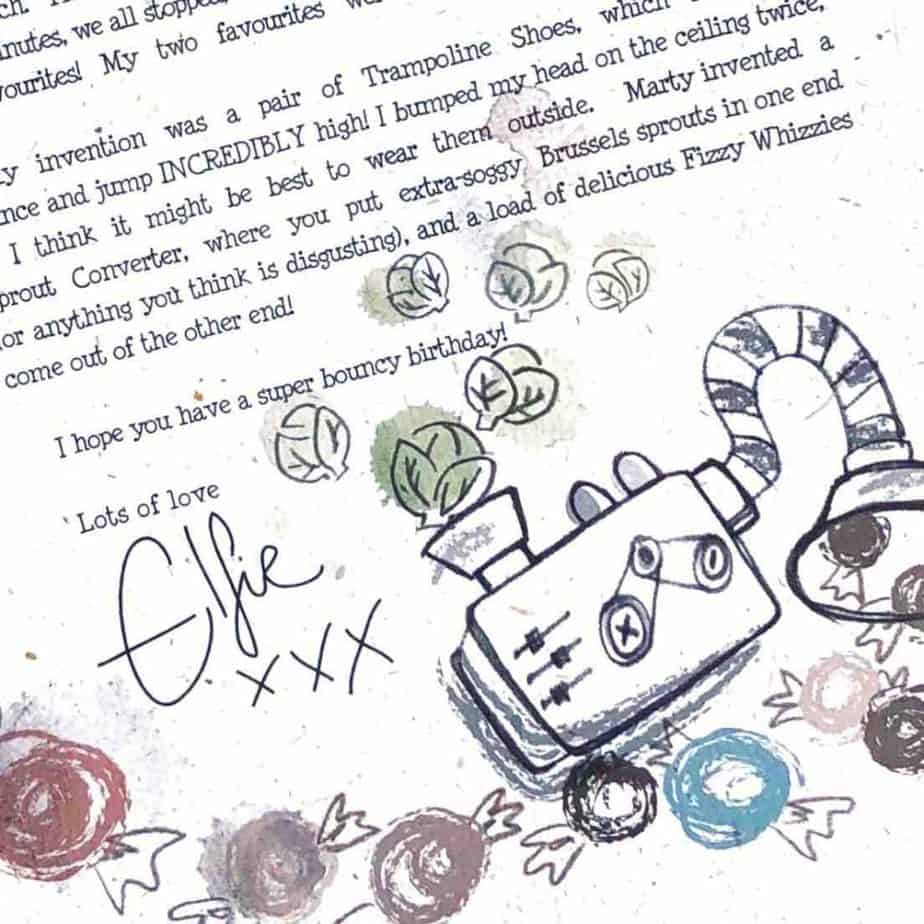 ⭐️
After cutting into an incredibly tall blue birthday cake and delicious candies tumbling everywhere, all the Elves dress up.  Unfortunately Elfie's choice of costume causes quite a stir among the reindeer, and Elfie has to be rescued by Father Christmas!  They do try to play party games, but they can't stop laughing for long enough …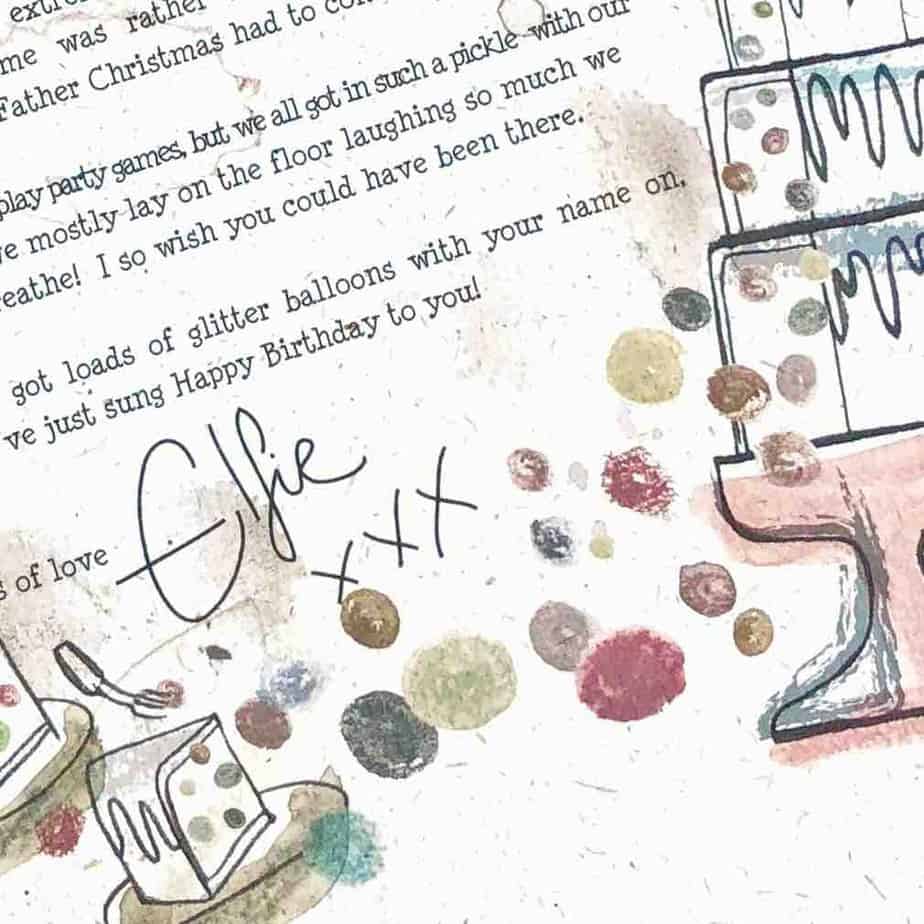 ⭐️
After gobbling up a very delicious birthday cake, the Elves have an Indoor Camping party to celebrate your child's birthday. They made their own tent and campfire (with real logs, but pretend flames), and sat down to listen to a scary story told by Marty. Luckily Marty paarps in the middle of a scary bit, making them all laugh and not find it scary after all!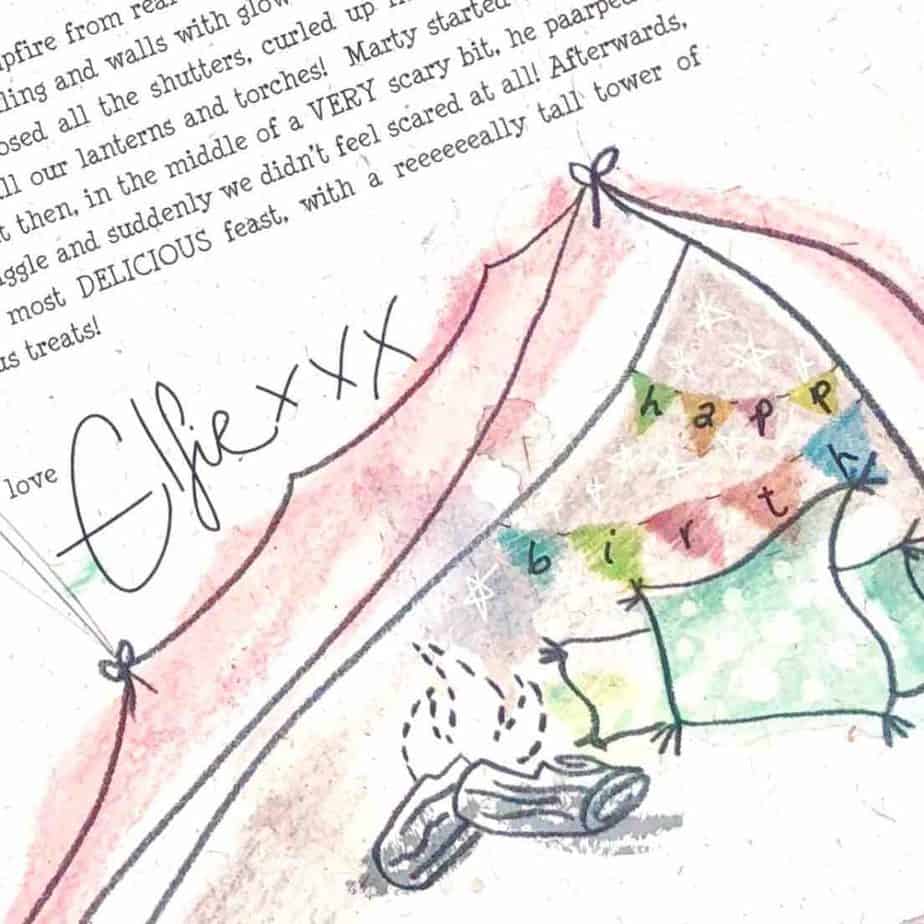 ⭐️
Marty organises his favourite party game of Musical Paarps!  Elfie and Marty are the last ones still in the game, the music stops, Elfie manages to grab the last remaining whoopee cushion and … Marty wins, but how?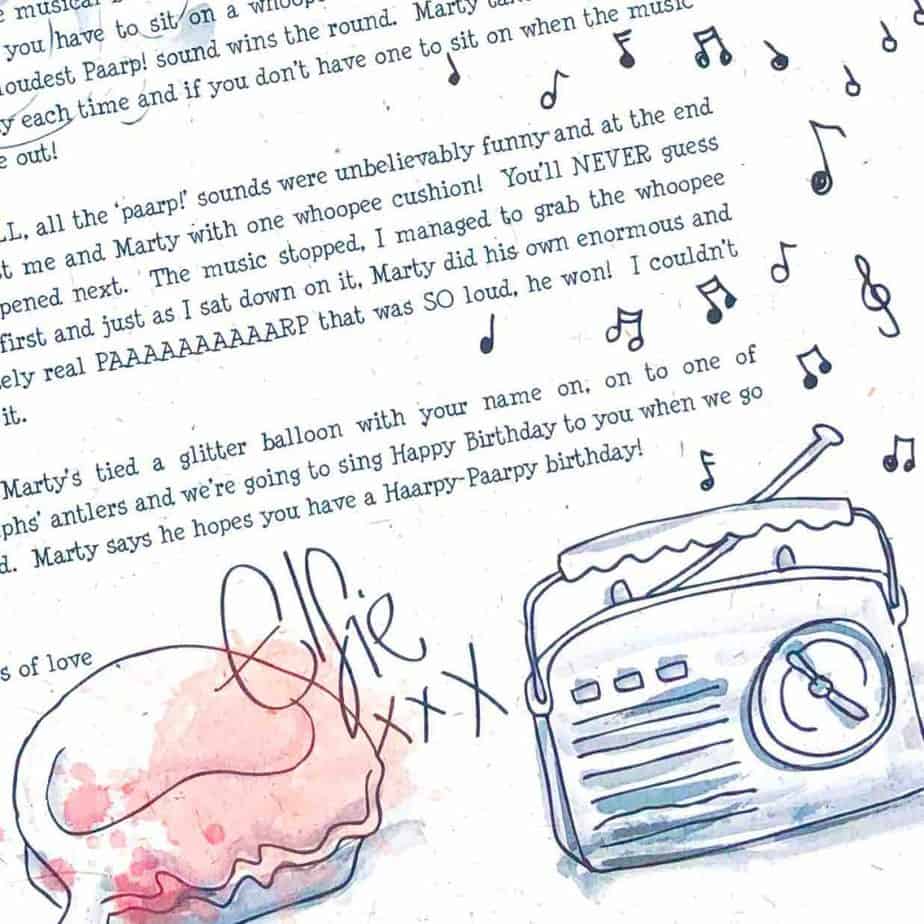 ⭐️
Elfie tells us how they decide to make a huge birthday cake but unfortunately Marty's involved with the baking process and the first one doesn't quite go to plan! The second cake, (which didn't involve the Bang! Machine, or Marty), works perfectly and looks exactly like a delicious sparkly sparkling igloo!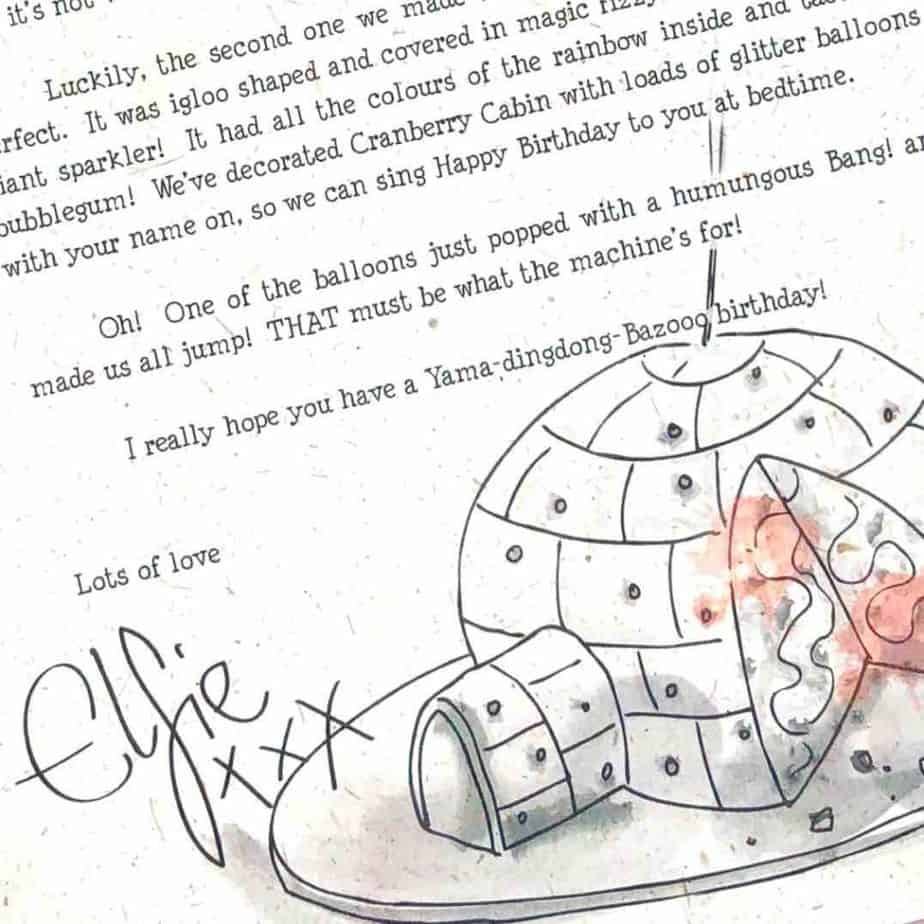 ⭐️
All the elves bring their favourite treats to share at the birthday tea. Elfie is just about to make some Tipple-Topple Sundaes with Lily's stripy jellies, when Jenny has a dreadful accident with the cream…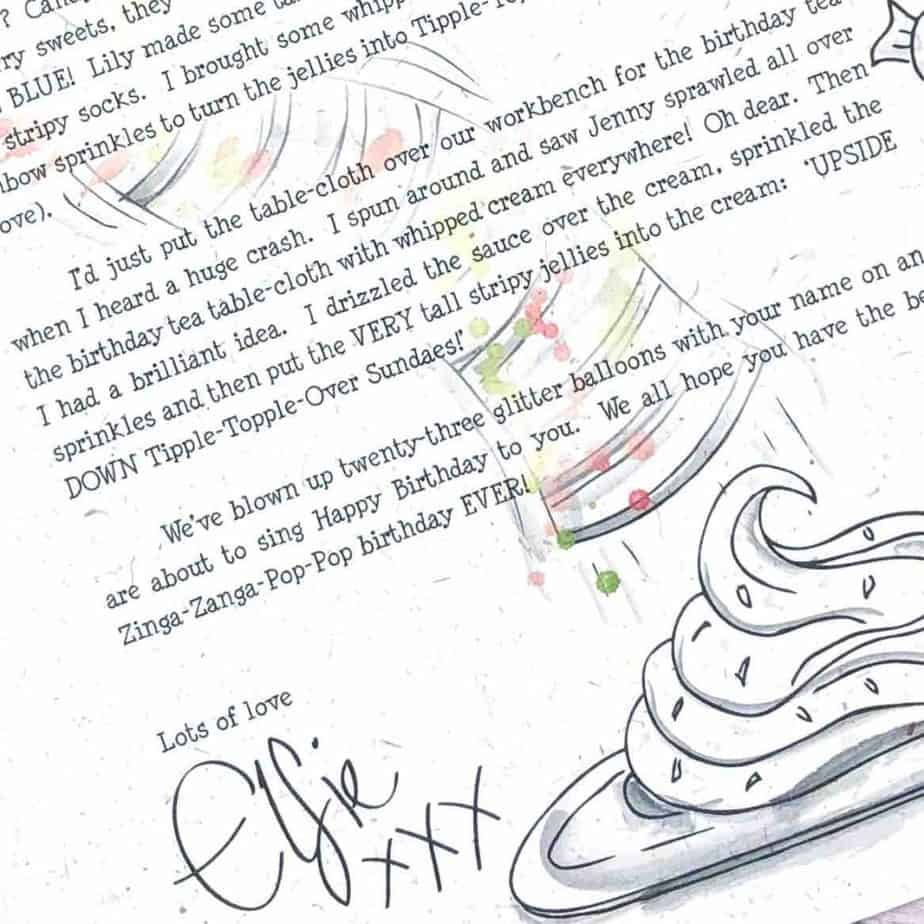 If you would like to subscribe to my Elf Club, and receive my newsletters, special offers, free Guides and discount codes, I'd love to see you there!

***