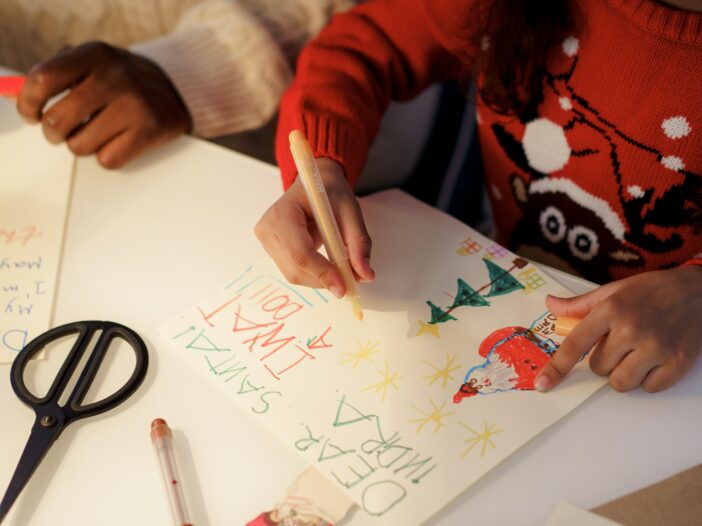 Letters to Father Christmas are the most Special Christmas Letter of all!
If anyone asked me what my favourite Christmas sounds were, I'd say the crackling of the fire, Christmas carols, sleigh bells and the rattle of my letterbox when a special letter arrives. Now, if you're particularly lucky, you might get a letter from a North Pole Elf, Mother Christmas (or Mrs Claus) or the Postmaster General in the Mail Room of the Elves' Workshop.
You may even be chosen to hear from Father Christmas (or Santa Claus) but you'll probably be surprised to know that the most precious letter of all isn't written by any of those Christmas Spirit-Makers. In fact, the most magical Christmas Letter doesn't even come from the North Pole! Instead, it's an extremely carefully thought-out message that goes TO the North Pole where it stirs up the greatest amount of Christmas Magic ever. It's the most wonderful Christmas Tradition of all – your child's Letter to Santa or Letter to Father Christmas that brings together all the joy and wonder of Christmas in just a few simple yet gorgeous words of love.

And here's the exciting bit! International Elf Service can help you make this magical moment even more special than ever with a Letter to Father Christmas or Santa Kit. Imagine seeing their faces light up when your children realise they've been personally invited by The Big Man Himself to write down their thoughts on official North Pole paper! Complete with a pre-addressed envelope and tied enticingly with a length of soft cotton Candy Cane twine and an official International Elf Service Gift Tag, the Write Your Own Letter to Father Christmas or Santa Kit can be hidden mysteriously around your home all ready for your children to find and complete. And depending on your child's enthusiasm and writing ability, you can choose between a fill in or a write it yourself version.
And not only that, their letters to Father Christmas are a beautiful record of your child's thoughts, desires and goals can become the most marvellous memory keepsake too. Store it safely with your other Christmas creations and letters, and enjoy reading it back in years to come.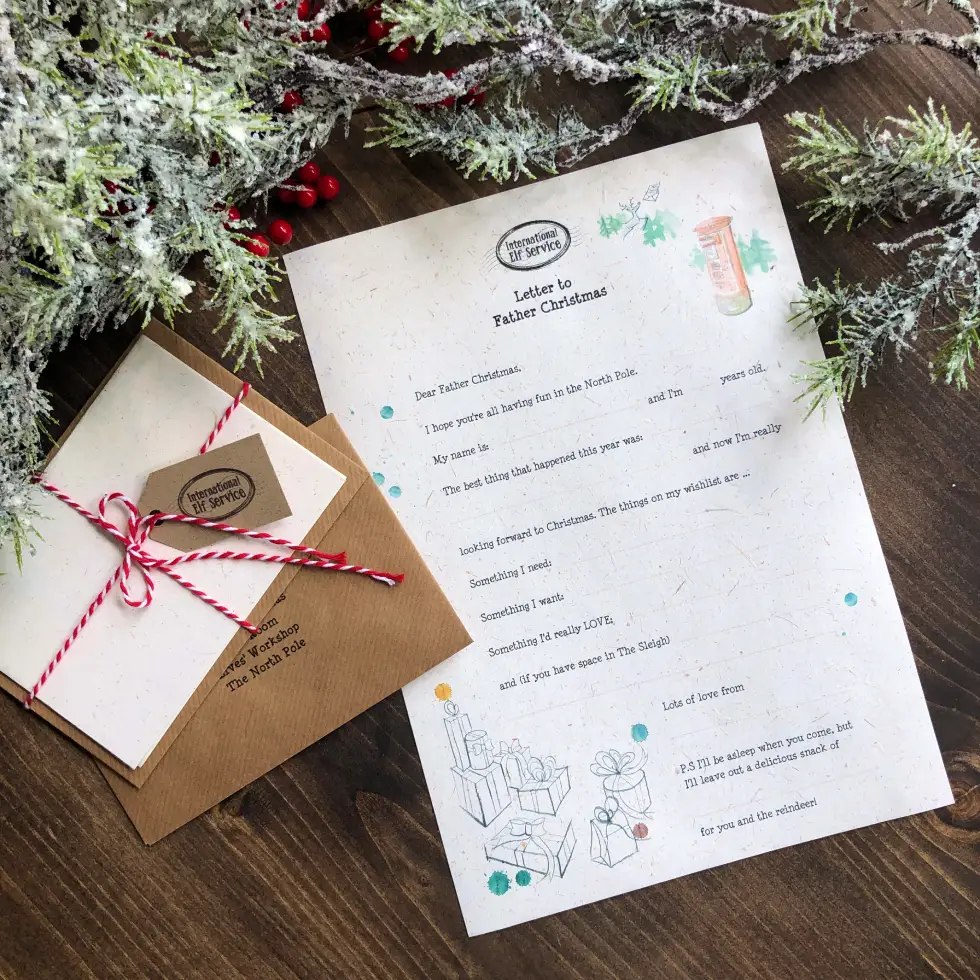 Why not share your photos with us on Facebook, Twitter or Instagram?