⭐️ Order by 12:30pm for Same Day Dispatch
Dummy Fairy 2-Letter Bundle (Boy Fairy)
A bundle of two Fairy letters to help your little boy give up his dummy - will he give it to a sad baby dragon who's lost it's own one? 12m+
£12.50
Free UK P&P
What You Receive
The exquisite recycled paper we use for our Fairy and Tooth Fairy Letters has the most beautiful gold and silver leaf in it. Truly magical.
✨ 2 x Personalised Dummy Fairy Letters ... one to ask your child if they could give their Dummy to a baby Dragon, and one thanking them!
Magical stories that help your child to talk things through and find solutions
✨ A twist of 100% Soft Cotton Golden Sparkle Twine
✨ A Dew Drop Magnifying Lens (to magnify your Fairy's writing)
Magical Details
Let the Dummy Fairies help your child give up their dummy in the most magical and enchanting way. The first Dummy Fairy Letter explains that one of the baby dragons has lost his dummy and is very upset ... and asks if your child like to give the baby dragon their dummy. The second letter thanks your child so much for their dummy. They passed it on to the baby dragon who was SO happy, his smile grew and grew until it was almost as long as his tail!
Suitable for age 12 months+ due to the magnifying lens included.
How it Works
✨ Either fold each letter and tie it up like a present, or roll it into a scroll and tie with the soft cotton Golden Sparkle Twine provided.
✨ Tuck the magnifying glass under the bow and deliver your Dummy Fairy letters wherever is most magical for your child ... under their pillow, outside a Fairy Door, next to their bed, popped into their shoe ...
*See our Fairy & Tooth Fairy Letter Guide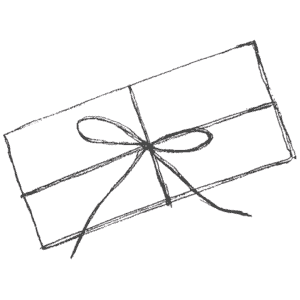 *The toadstools and flowers are not included.
Age Range
2-99 year olds!
Perfect for readers and listeners alike … little ones will love to hear you read this letter aloud to them, and early readers will be excited to share the fairy news.
Good To Know
✨ Brilliant conversation starters, supporting children's mental health
✨ Perfect for both girls and boys
✨ Designed to encourage children to read and promote creative thinking
✨ Each letter is written by the On-Duty Fairy in your area
✨ Perfect for reading together, or for early readers to read alone
✨ A6 size
✨ A wonderful childhood tradition
✨ Official International Fairy Service™ product
Leave a Review!