Anything You Want Asian Stir-fry (Gluten Free)
March 05, 2015
|
|
BY Elfie
Now you might think that all asian food is gluten free as you usually have it with rice but alas that's not the case.  One of the main culprits is the soya sauce.  You have to look for a certified gluten free one.  I tend to use the Clearspring Tamari Soya sauce but I'm sure there are others.
I wish I had an interesting intro as to where this recipe came from but I'm afraid I don't.  I read a few and decided there were too many ingredients or too many steps and made my own version up (sheer laziness I'm afraid!).
I've called it Anything You Want Asian Stir-fry (Gluten Free) because you can use fish, chicken, beef, pork, duck, prawns, tofu or whatever you like in it and it's gluten free!  It's so quick and easy.
Last week I used cod cheeks (really cheap and similar to monkfish in terms of texture) and this week it's chicken.
ANYTHING YOU WANT ASIAN STIR-FRY (Gluten Free)
What you need (serves 4):
2 inch piece of fresh ginger, no need to peel
2 inch piece of lemongrass, very finely chopped (white end only)
2 cloves of garlic finely chopped
Lots of fresh coriander, chopped (including the stems)
1 chilli / dried chilli flakes – or more or less depending on how spicy you like things!
OR….I've discovered something wonderful sold by Waitrose called 'Cooks Ingredients Thai Mix' – it's all of the above, finely chopped and lives in the freezer!  Honestly – it saves so much time.  Am I allowed to mention this sort of thing in a recipe??
4 Shallots finely chopped (or more if you love them)
2 tbsp Toasted sesame oil
2 tbsp Tamari soya sauce (I use Clearspring as it's Gluten Free)
1.5 tbsp Plain rice vinegar
1.5 tbsp Olive oil
4 Pak Choi or any other veg – grated carrot, broccoli, beansprouts, water chestnuts, peppers etc etc
4 Spring onions – finely chopped including the green bits
Enough meat (diced), fish or tofu to fill you all up!
What you do:
Frizzle the shallots, ginger, lemongrass, garlic & chilli (or the Thai Mix plus the shallots) in the sesame oil for 1-2 minutes to release the flavours.
Add the meat / fish / tofu and frizzle until you guess you need another 5 minutes for it to cook through (depending on what you use, this could be very quick or slightly longer!
Mix together the rice wine vinegar, the tamari and the olive oil – add the mix to your stir fry.
Add the pak choi, cover and allow to simmer undisturbed for 4 minutes until crisp and tender.
Stir in the spring onions and take of the heat
Serve with rice
***
If you enjoyed this recipe and would like to see more, please look in our <a href="https://internationalelfservice.com/category/recipes/" target="_blank">Free From Recipes</a>.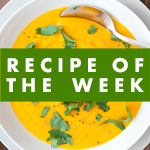 tags