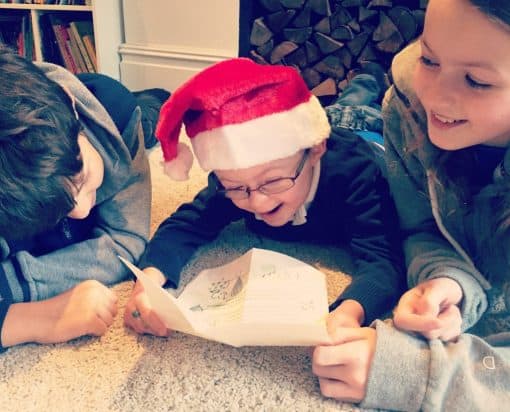 For those of you who have a visiting Elf (or Elves) each December, we have the perfect Christmas Elf Name Generator to help you find the perfect boy or girl elf names, or even your own personal Christmas Elf name!
For those of you who don't have a visiting Elf in December, it's absolutely not necessary to have a Christmas Elf to enjoy all the magic of International Elf Service and our Ultimate Christmas Elf Letter Bundle! All our personalised Christmas Elf letters are designed to be for everyone: they're perfect for both girls and boys, and make either the perfect alternative to Elf on the Shelf, or can be used in conjunction with the Elf on the Shelf.
You can have your magical letter bundles addressed to both your children and their elves – it is after all a big team up in the North Pole! Some elves write magical letters, some visit families during the Countdown to Christmas, some are in charge of making sure there are enough Stocking Fillers or design new Christmas pyjamas … the list goes on!
We have a Girl Elf Name Generator and a Boy Elf Name Generator, with plenty of Elf names to choose from! Go for a single name, or mix and match for a magical double-barrelled version!
We'd love you to join us at International Elf Service. All we need is your (real!) name and email address (this information stays completely safe and locked up in Father Christmas' North Pole safe and won't be shared with anyone).