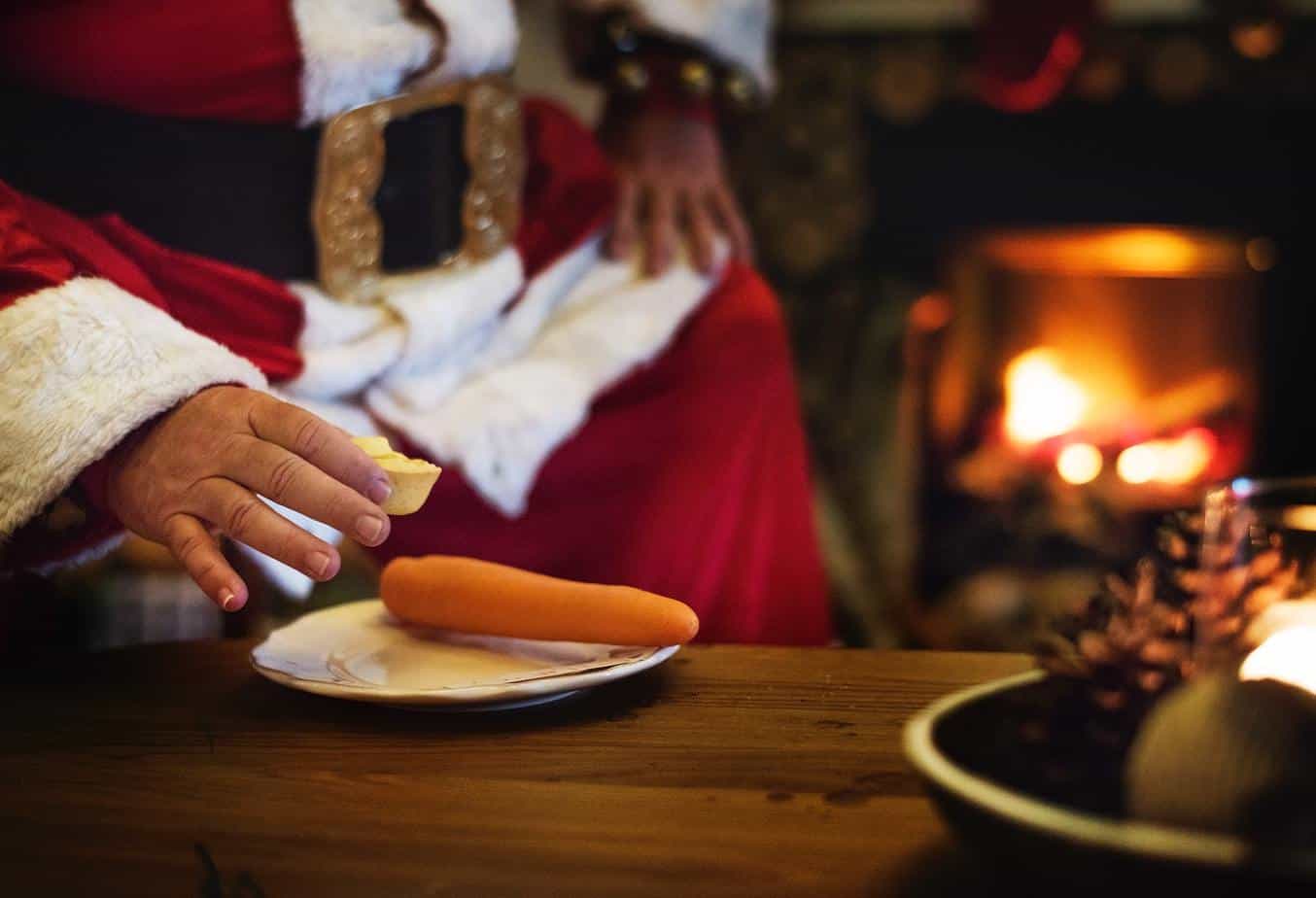 The anticipation of the 'Big Delivery' on Christmas Eve and waking excitedly on Christmas morning to see if your Christmas stocking has been filled in the night, is one of THE most fun parts about Christmas as a young child. Christmas Stocking Fillers are my fav.
I'm always keeping a bit of an eye out for little bits and bobs for the kids' stockings, but one thing I really don't want, is expensive stuff, or tat. I don't know how Father Christmas / Santa works in your house, but in ours he brings little things they mostly need or will definitely use anyway.  Christmas Stocking Fillers are all individually wrapped in a style that looks as if they were wrapped at 100 mph and could burst open at any moment.  I have a secret stash of cheapo Christmas paper too so I don't get caught out because I nearly was once.
So, as soon as I find the first few things, I get 3 boring supermarket bags (one for each child) and put the things in as I buy / find / make them. Otherwise I end up not having any idea how much stuff I've actually got and panic buy. This year I'm definitely wrapping them up BEFORE Christmas Eve, so I can enjoy the evening with a glass of vino and watch TV.  I'm usually on my knees surrounded by so much stuff to wrap, I totally miss out on the whole enjoying a relaxing, warm Christmas Eve in front of the fire thing.
The whole thing about Christmas stocking fillers I think, is to find stuff they wouldn't normally associate with you, or something you'd think about. That way you're clearly NOT the one that bought the presents, which I'm sure you'll agree is extremely important.
The other thing I think, is to shake things up a bit so things aren't always what they seem.  You only need 1 or 2 'magical things' to really change the tone of the pressies and a very easy way to do this is, to play around with some sweets. I'm putting some into one of our International Elf Service natural linen bags…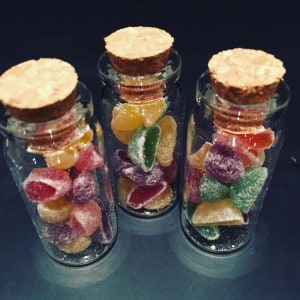 Jelly Tots snipped in half in 10ml glass bottles from eBay.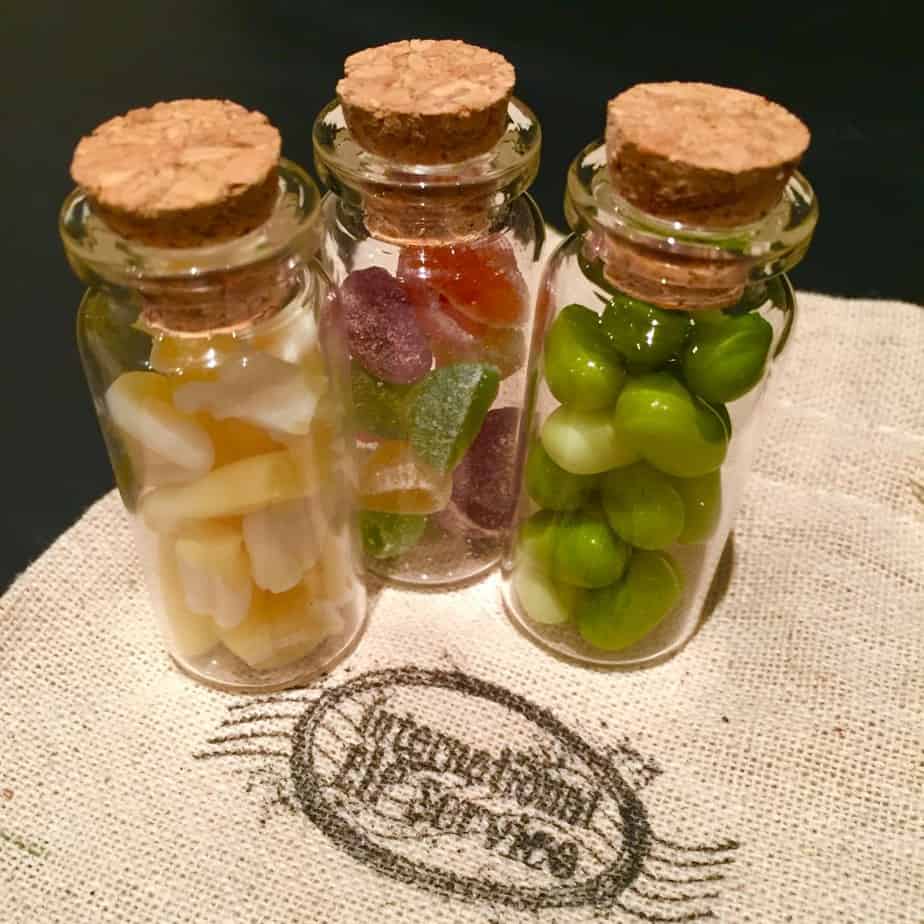 Left: 'Lemon Sherbet Candy Kittens' snipped into quarters, Center: 'Jelly Tots', Right: 'Apple Tic Tacs'
Authentic Gift Bags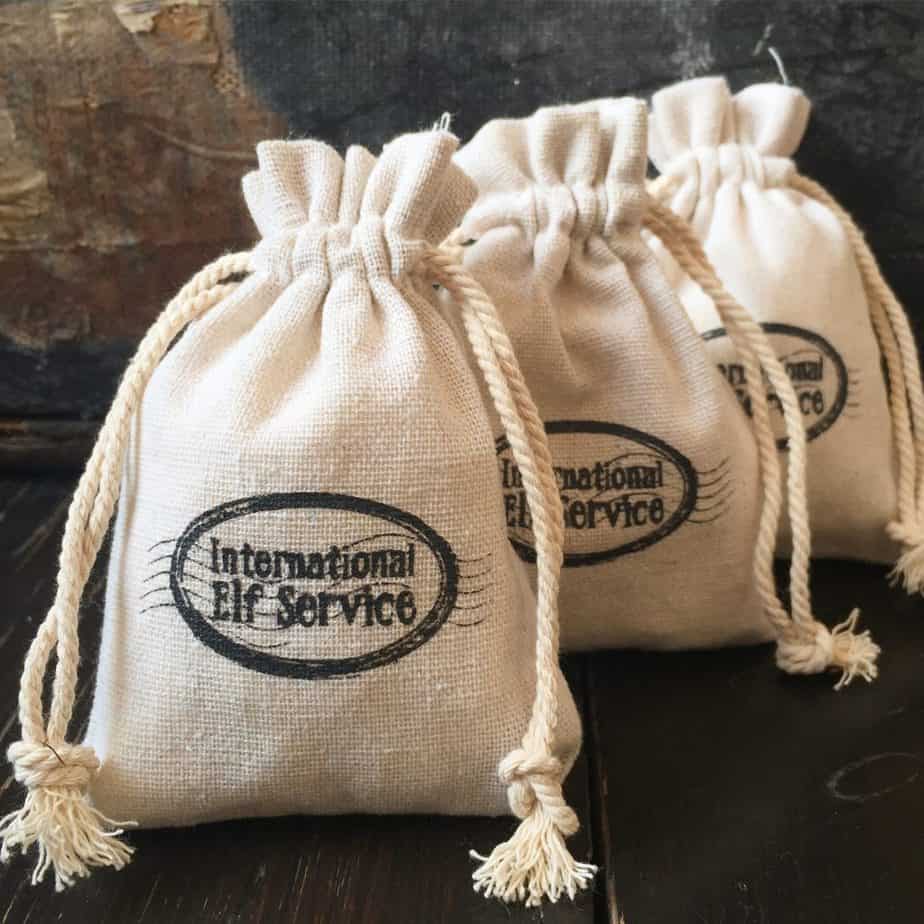 …and some 'Skittles' in tiny cardboard boxes tied up with our Candy Cane Twine, which seems MUCH more exciting than in the original packaging…
What better to find in their Christmas Stocking, than a magical scroll from Father Christmas?!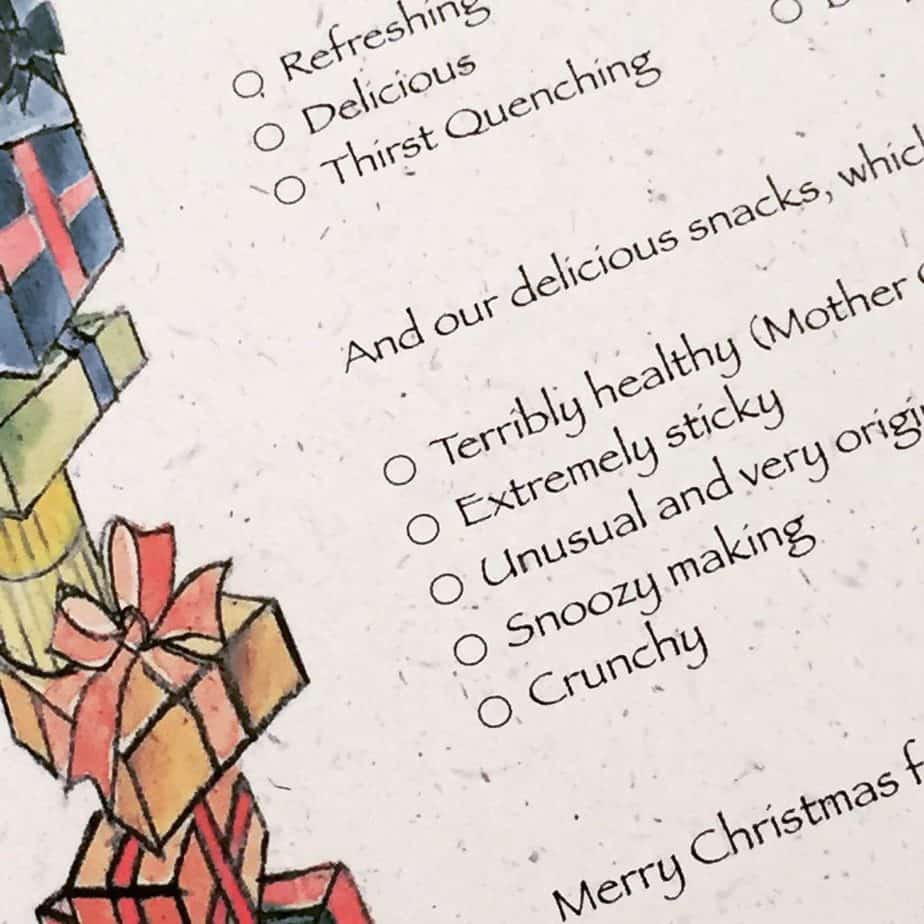 (AKA Tooth Fairy Money)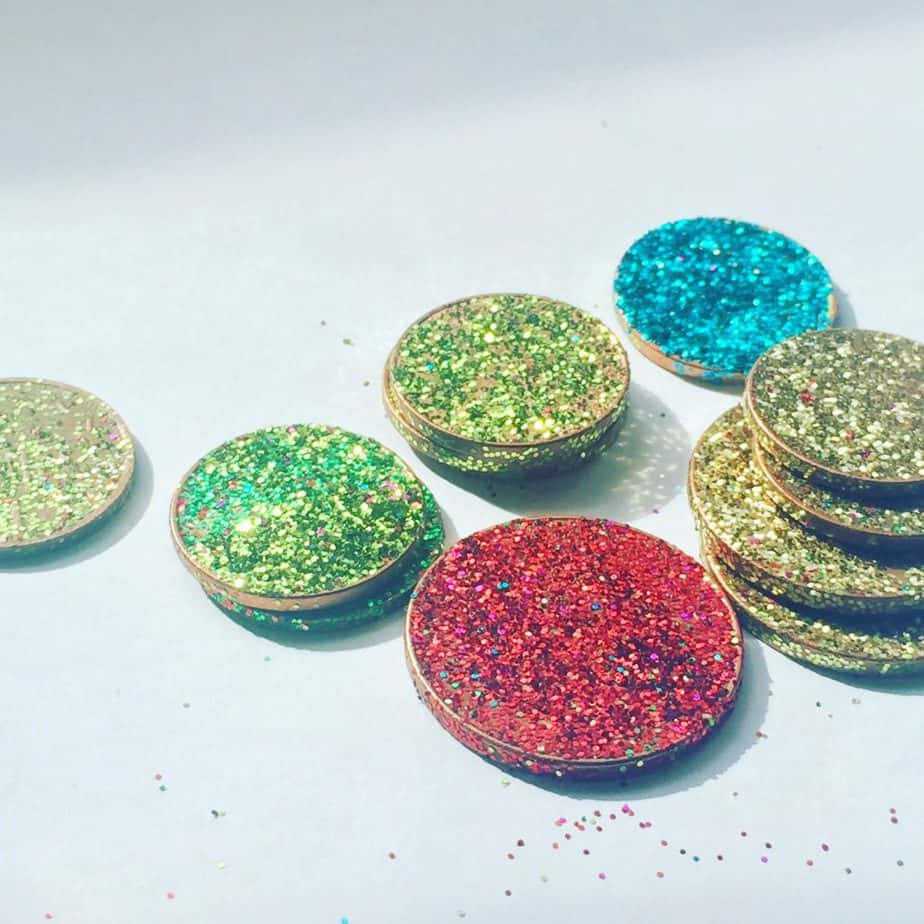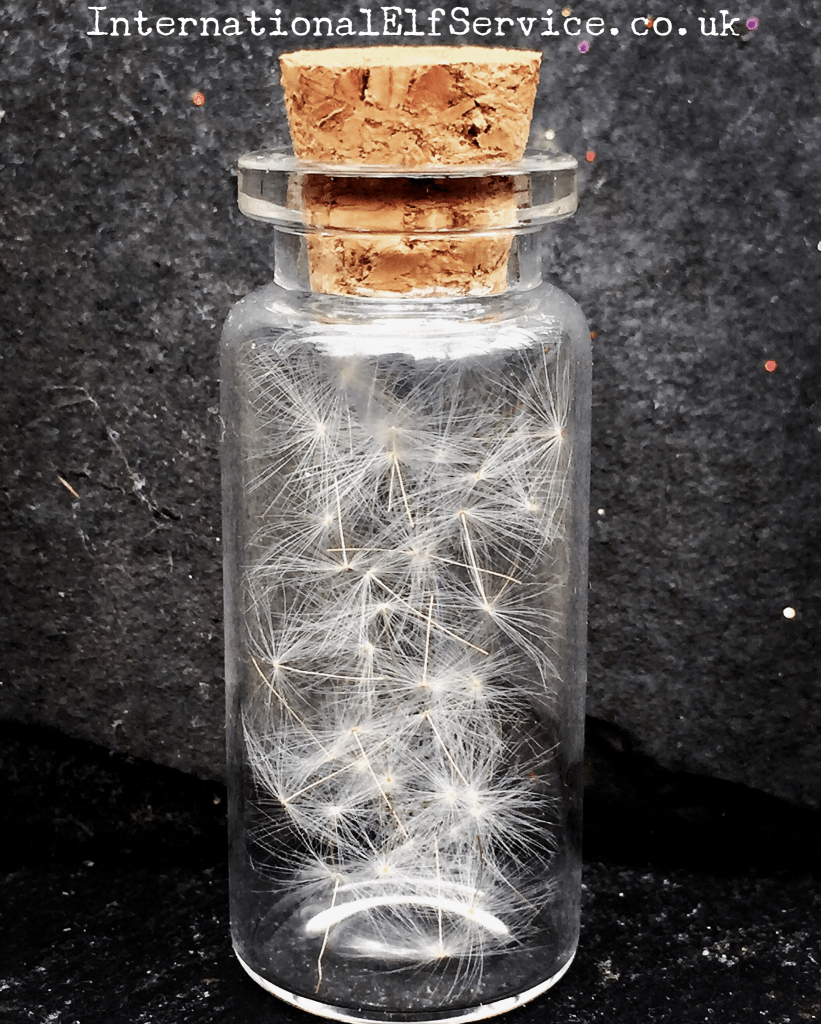 Terry's Chocolate Oranges also come in an 'Exploding Candy' version, which I assume you can get anywhere.
Christmas Crackers – brilliant as they only really feature at Christmas time and they can never have enough can they?
Keepsake – Christmas decoration, Christmas tree decoration, jewellery, picture frame, trinket box…
Bathroom – Magic flannel, bubble bath, travel / novelty toothpaste, lip balm, sponge, toothbrush (a flashing one, or one that's different to their usual ideally, but no great shakes if not!)…
Pyjamas – ours always outgrow their pjs badly by October, so by Christmas Eve they're desperate.  I always buy a two pack, give them one pair on Christmas Eve from Father Christmas, along with a book and a DVD and then pop the other pair rolled up as small as possible in their Christmas stocking.
Crafts – glue sticks, stickers, triple stack of googly eyes, metallic markers, stencils, ink pad (£1.50 from pound shop) + a stamp, paintbrushes & paints to replace the dried out hard and unusable ones we've had from July onwards…or maybe something new for them to try like charcoal or oil paints….
Stationery – fun pens, highlighters, notelets, notepad, ruler, diary, pack of funky coloured envelopes….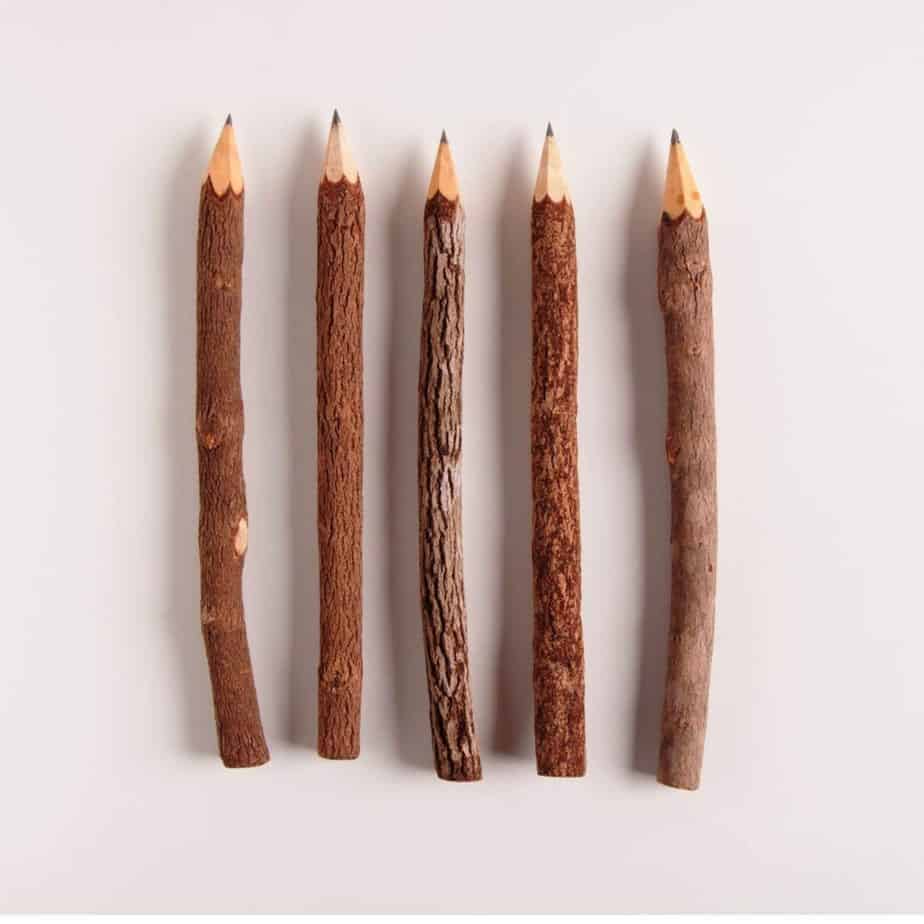 Book – I always get them one I know they'd like and one slightly out of their comfort level.  They always give it a go if Father Christmas gives them something!
Something To Do!
Giant Marbles
Finger lights
An Annual – there are so many out there and you can buy almost new ones very cheaply: Supermarvel Heros, Jacqueline Wilson, Dennis the Menace, The Minions…
Ball –  A bouncy ball / squishy ball or some other kind of ball.  Everyone loves a ball!  Or make one out of all those 1000s of loom bands you have left…Red Ted Art shows you how to do it in her link below… 😉
Magazine – though trashy is fab, they don't need to be: Natural Geographic For Kids, Match of the Day, Creative Kids, Eco Kids Planet etc etc and something they may love enough for you to get them a subscription to for their birthday later on.
Socks – last year I found some super-woolly-lose-your-feet-in-forever bed sock type ones from Primark. The youngest wore his sister's yesterday on the bus in fact…pulled over his trousers and right up to his knees.
Joke –  e.g. plastic poo, sweets that make your tongue go blue, gigantic glasses, false moustache, squirting pen, hand shake buzzer…
Keyring (great for school bags). You can either buy one obviously, or you could make one very cheaply using different coloured felt and toy stuffing.  A heart, a zombie, an odd shaped 'thing', the first letter of their name, an emoticon…
Puzzle – any kind of puzzle, to keep them occupied and get their brains working…
Carton of juice unfamiliar brand or flavour
Homemade Stocking Filler Ideas – from Red Ted Art include Dino Soaps, Harry Potter Wands, Loom Band Bouncy Balls, Minion Book Mark and Paracord Dragonflies!
I'd love to hear if you find anything really fun – please leave in a comment below!
To receive our Magical Newsletter …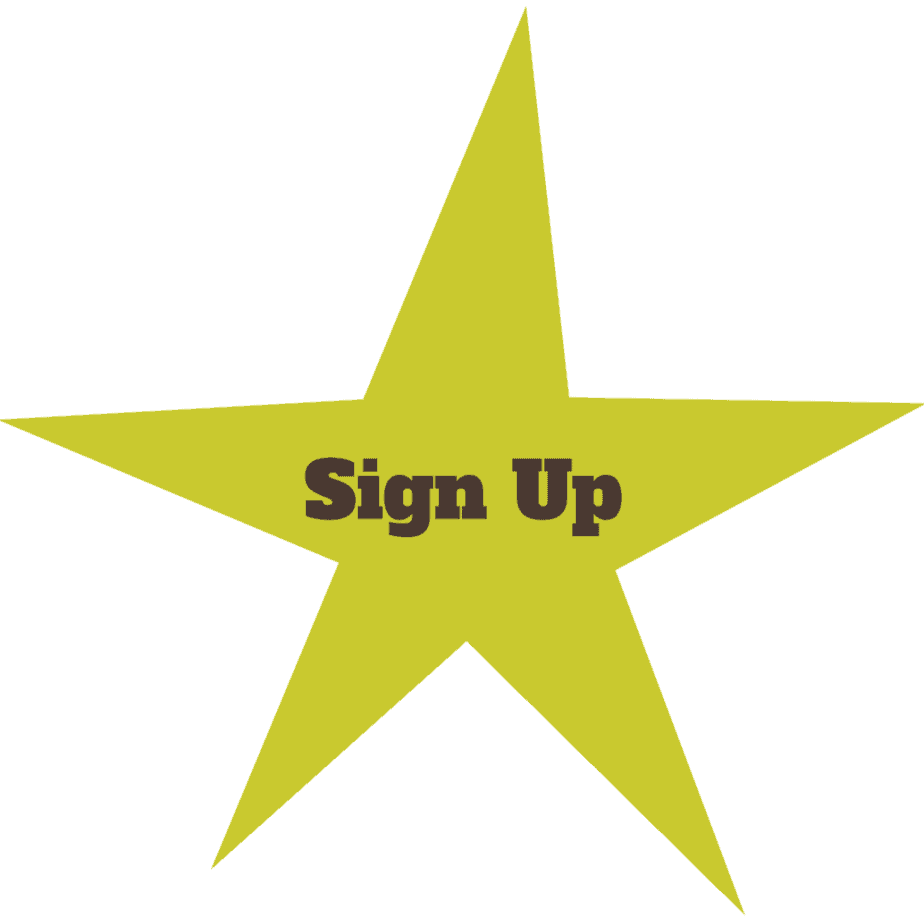 ---