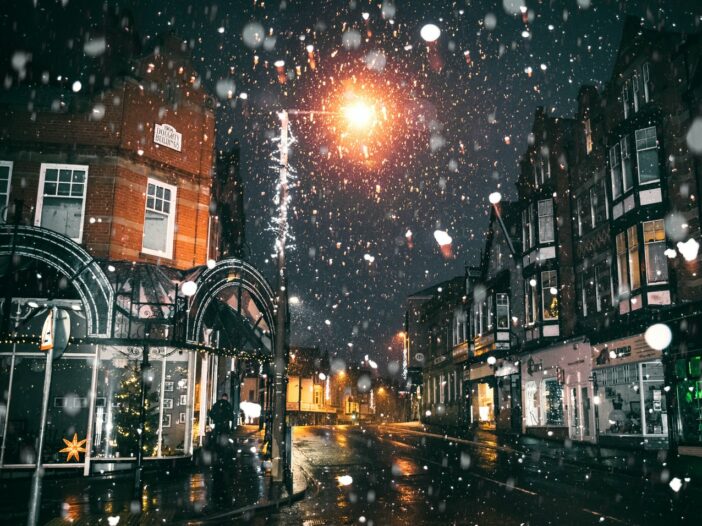 Every one of us at International Elf Service (including our resident 8,394,691 North Pole Elves!) loves EVERYTHING about Christmas – especially the Christmas traditions around the world . And we don't just mean the ones on Christmas day but everything that happens from the start of December right through until the 6th January (de-decorating time for some but not for us!). It's all SO exciting and Sparklingly Special!!
Of course our personal favourite moments include stirring the Christmas pudding (and adding that special coin for someone to find), making and writing Christmas cards, baking (and eating!) all those Christmas cookies, cakes and pies, hanging up the stockings, hunting for daily Elf Letters through Advent, finding inventive ways to wrap up the presents, carol singing and dressing up to go the Christmas pantomime. OOoooh – and Christmas jumpers, party dresses and festive pyjamas, as well as Secret Santa, scrumptious dinners and Christmas cracker pulling. In fact, the list goes on and on! And the best part is that, although there are zillions of different ways to celebrate this magical time of the year, whatever you choose to do, it's going to be perfect!
Now this year one of the Elves challenged us to find some new traditions to add to our Advent Adventure list. Well … as we all love a Christmas treasure hunt, we immediately hopped onto The Sleigh for a quick whizz around the world to collect Christmas traditions around the world … they don't call us International Elf Service for nothing, you know …
Philippines
In the Philippines, beautiful lanterns called parols are made and lit to signal the start of the Christmas season. Traditionally they were five-pointed stars made from bamboo and Japanese paper and lit with candles or oil lamps. But today's giant parols may have as many as 10,000 light bulbs and can be made in any shape and with any materials you like (what a fabulous excuse to upcycle and sparklify some bits and bobs from around your house).
Sweden
Every year, in Castle Square in the centre of the Swedish city of Gävle, you'll find a giant Christmas goat! It's a Christmas display of a traditional Swedish Yule Goat that's made of straw. It takes two days to set it up (a community event where everyone gets involved) and it's visited by thousands of people during the days and nights of Advent.
Ukraine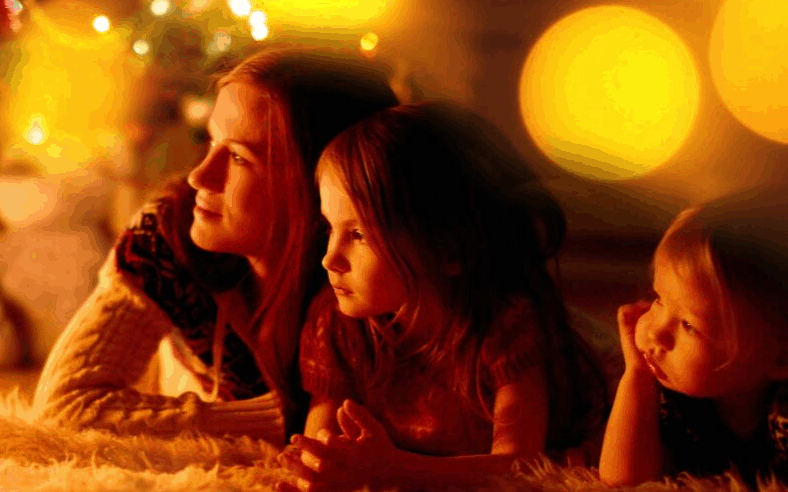 No, it's not Halloween, but don't be surprised if you find a spider in your Christmas tree in the Ukraine. They're actually considered good luck. They usually made of paper and wire and are sometimes accompanied with artificial spider webs instead of tinsel. It's a tradition based on a story about a poor family who couldn't afford to decorate their Christmas tree. But when they got up on Christmas morning, they found a it covered in cobwebs made of glittering silver and gold!!
Ireland
The Irish are famous for their "hundred thousand welcomes" (as well as their magical Leprechauns!) and so it's no wonder that at Christmas time their doors are always open. During the festive season, it's traditional to place a candle in your window and leave your door unlocked to let people know they can come inside and celebrate with you.
Germany
Presents start early in Germany. On the evening of December 5th, children traditionally leave a (clean!) boot or shoe outside their bedroom door for Saint Nikolaus to find. If they've been good, he'll fill it with chocolate, dried fruit, walnuts, oranges, toys and coins. If they've been naughty (a very rare occasion!) they'll only find a branch. Saint Nik may also visit them at home and give them a small present if they read him a poem, sing him a song or draw him a picture.
Austria
Traditionally, Saint Nik sometimes bring his assistant "Krampus" when he visits in Austria. It's a hideously ugly horned creature, who scares any children who have misbehaved. It sounds a bit weird, but children in Austria love the tradition of seeing Krampus almost as much as they love meeting Santa!
Colombia
On December 7th, Little Candles Day traditionally marks the start of the Christmas season. That evening, Colombians place candles and paper lanterns outside wherever they can be seen and enjoyed. They also have fireworks and neighbourhood competitions to see whose light display is the best.
Iceland
The word "Laufabrauð" is Icelandic for "leaf bread". It's sometimes called "snowflake bread" and is a traditional food for the Christmas season. These round, wafer-thin cakes are decorated with leaf-like or symmetrical patterns and fried briefly in hot oil until they're crispy. Icelandic families make leaf breads as part of their Christmas preparations, with everyone taking part in the decorating.
Brazil and Portugal
Families get together on Christmas Eve to eat their traditional dinner as late as 10pm. Then, once they're finished and the clock strikes midnight, they exchanges gifts, make toasts, and wish each other a very Merry Christmas. Many families then go to midnight mass at the local church to celebrate with neighbours and watch the fireworks.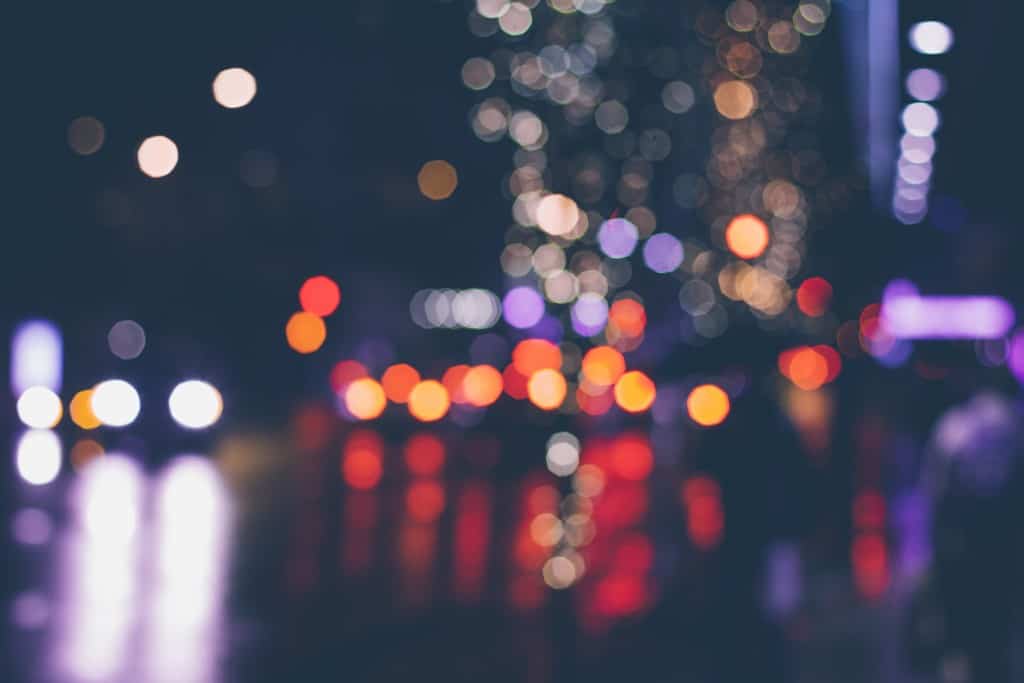 Poland
Christmas Eve is traditionally celebrated with a twelve or thirteen-dish supper which is usually completely meat free. Fish, mushrooms and different types of grain are popular ingredients.
Norway
Some Norwegians believe that Christmas Eve coincides with the arrival of evil spirits and witches. So, just to be sure, it's a tradition for them to hide all the brooms before they go to sleep!
Finland
On Christmas day, Finnish families traditionally eat a porridge made of rice and milk topped with cinnamon or butter. It's a bit like our rice pudding. They hide an almond in the mix and whoever finds it "wins".
Australia
Because it's summer in the Southern Hemisphere at Christmas time, it's becoming a tradition for Father Christmas to make his entrance on a surfboard instead of a sleigh before he tucks into his traditional lunchtime barbecue!
Greece
The people of Greece wait until January 1st and the day of Saint Basil to exchange their presents. They celebrate this festivity by eating a traditional cake called Vasilopita, or Basil pie, which has a coin or charm hidden inside it that brings good luck to the person who finds it in their slice.
Italy
Traditionally, on the night of January 5th, children in Italy wait excitedly for the arrival of the witch Befana. This ugly old woman throws sweets and small gifts, often from a high window or wall, before she flies down to meet everyone. Also in Italy, whole communities transform into living nativities in the days between Christmas and the New Year. Local people put on ancient dress and recreate the crafts and trades of times gone by, while nativity scenes are reenacted by others throughout the village like a walk-through play.
Spain
The Feast of the Three Kings is celebrated on January 6th by eating a traditional cake called Roscón de Reyes. It's decorated with candied fruit to represent the crown jewels and is filled with either cream or chocolate. A small porcelain figure of a baby and a dried bean are both hidden inside. Whoever finds the baby can wear the crown and be treated like a king for the day. But whoever finds the bean must pay for the cake!
Switzerland
Traditionally, Swiss families have their own version of the Advent calendar. They make 24 tiny little bags, numbering each one with the date, to hold a little surprise or delicious treat. The Christmas Eve bag is usually the biggest with something extra special inside.
Have you heard of any other Christmas Traditions around the world? Please leave us a comment below!
You might also like:
Magical Christmas Traditions To Do With Your Kids
23 Ways to Celebrate Baby's First Christmas

Why not share your photos with us on Facebook, Twitter or Instagram?