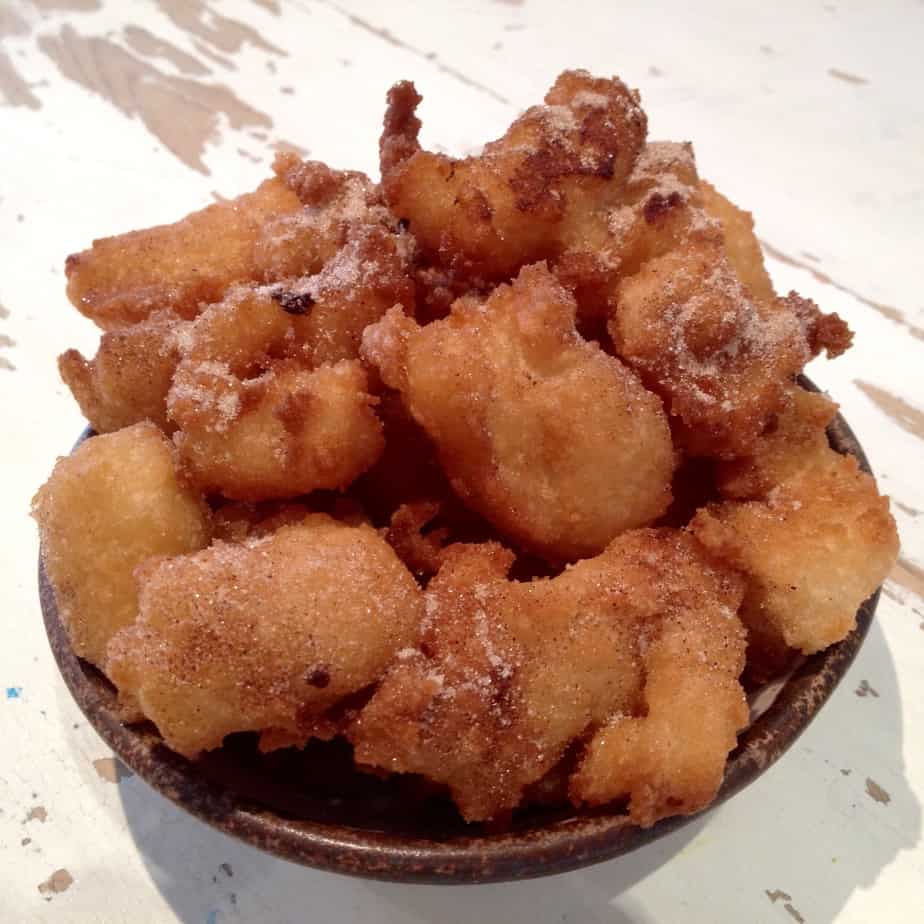 Oh my goodness, you really must make some of these churros immediately. The kids will love you. I first saw the recipe for Emma's delicious Churros over on Free From Farmhouse but we needed a gluten free version so I adapted it!
Emma's churros look much prettier than mine as she's piped hers, but as I don't have the means to do that I settled for blobs instead.
What You Need:
250ml water
30g caster sugar
1/2tsp salt
2tbsp rice bran or vegetable oil
125g Gluten free plain flour (to start with and add more if needs be). I use Doves Farm Gluten Free Flour
Oil for frying
Sugar and cinnamon for sprinkling
What You Do:
Put the water, sugar, salt and 2 tbsp of oil into a saucepan and bring it to the boil while stirring.
Take it off the heat and sift the flour into the pan, mixing it as you go.
Add more flour if needs be until it balls up.
Heat the oil until a tiny bit of the dough sizzles.
Add small spoonfuls of dough to the oil and fry until they're golden.
Remove from the oil and put on kitchen roll to drain.
Douse the churros with a mix of sugar & cinnamon!
Heavenly!
***
You may also like to see other Free From Recipes including:
Socca – Gluten Free Flatbread
Mixed Berry Muffins (Gluten Free, Vegan, Nut Free, Soya Free)
Anything You Want Oaty Bites (Gluten Free, Vegan, Nut Free, Soya Free
Do have a browse through our blog (crafts, parenting, recipes etc) and come and join us on Facebook for lots more! We also have a lovely new Facebook Group called Christmas Traditions & Magic For Children so please come and join us there too!
To receive our blog posts, please sign up at the right hand side of this page or for Product or Christmas News and promotions from the International Elf Service, please sign up at the bottom of the page. This year's series of Elfie's Christmas Letters, a shorter set of letters from different elves from the North Pole and other fun products will be in the shop a little later. Don't forget Elfie's Birthday Letters are now available in the shop too!