It's never too early to start planning Christmas, and the earlier you start, the less you can spend on it. Everyone wants to make Christmas as special and as magical as possible.  It can be so easy to overspend if you're not careful, but the brilliant news is you don't actually need a large budget to have an amazingly magical Christmas.  Just some time to do a bit of research and have a willingness to try out a few ideas!
Even better news: children's positive childhood memories, are predominantly made up of positive family traditions and NOT 'things'.  How wonderful is that?  Even better is to lace their memories with things that stimulate their senses: think Christmassy smells, visual wonders, Christmas music, wonderful home baked goodies and lots of hands on helping and doing.
Build Their Childhood Memories
…by going to the local carol concert or Christingle service; listen to the brass bands playing in the streets and shopping centres; go for a walk through the city centre and look at the Christmas lights; go to the park and have a hot chocolate when you get home, enjoy the shoe-string village pantomime, give them a suprise candle-lit bath on Christmas Eve…
You can also track Father Christmas on the NORAD Santa Tracker on Christmas Eve, create your personalised on-line video from Portable North Pole and go over to Capture The Magic, which quite simply proves that Father Christmas was in your home on Christmas Eve.  You upload a picture of your fireplace, Christmas tree or somewhere else in your house where you think Santa may have been.  Then you choose and superimpose one of their images of Father Christmas on to your image, and then download and share it with them!
An article in the Telegraph last December, stated that 1 in 25 people feel their relatives made them feel under pressure to blow their budget and overspend.  Many people are still paying off their Christmas debt in August of the following year, and the average family spends over £800 on Christmas, predominantly on food, drink, cards and decorations.
We must think about the money thing, before moving on to the magical thing…

Set A Christmas Budget Early!
The key to not going into debt over Christmas time, is to plan and set a budget.  Count up all your usual spends between now and Christmas (mortgage, food, bills etc), THEN decide what your Christmas Budget is…and stick to it. Once you've decided on a budget, THEN think about everything you'll need to buy with it and write yourself lists… 
Food & drink over the whole holiday period.
How many guests will you have and for how many days?  How many meals will you be providing them? Don't forget you can ask guests to bring a dish or a contribution.  There's no reason why you hosting means you have to be responsible for feeding the five thousand.  Christmas should be a team effort and everyone is usually very happy to take a full part in the proceedings. Some people naturally know what to contribute, whereas many can't anticipate. Do let people know what would be most helpful.
How much travel will you be doing over the holidays? Can you limit this at all?  Look at different travel times to find the cheapest options.
How many people are you buying gifts for this year & can you limit it? Perhaps if you're part of a large family where they are lots of children, you could all agree to buy a little something for the kids but not for the adults? Or a family gift?
Will you be going to any work or school events in the Christmas period?  How much will you need for tickets?
Do you buy teachers gifts and if so how many will you need? Could you perhaps write them a really thoughtful letter or card instead?
Are there any birthday presents over the season you'll need to buy too?
How much will you need to spend on Christmas decorations, or the components to make them, including your Christmas tree?  These sneaky extra costs can add up!
Now go through this checklist again and reduce everything until the costs fit your budget.  For really good tips to find the biggest discounts on Amazon and get extra interest as cash using your supermarket shopping, visit the Money Saving Expert.
Cull & Sell!
This will not only get rid of anything you don't need cluttering up your house, but it will also get you some extra cash.  You can make a surprising amount on eBay if you're prepared to pop back and forth to the post office.  Don't assume that people want things in pristine condition either.  Many many buyers are after broken items to use for parts, or to do up.  Just be honest with your listings and watch them fly!
Homemade & Unusual Gifts
I personally love homemade gifts and find them incredibly thoughtful and actually more valuable to me. There's also something so lovely about having plenty of time to find something unique that you'd like to make, getting the stuff together, and making it.  Leaving it to the last minute is just too stressful!  Don't be thinking raggedy old tat.  Think simple, chic, thoughtful, unique, useful and beautiful. Who on your list would appreciate a homemade gift?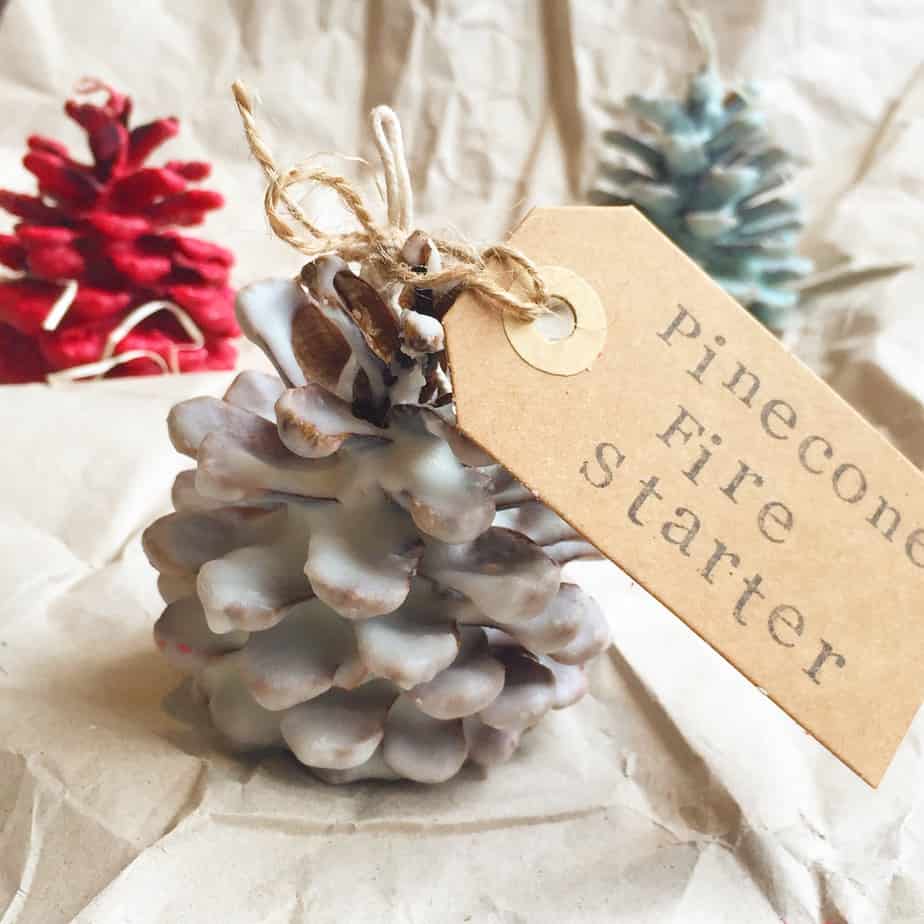 If you're stuck for inspiration, how about a home grown plant from seeds, a pack of gorgeous homemade gift tags or notecards, a  Memory Book or, for a young child, a Bunny In A Tin (sourcing the materials from charity shops)? Have a browse through our Pinterest board Homemade Gift Ideas.  There are so many gorgeous ideas on there, and if you look now, you can gently plan and start making things without any time pressure.
How about the Gift Of Time?  This could absolutely be worth it's weight in gold.  A voucher for time together to have a coffee & cake, a week's worth of babysitting, or 'any weather' dog walking…how amazing would that be?  You can have fun designing vouchers for free on Canva.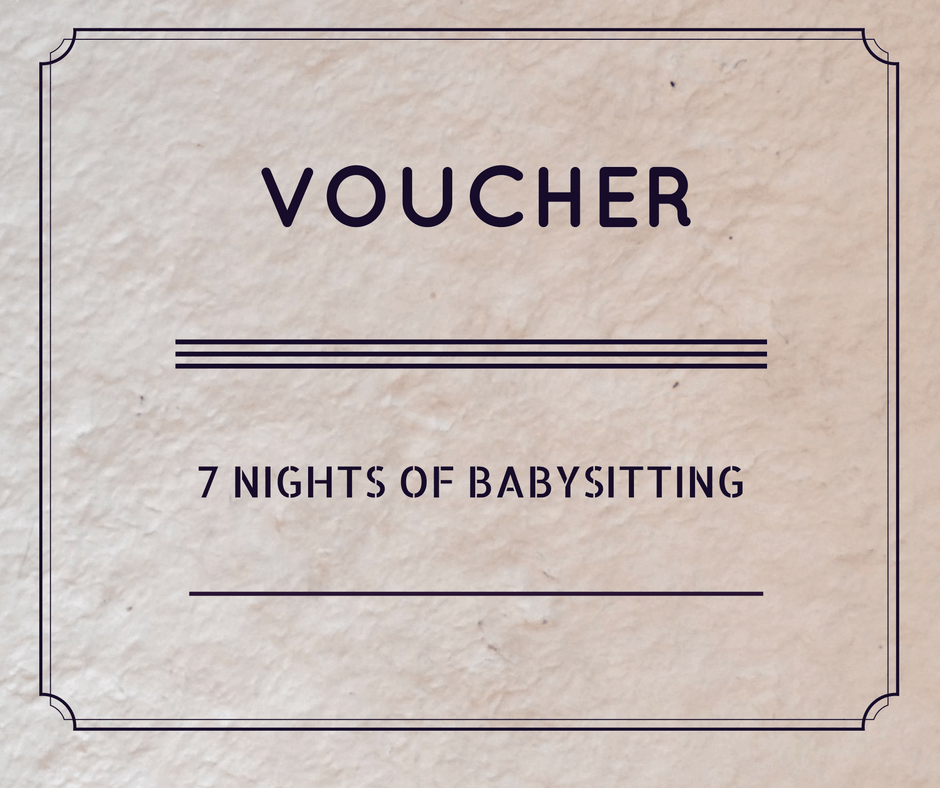 If you're buying gifts, search for cheaper sources using price comparison websites.  How about eBay, discount book shops, charity shops, car boot sales, vouchers, groupons, or maybe buy secondhand from a friend?  Preloved and non-brand items are definitely the way to go.
If you have nieces and nephews to buy for, consider buying family presents for everyone to share rather than individual ones.
Set Expectations
This goes for both the adults and the kids!  If either are mentioning, assuming or expecting massive expensive presents, tell them early that they're not going to get them and explain why.Kids are actually very resilient and often just understanding a little of the 'why' can help them get on to the same page as you. As a child we had very simple presents and I loved them all: a pack of paper, pens, new socks…sometimes the more you give a child, the more they expect.  Often people are relieved if you set an upper limit of £5 or under.  Try £2 and under – the quirkiest present competition?
Decorations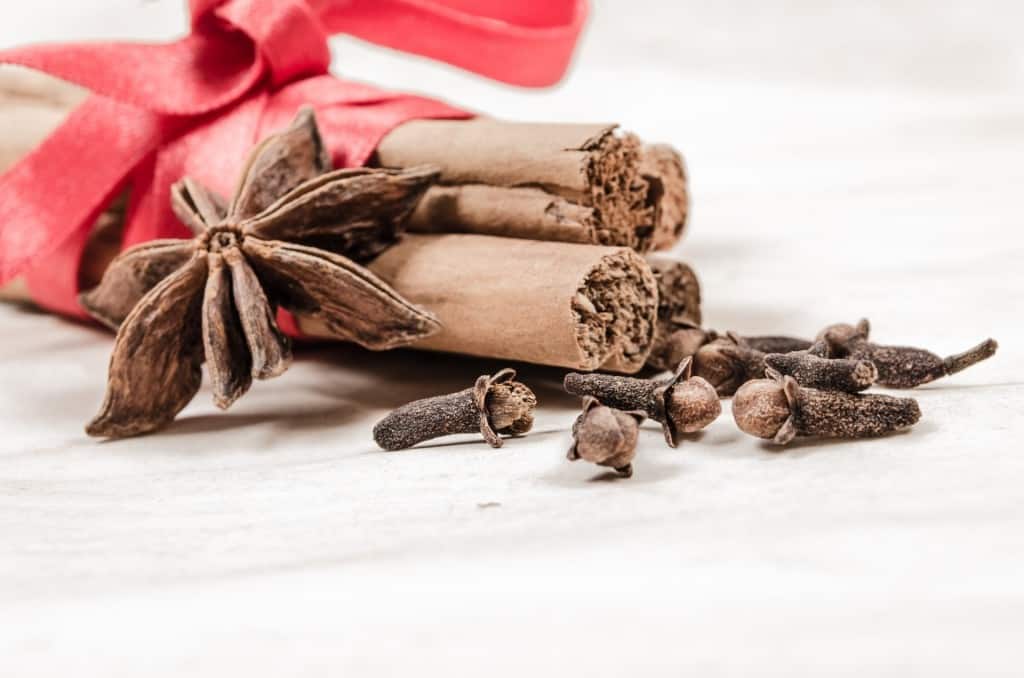 There are SO many beautiful and unusual decorations you can make that will cost you next to nothing. Just look to nature and your local pound shop.  For inspiration, check out our Homemade Decorations board on Pinterest.  The kids will feel so proud to have all their homemade decorations at the heart of Christmas, so set them on it too!  Here's how to make a super cute Brown Paper Christmas Stocking.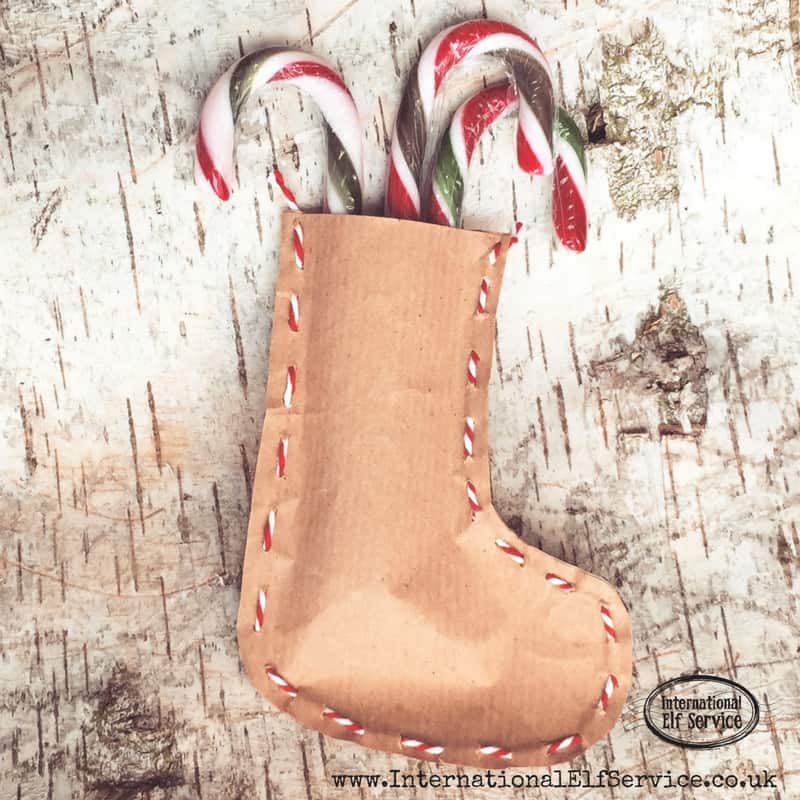 Wrapping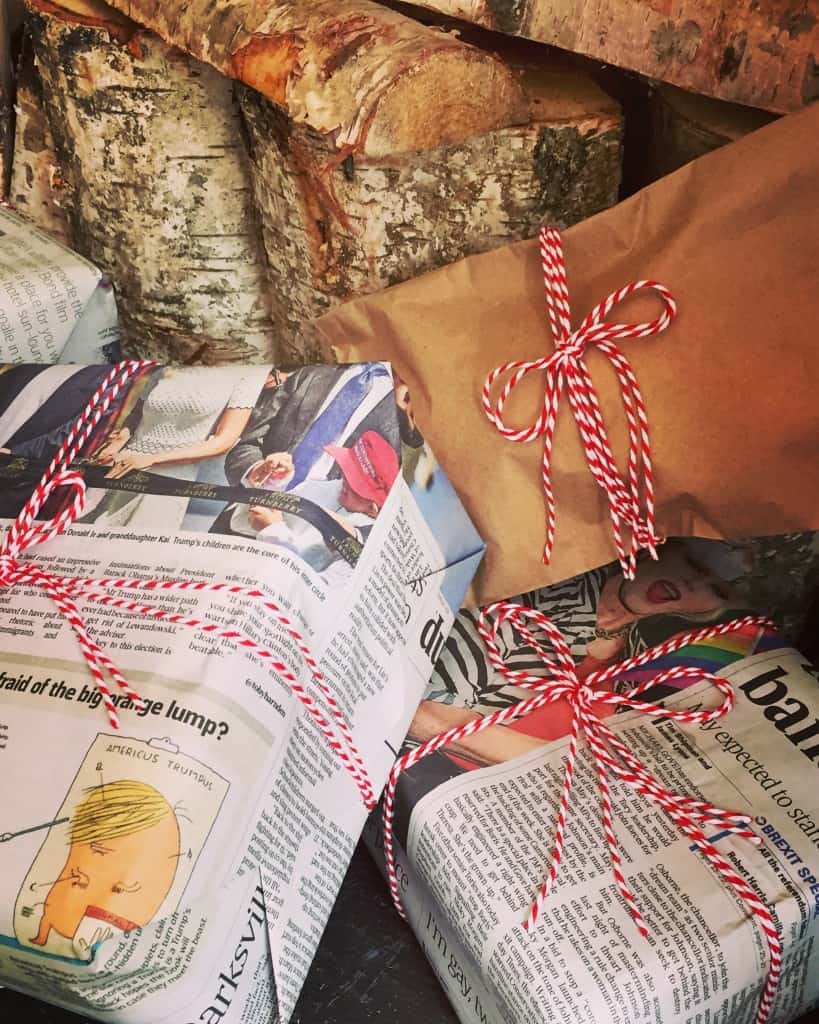 You can make gifts look so wonderful, just by using things you can find in your home, or in the park!  You can wrap things in old newspaper, brown paper from inside Amazon deliveries, make your own and even using your kids' art work makes a gorgeously unique way of wrapping.  For amazing inspiration using all sorts of materials including buttons, string, yarn, twine, plants, foliage, stamps and goodness knows what else, see our Pinterest board for Wrapping Ideas.
Think About Meals
Do decide your menu and write a list of ingredients you'll need.  Make sure you stick to your original meal plan and budget and don't just buy what you fancy, or you'll end up spending a fortune! Remember, you don't need snazzy appetisers and your waistband doesn't need three days worth of food in one!  Think simple and fresh, and you'll have a meal fit for a king.
Do ask any friends and family in advance who are coming, to bring certain things to contribute.
* Reduce costs by reducing the amount of meat per person, and up the volume of cheaper vegetable side dishes!
* Chicken is cheaper than turkey!  Lots of families go for anything other than the traditional, so don't be afraid to branch out. Low maintenance meals, such as fish finger sandwiches can be a huge hit in many families.  Do what's right for YOU.
Do find things you can make, or buy in advance, and freeze.  Keep an eye out for things that are reduced in the supermarkets and gently buy things up over the following weeks and months. Calculate how much booze you'll need and bulk buy it when it's on special offer.
Prepare fun things way ahead of time, such as frozen layered fruit cubes.  Look at our every growing Homemade Christmas and Christmas Food Ideas over on Pinterest for some festive inspiration.
Get Warm & Cosy
Think hot drinks, cosy and Christmassy!  Wrap yourself up with layers, jumpers, duvets, blankets, hot water bottles, thermals and anything else you have and reduce or turn off your heating.  Not only will this save you LOTS of pennies, but it's good for the environment too.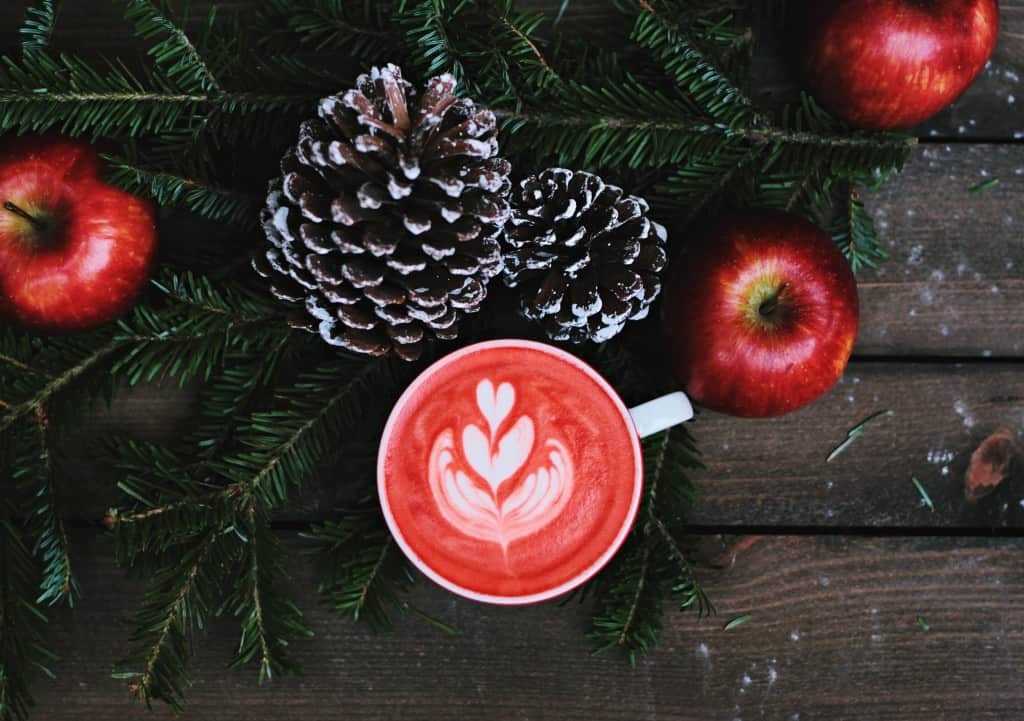 Host A Bring & Share Lunch
This is a brilliant way of having friends or family round for a meal or drinks over Christmas.  Everyone brings something, whether it's cheese, a couple of bottles of wine, four baguettes or a mountain of salad.  It works really well!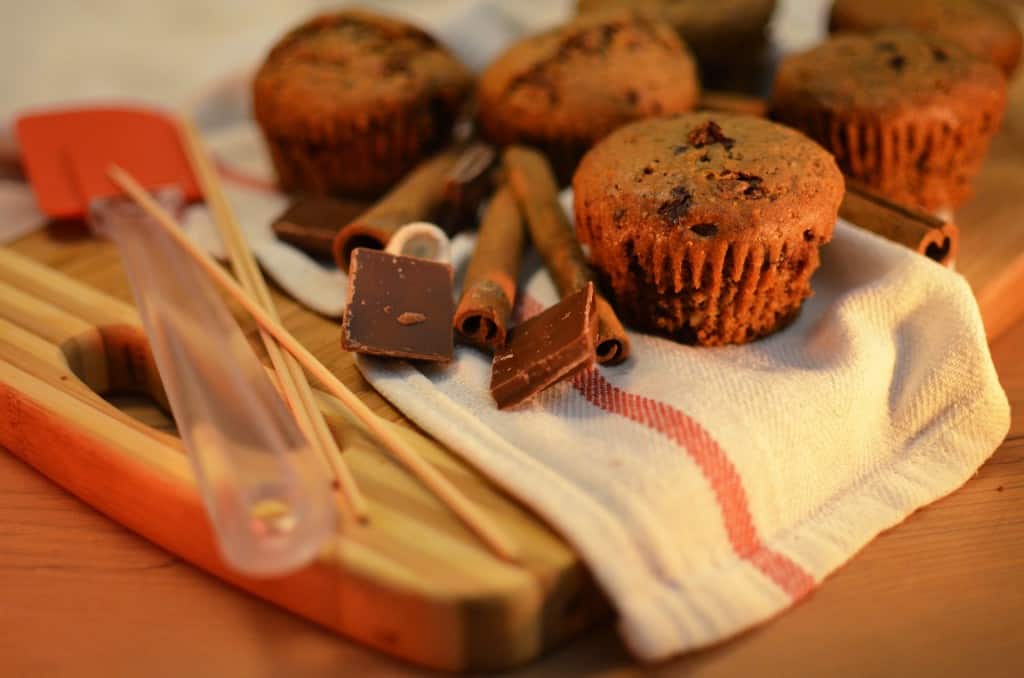 Careful With The Christmas Cards!
Sending Christmas cards costs so much with the price of stamps these days.  Can you whittle your list down to just your elderly relatives, who would really appreciate a hand written card (or even better, with a letter inside)?  Do be organised enough so you can send them by second class post, to save a few pennies.  It all counts!
Sensible Stockings
Thinking Father Christmas here!  Start collecting things your child needs anyway, such as pants, socks, toothbrush, new pjs…along with a novelty snack item so they know it MUST have all come from the North Pole.  The earlier you start, the easier it will be to spread the cost.  Look for larger items and wrap each one, so it takes them longer to open everything, and you need less to fill it!  If you'd like some ideas of things you could make, Maggy from Red Ted Art tells us how to make 5 Brilliant Stocking Filler Ideas, including a dinosaur egg, a Minion bookmark and a Harry Potter wand!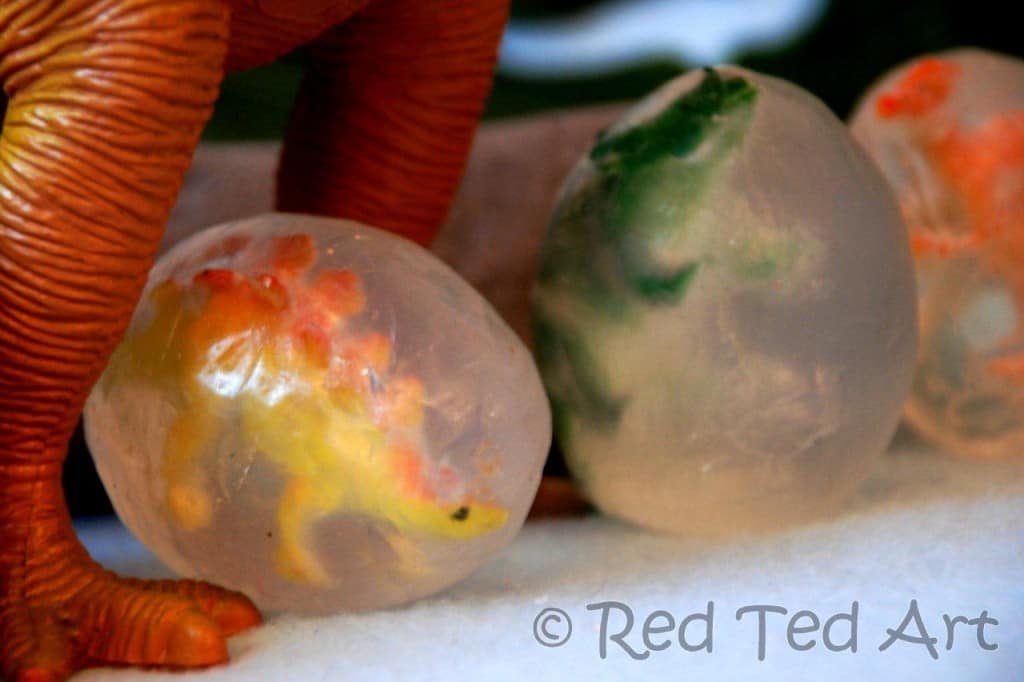 Christmas Movie
There's no need for a new one each year.  You can re-watch an old favourite, borrow one from a friend or from your local library.  If you need some inspiration, see our Pinterest board Christmas Movies.
Christmas Day Fun
A little bit of silliness goes a very long way on Christmas Day.  It doesn't need to be formal at all, but a game or 'something' you all do together as a family will mean such a lot to the kids.  Whether it's a talent show, 'Silly Stories', the dreaded charades, a particular board game or something else, the kids will treasure this as part of their childhood Christmas.
Candy Cane or a Chocolate Coin Hunt
Add more magic to the day with a Christmas Treasure Hunt .  The Easter Bunny can't have all the fun!
Please add any other ideas your have for a Magical Christmas on a budget in a comment below.  I'd love to hear them!
***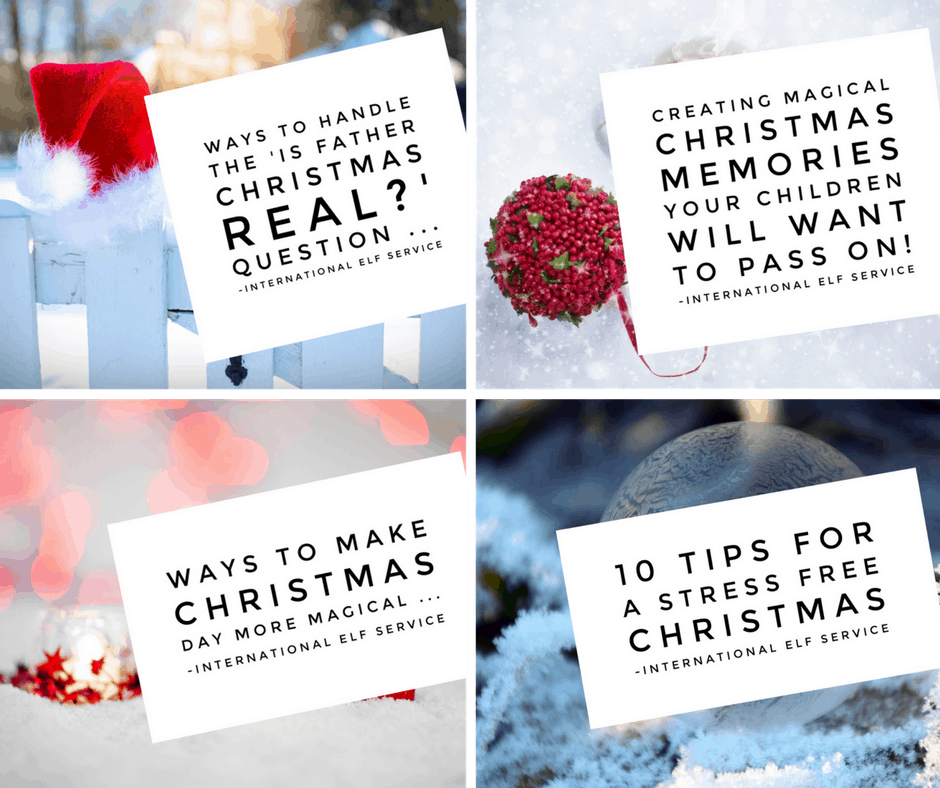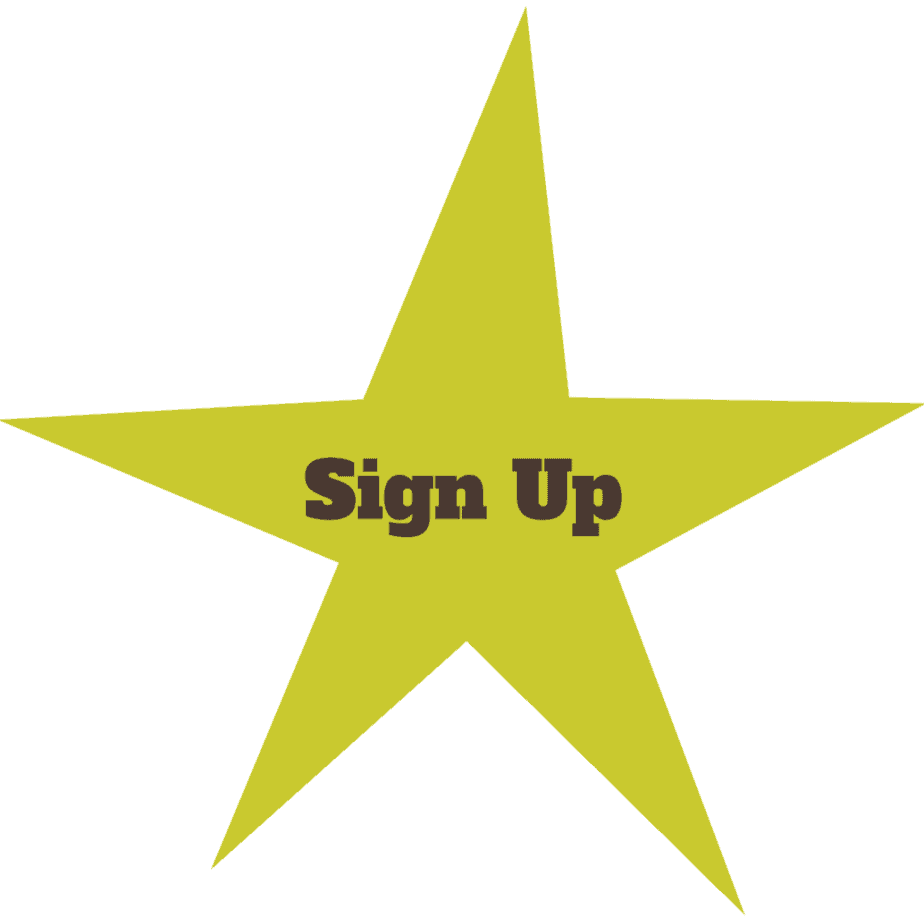 "The best Christmas idea ever." – Charlie Condou (Actor)
***
"These were the best things I have ever (and I mean ever) ordered!!
I've never seen the magic or happiness last so long x"
– Jolene (August 2017)
***
If your child believes in Father Christmas and you want to keep the magic for as long as possible, There are DIFFERENT and NEW! Christmas Letters each year!  You can preorder these for Christmas 2017 for dispatch from September.
***
***
Fairy & Tooth Fairy Letters

Fairy letters from a world of dragons (who set fire to your lunch by mistake), Mystery Gardens (with changing adventures inside), Magical Potion Fairies, Secret Underground Passageways, Magical Tree Bark, Time Travel … and more.
***
Dummy Fairy Letters are available too!
Come and join us on Facebook, or find us over on Christmas Traditions & Magic For Children for all year round festive chat.
To receive my blog posts, please sign up at the right hand side of this page or for Product or Christmas News and promotions from the International Elf Service, please sign up at the bottom of the page.
Emily x