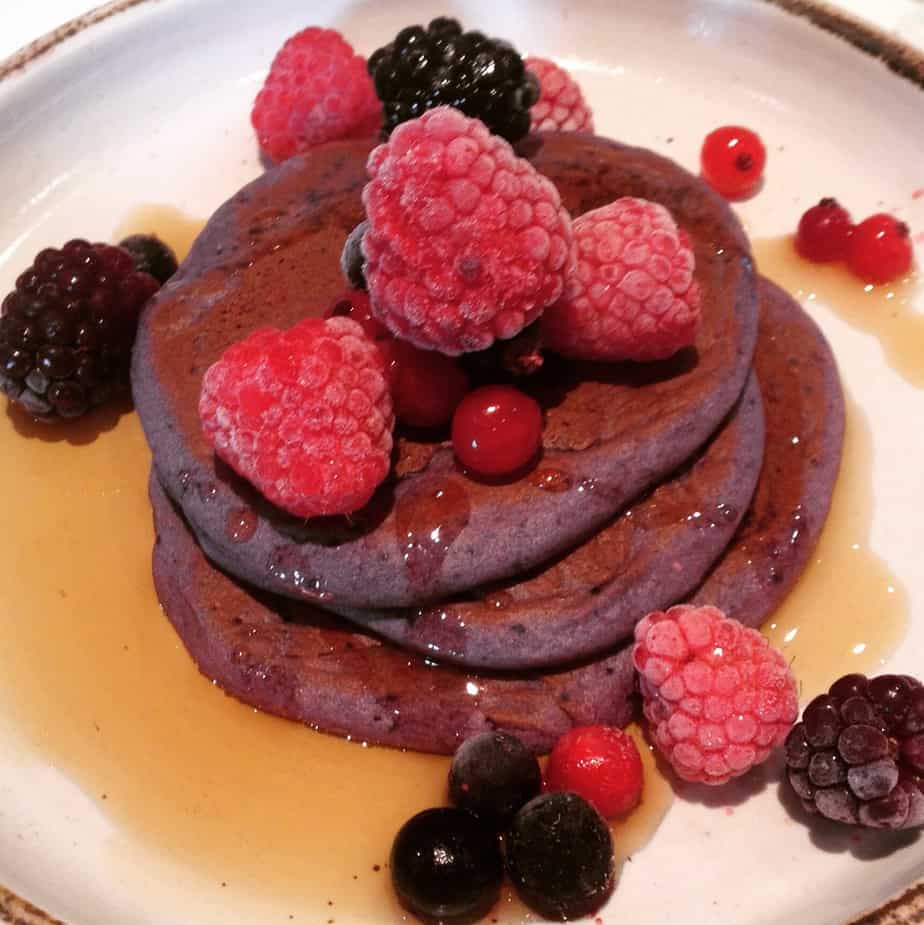 Our Fruity American Style Pancakes – gluten free, egg free, dairy free & vegan recipe!
None of us seem to fair very well on dairy and a couple of us feel veeeeeeery tired if we eat eggs and the little one needs to avoid gluten! So, we've revamped an American Style pancake recipe we found on-line ages ago to suit us all. They really are delicious and the kids help their Dad to make them every Sunday. They're a very striking purple this week as there were frozen blackberries and blackcurrants in the mix.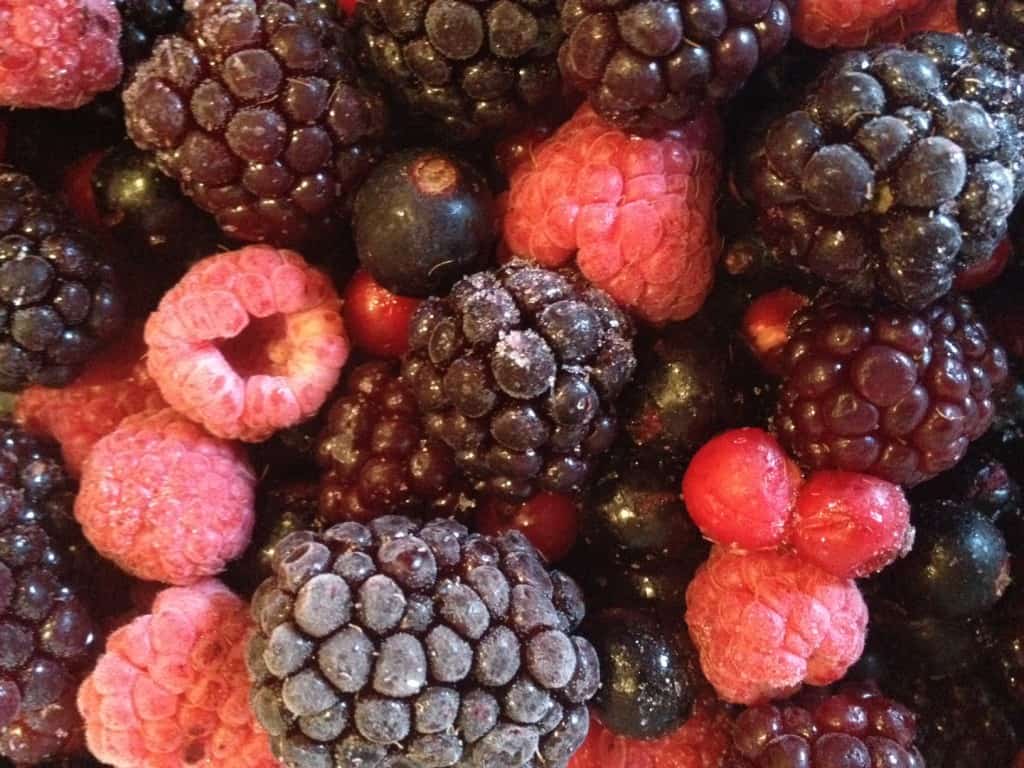 Recipe:
250g Gluten Free Self Raising White Flour
1 tsp Bicarbonate of soda
1 tsp Baking Powder
400ml Hemp Milk or Soya Milk
2 tbsp Rice Bran Oil (or any other flavourless oil)
300g Frozen Berries (thawed) OR 1 x Ella's Kitchen Fruit Smoothie (e.g. The Purple One):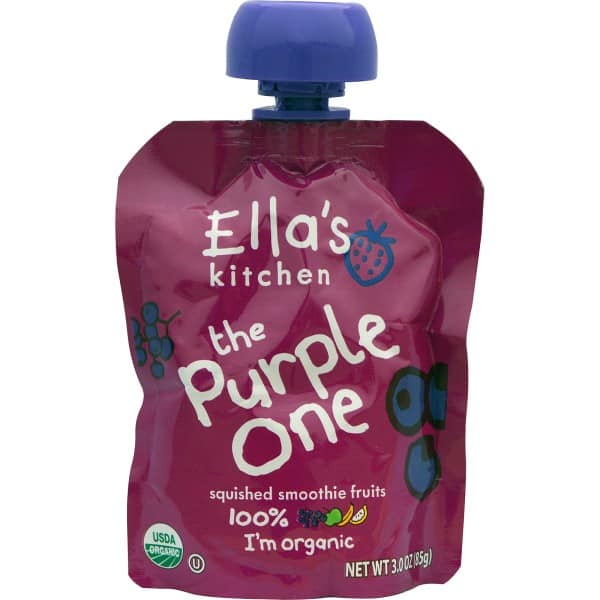 Whizz altogether and leave for just a few minutes to 'do it's thing'. They come out a bit fluffier then…
Lightly coat a frying pan with a flavourless oil (e.g. rice bran oil – it's really good for you apparently!) and heat the pan up to a medium heat. They need a longer slower cook than conventional pancakes…
Add dollops of the (either pink or purple batter depending on which berries you use!) and heat until they appear dry on the upper surface and then flip them over and cook the other side.
Douse your american style pancakes with maple syrup and more berries (kids love their berries still frozen on top, weird creatures)!
***
To receive our posts straight to your inbox do sign up at the right hand side of this page (or sign up at the bottom of the page to receive news from the International Elf Service). Do also have a browse through our other posts and come and join us on Facebook for lots more!
Don't forget Elfie's Birthday Letters are now available in the shop and there will be more products in the shop a little later in the year!