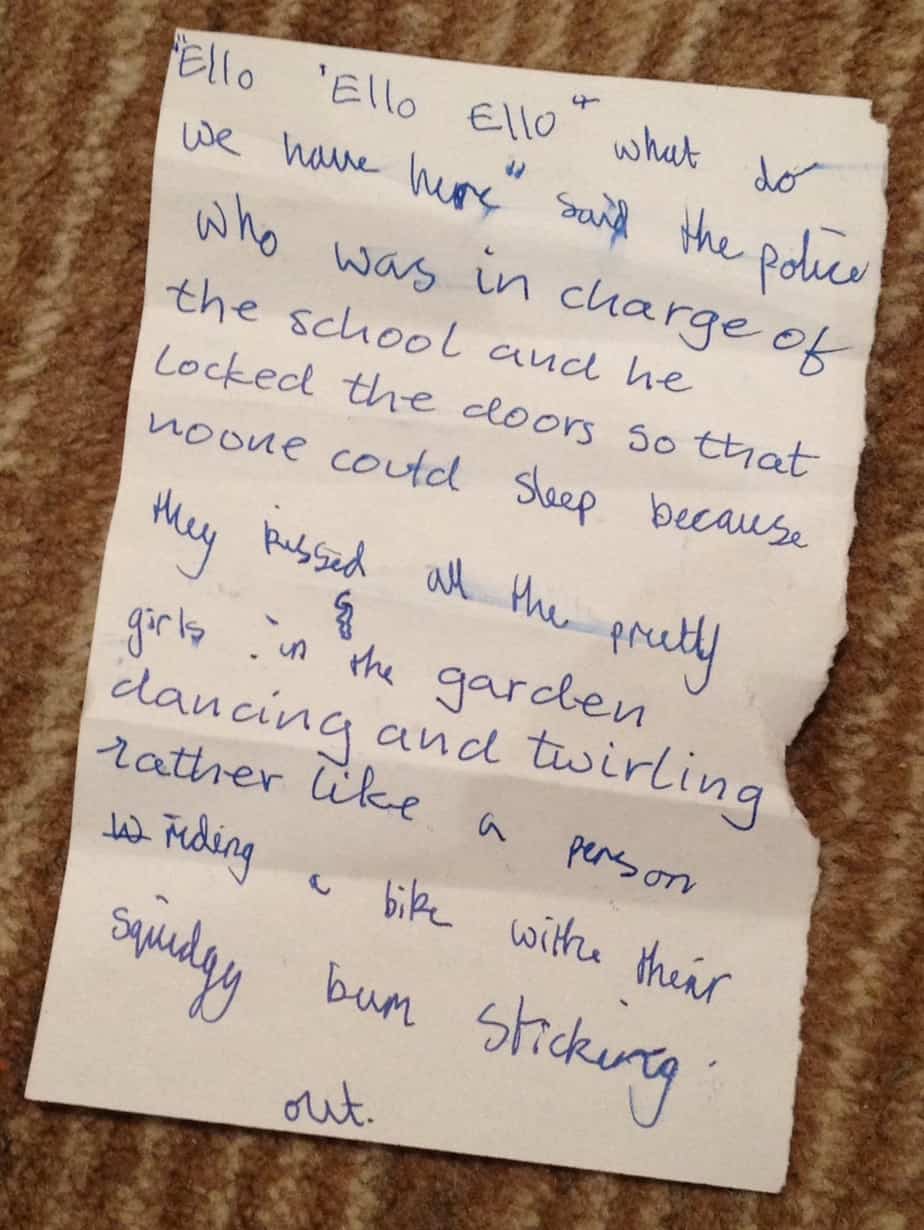 Creative writing for kids is such a great activity for encouraging them to develop their creative story telling skills, to get them writing and importantly to enjoy one to one quality time together.  Thanks to a visit from Grandpa today, it's been resurrected from the deep…
We used to play it a lot as kids – a combination of no TV in the house and our grandparents living with us I think. Then my Dad would insist that any nervous looking visiting boyfriends played it too … one to remember for later!
Now as the mother of a 6 year old boy who's really good at maths but struggles with writing and thinking creatively on demand, I've found a new way to help him:
By playing a game where we all write utter nonsense.
He started out not wanting to write but was happy to do a bit of thinking and tell someone else what to write. Perfect!  If it's not in your head, then you're not going to be able to write it are you?
Step 1 in creative writing!
What you need:
2+ players
Piece of paper each (either A4 or A5 depending on how prolific your writing is, though I'd suggest starting small and building up!)
A pen each
What you do:
You each make up and write down two lines of a story PLUS between 1-2 words on the 3rd line.NB:  it reads much better at the end if you have an additional line but the younger ones can struggle with coming up with more, so start of short and build up once their interest is spiked.
You fold back the full lines of text out of view, leaving the extra 1-2 words for the other person to continue on from.
Then you swap with everyone, finish their sentence, add another line of your own and then finish with 1-2 words on the next (3rd) line.
Like this (Trumpet is our cat!):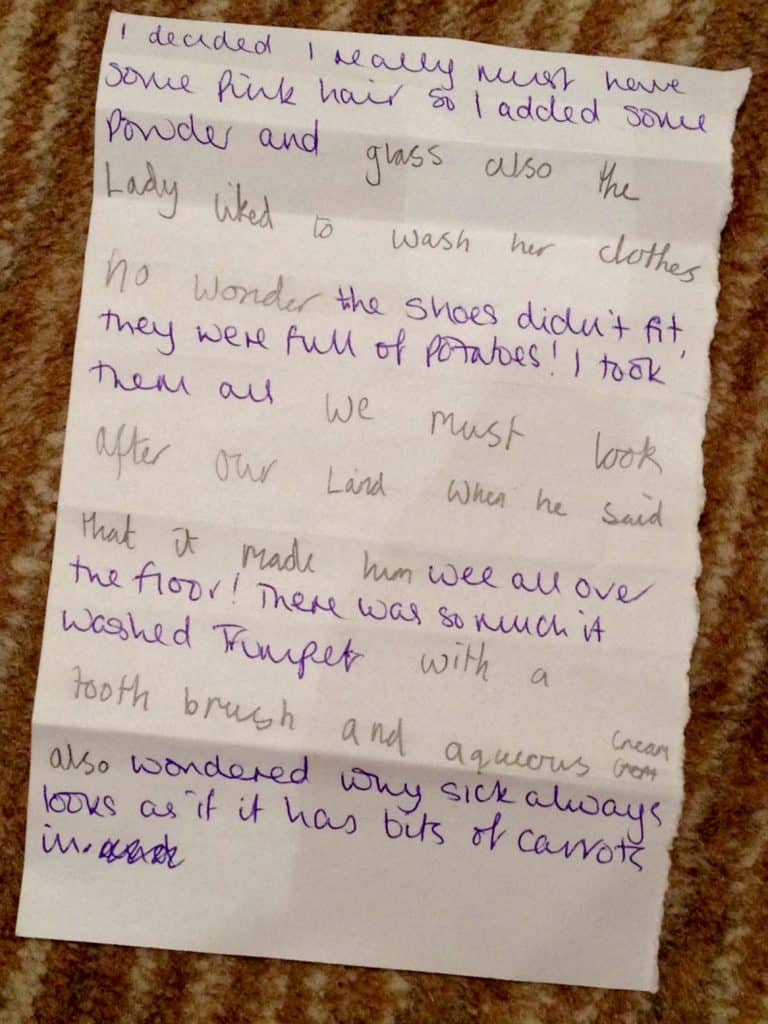 So the next person only sees 1-2 words and has absolutely no idea what was written before it….like this 'also':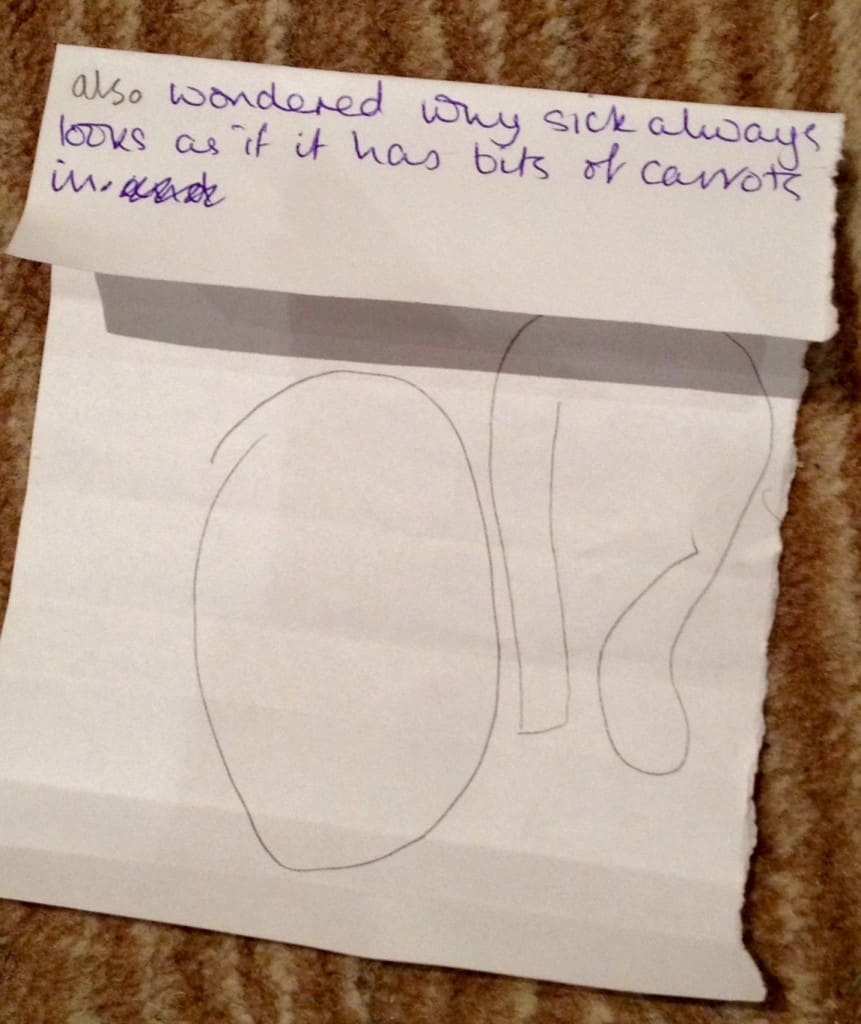 When you get to the bottom, pass it on to the next person or swap if there are just two of you, unfold and read!
The kids find it so funny, particularly if I follow their full instructions and write about poo, wee, bottoms and sick.
Hot Tip:  Include names of people they know really well!
You'll work out how to make it extra funny for them once you've had a couple of run throughs!
***
---