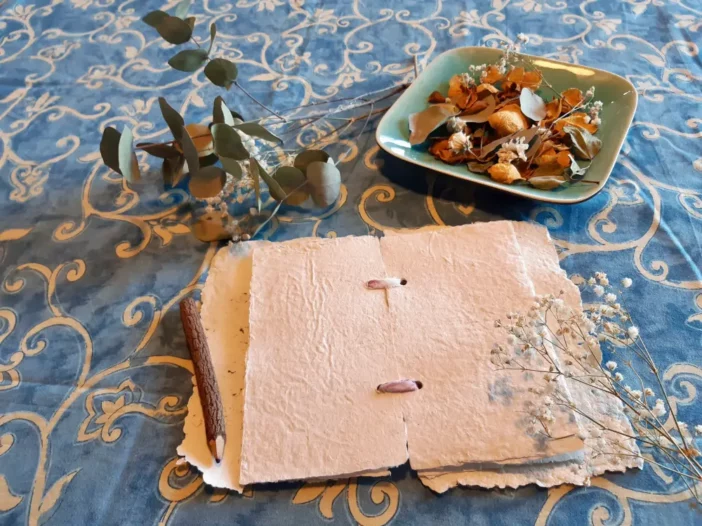 For all children who truly Believe … there's almost nothing quite as exciting as owning your very own Book of Magic. But imagine getting to MAKE you very own homemade Book of Magic – the perfect children's craft idea.
A gorgeously beautiful book made with homemade paper that's THEIRS, where they can write, draw, stick and record anything and everything magical they see, hear or know to be true.
Maybe they find a small piece of very special moss – the type of moss that Tree Elves sleep on on hot summer nights to stay cool, or a very specially shaped leaf that has almost certainly been used by a Fairy to keep the raindrops from splashing on to her head … or maybe they'll spot a Sprite hiding in the shadow of a plant stem?
Whether they make this wonderful creation by themselves, or with your help, this homemade book of magic, filled with beautiful pages of homemade paper, will certainly be one to treasure.
---
* for another craft idea, you could also make two large pages of homemade paper using the instructions below, to make a magical folder to store your Elfie's Christmas Advent Calendar Letters in each year.
---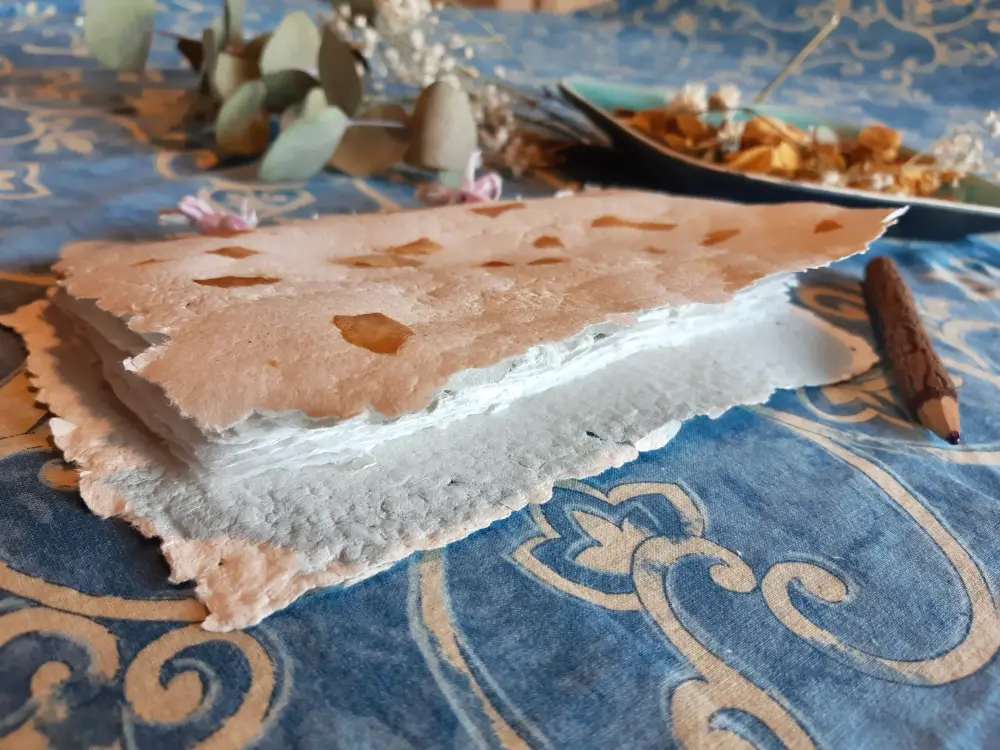 And if you need any evidence that Magic is all around …
Flowers
bluebells, foxgloves, daffodils and snowdrops – used in Fairyland to ring in magical moments
buttercups – once they're full of dew, they make the perfect bathtub for imps
cow parsley – the perfect pixie umbrella
moss – Tree Elves lay on it to cool down during hot summer nights
dog rose – a favourite potion ingredient of Master Hotch-Potch (wizard in charge of Potent Potions in Gloomy Grungeon Dungeon)
Leaves
Fallen leaves are painted their rich gold and red colours by Autumn Fairies
Drop of water on a leaf are perfect for Fairies and Sprites to drink from
Animal tracks
hooves – large ones could be a sign that Pegasus is around while smaller ones could be left by an extremely rare Fire Unicorn
3-toed bird – could be the mysterious Wolpertinger creature
squirrel – or is it a mythical Dream Catcher Fairy?
Trails
deer trail – may actually be a Pixie Path through the high grass
molehill – or is it a Gnome Hole?
tree hollow – or a hidden entrance that leads to a magical world
Sounds
woodpecker – or is it the famous Woodpicker from Roots of
Fantastical Matters
frog – or could it be one of Anura the Witch's slimy familiars
running water – does it lead to the Bewitched Lake or the enchanted Crystal Falls?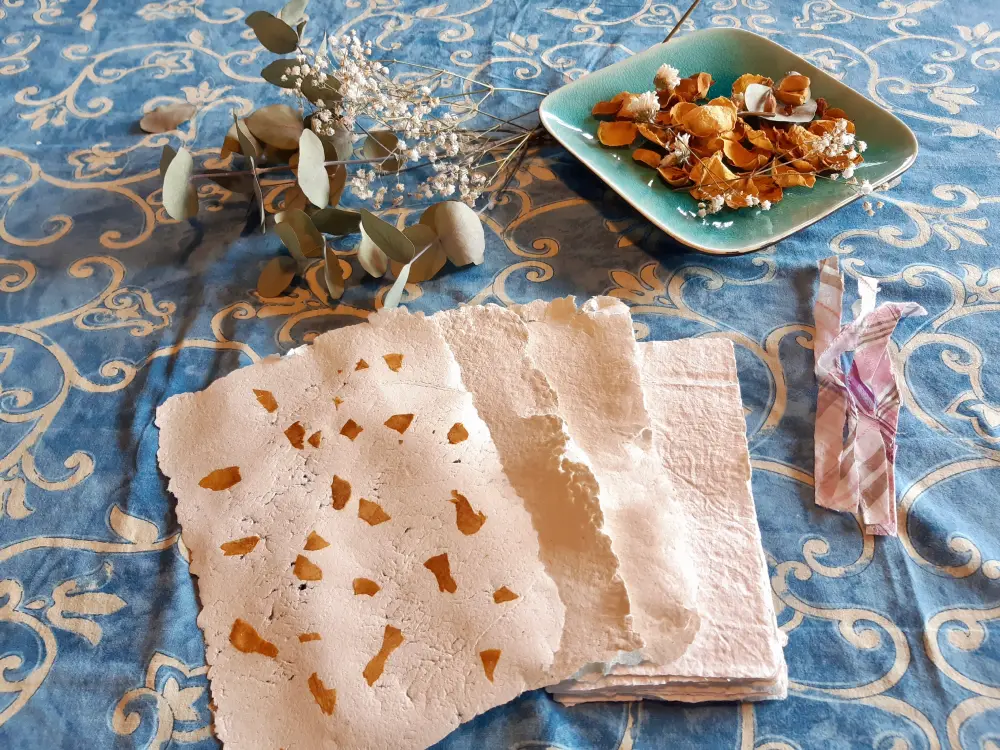 What you need:
used paper (with as little ink as possible)
scissors
blender
glass of warm water
strainer
Wooden spoon
bowl
small tray
2 pieces of material (slightly bigger than the tray)
sponge
small rolling pin or a bottle
clothes line and pegs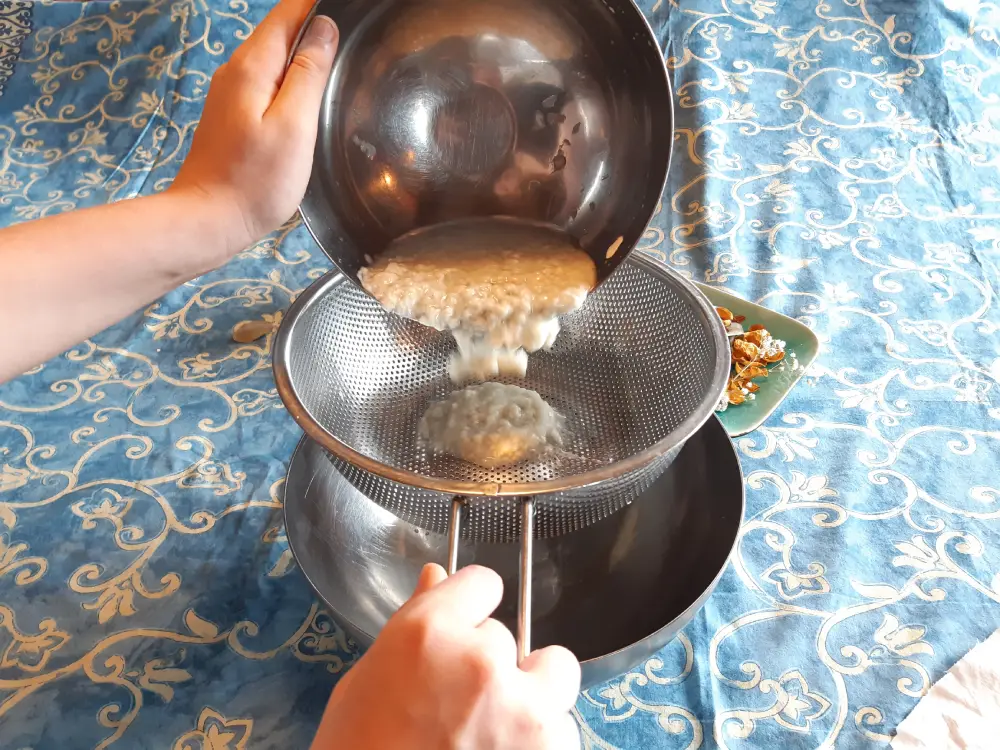 What you do:
Rip the paper into small pieces and place in the blender
Pour enough warm water into the blender until the paper is slightly covered in water
Blend for about 2 minutes until you have a sludgy mixture (pulp)
Strain out as much water as you can, using a wooden spoon to push the pulp against the strainer, and put the pulp into a bowl
Place one piece of material on your small tray and cover with a layer of pulp in the size and shape you would like your pages to be. Make sure you leave an inch along one side without any pulp – so you can hang it to dry later. Make sure it isn't too thick and that you don't leave any holes!
Cover with the other piece of material and use your sponge to suck up any water left in the pulp. To take any extra out use the small rolling pin or bottle to squeeze it out and then use your sponge to suck it up again. Repeat until no more water comes out.
Remove the top piece of material off and hang the rest to a washing line with a peg making sure it doesn't touch any of the pulp.
Let it dry – 1-2 days
Lastly peel it off the piece of material and there you have it! Homemade paper!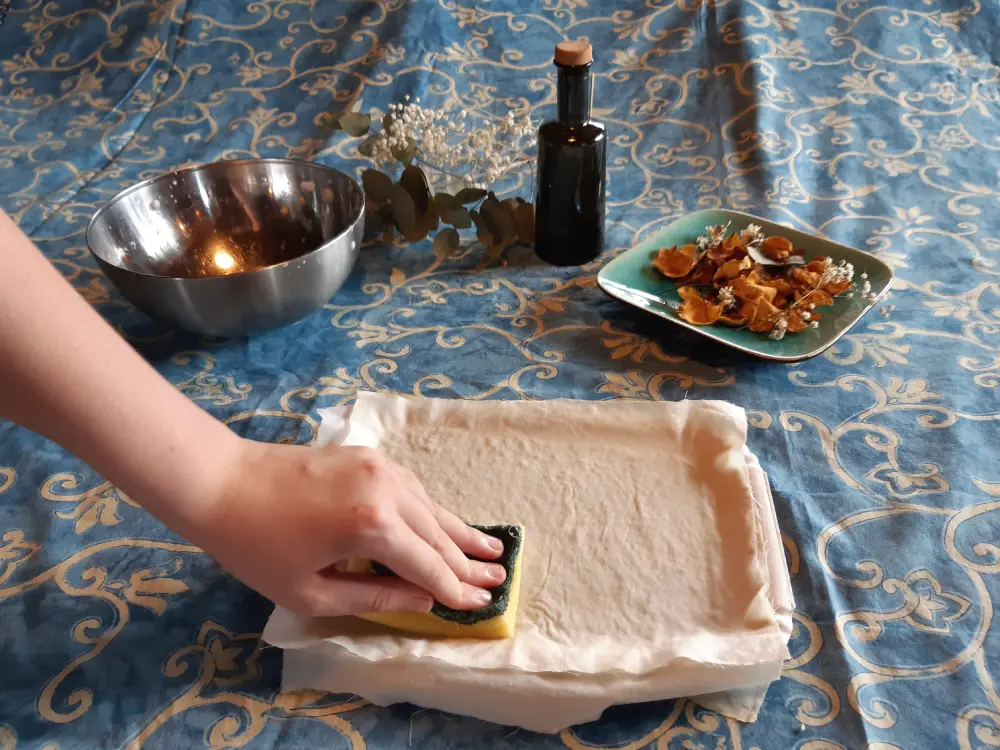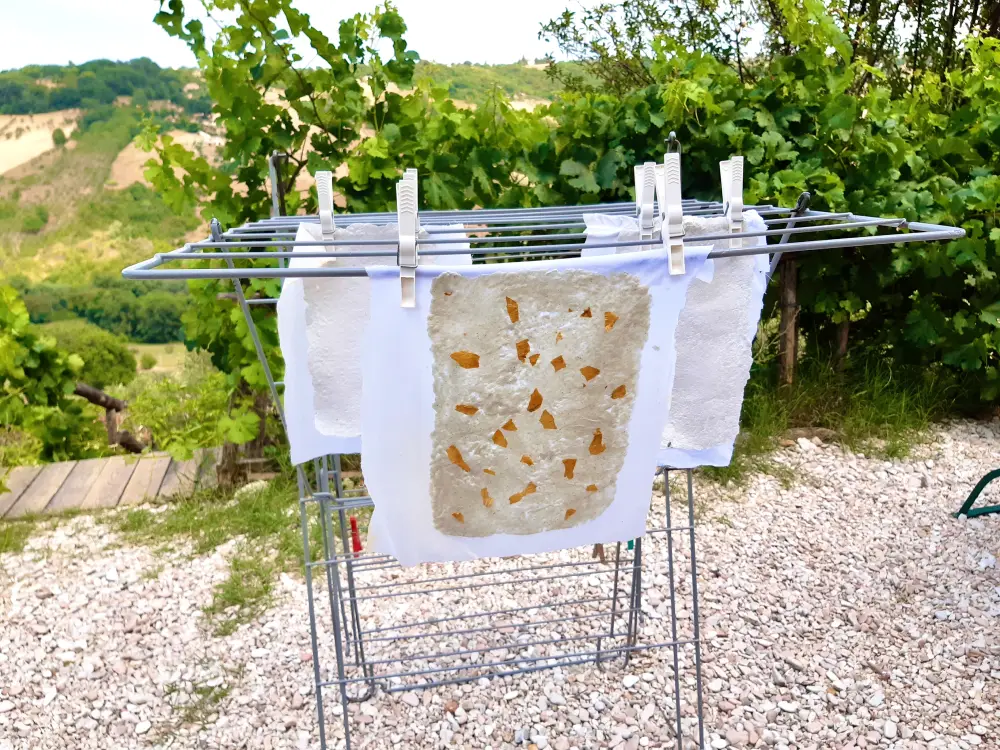 Assembling your Book of Magic
All you have to do is punch two holes on the side of your paper. Thread strips of material, or jute twine, through and knot. You now have a very special homemade Book of Magic, or a homemade notebook you can use for many things … a memory book, a bird watching record book, a flowers or leaves scrapbook, a smells and sounds sensory notebook … or anything you like!
Happy paper making!