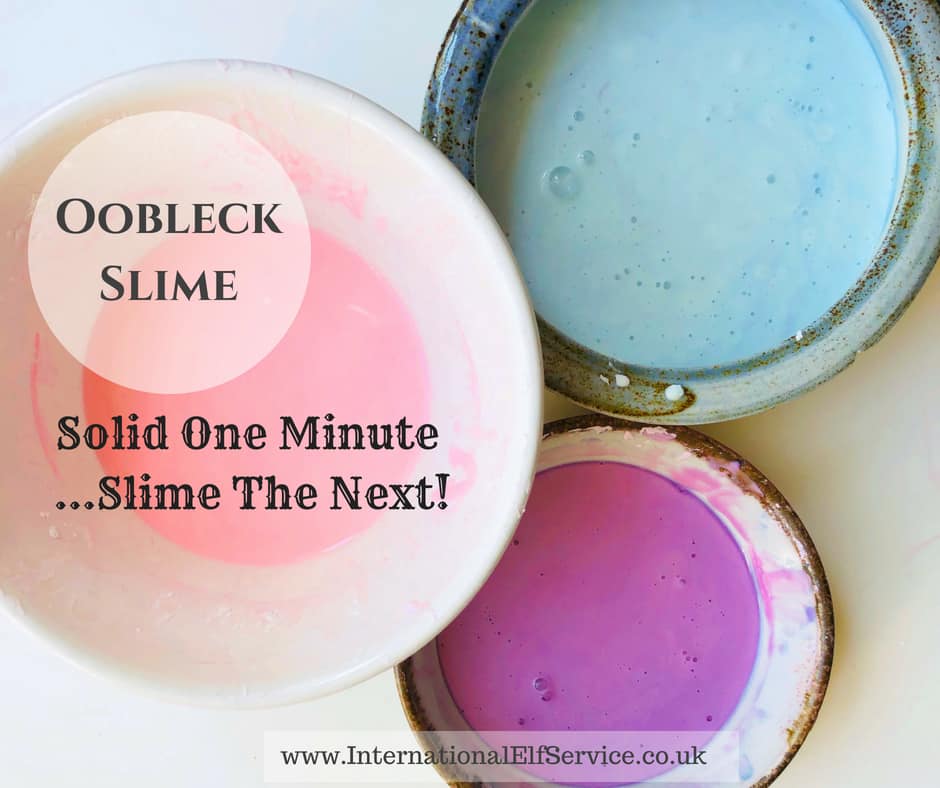 May 20, 2018
|
|
BY Elfie
How To Make Oobleck Slime
Something else to amaze the kids: Oobleck Slime. It's extraordinary stuff, incredibly easy to make and it's SO fascinating to play with. It's solid one minute, and all runny and gloopy the next!
If you push your fingers into it, it's all gloopy and sticks to your fingers. But if you stab it with your fingers, it's sounds and feels like you're stabbing at a table top! Your fingers stay completely clean, even though the surface actually looks watery.
Funky!
If you grab a handful and squeeze it, it goes solid. Relax your fingers, and it becomes all gloopy and drippy …
So, being in a never ending world of slime production here in Elf Towers, our eldest insisted she just had to make some Oobleck. Well that was it. Suddenly there were clouds of cornflour in the air, followed by lots of 'oohs' and 'aahs', and "look! If you do this, it does that!'
If it's gone all hard and unusable over night, just add a little more water, but by bit, and you'll get your Oobleck Slime back again!
*You can also pop things into it (like Candy Cane sweets), for the kids to try and fish out. It's surprisingly difficult!
Did you know?
When Marty and Elfie made Oobleck Slime in Mother Christmas' kitchen a few years ago (Elfie's Christmas Letters 2014), it got in Marty's hair, all over the Elves' uniforms, on Father Christmas' special carving knife😱 … on all the drawer handles and all over the bin. It took 11 bowls of soapy water to clean up all the mess!
But fear not. Oobleck Slime is actually really really quick and easy to clean up afterwards. Goodness knows how much they'd made up in the North Pole that time 😳
Do have a go at making Oobleck Slime!
How to make Oobleck Slime …
What You Need:
1 Cup of Cornflour
1/2 Cup of Water – ish – you may need a little more
Food Colouring (optional)
Mixing Bowl
Wooden Spoon
***
What You Do:
Pour the cornflour into your mixing bowl
Slowly add the water bit by bit until you get a mix that feels brilliant and 'just right' for squishing, squeezing and experimenting with!
It's brilliant stuff. I think you'll love it.
You might also like:
Slime Recipes That Actually Work
Magical DIY Fairy & Christmas Wishes
---
---
To receive our Magical Newsletter …
---
Magical moments for you and your child to share
Take your children on a magical journey with these unique, hand-drawn letters from two of the most magical places on earth … the North Pole and Fairyland.
Hide them among the bills and junk mail, lay them on the table first thing in the morning, stashed among the toys, or snuggled up in their bed. You choose where your children find the letters, to create a magical family tradition the kids will love!
***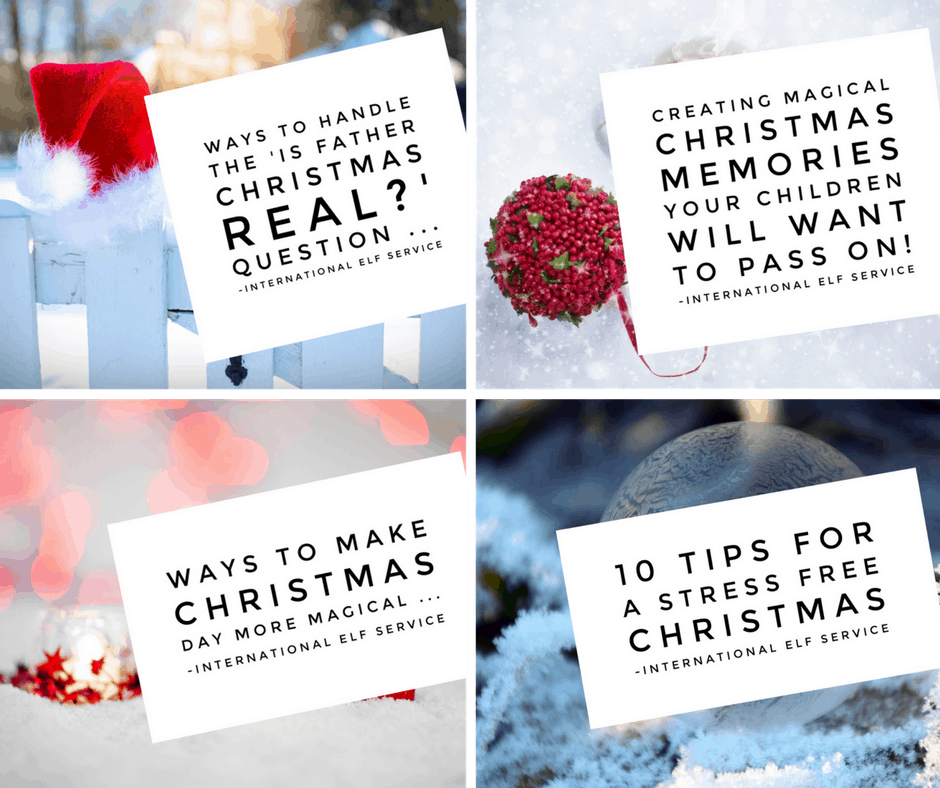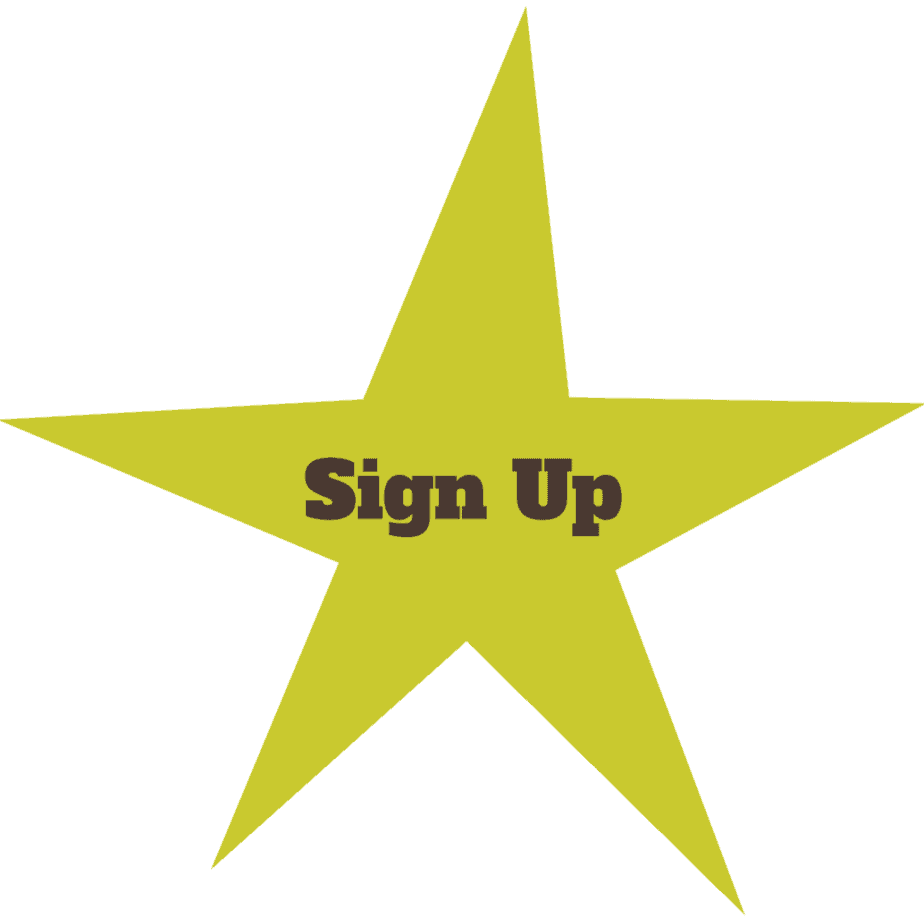 "The best Christmas idea ever." – Charlie Condou (Actor)
***
"These were the best things I have ever (and I mean ever) ordered!!
I've never seen the magic or happiness last so long x"
– Jolene (August 2017)
***
If your child believes in Father Christmas and you want to keep the magic for as long as possible, There are DIFFERENT and NEW! Christmas Letters each year!  You can preorder these for Christmas 2018 for dispatch from September.
***
***
Fairy & Tooth Fairy Letters

Fairy letters from a world of dragons (who set fire to your lunch by mistake), Mystery Gardens (with changing adventures inside), Magical Potion Fairies, Secret Underground Passageways, Magical Tree Bark, Time Travel … and more.
***
Dummy Fairy Letters are available too!
Come and join us on Facebook, or find us over on Christmas Traditions & Magic For Children for all year round festive chat.
To receive my blog posts, please sign up at the right hand side of this page or for Product or Christmas News and promotions from the International Elf Service, please sign up at the bottom of the page.
Emily x