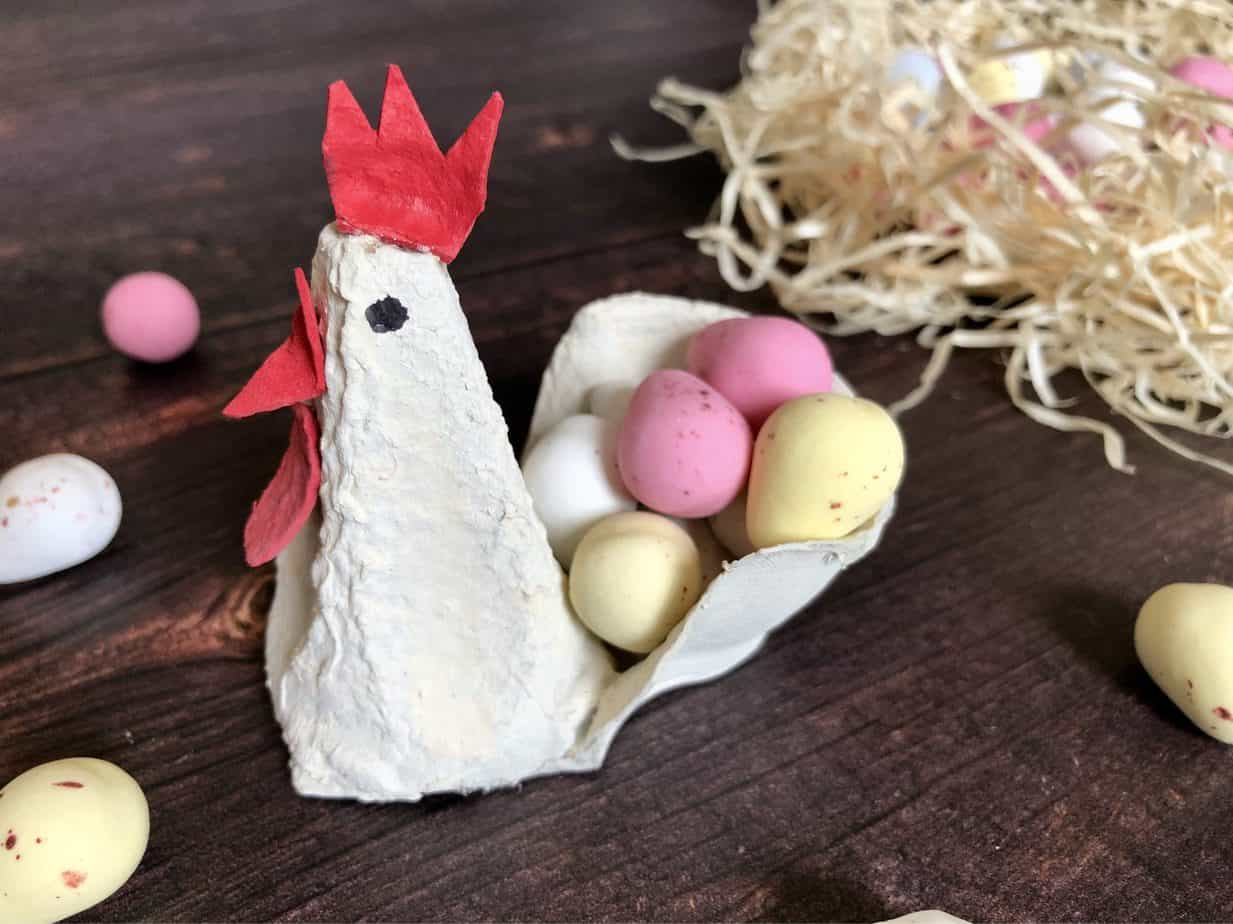 These cute egg carton Easter Chickens are the easiest children's Easter activity. They can be left out at bed time for the Easter Bunny. Then, if they're lucky, the children will wake up to find the Easter Bunny has filled them with eggs! I spotted them over on Pinterest and, being totally braced for a Pinterest fail, I was pleasantly surprised …  they actually looked like Easter chickens! 
---
For An Extra Magical Easter Morning
---
The kids will love making these, and they'll love (possibly even more) the excitement of waiting to see what the Easter Bunny puts in them while they're asleep in bed.
We paint our own eggs, and put them in these to leave out for the Easter Bunny. Thankfully, he takes them, leaving sweet treats, stickers or craft materials in exchange … along with a personalised letter from the Easter Bunny.
So you save enough egg cartons … you can make two Easter egg carton chickens from one egg carton. So … one of the corners of one side of the carton, gives you one Easter chicken.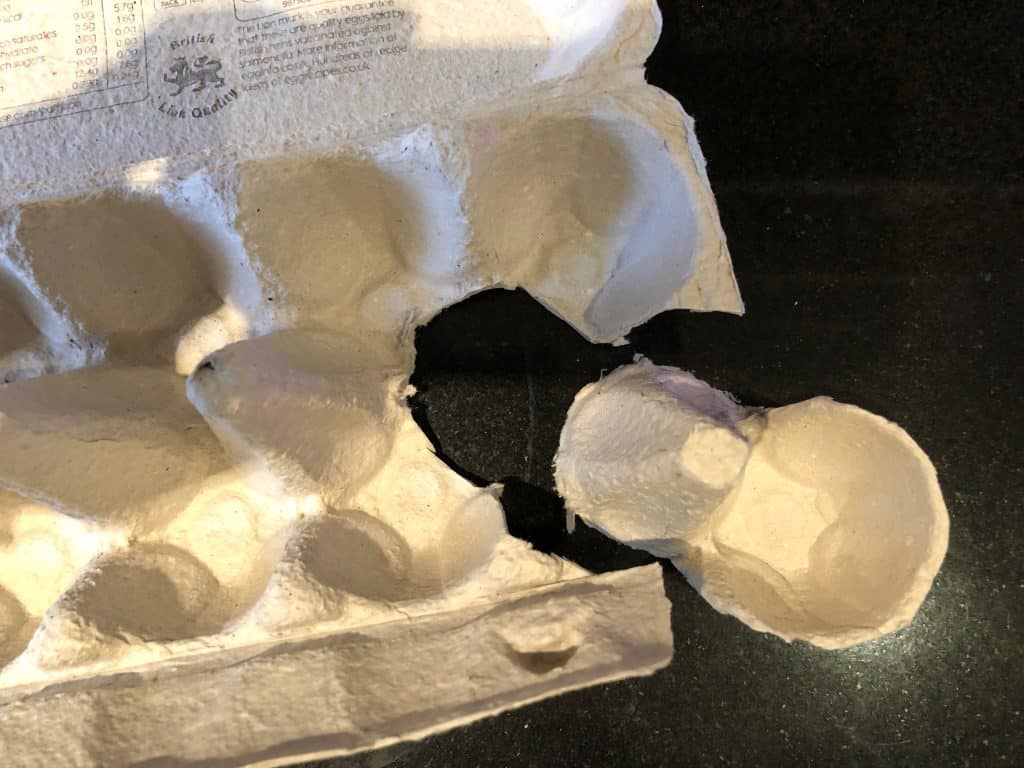 Then cut further pieces from the egg carton to form the beak, comb, beak and wattles … and paint them red! Or paint the beak yellow or orange if you prefer, and (unlike me) have those colours in.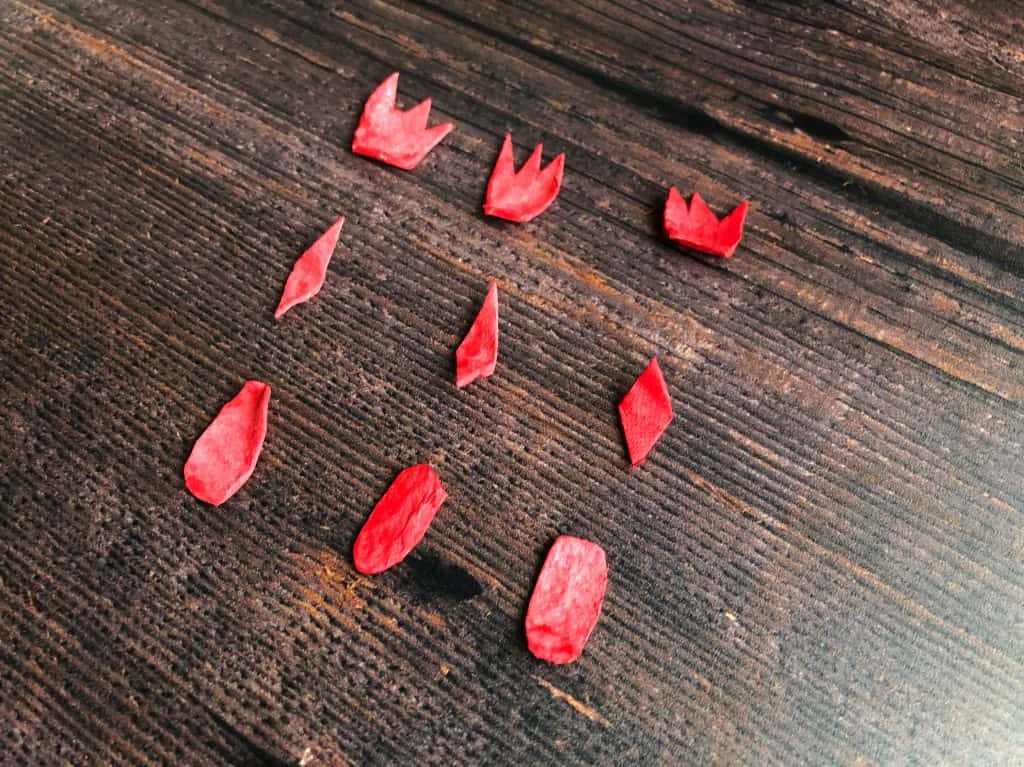 Then, get some glue and stick them on. Use marker pen to make some eyes, and … voila!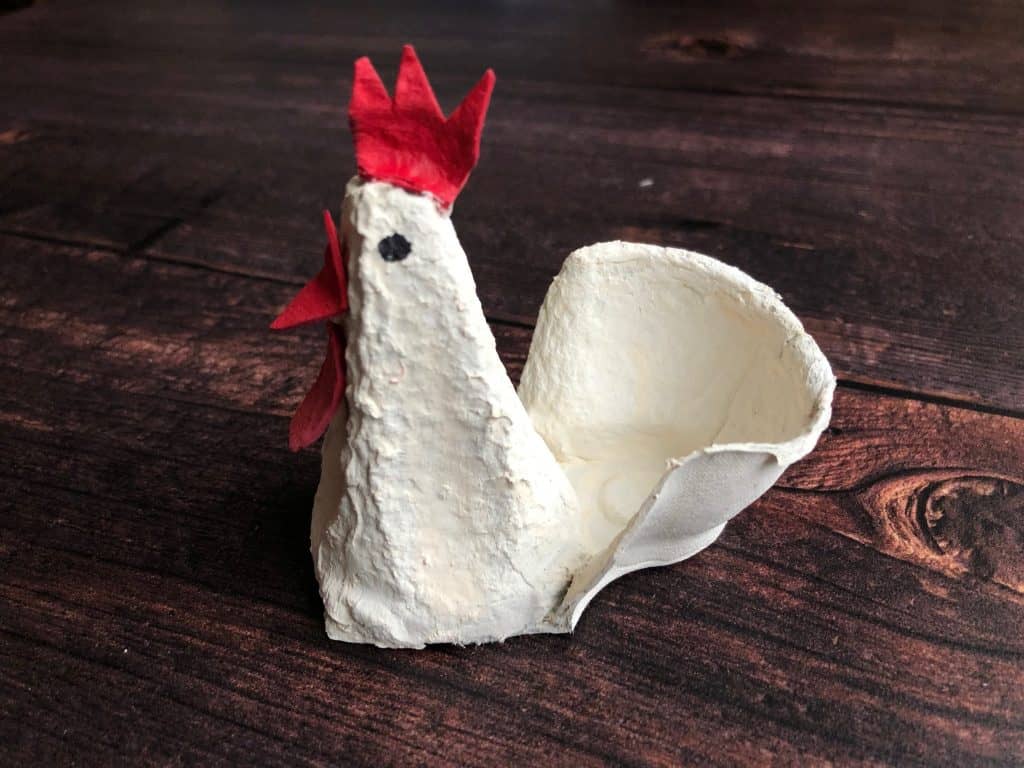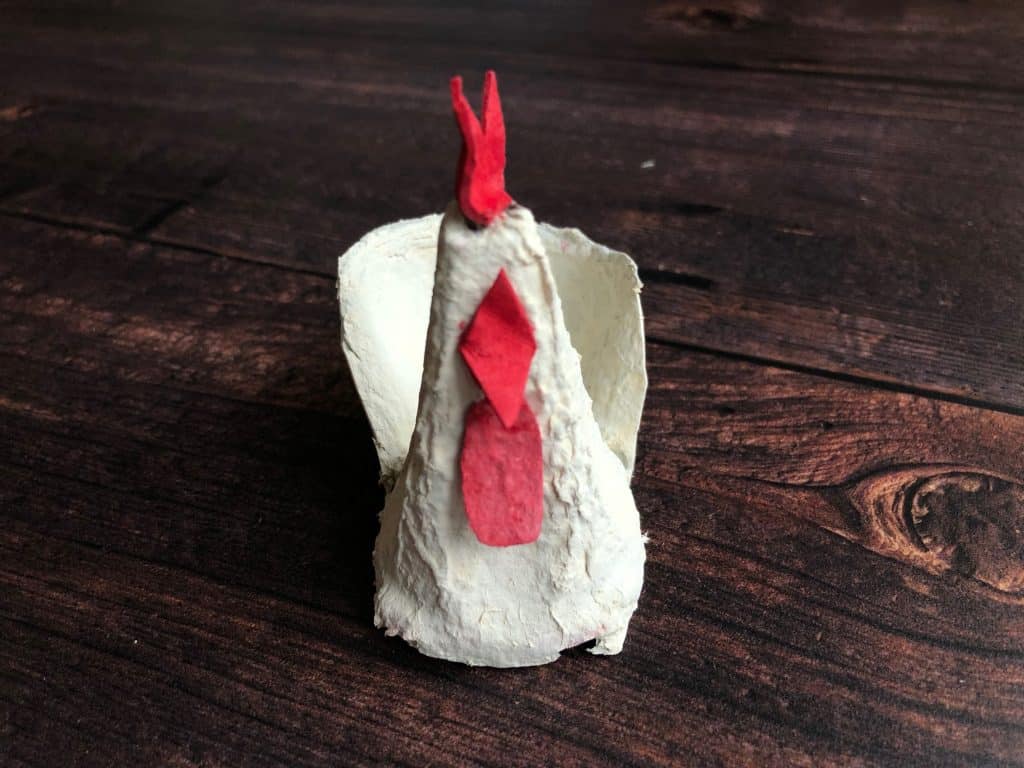 And pop in whatever you like! I'm a Cadburys creme egg girl all the way …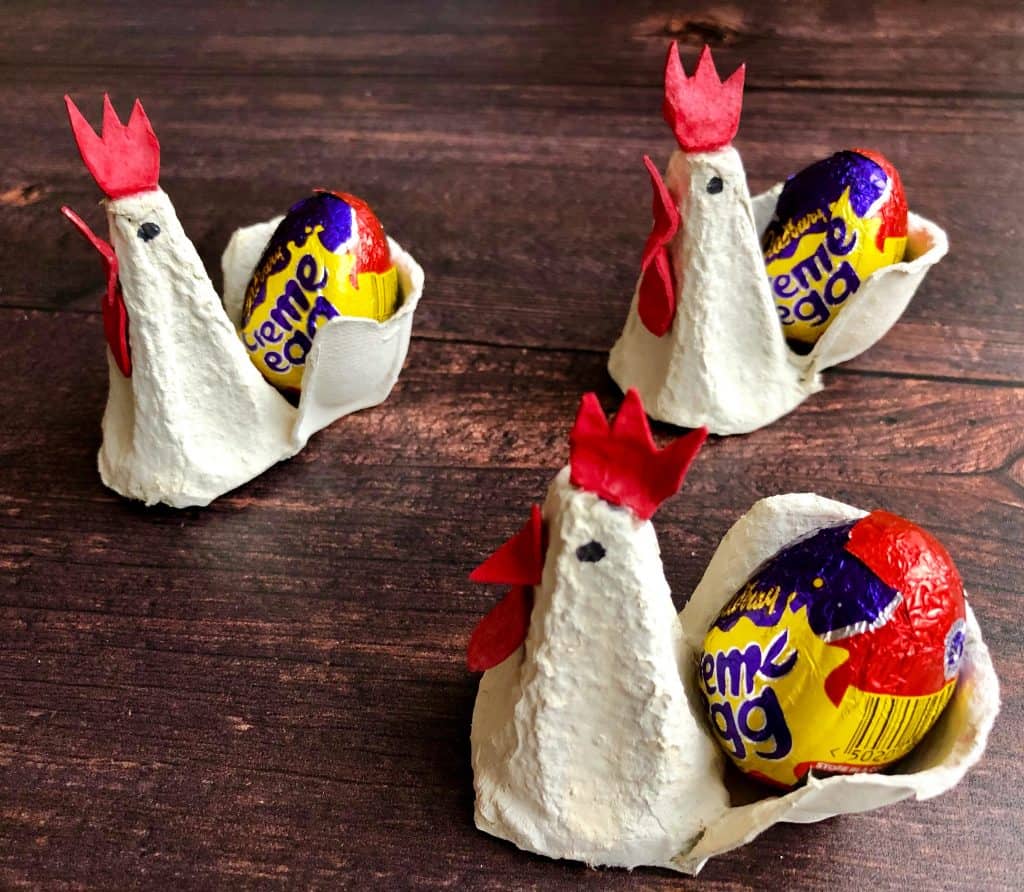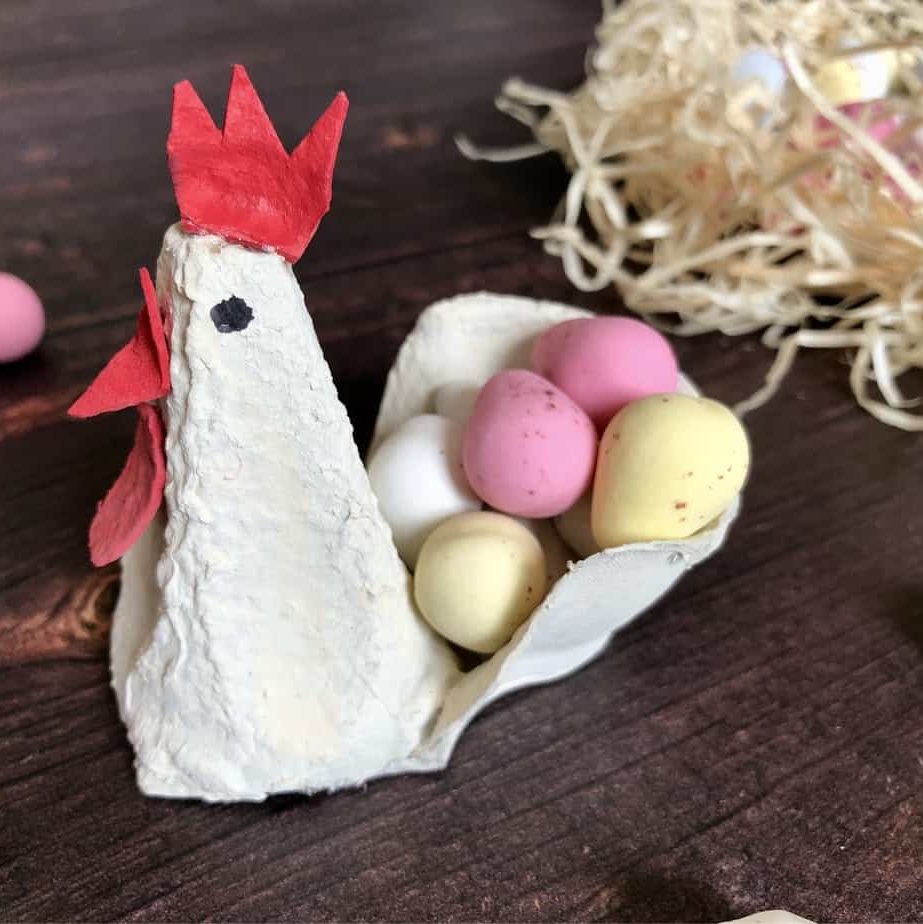 Painting your own eggs is so much fun, and you can get really unusual effects.  See how we do it here!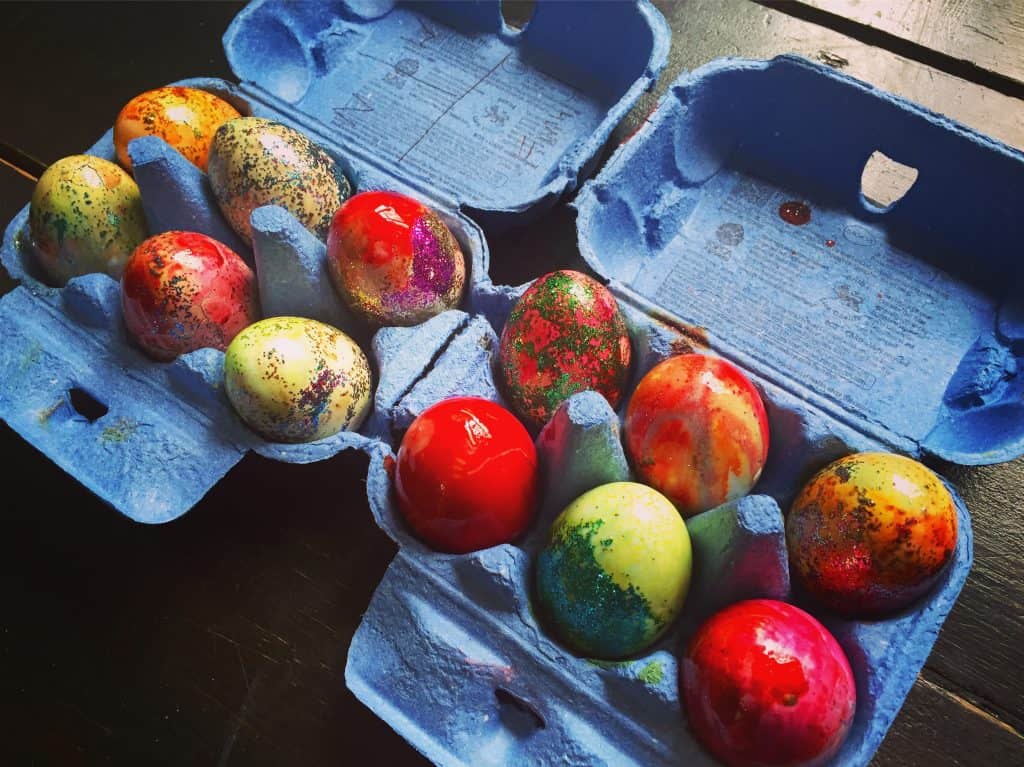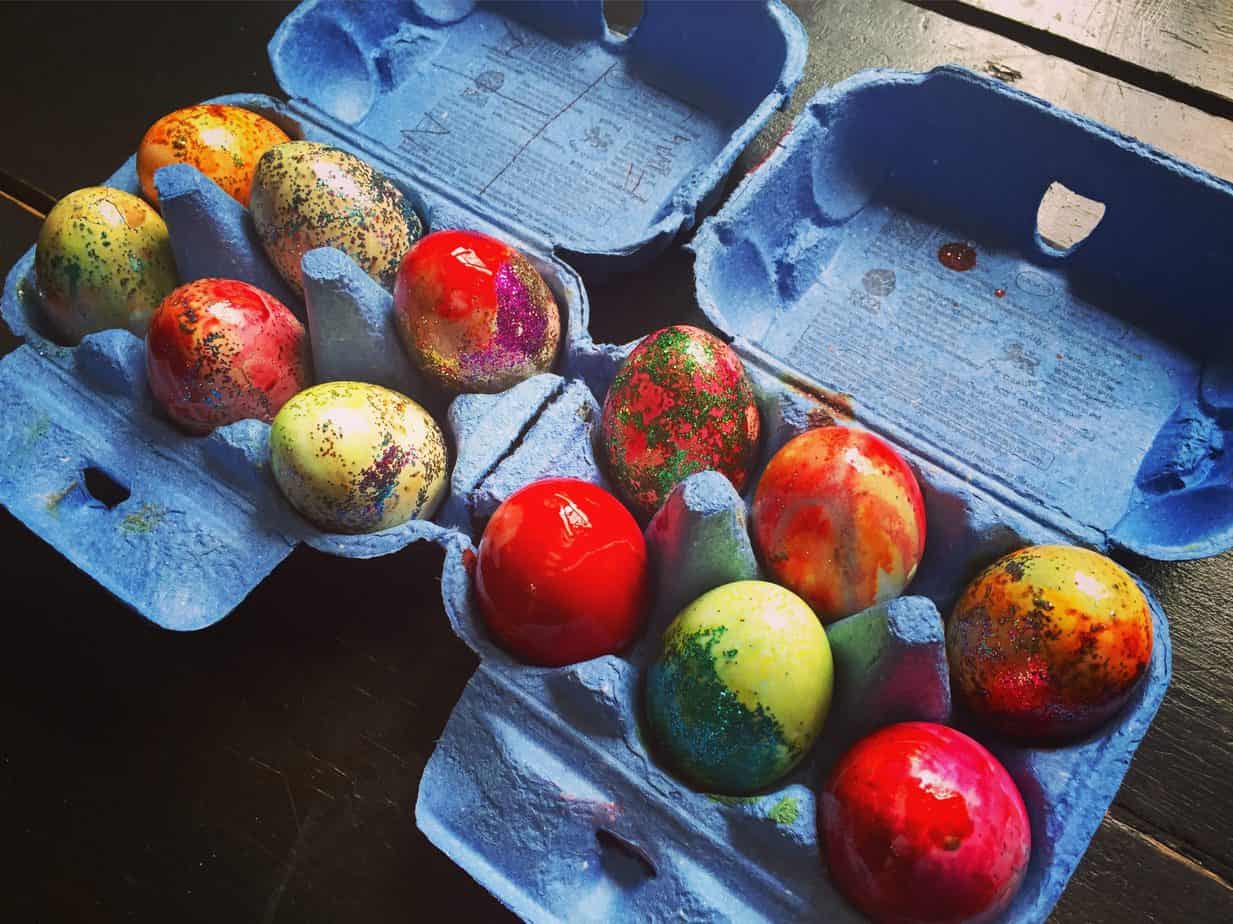 You Might also like:
A Magical Idea For The Tooth Fairy