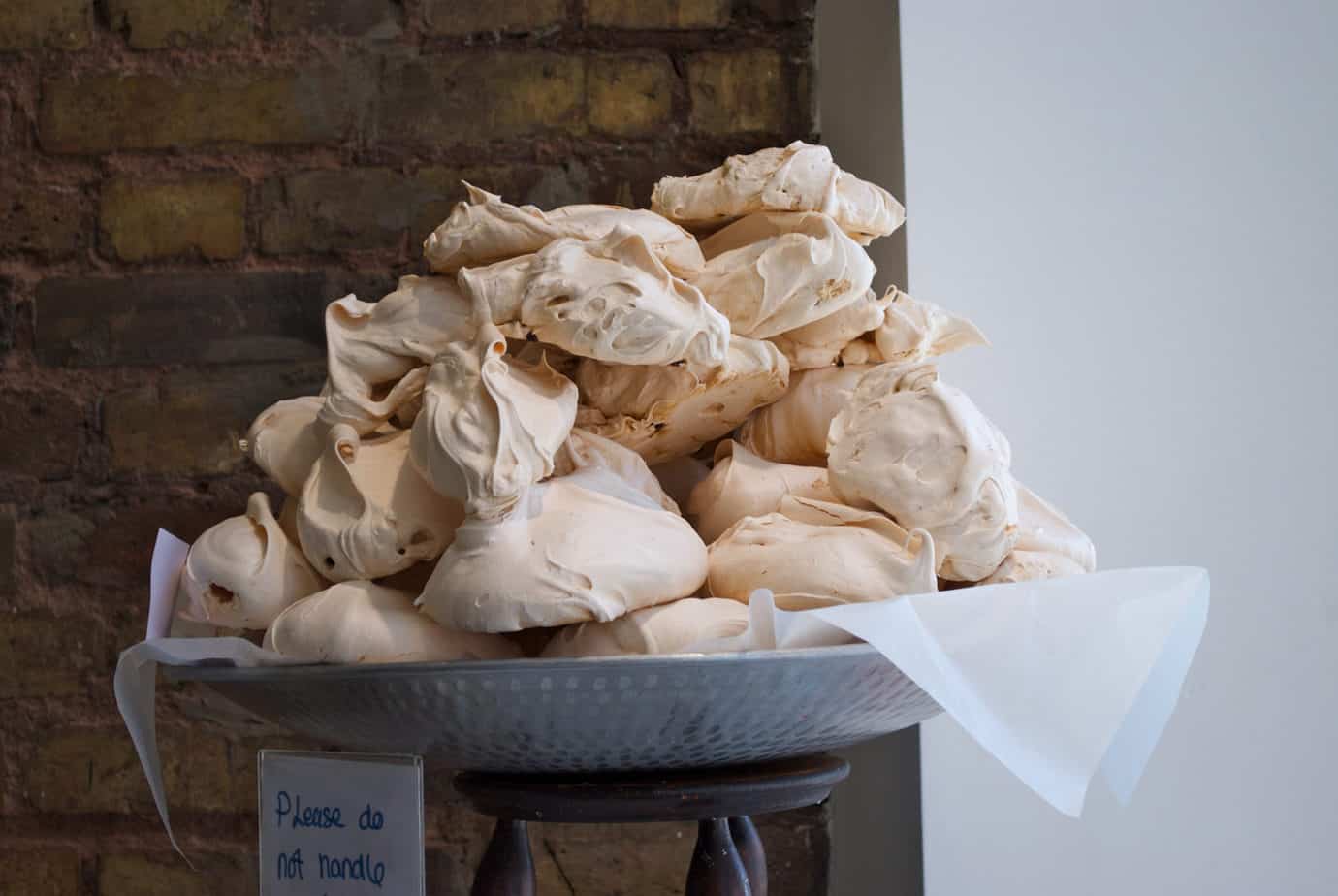 (Photo Courtesy of HanIAIYouslf as we're now egg free!)
This recipe produces the most incredible bomb proof meringues – 3 ingredients, perfect every time and just amazing. You can have these meringues either chewy or powdery!
The recipe is my Mum's and they're legendary among the people that have been fortunate to have one. Yes they're gluten & dairy free but being meringues, they're not egg free. At all.
What you need:
(x 16 smallish)
6 egg whites
6 oz granulated sugar
6 oz caster sugar
Baking tray with parchment paper on top
Oven at 75 degrees
What you do:
Whisk egg whites until peaking well
Add the granulated sugar a spoon at a time, whisking as you add
When shiny stiff peaks, stop whisking and fold in the caster sugar
Place spoonfuls of the mixture on to the parchment paper (they don't spread or rise so choose the size of the spoonful accordingly)
A few hours in the oven until firm – usually about 4-5 hours.
Take out of the oven and gently lift off the tray. They're done when they feel robust. If you want them chewy you leave them in for less time than if you want them powdery. It's trial and error with your oven. Oh well, a good excuse to eat a few during the cooking process.
Keep in an airtight container (erm….right)
Serve with whipped cream
***
To receive our posts straight to your inbox do sign up at the right hand side of this page and if you would like to see our other Free From Recipes, you can find them here.
Don't forget Elfie's Birthday Letters are now available in the shop!