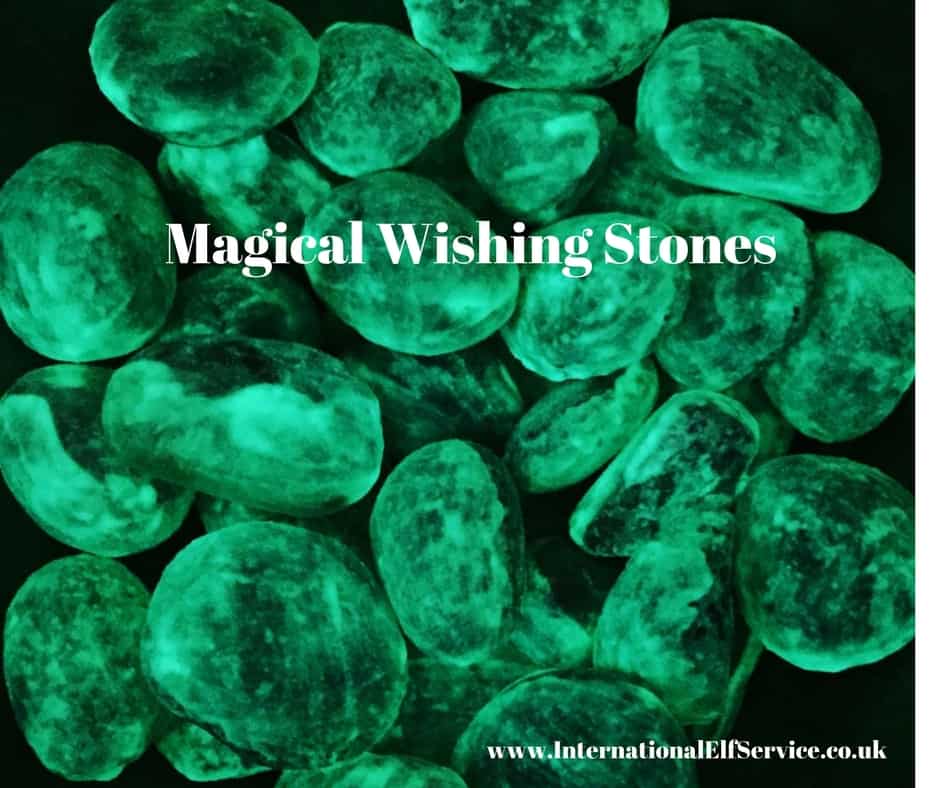 March 16, 2018
|
|
BY Elfie
DIY Magical Wishing Stones!
How many children do you know who would just love to get their hands on a pile of Magical Wishing Stones? Children just LOVE this kind of thing. If you'd like a really magical craft to do with your children, this is it. It really couldn't be simpler. OR you could make some yourself, as I did, and put them into one of the International Elf Service™ Hand-Stamped Natural Linen Gift Bags and pop it into their Christmas Stocking!
My 10 year old has named these as 'Wishing Stones'.  She said she hid under her covers with one and made two wishes … and they both came true! I wasn't expecting that, but they do say "everyone should believe in a little bit of magic".
What would your children do with theirs?
You need just two ingredients:
Pebbles …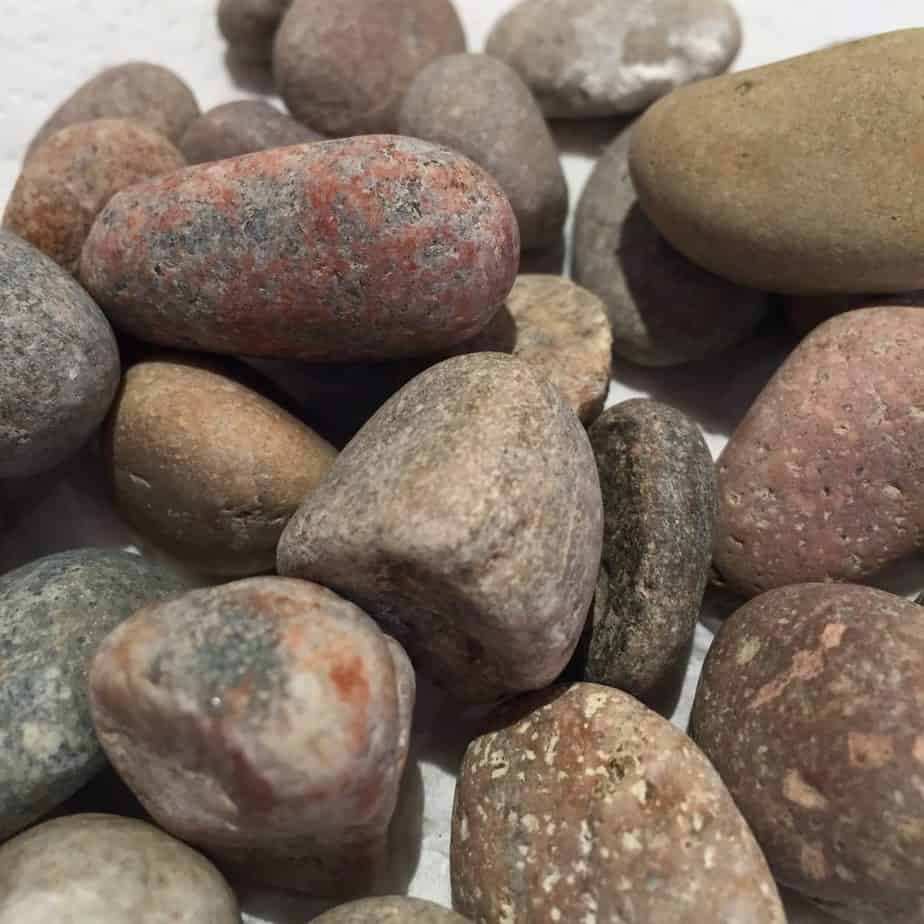 … and Glow in the Dark paint.
I bought this Glow in the Dark Paint
 from Amazon …

DO make sure you wash your paintbrush well with soap and water as soon as you've finished, because althought the paint is waterbased and non-toxic, it dries to form a slightly rubbery film. It's curiously pleasing picking it off your fingers afterwards!
For the same reason, do use a mat or a bit of old cardboard to protect your table when you, (or the kids) do it.
How to make your Wishing Stones
Rinse your pebbles and dry them well.
Apply 3 -4 coats of Glow in the Dark paint, allowing each coat to dry for at least 20 minutes in between.
Charge up your pebbles with any light source (natural day light or normal household lighting, inside or outside), for as little as 5+ minutes, though the longer you charge them for, the longer they'll glow!
Arrange your pebbles however you wish
Turn the lights off and HEY PRESTO!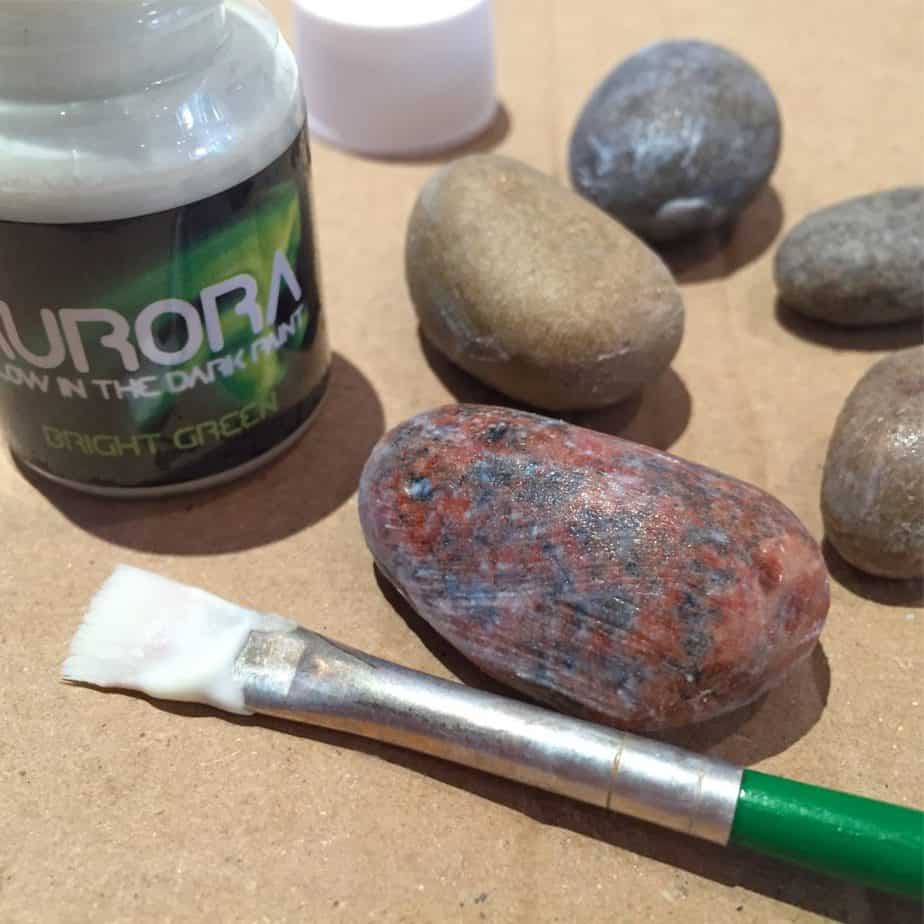 Your Wishing Stones can recharge 1000s and 1000s of times and will glow in the dark time and time again!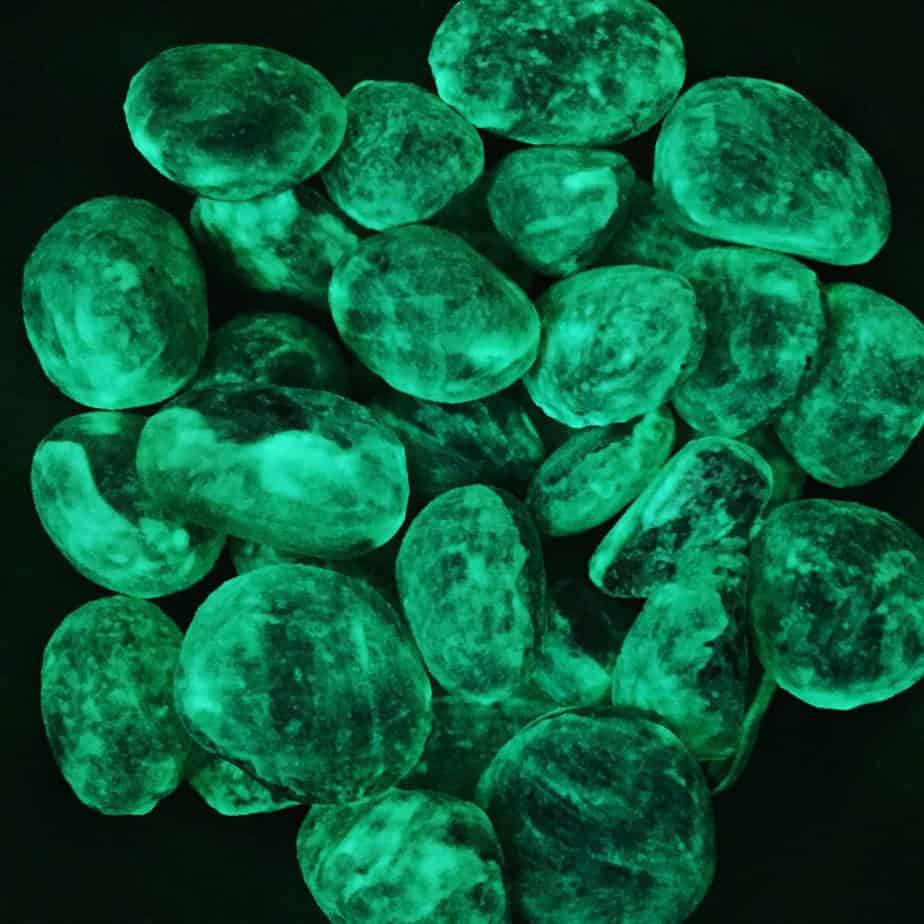 Our youngest re-discovered his and had a whale of a time playing on the stairs with them. …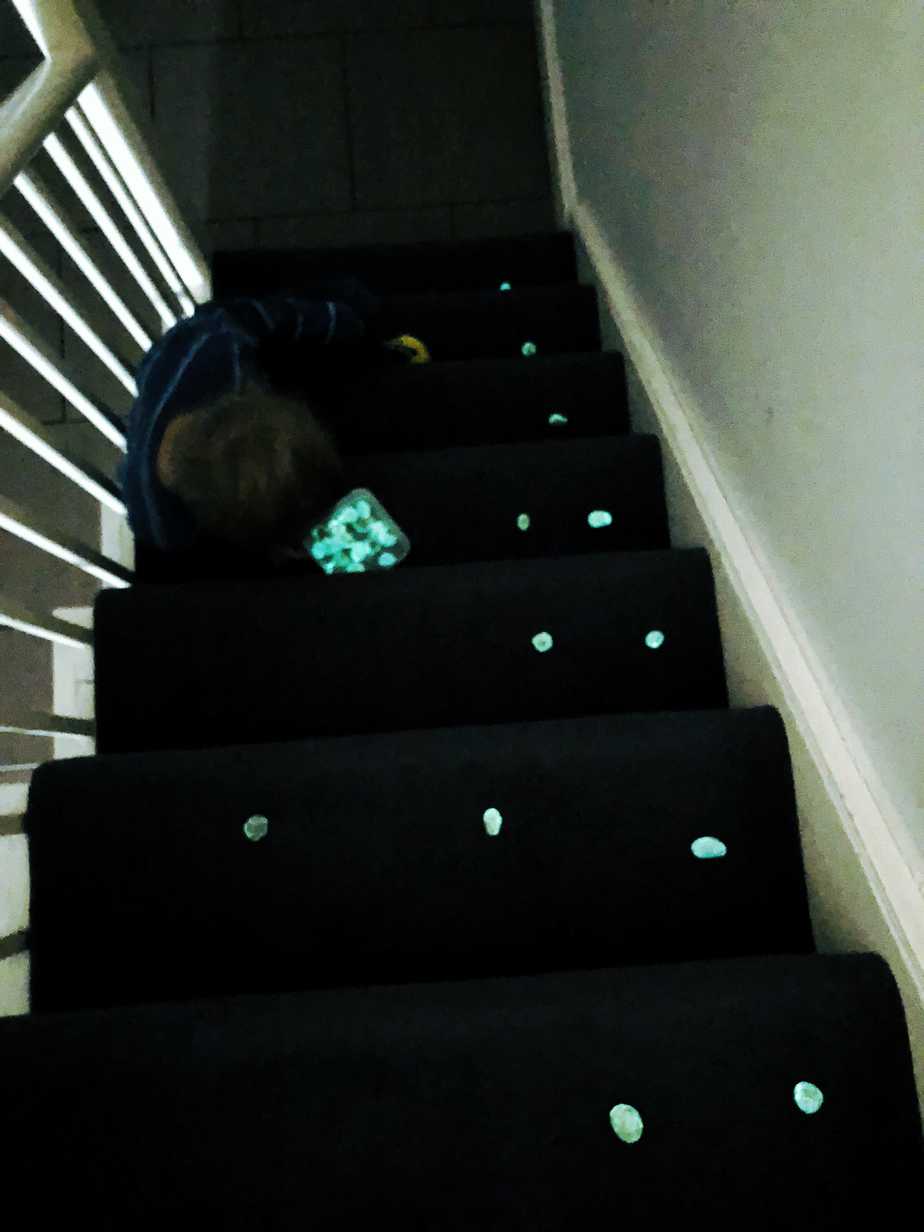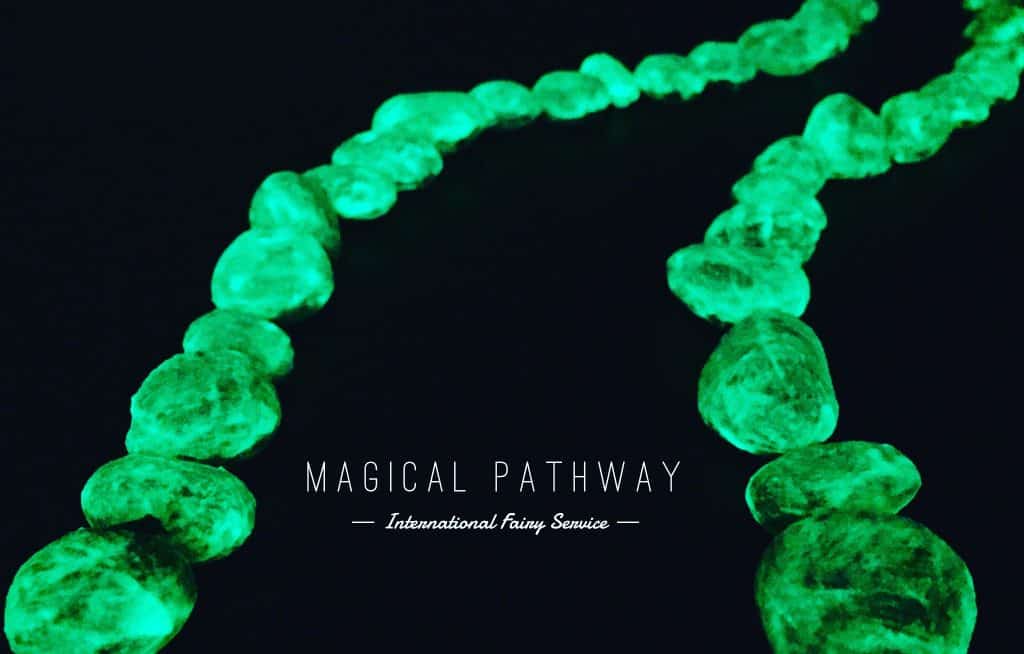 Why not pop them into one of our official Natural Linen, hand-stamped gift bags, and pop it into their Christmas Stocking?  A magical gift from the North Pole …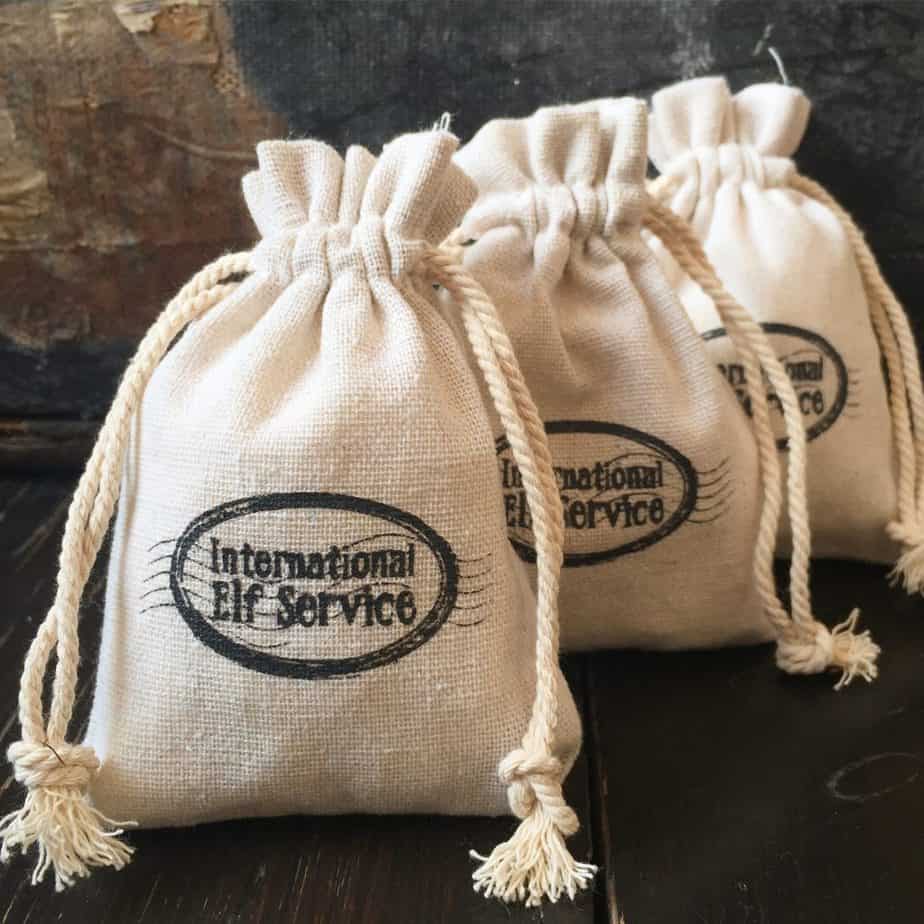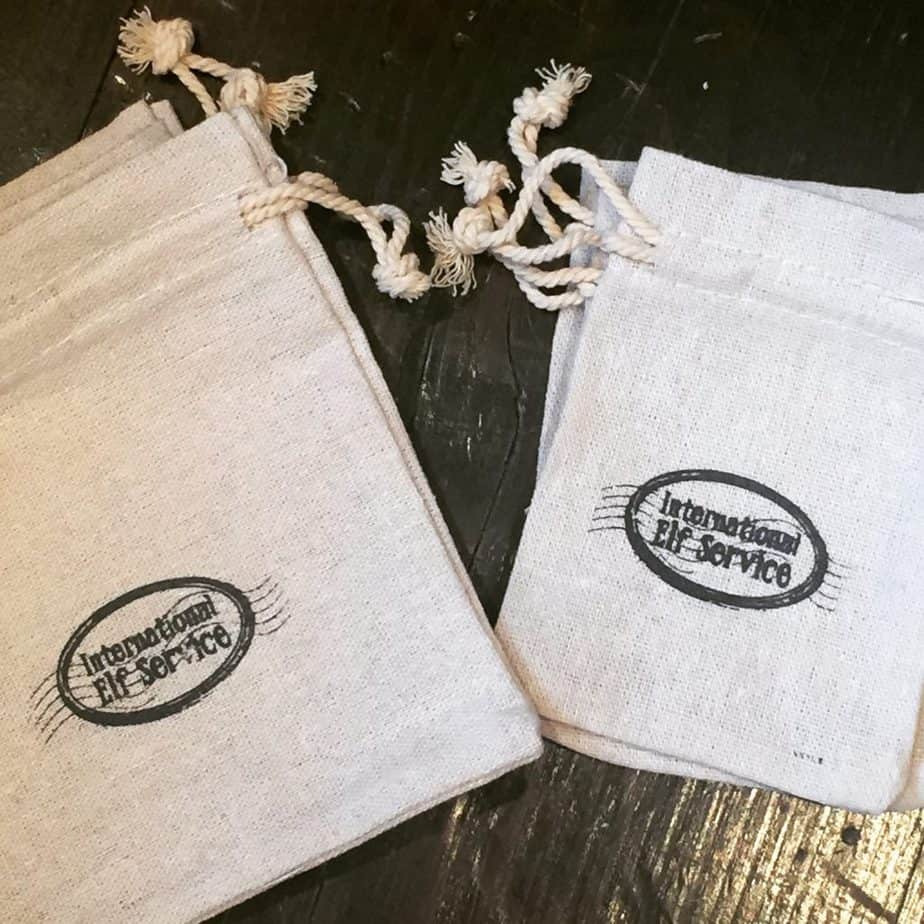 You might also like:

A Magical Idea For The Tooth Fairy
Lollipop Stick Fairy & Elf Doors
Glittery North Pole or Fairy Coins
Going Rate For The Tooth Fairy
***
Magical moments for you and your child to share
Take your children on a magical journey with these unique, hand-drawn letters from two of the most magical places on earth … the North Pole and Fairyland.
Hide them among the bills and junk mail, lay them on the table first thing in the morning, stashed among the toys, or snuggled up in their bed. You choose where your children find the letters, to create a magical family tradition the kids will love!
To receive our Magical Newsletter …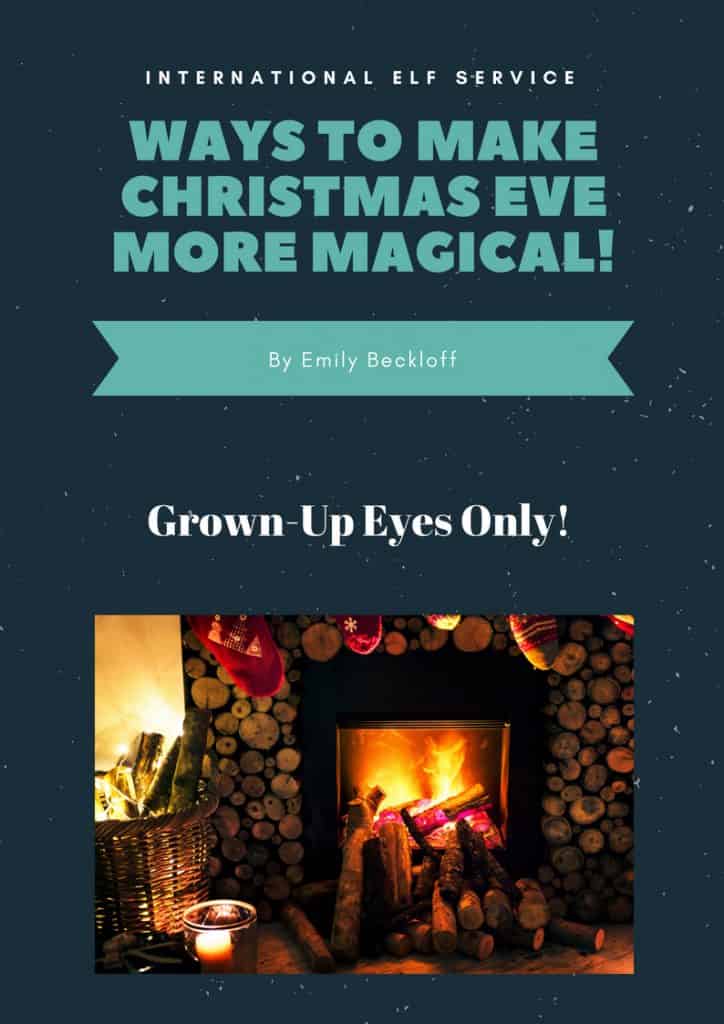 "The best Christmas idea ever." – Charlie Condou (Actor)
***
"These were the best things I have ever (and I mean ever) ordered!!
I've never seen the magic or happiness last so long x"
– Jolene (August 2017)
If your child believes in Father Christmas and you want to keep the magic for as long as possible, There are new Christmas Letter Bundles each year.
---
Come and join us on Facebook, or find us over on Christmas Traditions & Magic For Children for all year round festive chat.
Emily x
tags