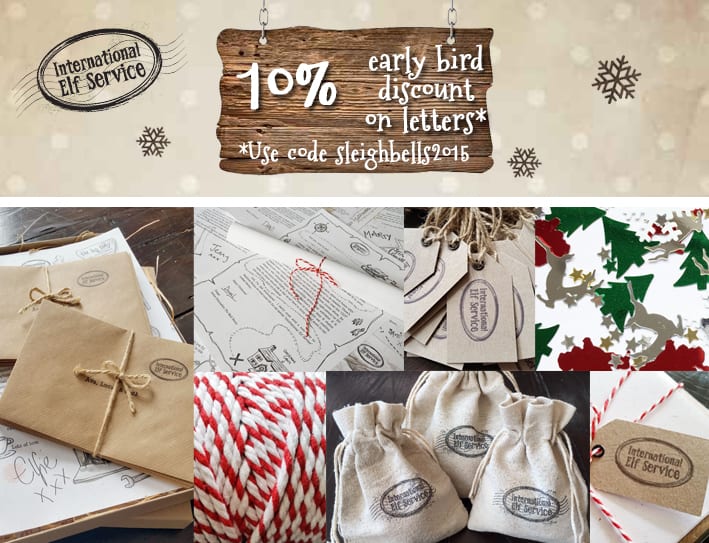 Inspire kids to read with 'Elfie's Christmas Letters': a unique Advent Calendar to spark their imaginations!
I'm taking a tiny blogging intermission to bring you news of our 10% off Elfie's Christmas Letters 2015 and North Pole Christmas Letters 2015 promo (ends 25th September).  These letters make such a lovely magical tradition the whole family can enjoy and they're so good for getting children reading on the lead up to Christmas!
I thought a discount might encourage everyone to order sooner rather than later, as I'll be in a right state if everyone leaves it until the last week of November like last year!  The other thing is, our spare room is full of boxes and packaging, so unless sales go well this year, there won't be anywhere for Grandpa to sleep when he comes for Christmas!  On that note, I'd be so grateful if you could pass the discount code on to everyone you know and share this post everywhere 🙂
Ooh and I must say a HUGE thanks to Chloe Leland, Copywriter & Editor, for her amazing editorial skills and patience. Chloe was a fantastic help, taught me so much and was such fun to work with!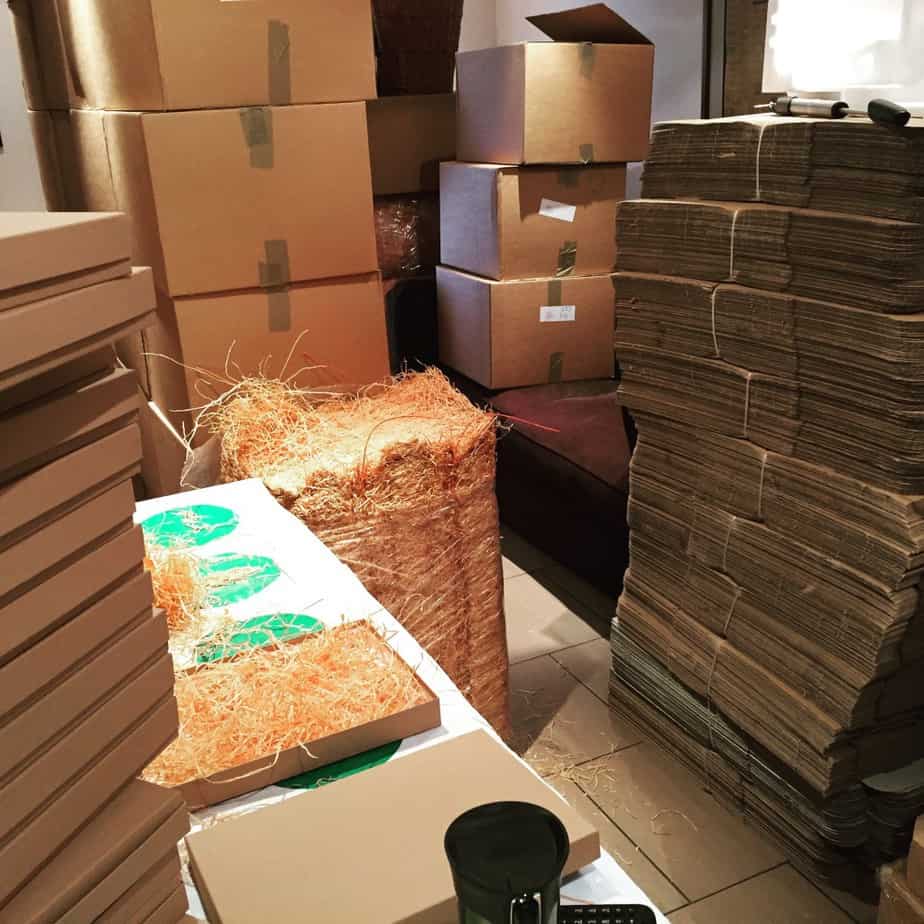 Working with bales of wood shavings sounds easy enough, but in reality it gets EVERYWHERE! Up your nose, in your iphone, down your top.  After realising things were a little more intense that I had first realised, I bought one of these…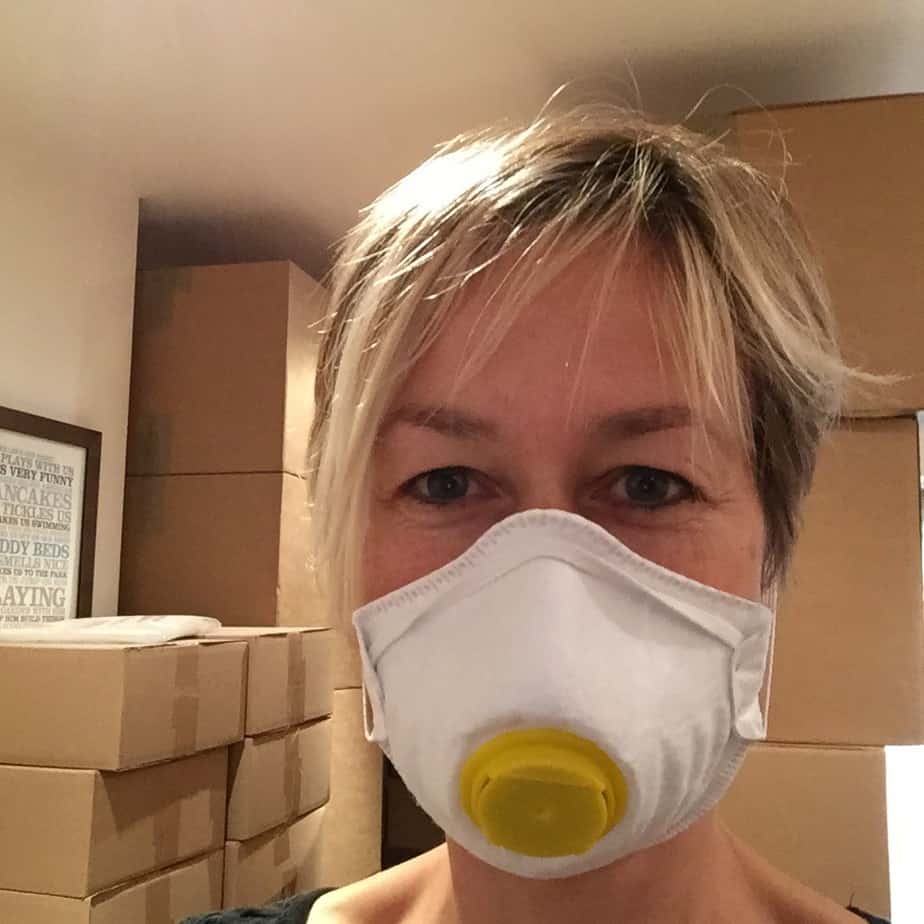 Please pop into the SHOP and have a look at the new products, including a fantastic short set of North Pole Christmas Letters from seven different elves, Elfie's Birthday Letters and other gorgeous Christmassy items!
Elfie's Christmas Letters 2015 – 'The Christmas Play'
24 letters for you to deliver on Elfie's behalf, each day through advent. This year Mother Christmas has a VERY exciting surprise for all the elves and one of the delivery elves finds something, or rather someone in the snow. Do your children know what a Cinnamon Mine is, what a Magical Wind Machine does, or what happens when elves have too much sugar??
North Pole Christmas Letters 2015
A much shorter set of letters! Seven elves have each written a letter, spilling the beans on what really goes on at the North Pole. You'll find out about the reindeer, North Pole cinnamon, Father Christmas' Christmas Eve uniform, the Magical Wind Machine, the Elves' bedroom, Marty's mischievous plans and preparations for the Elves' big party on Christmas Day.
Mixed Christmas Confetti
A really gorgeous mix and the best thing is, it's all in a zip lock bag so you don't have to use it all at once OR risk it going absolutely everywhere!
International Elf Service Tags
Vintage luggage label style gift tags, which are perfect for presents from the North Pole, or writing clues on the back of for children to find their Christmas letters!
Gorgeous Hand-Stamped Natural Linen Bags
Perfect for putting treats in and popping into stockings or hanging in the Christmas Tree. A really lovely way to deliver chocolate coins!
North Pole Chunky Candy Cane Cord & North Pole Candy Cane Twine
Two absolutely beautiful cotton twines, which will make any parcel look festive. Sold by the metre.
Gift Voucher
Spend as much or as little as you like! Perfect for sending North Pole Magic to friends, godchildren, nephews or nieces!
***
Come and join us on Facebook and over on Christmas Traditions & Magic For Children. The Shop is ready for Christmas 2015, so come and have a rummage!
To receive our blog posts, please sign up at the right hand side of this page or for Product or Christmas News and promotions from the International Elf Service, please sign up at the bottom of the page.