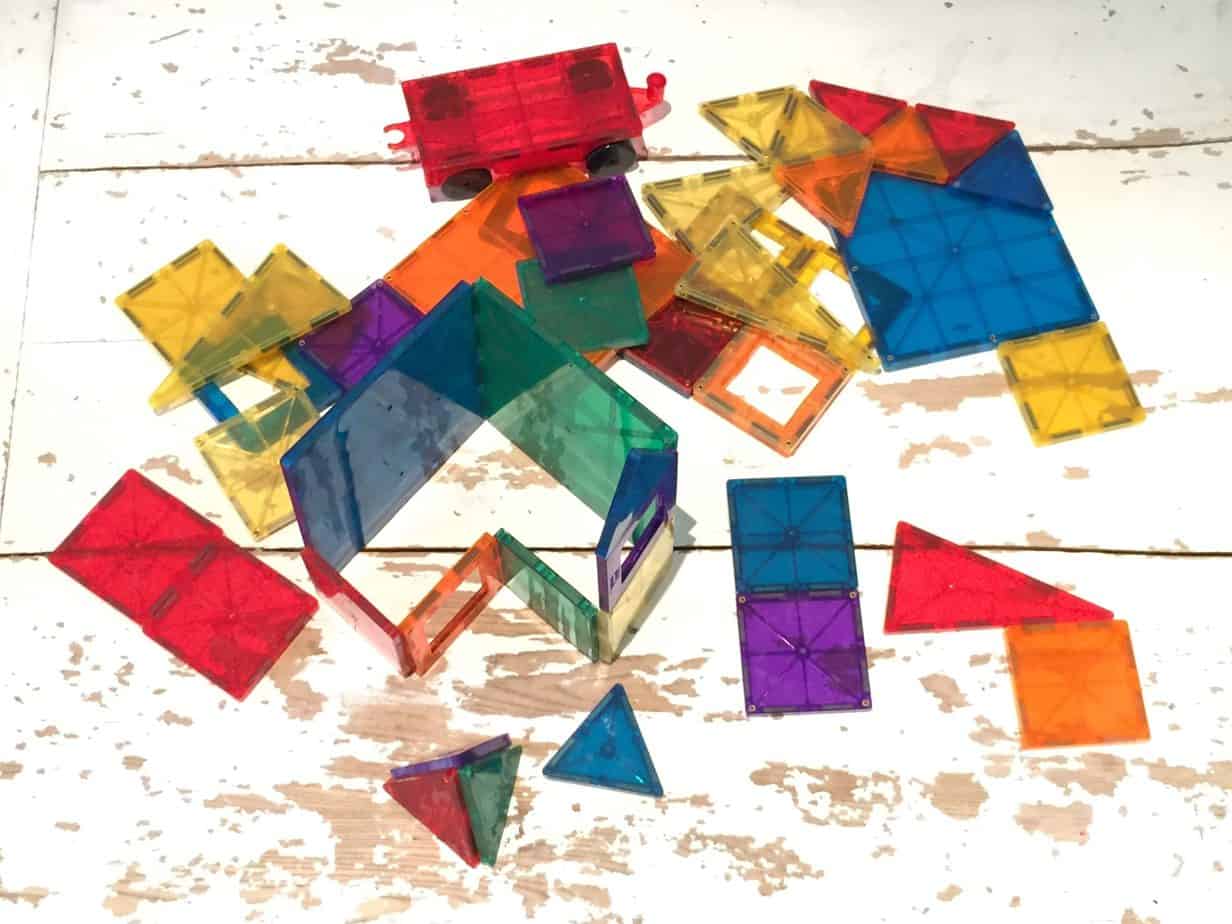 We're very big on unisex toys that span the ages and really encourage the kids to use their imaginations, and Playmags tick all our boxes! They're very similar to Magnatiles, but when I was looking, Playmags were cheaper. Everyone in our family loves them and even I, at the grand old age of 112, enjoy a session with them when no-one's looking. Visiting kids get stuck straight into them, whatever their age, and soon they're all building together while I have a cup of tea and fluff about on Facebook.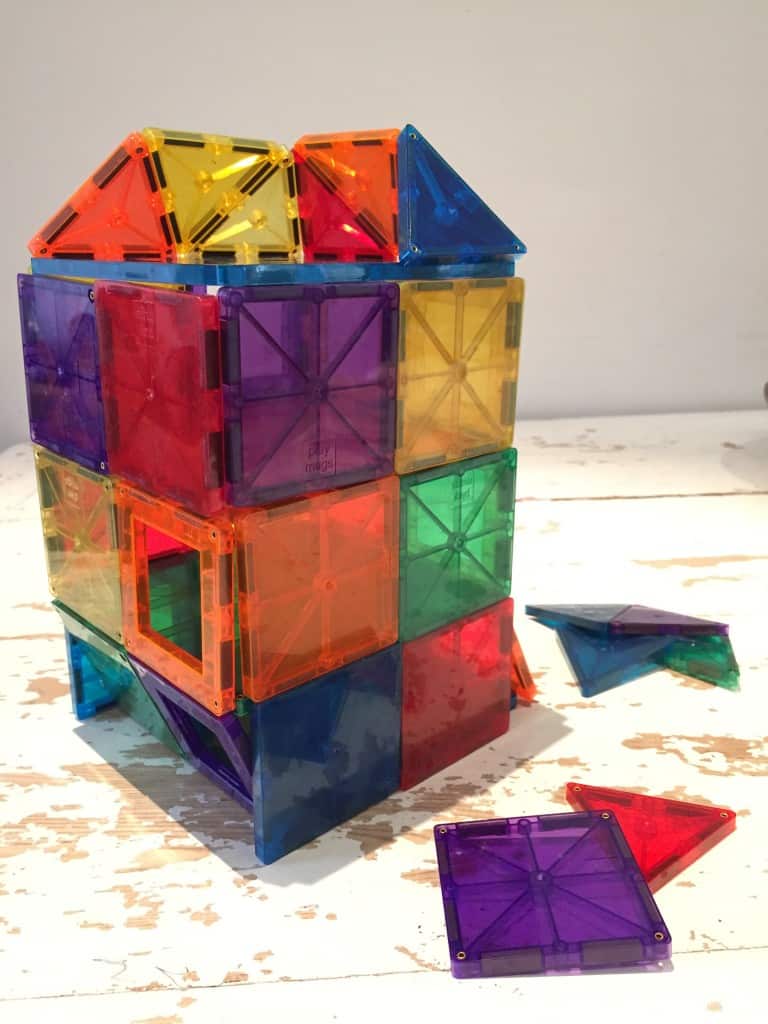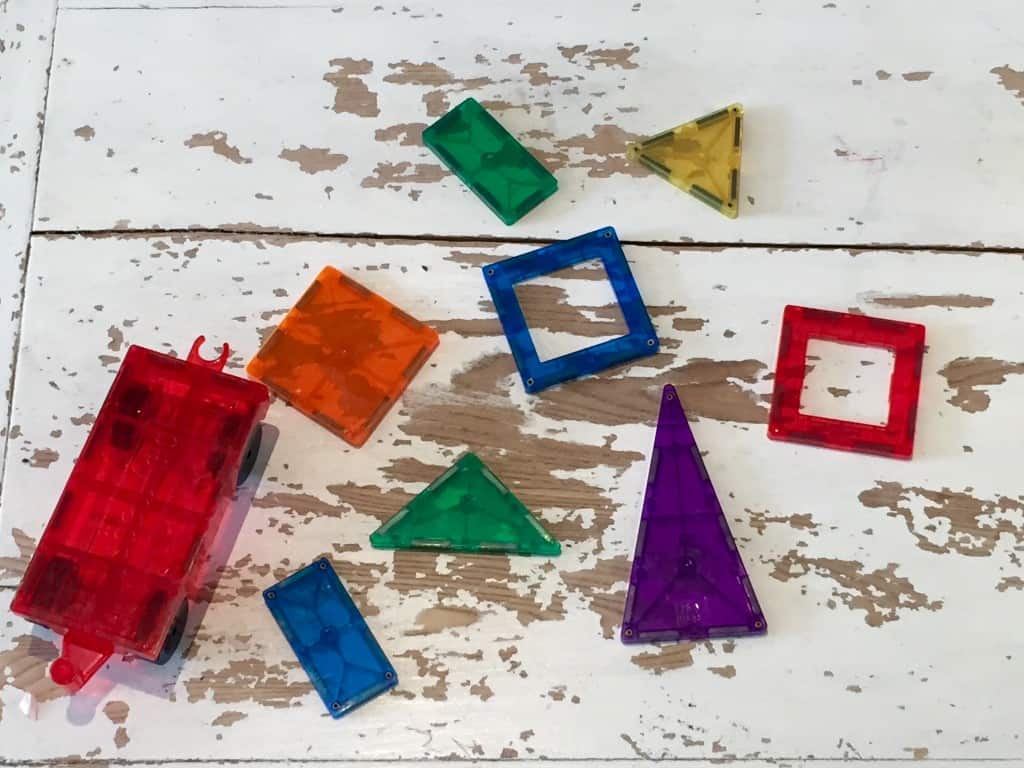 I can't recommend Playmags enough, for very little ones to very big ones. They're sturdy colourful magnetic shapes that 'stick' together to form whatever you like: 'pictures' on the floor or table…and are fantastic for teaching little ones about shapes, patterning, colours and the world of magnets. It helps them to develop their creativity, construction skills, their hand eye co-ordination and problem solving skills. They're strong and cope very well with being thrown, chewed, stood on or being shot at with nerf guns or balls!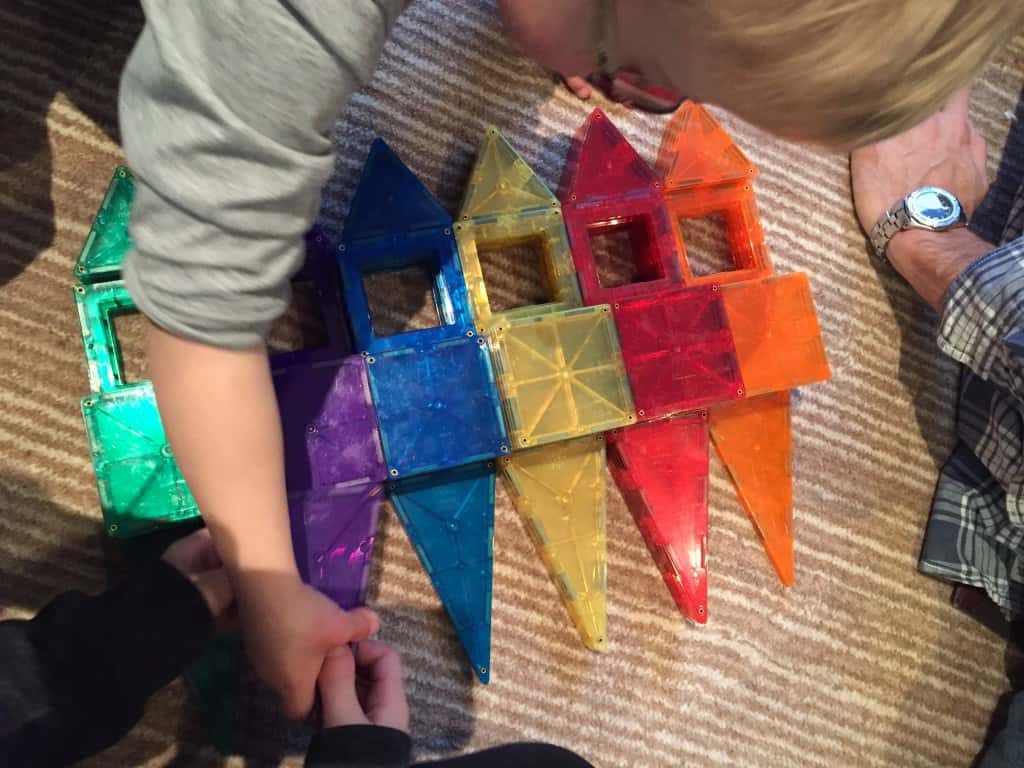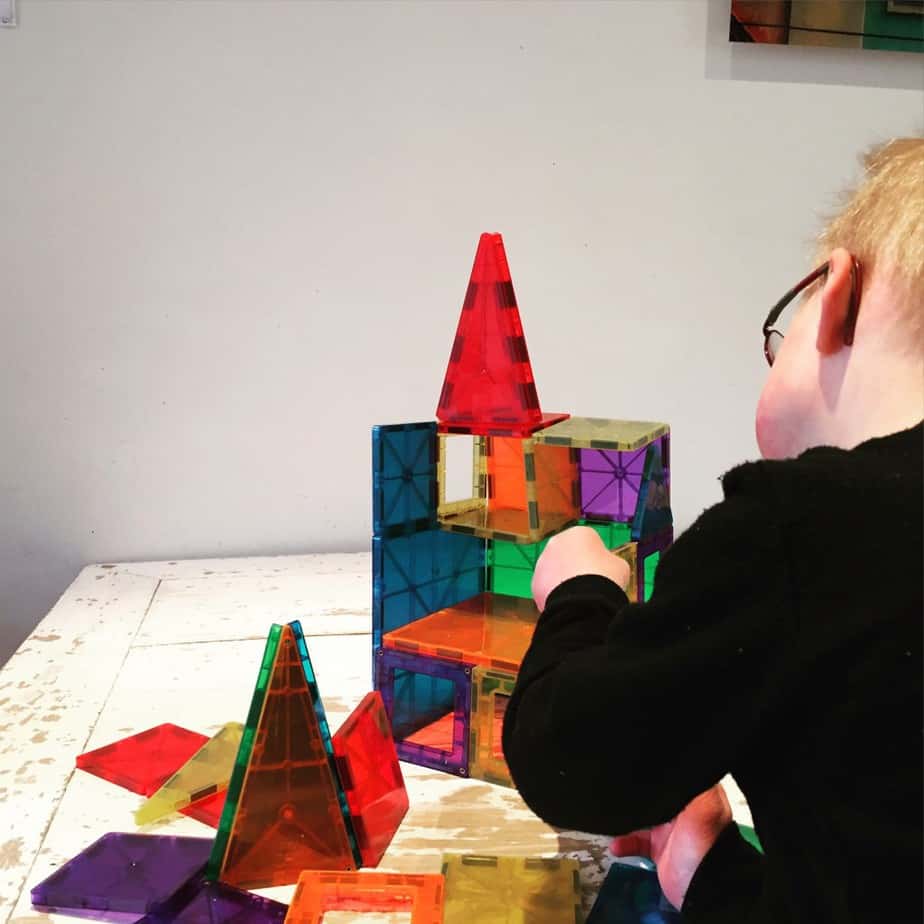 They're particularly good for 3D constructions (houses, rockets, fortresses, farms, adding to your train sets, marble runs…)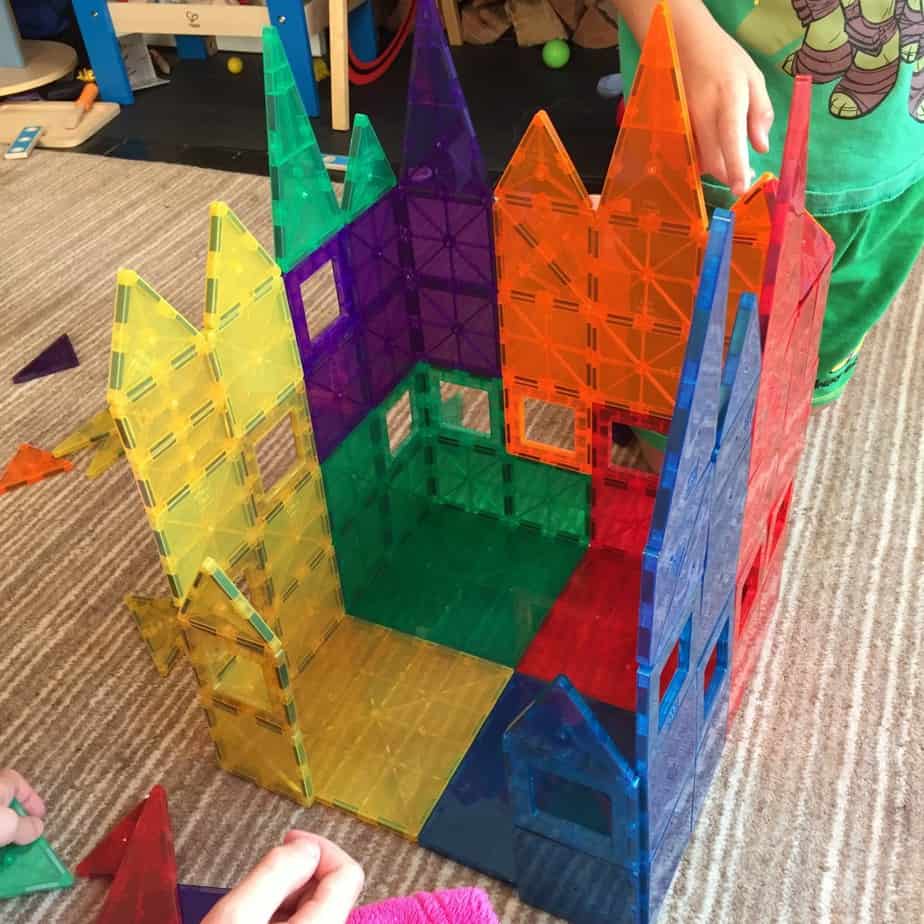 Our kids use Playmags with other things, such as nerf guns, marbles, toy figures, soft toys, remote controlled spiders and anything else they can lay their hands on, which makes them so versatile.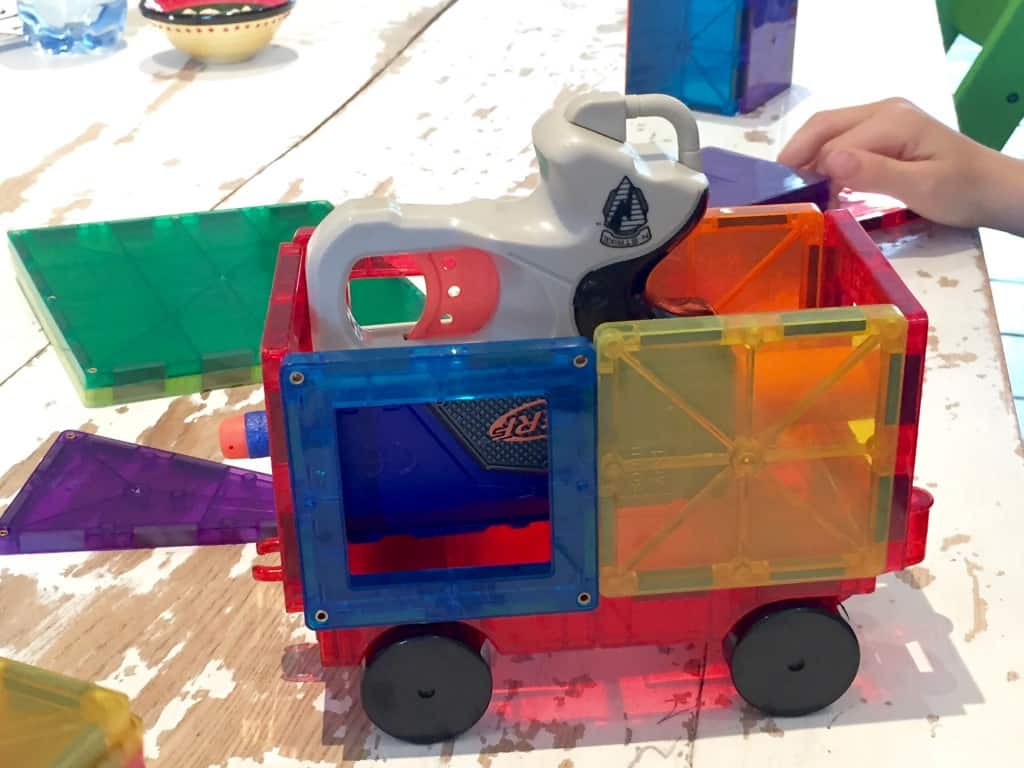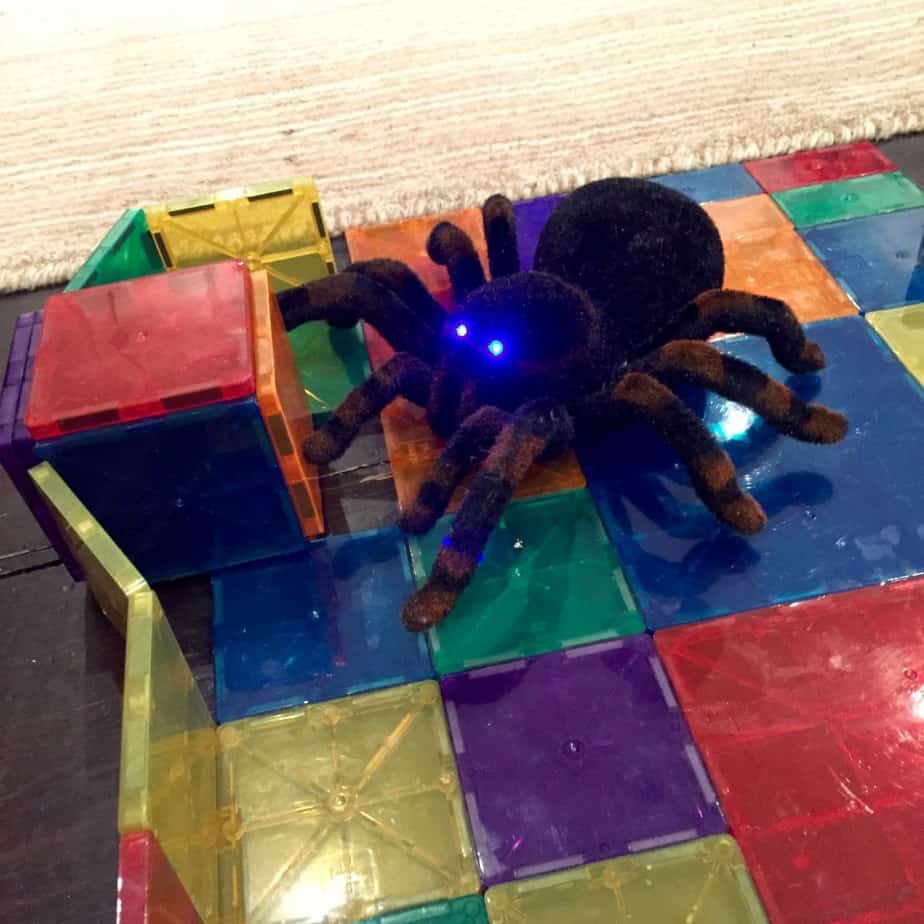 Sometimes the kids can't actually get at the Playmags….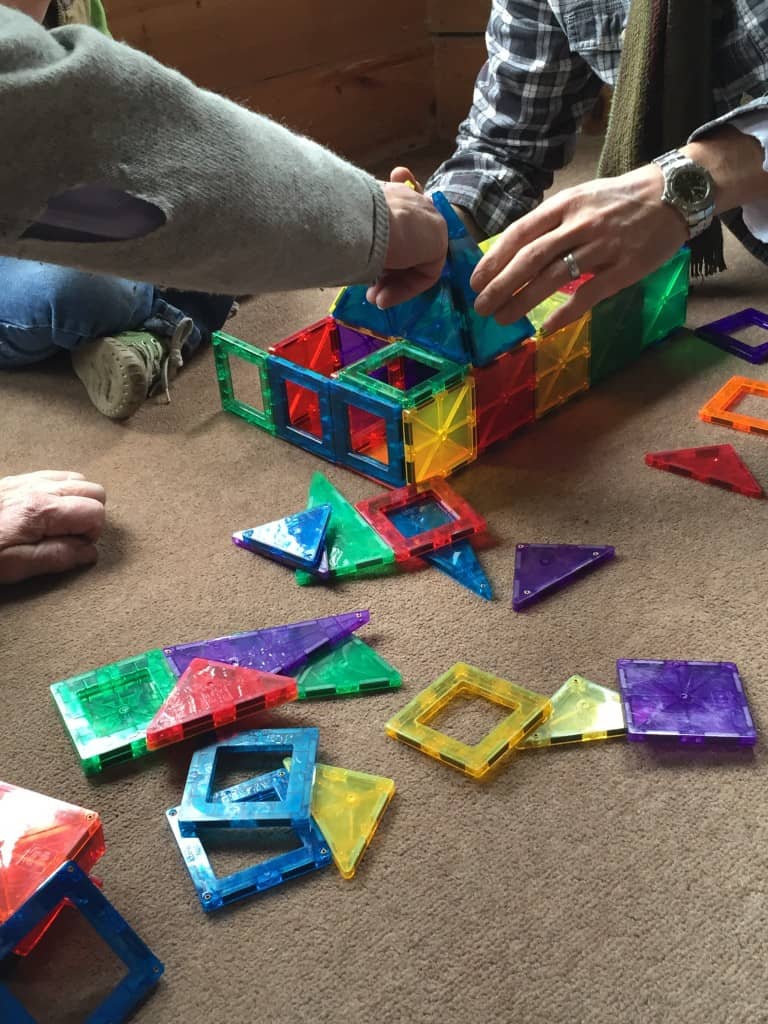 Playmags in action…

And you can make marble runs…

Building with Playmags is such a lovely way to spend family time together too. I'm certain these would be perfectly good if you bought them secondhand, as they seem indestructible!
Another brilliant construction toy that really does leave everything up to the kids' imaginations, is Kapla. It's fantastic – do have a read of what we think about it.
***
If your child believes in Father Christmas and you want to keep the magic for as long as possible, Elfie's Christmas Letters (advent letters) and our North Pole Christmas Letters are absolutely perfect!  You can preorder these for Christmas 2016 very soon, so please pop into the shop or join the mailing list.  Elfie's Birthday Letters are available in the Shop too!
Come and join us on Facebook for non Christmassy posts until much later in the year, or find us over on Christmas Traditions & Magic For Children for all year round festive chat.
To receive our blog posts, please sign up at the right hand side of this page or for Product or Christmas News and promotions from the International Elf Service, please sign up at the bottom of the page.