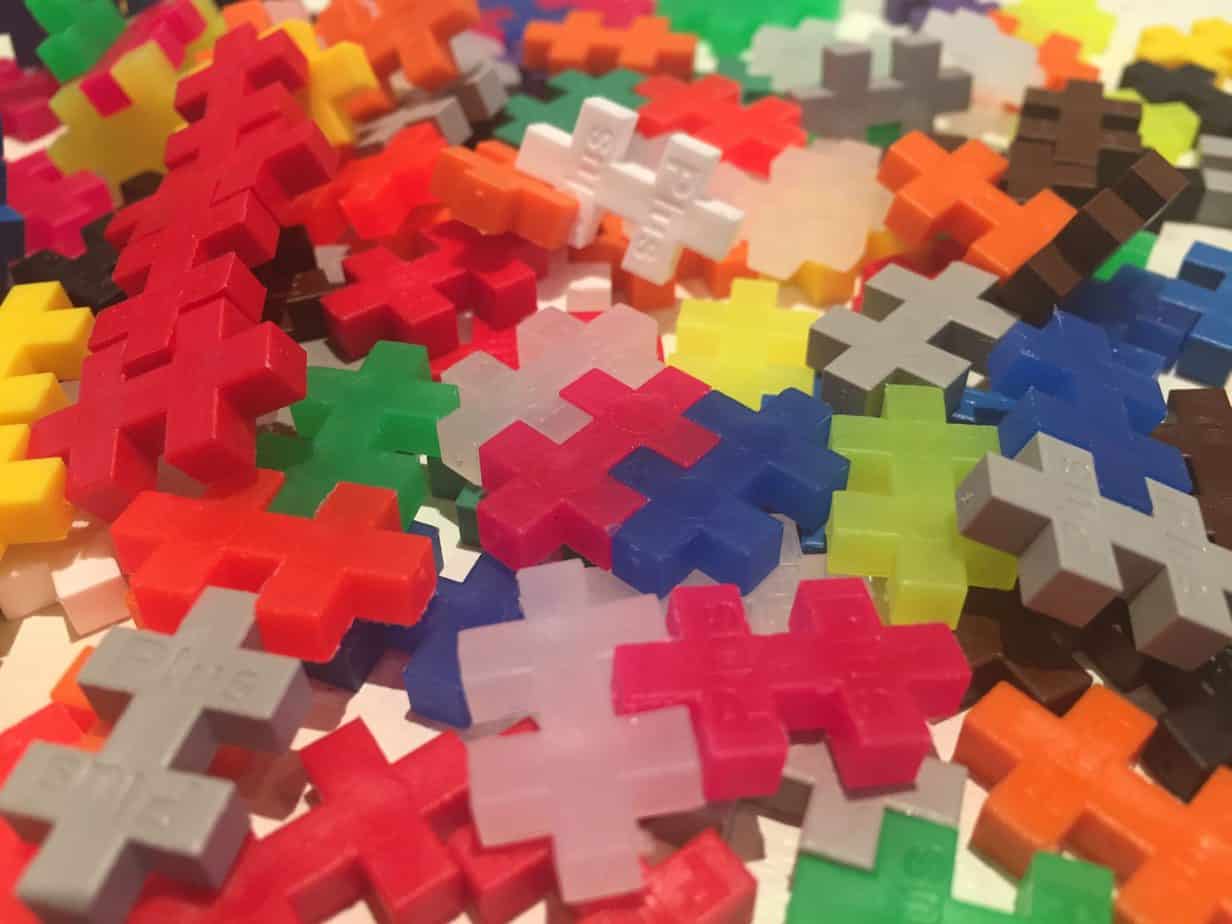 I'm always on the look out for toys and games that rely heavily on a child's imagination, and don't dictate play.  A friend gave a pack of these Plus-Plus pieces to our youngest for his birthday and I can't tell you how much we all love them.  As an Osteopath, I'm always noticing how various toys and gizmos are benefitting children in their physical development.  As a parent, I watch my three work away at these and notice they're learning all sorts:
Turn taking, sharing, colour matching, counting, project management, design, physics, fine motor skills, speed work, self-correction, discussion skills… all skills we recognise as so valuable, well on into the adult world.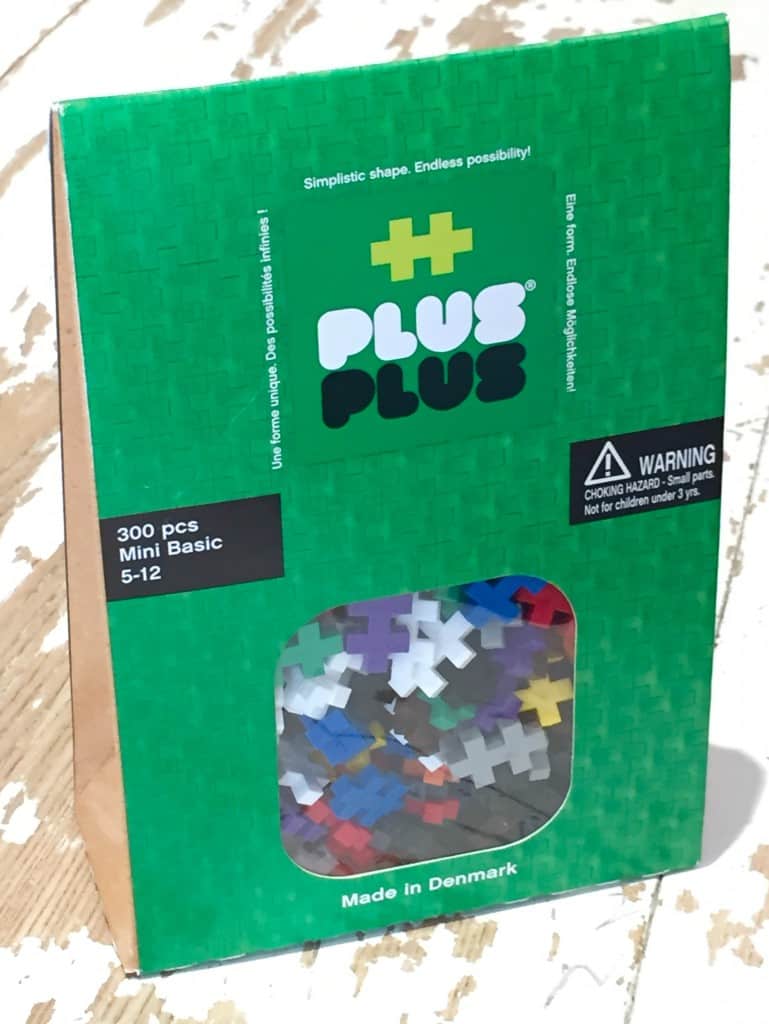 These Plus-Plus pieces are fantastic for not only creative imaginative play, but also for honing those all important fine motor skills needed for writing, dealing with zips and buttons, and other daily self-care tasks.  They slot together so easily and there's no 'wrong' about them. I really can't recommend them enough.
We've also found these amazingly useful to take out and about – the kids love constructing mini 'whatevers' while they're waiting at hospital appointments, or for pizzas to arrive.  In fact we love them so much, I've just bought another 300 pieces add on in the hopes there will be less fighting.
Our three children are 9, 8 and 5.  Our 5 year old has Down's Syndrome and he can manage these really well.
Each piece is 2 x 1.25cm, suitable from 3 years upwards (because of the choky thing I imagine) and come in various colours.
Rounding up, the cost of a set is (and all sets are compatible with each other)…
600 pieces = £20
300 pieces = £12
100 pieces = £5
The pieces can slot together to form both 2D or 3D images – in both straight lines, or to form curves….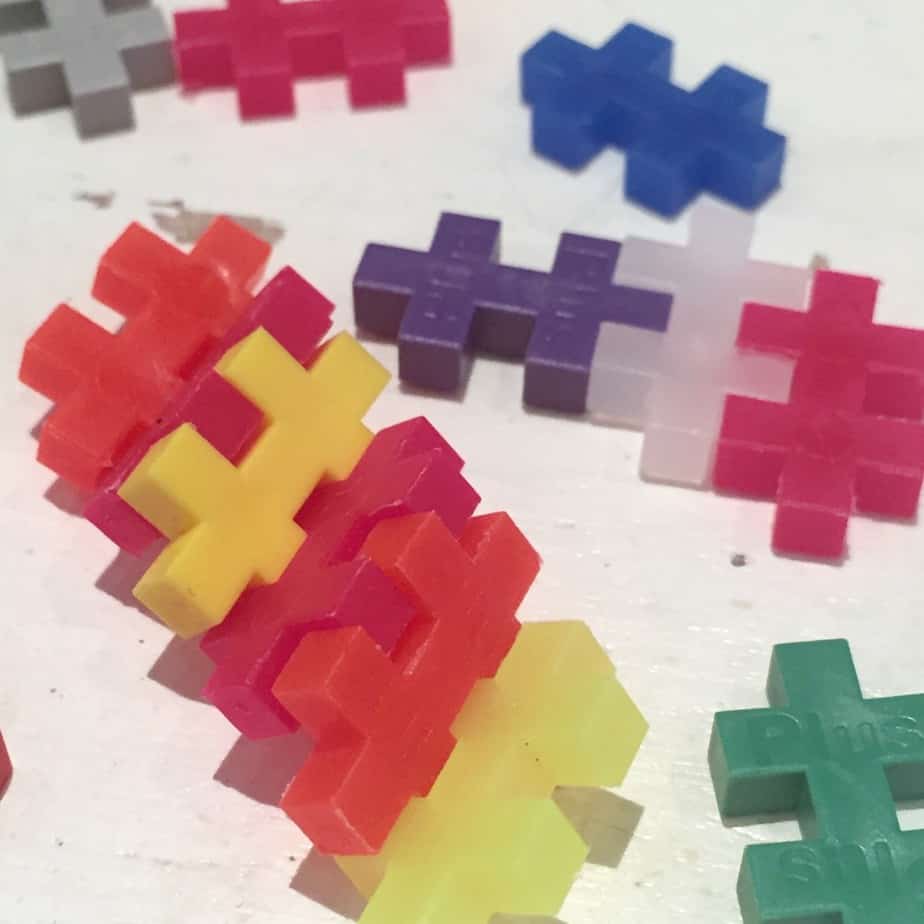 A Penguin…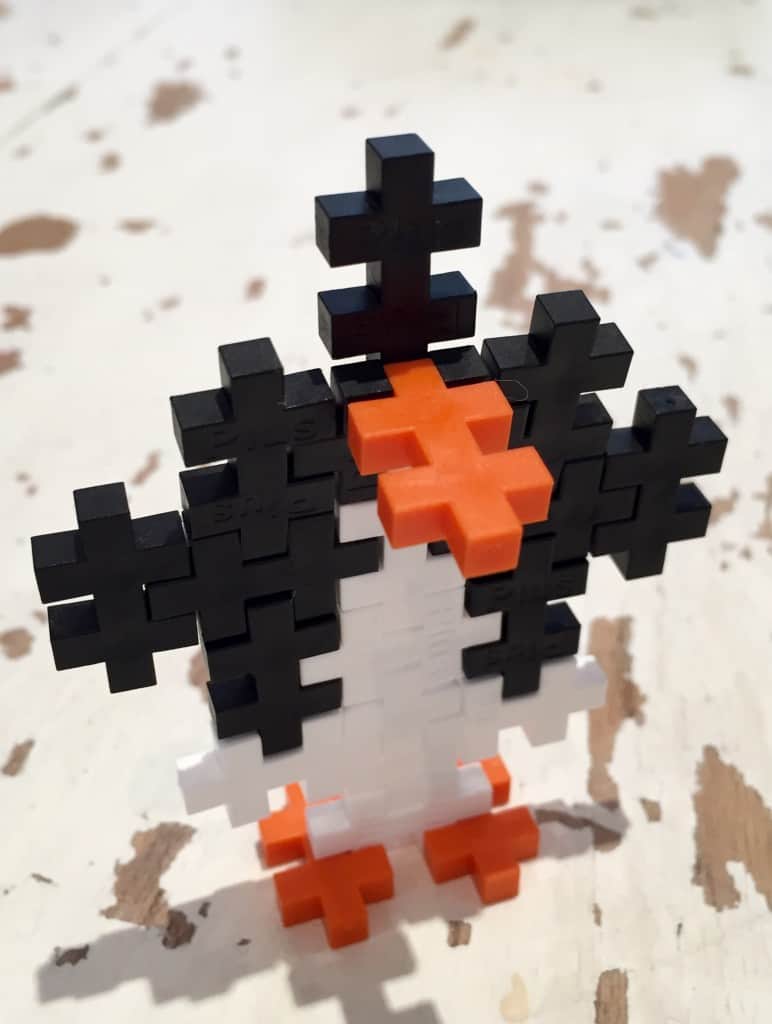 A cube (containing a marble)…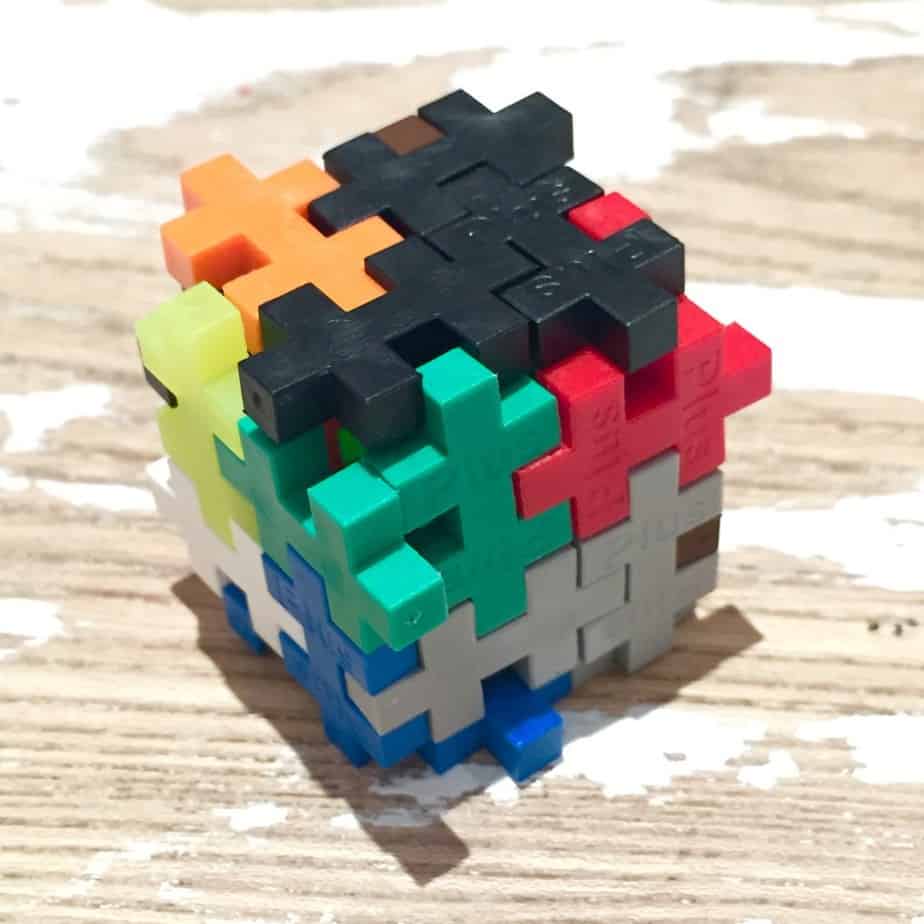 …a 'lady'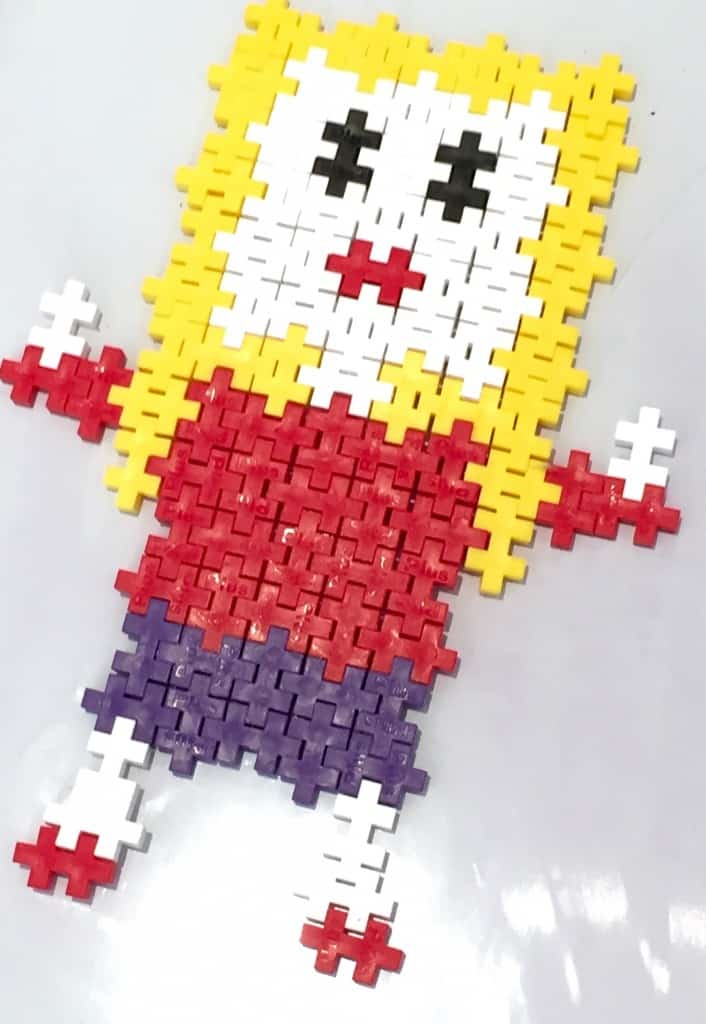 A marble run…it takes under 1 second for the marble to do the run.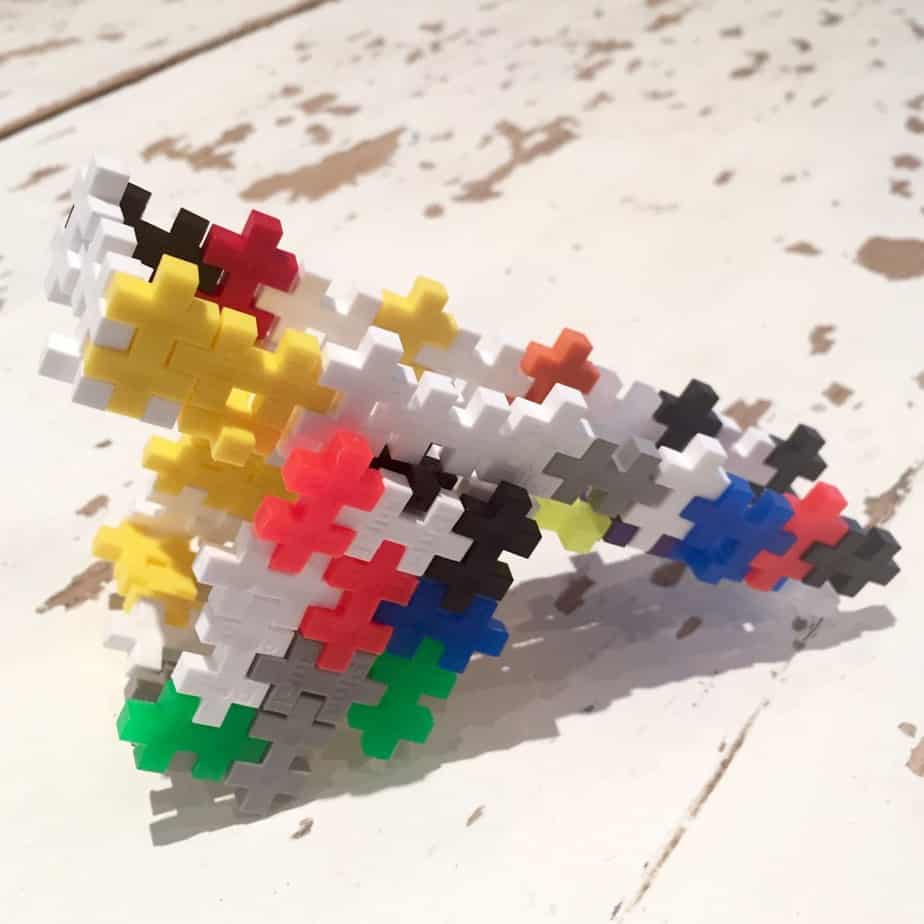 The 'new' pack resulted in fighting over who needed what colours…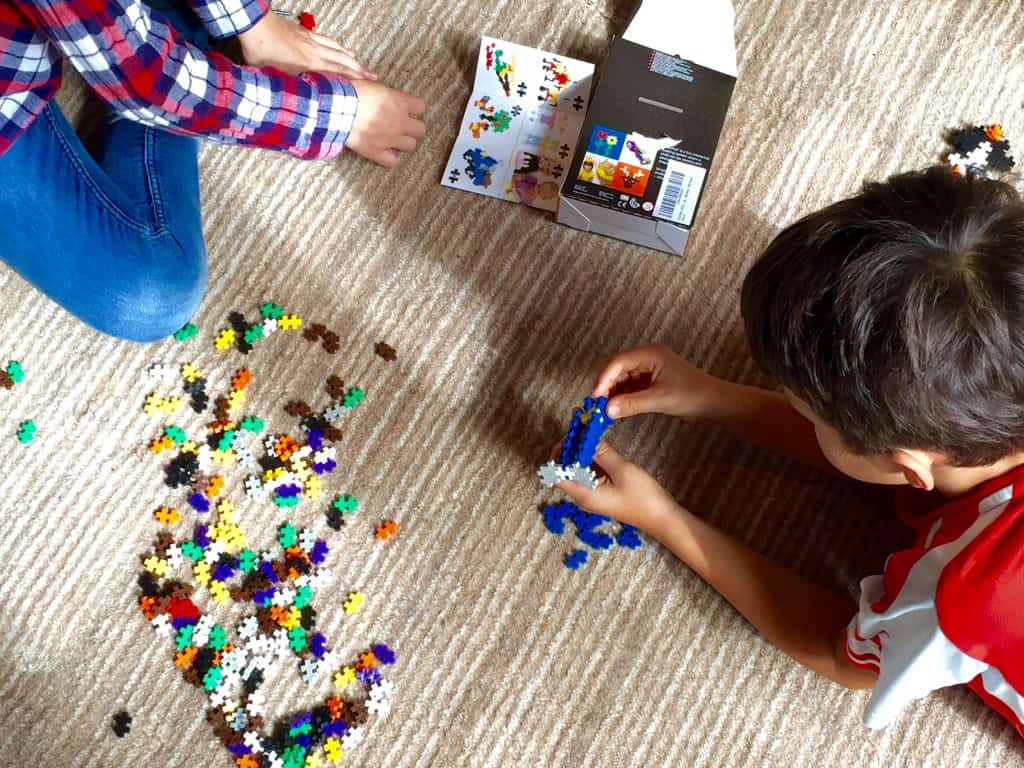 Perfect for lego lovers and perfect for splitting up into the large Hand-Stamped Natural Linen Gift Bags and popping into their Christmas stockings too of course.
***
If your child believes in Father Christmas and you want to keep the magic alive, Elfie's Christmas Letters (Advent letters), the North Pole Christmas Letters or our Candy Cane Christmas Letters are absolutely perfect!  You can order these for Christmas 2016 now, so please pop into the shop or join the mailing list.  Elfie's Birthday Letters and Elfie's Tooth Fairy Letter are available in the Shop too!
Come and join us on Facebook for non Christmassy posts until much later in the year, or find us over on Christmas Traditions & Magic For Children for all year round festive chat.
To receive our blog posts, please sign up at the right hand side of this page or for Product or Christmas News and promotions from the International Elf Service, please sign up at the bottom of the page.
Love
Elfie x