Ultimate 22 Fairy Letters Bundle
All the Personalised Fairy Letters you'll need, including TWO Birthday Fairy Letters. A truly magical & enchanting letter bundle.
£54.50
Free UK P&P
In stock (can be backordered)
Full Product Info
Your One Stop Shop ultimate bundle of Fairy Letters. This whopper Fairy Letter Bundle includes 22 personalised letters, (including 2 birthday letters)! Save over £54 with this truly magical and enchanting personalised Fairy letter bundle.
*the 'no-tooth' version of our One Stop Shop Tooth Fairy Bundle.
You'll always be prepared for a Fairy visit ... just don't forget to take one or two letters on holiday with you if you think the Fairies would like to visit you there too! This bundle is worth £108.90!)
The Fairy letters can be personalised for more than one child.
The Fairy Birthday letters can be personalised to one child, or children who share the same birthday.
Add your child(ren)'s name(s) and then either an address, an area or your surname to complete the following sentence at the bottom of each letter:
From the On-Duty Fairy for .... 
e.g. From the On-Duty Fairy for London
Included in this whopper bundle ... 22 Fairy Letters (including 2 Birthday Fairy Letters) designed to support children's emotional health & development (each with a Dew Drop Magnifying Lens and a length of Golden Sparkle Twine):

Worry Blaster
Discover how these Fairies get rid of their worries, and convert them into a Ninja Fairy!
Bad Dream Chaser
These Fairies have a brilliant way to get rid of bad dreams ... if any manage to escape the Dream Chaser that is!
Unkindness & Being Sorry
A rather grumpy Tooth Fairy who's been rather unkind, tries to undo some of his unkindness by using a bit of Time Travel!
Speaking Calmly When Cross
A Woodsman Fairy decides to stop shouting and throwing horrid Magic Tree Slime at everyone when he's cross. With a great result!
Secrets & Trust
Let the Fairies tell your child about the 'Secrets & Trust' exam all young Fairies need to take. When it's ok to keep a secret, and when it's important to tell a grown-up.
Fairness
With a visit to the Mystery Garden, this Fairy realises that although things do seem unfair sometimes, we all have a turn at being lucky!
Standing Up For Yourself
One Fairy, by learning to stand up for herself more, means she's well on her way to earning an extra go on the Wishing Chair!
Special Needs Become Heroes
Three Fairies with special needs become heroes when they save a Woodsman Fairy from being dissolved by Tree Slime!
Kindness
A Magical Potion Fairy comes to the rescue when these Fairies get very cold in the Mystery Garden!
Trying New Things
Let the Fairies tell your child why it's always good to try something new in this magical personalised Fairy letter.
Helping Others
Full of news about having to help the new Fairy who's moving in with her luggage ... and she has a Dragon!
Feeling Shy
These Fairies give your child a brilliant fail-safe tip on what to do if ever they're feeling shy or awkward.
Comparing Yourself To Others
A special tooth is needed for an upset Dragon Keeper, who thinks everyone else is better than him.
When You're Feeling Cross
A tip on how to help any crossness go away, and a Fairy on a hummingbird apologises to a Dragon Keeper!
Honesty & Owning Up
This Fairy loses something magical, and very important. After many sleepless nights, she finally decided to be honest and own up - and no-one is cross!
Be Yourself
This Fairy tells your child about a Dragon Keeper who feels a bit worthless. Unsurprisingly, his friends have a very different view of him!
Fear of Failure
This Fairy tells us how she fought through her fear of riding a dragon, and found she loved it! She didn't fall off ... or even catch fire.
Don't Give Up
This Fairy worked really hard to make a Magical Potion, without giving up and when it was proving to be very difficult indeed ... it's all about the effort!
Trying Your Best
Only very few Fairies manage to collect Magical Tree Slime safely. It's not about succeeding, it's all about trying your best!
Mistakes Can Be A Good Thing
This Fairy makes a mistake when they redesign their Tree House, but mistakes really can be a good thing ... it ends up even better!
Birthday Letter - The Rainbow Wish
A totally enchanting Fairy Birthday Wish. And your child learns what Fairies do on their birthday too! This particular Fairy had the most incredible golden sparkle cake and made a wish to walk along a rainbow for her birthday last year ...
Birthday Letter - The Pet Dragon
What do Fairies do on their birthday?! This Fairy had a bubblegum cake for his birthday. With Wizard Fireflies and jetpacks, he finally got to make his wish for a pet dragon ... did it come true?
Deliver your Fairy letters however is most magical for your child – through your Fairy door, on the door mat, popped into your child's shoe … the possibilities are endless!
These unique Fairy letters are perfect for both boys & girls. They're written on 100% recycled paper with gold and silver leaf in, and to add to all the fun, each letter comes with the most gorgeous Dew Drop Magnifying Lens to magnify your Fairy's writing.
Hear about dragons, Mystery Gardens, Magical Potion Fairies, Secret Underground Passageways, Magical Tree Bark, Time Travel … and other things your child will be delighted to discover!
How it Works
Your letters will arrived in a well disguised package, all packed in hand-stamped brown paper bags to make them easy to squirrel away when little eyes aren't looking.
Deliver your Fairy letters whenever you feel the sparkle of Fairy magic will brighten the day.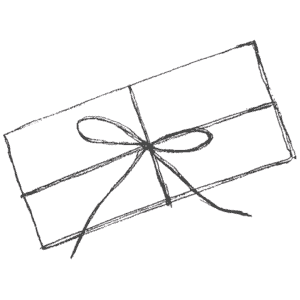 Simply fold each letter in half and half again, tie it up parcel-style using the length of golden sparkle twine, tuck in a Dew Drop magnifying lens ... or roll the letter into a scroll.
Deliver the letter under a pillow, by a Fairy Door, next to a toothbrush, by a bed ... who knows where the next magical Fairy delivery will appear??
Good To Know
Deliver each letter wherever is most magical for your child ... tucked under their pillow, outside a Fairy Door, next to their bed ... * See our Fairy & Tooth Fairy Letter Guide
Worth £88.50!

'Very Helpful' Fairy letters, perfect for girls and boys.
Designed to encourage children to read and promote creative thinking.
Each letter is written by the On-Duty Fairy in your area ...
Can be personalised for more than one child.
Perfect either to read together, or for older readers to read to themselves.
A6 size.
A wonderful childhood tradition.
Official International Fairy Service™ product.
100% Recycled Paper.
Each Fairy Letter comes with a beautiful twist of golden sparkle twine, and a Dew Drop magnifying lens!
Product Materials
We really care about our beautiful environment, so we use the most exquisite 100% Recycled Paper for all our magical papery things.
The paper we use for our Fairy and Tooth Fairy Letters, has the most beautiful gold and silver leaf in it. Truly magical.
Then we add:
A twist of 100% Soft Cotton Golden Sparkle Twine
A Dew Drop Magnifying Lens
Reviews
Leave a Review!