Spicy Nuts! Perfect For Christmas
December 06, 2016
|
|
BY Elfie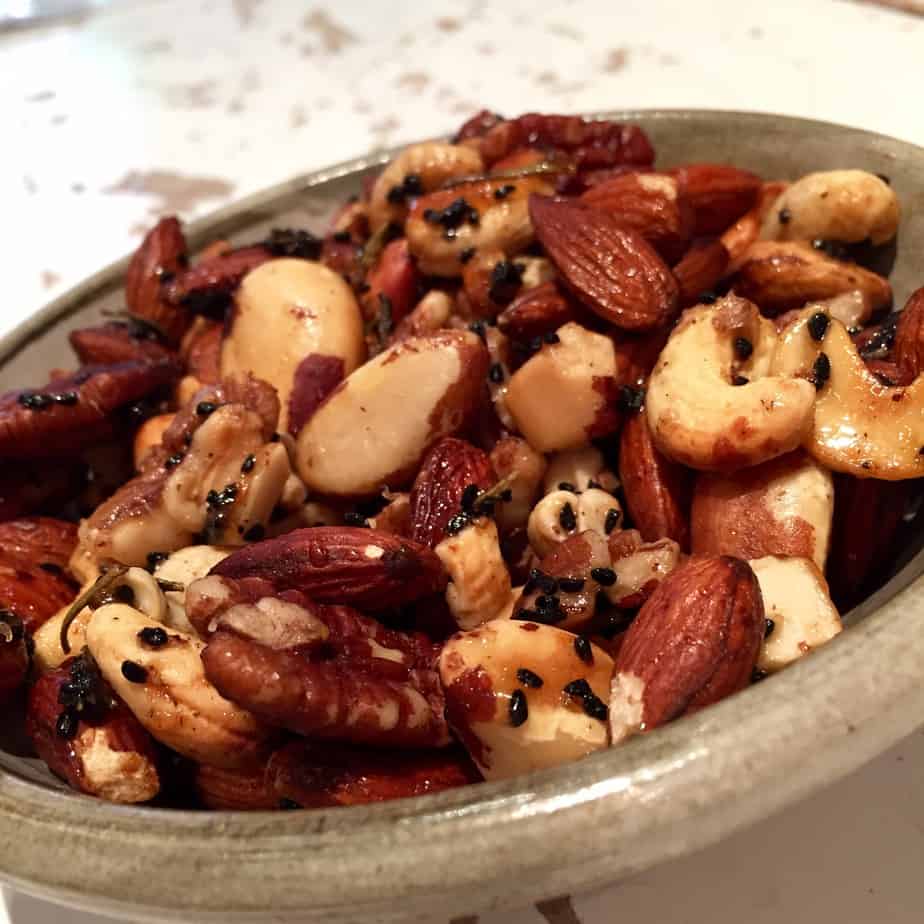 One of our absolute 'must haves' at Christmas time, are bowls of these deliciously fragrant and nutritious homemade spicy nuts. To tell you the truth, they're good at any time of year. Just look at the honey glistening on these, all ready to go into the oven. I got the recipe from a lovely neighbour who foolishly parked a bowl of these in front of me while we were chatting one day.  I think it might be a Nigella recipe but I'm not 100% sure.  Either way, your Christmas really won't be complete without them.  They're so easy to make en masse for family and friends to nibble on when they come to visit you over the Christmas holidays. Very helpful when you haven't quite got yourself together in the kitchen because you were too busy chatting.  Careful though, they'll totally ruin your appetite.
What You Need:
Preheat oven to 180 degrees
100g Cashew Nuts
100g Macademia Nuts
120g Pecan Nuts
60g Whole Almonds (skin on)
(or the equivalent weight of whichever nuts you prefer)
80 Pumpkin Seeds
1tbsp Sunflower Seeds
2 tbsp Nigella Seeds (Black Onion Seeds)
3 Tbsp Sunflower Oil
2 Tbsp Runny Honey
1 tsp salt
2 sprigs Rosemary
2 tsp Coarsely Ground Pepper
2 tsp Cayenne
What You Do:
Scatter all the ingredients (except the cayenne & the pepper) into a roasting tray and mix.
Toast lightly in the oven until brown for approximately 10 minutes
Leave to cool in the tin, stirring occasionally.
Remove rosemary leaves, add cayenne and black pepper to taste.
Stir thoroughly.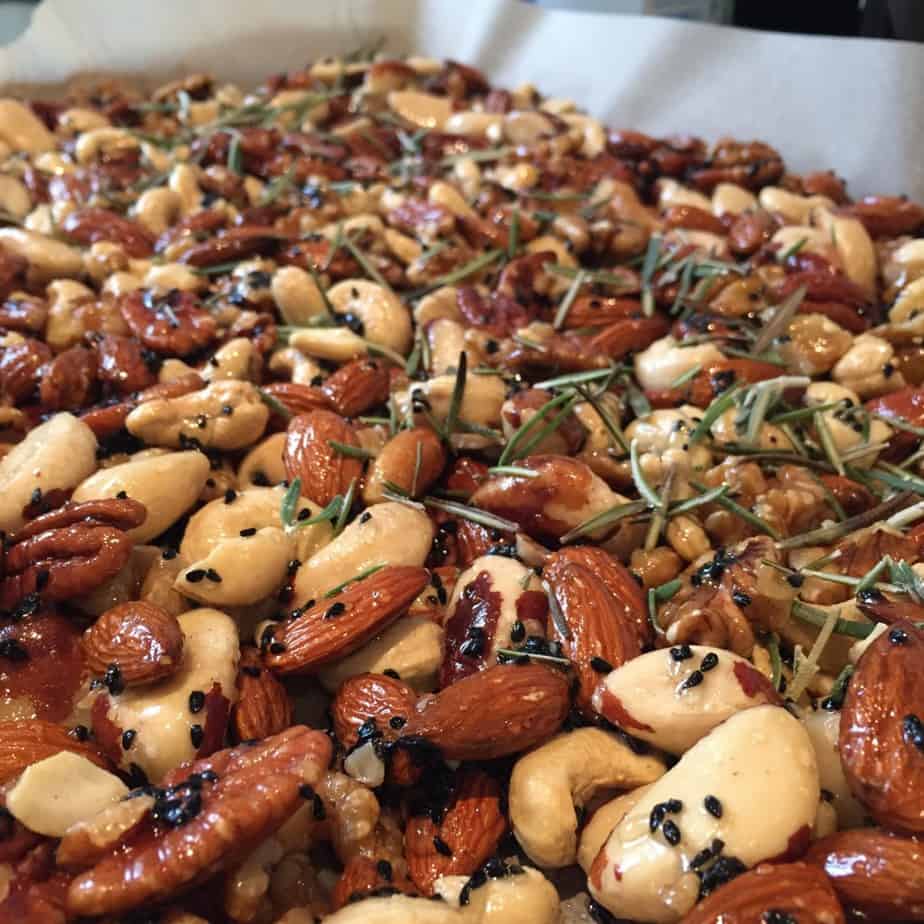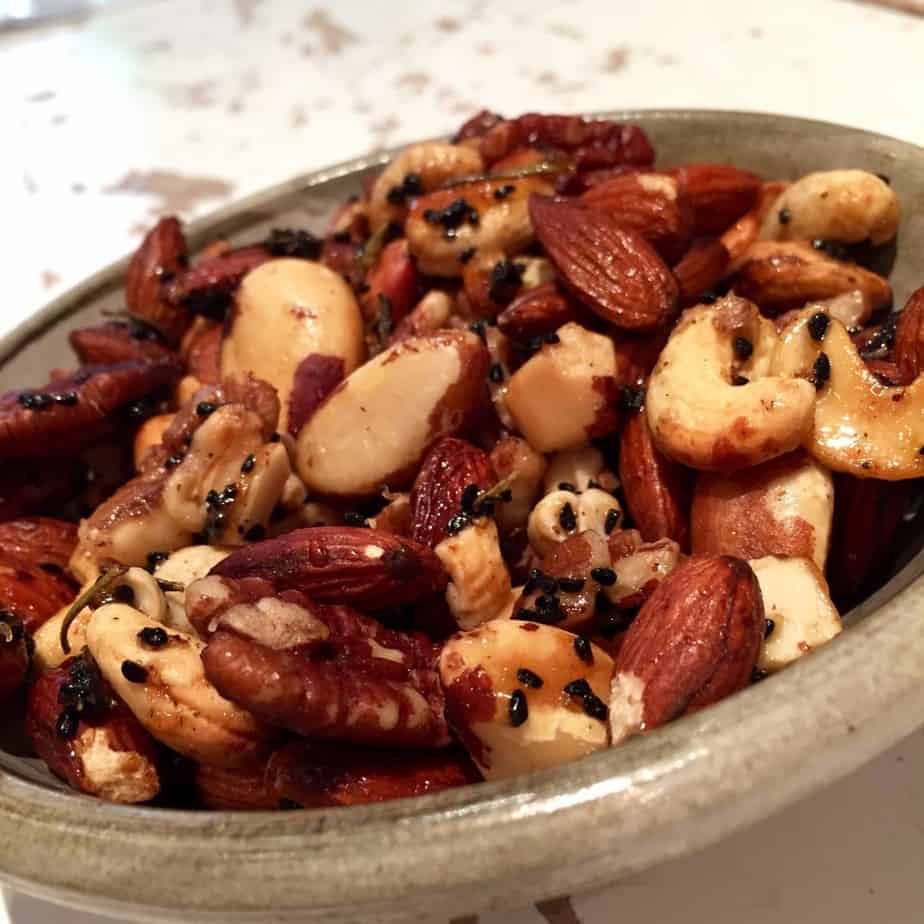 TheseBomb Proof Meringues and Gluten Free Berry Muffins are also good for Christmas and family gatherings too of course.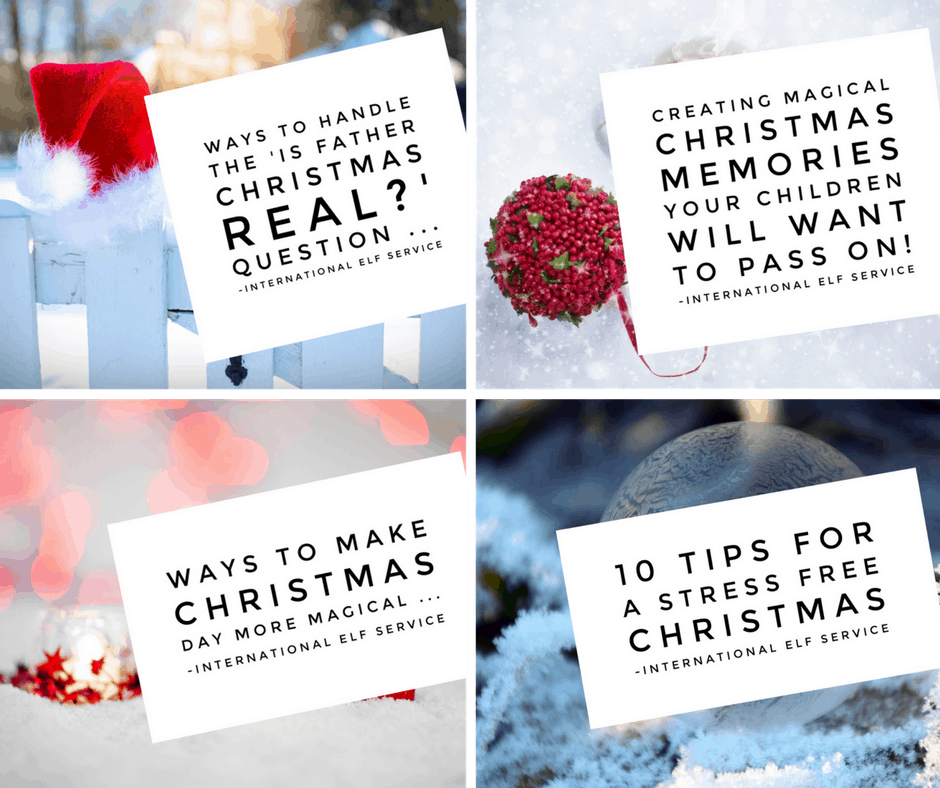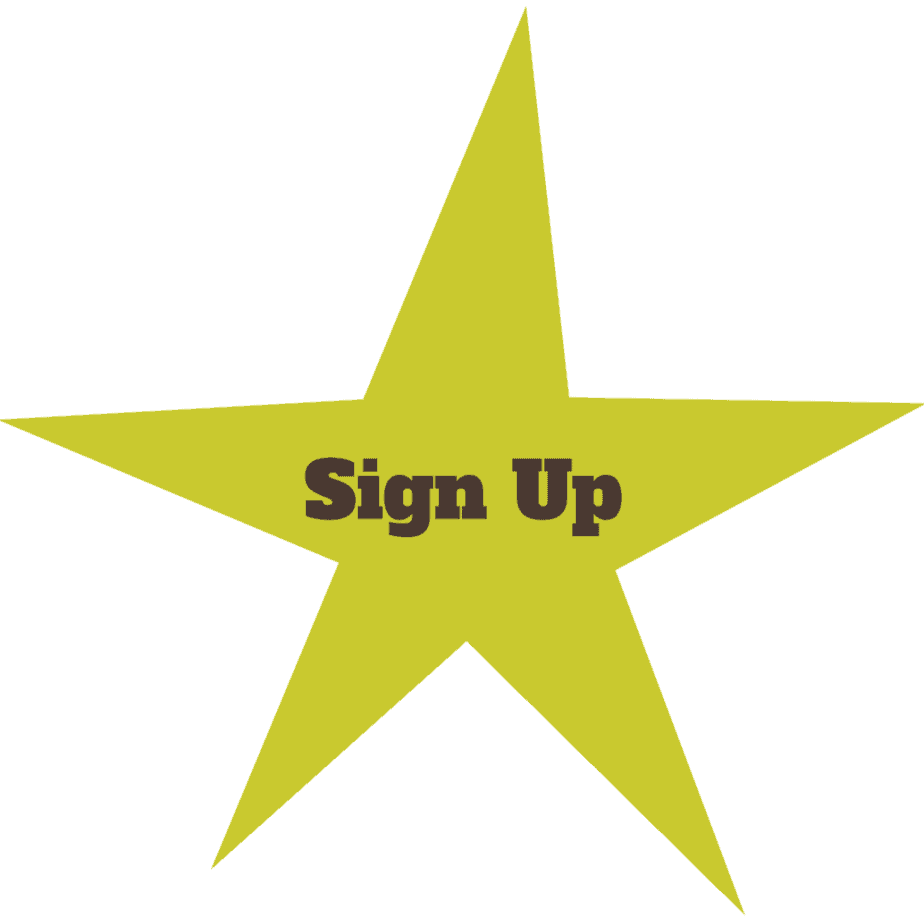 "The best Christmas idea ever." – Charlie Condou (Actor)
If your child believes in Father Christmas and you want to keep the magic for as long as possible, There are DIFFERENT and NEW! Christmas Letters each year!  You can preorder these for Christmas 2017 with discount code gingerbread2017.

Fairy letters from a world of dragons (who set fire to your lunch by mistake), Mystery Gardens (with changing adventures inside), Magical Potion Fairies, Secret Underground Passageways, Magical Tree Bark, Time Travel … and more.
***
Dummy Fairy Letters are available too!
Come and join us on Facebook, or find us over on Christmas Traditions & Magic For Children for all year round festive chat.
To receive my blog posts, please sign up at the right hand side of this page or for Product or Christmas News and promotions from the International Elf Service, please sign up at the bottom of the page.
Emily x
tags