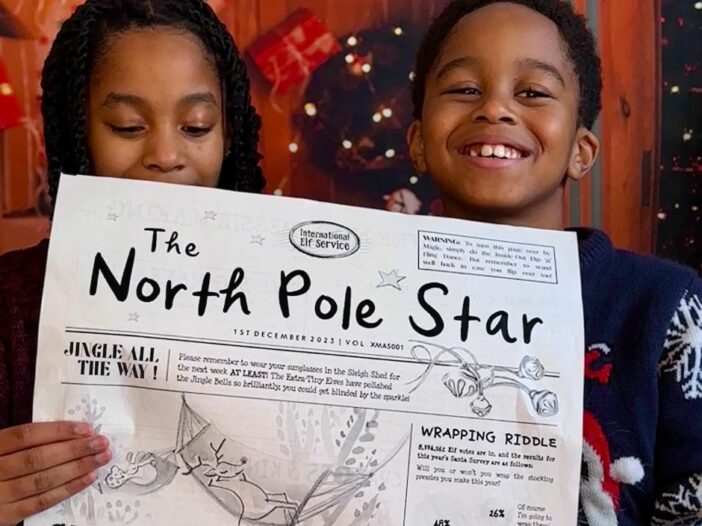 With Christmas just around the corner, it's time to find the best Christmas present ever for your children – and what better surprise than the magical gift of reading, cleverly hidden as part of an exciting family Christmas tradition? …
For many of us adults, one of the most enchanting Christmas presents is the gift of a brand new book … all the excitement of the adventure, the mystery of meeting new characters, and the anticipation of travelling into new and extraordinary worlds, all at this cosiest time of year! And it's the same for your children, too … the most fantastical way to spark their imaginations, encourage their natural love of learning, and boost their confidence. Reading is a simple pleasure that supports their personal development while also giving them essential skills for life.
Making reading easier …
But what if one of your young ones is a reluctant reader, or you have a child who prefers short stories or perhaps bitesize portions of text? Are there entertaining and interactive alternatives for children who find reading difficult or, dare we say it, boring? Of course!
Here at International Elf Service – the Official North Pole Post Office – we're on a not-at-all-top-secret Christmas mission to inspire children to read using our favourite topic of all … Childhood Magic. And what better way to get them started than with news and updates direct from the North Pole? They won't even realise they're learning! …
---
---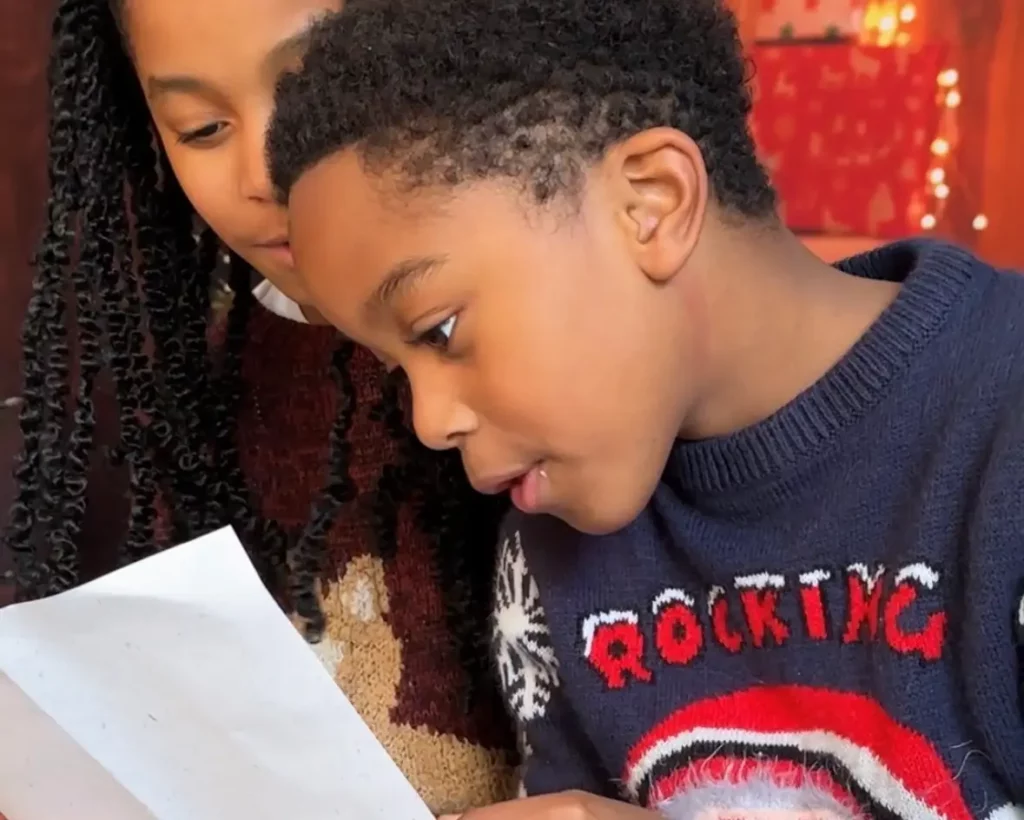 ---
It could be a personalised letter from Father Christmas (or Santa Claus) to your child, enticingly tucked into their Christmas stocking and telling them what's been happening in the North Pole Village since his last visit. Or perhaps the Christmas Elves are sharing some of the creative activities that they've been up to recently, for your younger children to read and recreate. Or it might be an official communication from the Postmaster General to older believers "on the cusp" that explains how Christmas Magic really works. Or, if you want the best ever new Christmas tradition for your whole family, you can choose a daily letter of news from the Christmas Elves that's personalised for all the children in your family … each day of Advent, an update from the North Pole mysteriously arrives hidden somewhere around the home for your children to find and which everyone in the family will want to read – the most Magical Advent Calendar ever! And because of the easy-to-read font, simple phrasing and short-story style, each letter will motivate your child to want to read more and, in doing so, will automatically get them reading better. And not only that … all the letters together form the most magical Christmas storybook that they'll want to read over and over again. Books really are a never-ending gift of magic!
Christmas Traditions – Christmas books
But that's not all! Reading is so much more than just the words on a page, and Christmas is the perfect time of year to prove it – when the nights draw in early and everyone wants to snuggle up in front of the fire wearing their cosiest socks and with an endless supply of much-needed hot chocolate! In fact, in Iceland, the fantastic Christmas tradition of gifting Christmas books to each other even has a special name – Jolabokaflod (roughly translated as Christmas book flood). Families gather together on Christmas Eve, exchange books with each other and then spend the rest of the evening reading together …
---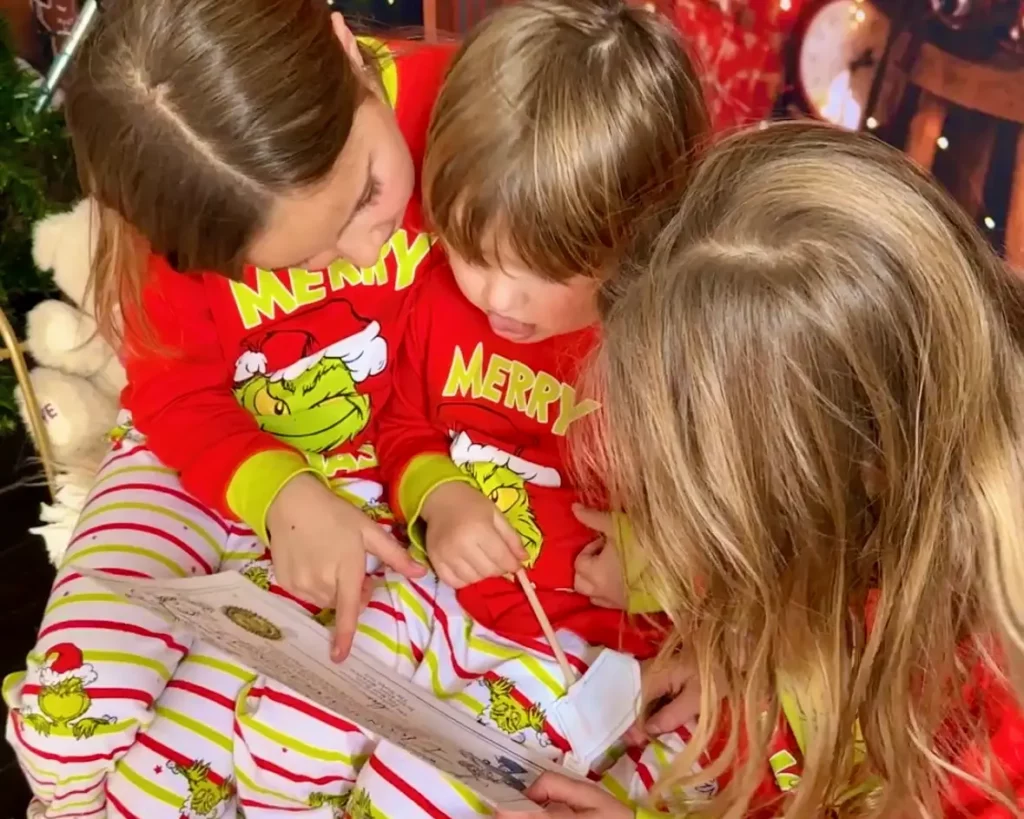 ---
---
Reading and family togetherness
There's really nothing better than reading together or sharing snippets of your favourite moments in the story. Whether you're reading a story to your child, they're reading alone at their own pace and giving you updates, or, even better, if they're reading aloud to you or their siblings … it's the perfect way to strengthen family relationships, and give your children the feeling that they're safe, nurtured and protected. So by encouraging them to read, you're not just giving them the chance to improve their literacy skills, but you're also supporting their well-being and mental health – one of the most important gifts of all.
And so, when you're thinking about that special something to put in their stockings this year, remember to include a magical story … it really is the gift that keeps on giving.
---
---
Why not follow us on Instagram and Facebook?
You may also like our other Christmas Activities