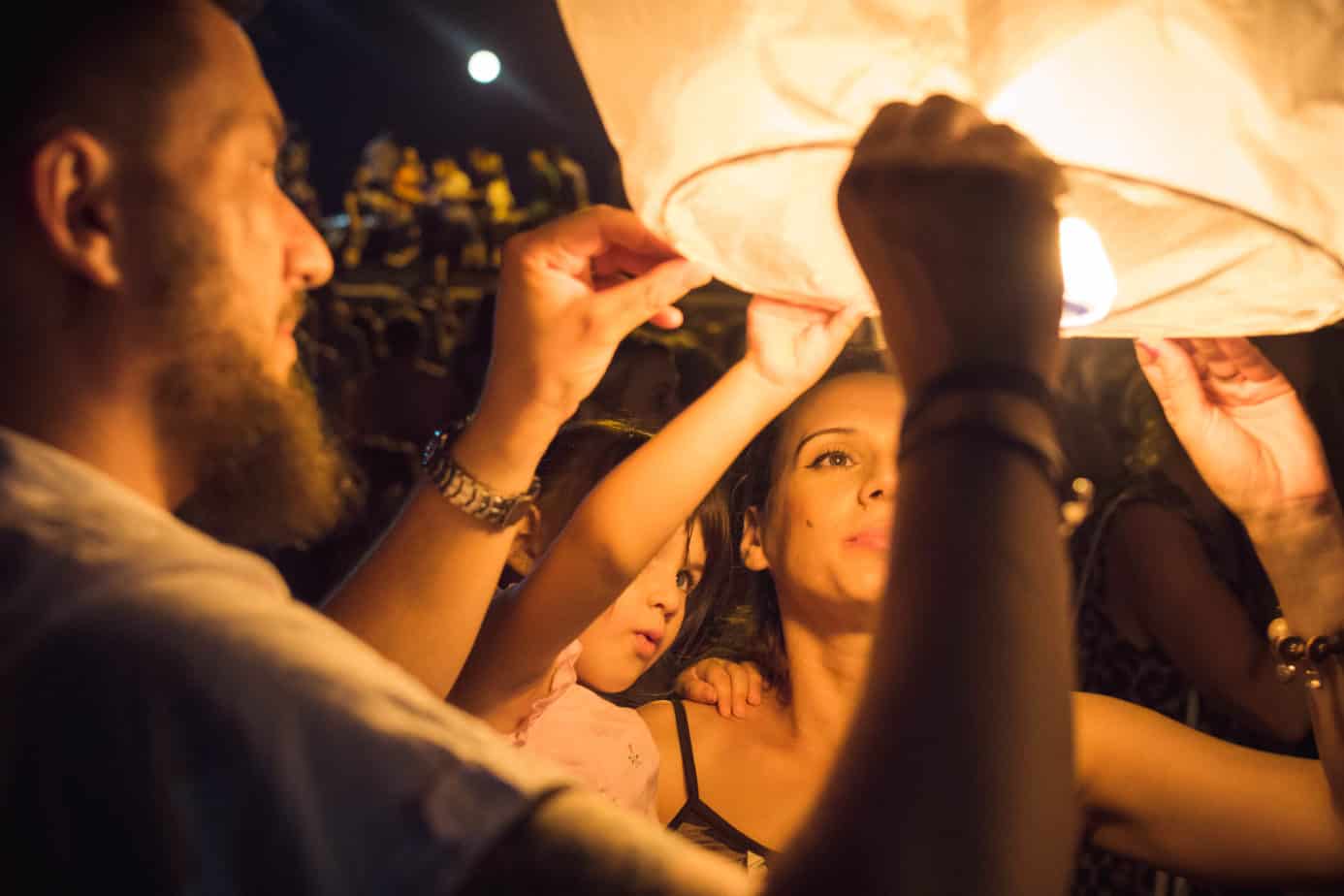 Jo Cumberpatch is co-founder of Gotrovo, an award winning, active and educational game for children.  Jo talks to us about how playing games with our children over Christmas contributes to those wonderful positive Christmas memories we treasure as adults…
It's true to say that I'm a child at heart. I love all things Christmas (except baked goods containing an excess of dried fruit!). I don't object to hearing Christmas songs for weeks on end in the shops. I still try to watch Santa Claus the Movie, my favourite film of all time, every Christmas Eve. And some small part of me still hopes that, even if I'm the one doing his job in my house, the big FC is out there somewhere, and one day will make it down our chimney pot.
The meaning of Christmas is broadening all the time, along with the number of people who celebrate it. Whether for you it's a religious festival or whether it's just a day to come together to eat and share gifts, the one thing that I think must be common to all of us celebrating Christmas all around the world, is the sense that family and friends make this day special, and that some of our most treasured moments are created here. I don't have a lot of childhood memories for some reason…my brain just doesn't seem to store them….but of those I do have, many stem from the games we'd play on Christmas Day…
We'd play Trivial Pursuits, which could go on for hours.  My mum always tried to win by sneaking 'cheeses' into her counter when she thought no one was looking. She'd go from one cheese to four suddenly, and then we'd all notice and start yelling!
Happy Families: we had a rule in our family that if you didn't say please when you asked for a card, you had to give it back. I remember my grandfather clutching his belly and howling with laughter as he'd wait for us to forget our manners, and then shriek 'you didn't say please' and get us to hand the card back! He was always a stickler for the rules, but we had so much fun hiding behind bean bags and playing the game so that no one else could see your cards.
And this makes me wonder…what can we do to ensure the Christmas memories we create for our children are lasting and happy ones?
Life nowadays is so busy. My children seem to have a never ending schedule of classes, play dates, homework and parties, and sometimes there just doesn't seem to be a moment to stop. You're either doing something or
preparing for the next thing, and there's little time to pause and appreciate the beauty and good fortune that surrounds us. Don't get me wrong…we are very happy and very fortunate, but we are not very good at taking time to reflect on that. There's always a clock ticking away, somewhere, in the background.
Christmas, however, is a time when we can come together and pause. It is a time when we can focus on activities together and just be happy in each other's company. We can play with the toys Santa has so graciously brought us (!), and enjoy them one by one. There's nothing else to do and nowhere else to be. There's so much fun to be had in lying on the carpet, with the fire on, building new Barbie mansions or hot wheels tracks. I love trying to remember the rules of the old games from our childhood, remembering what's an illegal move in draughts, or teaching my children the tactics of Othello or Guess Who. And I will never forget the squeals of laughter last year when my boys discovered Pie Face!
We have a tradition in my extended family of competing at Boggle each Christmas…my brothers-in-law somehow beat me every time, but there's no greater fun than in trying to get my own back, and in helping my children find their own words, however misspelt (or even entirely missing from the dictionary). They get to be a part of what we are doing together, and they love it.
These games bring us together. They give us a connection that isn't just parent and child. Games give us a common bond and shared time that is on a completely equal footing. I am a great believer in family time, and try to do as much of this as I can with my kids, but there is no other time like Christmas, when we aren't just fitting games in between other activities and chores. So whether it's Scrabble, Monopoly, Barbies, racing cars or even one of the more modern games involving scooping poop or wiping noses (!), get down on the carpet and play with your kids this Christmas. It really is the time when the whole agenda is about togetherness…no wonder it's the stuff my memories are made of.
***
Jo Cumberpatch is co-founder of the kids' treasure hunt game, Gotrovo, an award winning, active and educational game for children for both indoors and outdoors.  Jo and the Gotrovo team also launched a treasure hunt themed dinner set, aptly named the Gotrovo Mealtime Treasure Hunt, designed to support healthy eating and good mealtime behaviour. The experience of family time shared with their seven little children (combined!) is what has motivated Jo and her business partner in designing Gotrovo and the new Mealtime treasure hunt… and even though they love creating products that more families can enjoy, they enjoy the precious time & space Christmas brings away from work too…
You can find Jo over on Facebook, Twitter  & Instagram
***
If you want to keep the Christmas magic alive, Elfie's Christmas Letters (Advent letters), the North Pole Christmas Letters or our Candy Cane Christmas Letters are absolutely perfect!  You can order these for Christmas 2016 now, so please pop into the shop or join the mailing list.  Elfie's Birthday Letters and Elfie's Tooth Fairy Letter are available in the Shop too!
Come and join us on Facebook for non Christmassy posts until much later in the year, or find us over on Christmas Traditions & Magic For Children for all year round festive chat.
To receive our blog posts, please sign up at the right hand side of this page or for Product or Christmas News and promotions from the International Elf Service, please sign up at the bottom of the page.
Love
Elfie x