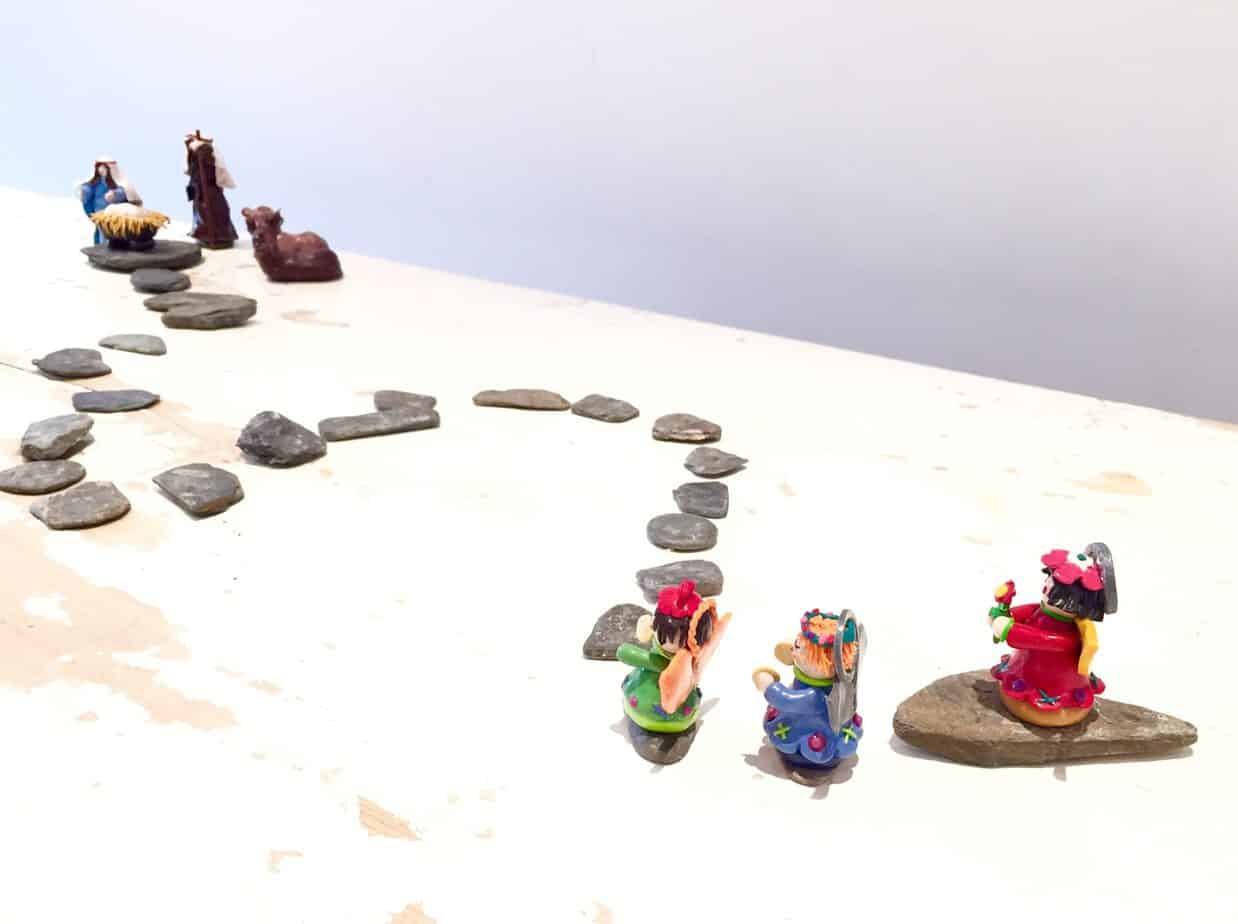 This three-in-one DIY Advent Calendar is genius. I've stolen this idea from Pinterest, but loved it so much I decided to make our own three-in-one Advent Calendar with a difference! You do need a spare surface to put it on, but then it triples up as a Christmas decoration, an interactive nativity story and an Advent Calendar. How unusual and wonderful is that?
Each day of Advent, the figures get moved forward by one stone.
I love it.
You can buy beautiful natural flattish stones, big enough to stand a shepherd, a wise man, or in our case…fimo angels on.  My youngest amazingly found this circular one, which couldn't be more perfect for a nativity scene…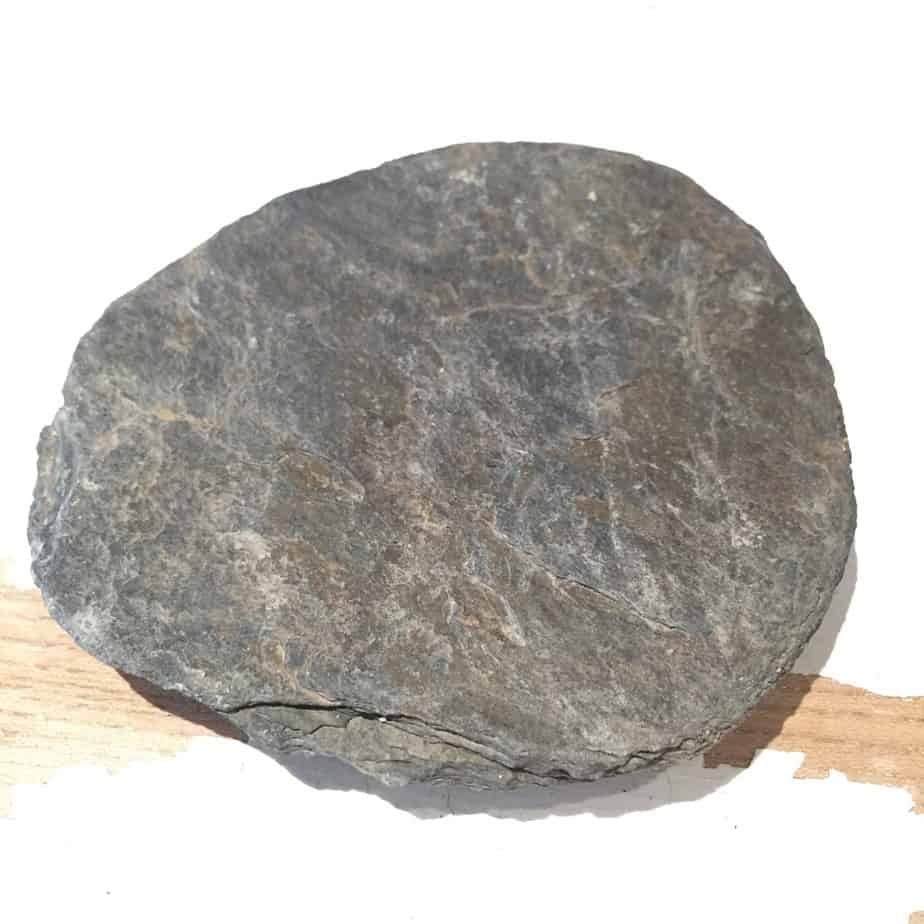 The beauty of this three-in-one Advent Calendar, is how interactive it is.  The children can design it however they like, redesign it and play with it through Advent too.
As well as 24 stones, you need a few other key items…which can be made from anything, bought from charity shops, or built with lego!
A nativity scene
Shepherds, Wise Men, Kings or Angels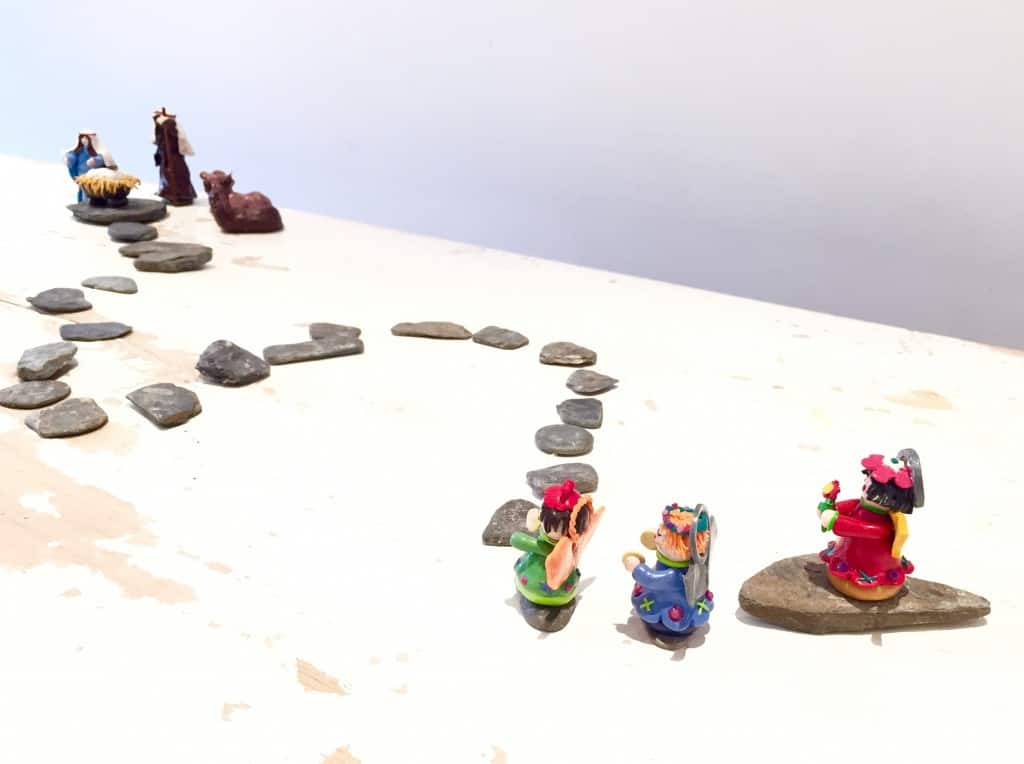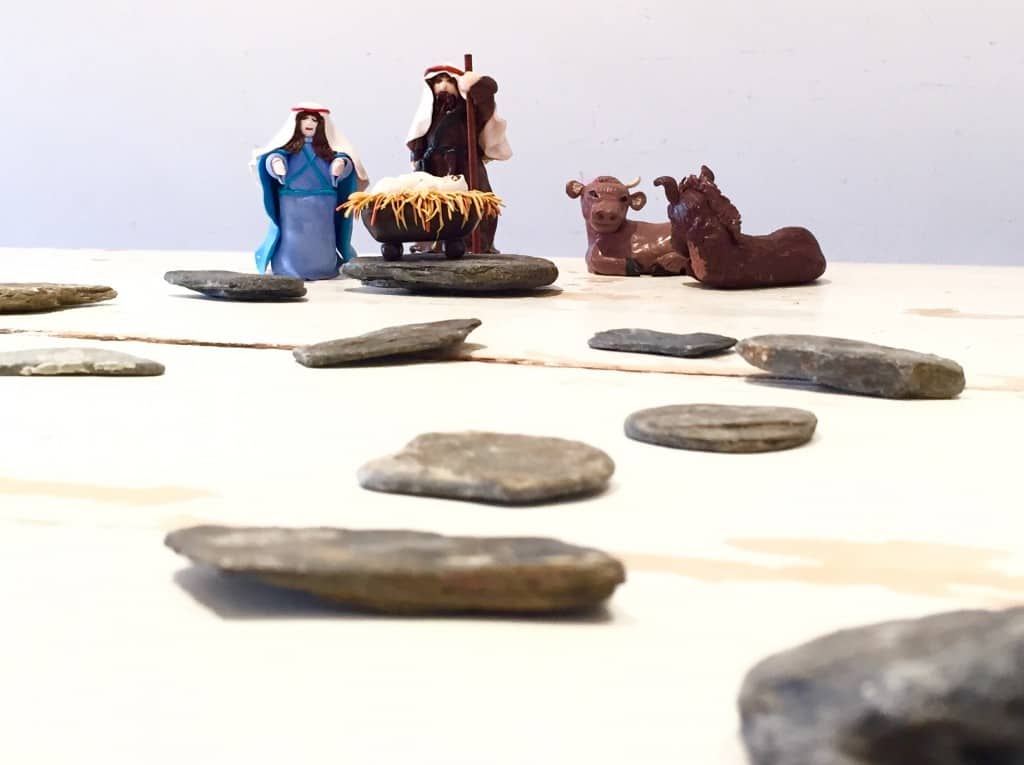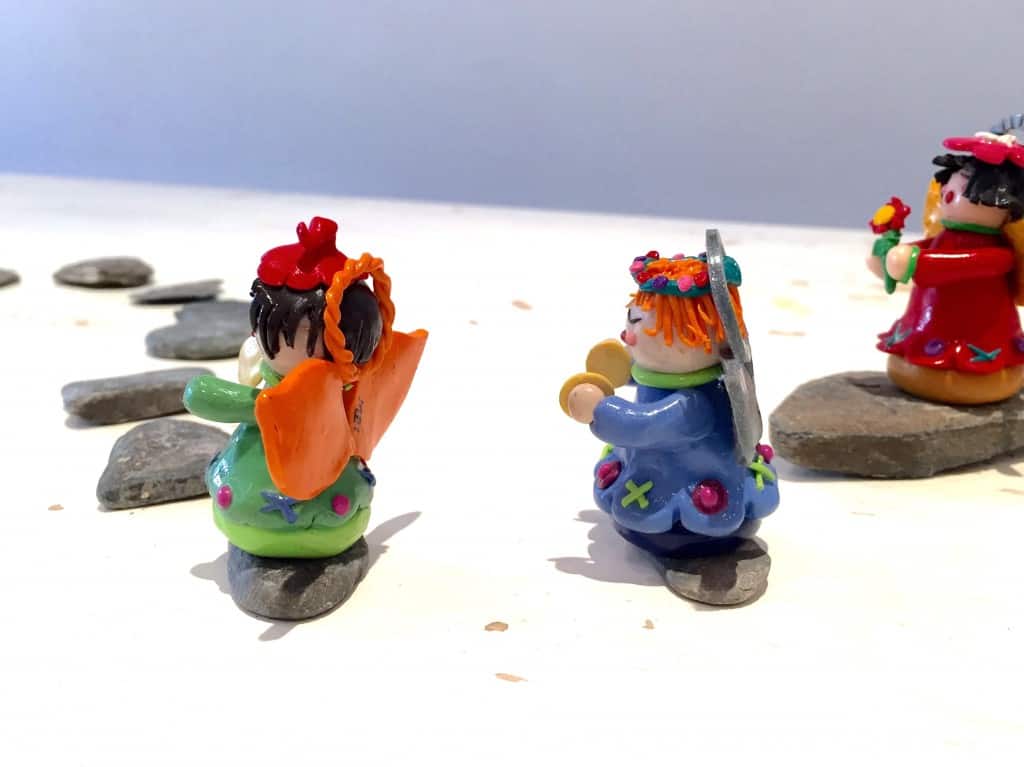 I can not only see us having hours of fun with this one, but having to rebuild it every night 😉
***
If you would like to subscribe to my Elf Club, and receive my newsletters, special offers, free Guides and discount codes, I'd love to see you there!

***