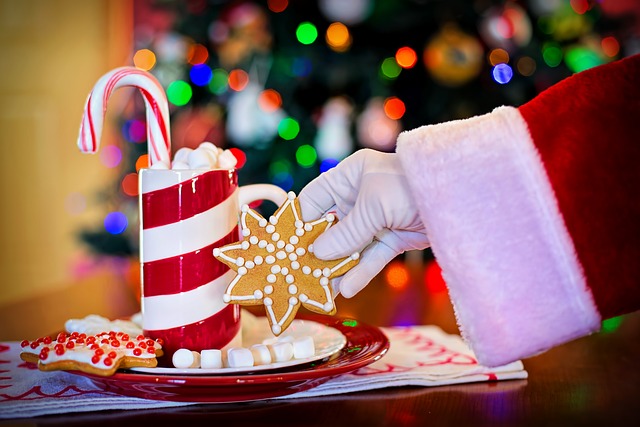 What happens when you Believe in Father Christmas?
Christmas is a time for magic and one of the most special occasions of the whole year for families and children – especially if you truly Believe in Father Christmas. It's made even more exciting and enchanting when they sit down to write the most important and special Christmas letters of their childhood – their Letter to Father Christmas, listing out their Christmas Wishes along with their news and perhaps a drawing or two. But can you believe there's something even more magically wonderful? …
Imagine the look on their faces when they discover a personalised letter FROM Father Christmas (or Santa Claus) that suddenly appears, as if by magic, hidden mysteriously around the home! … A message in his own words and written just for them. Listen to the absolute joy in their voices as they read or hear exactly what happens in the North Pole from the moment they're born … from sparkling starlight in the night sky and whirring cogs in the Elves' Workshop, to hot chocolate-coloured ink and top-secret handwriting in Father Christmas' Big Book of Christmas Magic! And watch as they find out how they become part of the Christmas Magic, even when they're fully grown, as long as they continue to believe in Father Christmas!
Of course, things in the North Pole Village aren't always straightforward, and there's one small problem … Father Christmas has rather unique handwriting! It's incredibly swirly and quite old-fashioned, and all the Elves think it's totally impossible to read! BUT, because he's extremely keen to support children and their reading, he's made a very important decision … ALL North Pole letters sent from International Elf Service (including Letters from Father Christmas as well as the Christmas Elves themselves) will be typed using his brand new and often cinnamon-covered computer! That way, all the children (even those who are still learning) will be able to read the letters easily.
Of course, Father Christmas still loves a handwritten letter, especially from children who love to hear updates from the Elves! Christmas Elf Letters, children's letters to Santa Claus, and Letters from Father Christmas really are the most magical part of the Christmas season, no matter what you believe.
---
---