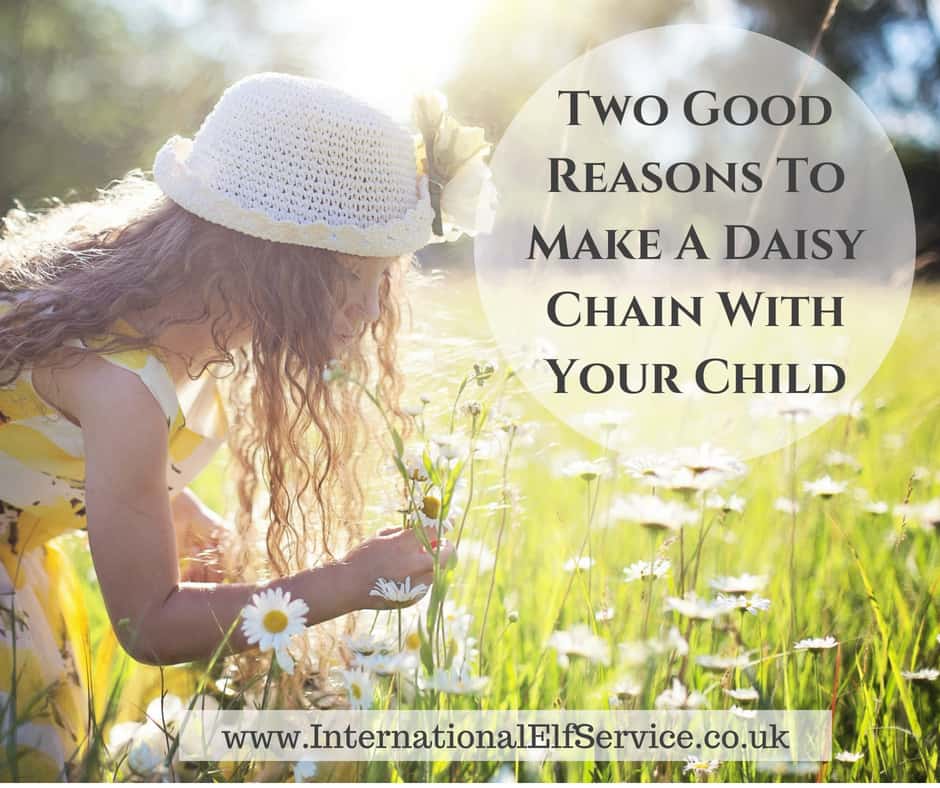 I'd been playing football with our youngest boy in the park for ages, when thankfully he found himself a new play mate and I was left standing like a lemon! Not one to pass up a rare opportunity, I plopped down on to the grass to relax and enjoy the sun. Having three kids who are usually all chattering away at once, I'm generally not sure if I'm coming or going!
Just then our eldest, who's eleven, came running over from the other side of the park where she'd been playing with a group of friends from school, and dropped down next to me. 
I was surprised she'd broken away from the group to come and sit next to her embarrassing mother. But she'd had some troubles at school and I wondered if this was playing on her mind. She curled her legs up underneath her, reached forwards into the grass and plucked out a single daisy …
"Can we make a Daisy Chain Mum?" she asked.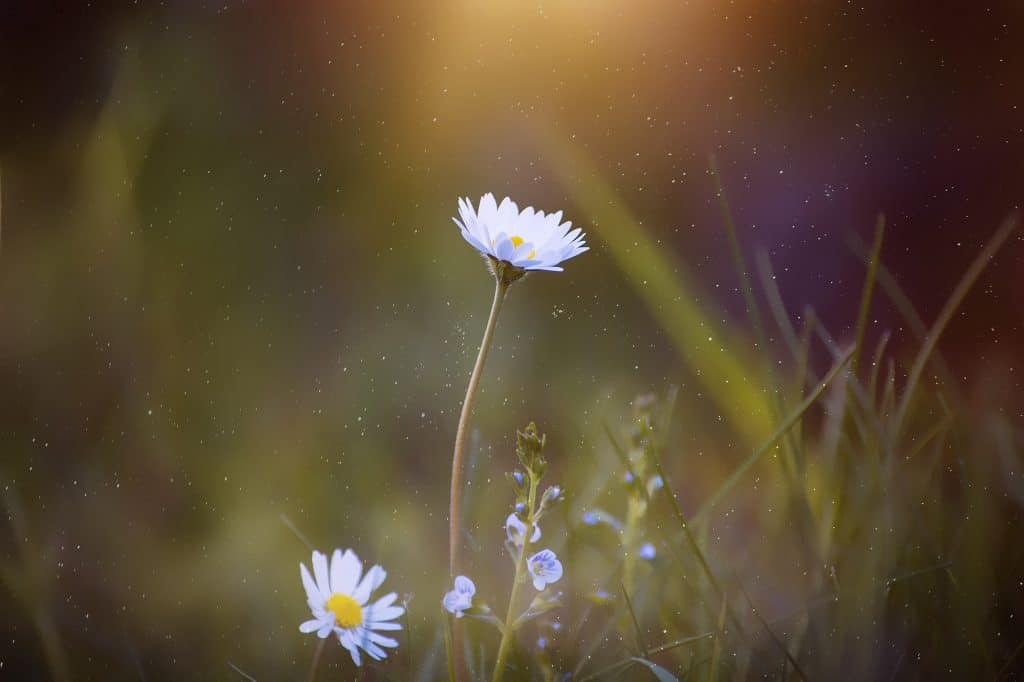 If you're not familiar with daisy chains,
they're daisies threaded together to form a long flowery chain!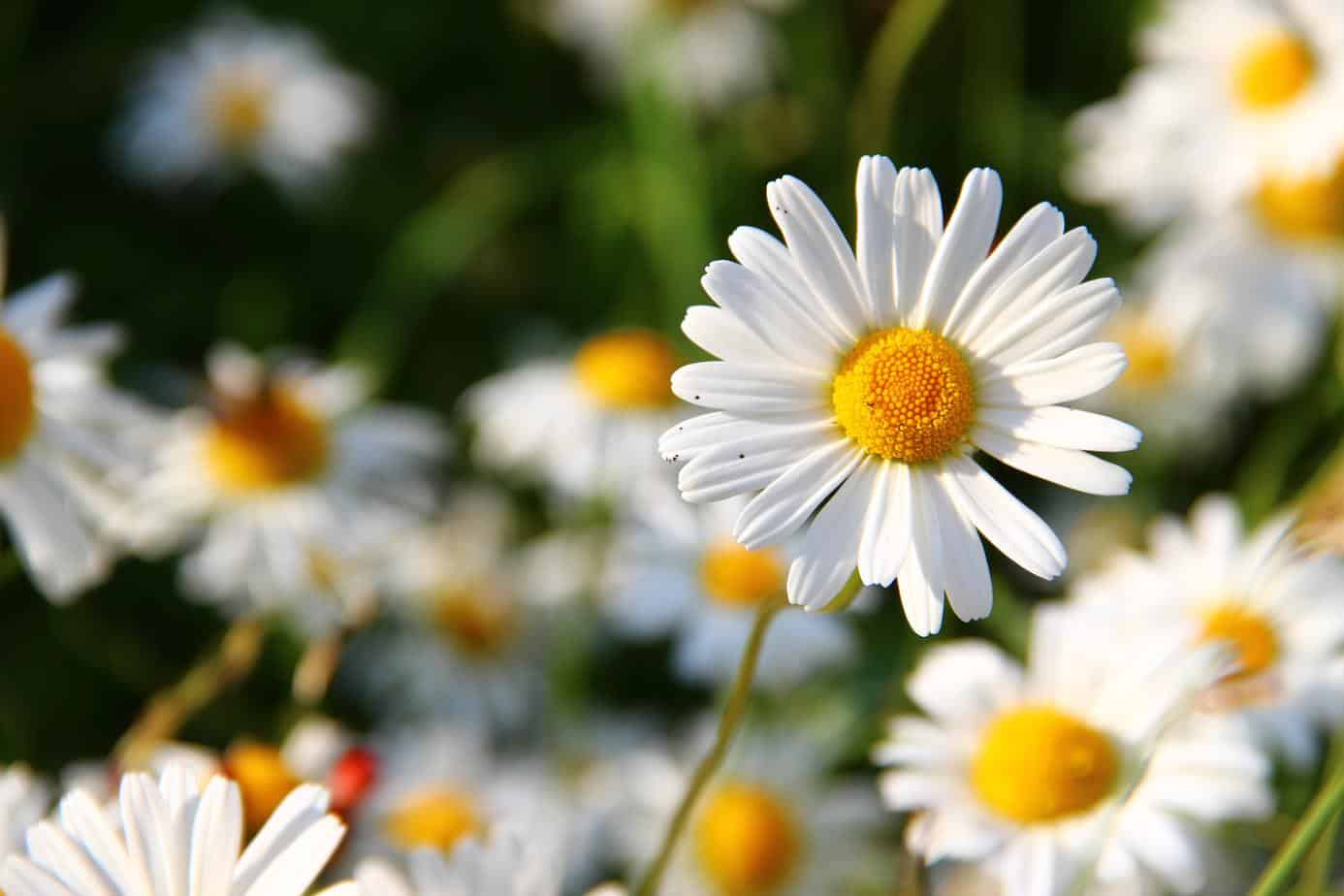 So, with the sun warming our shoulders and the grass tickling our bare legs, we reached into the grass together and picked daisies. As we picked each one, we carefully made a little slit in its stem with our thumb nail, and threaded the stem of the next daisy through it … pulling it through until the daisy head was right next to the stem.
*You can make chains out of any types of flowers!
And while we were doing this, we talked.
'Sideways' Talking
This is when you chat while doing something at the same time. It's a brilliant way to talk to children. You can do it anywhere, anytime. While you're doing anything that doesn't demand great concentration: walking, arts & crafts, driving, baking, making daisy chains …
It takes the pressure right off the child, and with the attention being away from them and more on what you're both doing together, it all feels less intense and 'serious'.  Sideways listening can also make it much easier for children to pluck up the courage to drop things into the conversation they might not otherwise talk to you about so easily.
My daughter and I did end up chatting about what was worrying her. Before long she was feeling relaxed and carefree again, and our daisy chains had grown.
Suddenly she said, 'I love you Mum, thank you for listening". And she draped her daisy chain around my neck and kissed me on the end of the nose! I tucked my daisy chain into her hair, gave her a hug and off she jogged back to her friends.
I've heard from so many professional sources that you should try and do 10 minutes of child-led activity every day. ie. where the child chooses what you do together and they're the boss. Even better is if your child can rely on this time with you. And know it's all about them and how important they are to you. This also sets up a really valuable platform for them to talk to you about potentially serious and tricky things when they're older too. The key things are to listen, remain unshockable, and to respect they're sharing very personal information and thoughts with you.
Childhood Memory Formation
There's something so soothing about making daisy chains. Being with nature, feeling their delicate stems between your fingers, and creating beautiful long lines of tiny white flowers. Wear them as necklaces, or in your hair. The sun, the sound of children playing, the smell of the grass … it's a real sensory experience.
There's a really strong neurological link between things that stimulate our senses, and childhood memory formation. Which is why when you smell certain smells or hear certain songs, it instantly reminds you of something. So, think about it … when your child makes a daisy chain as an adult, what better memory for them to have than of those times where they sat on the grass with you, talking and feeling listened to and loved.
When you think about when you made daisy chains as a child, what memories come flooding back to you? I'd love to hear them! I remember hot steamy summer days, family picnics and sitting in grass that felt like it was sweating.
If you'd like to read more about sideways parenting, this article in the Guardian is worth looking at.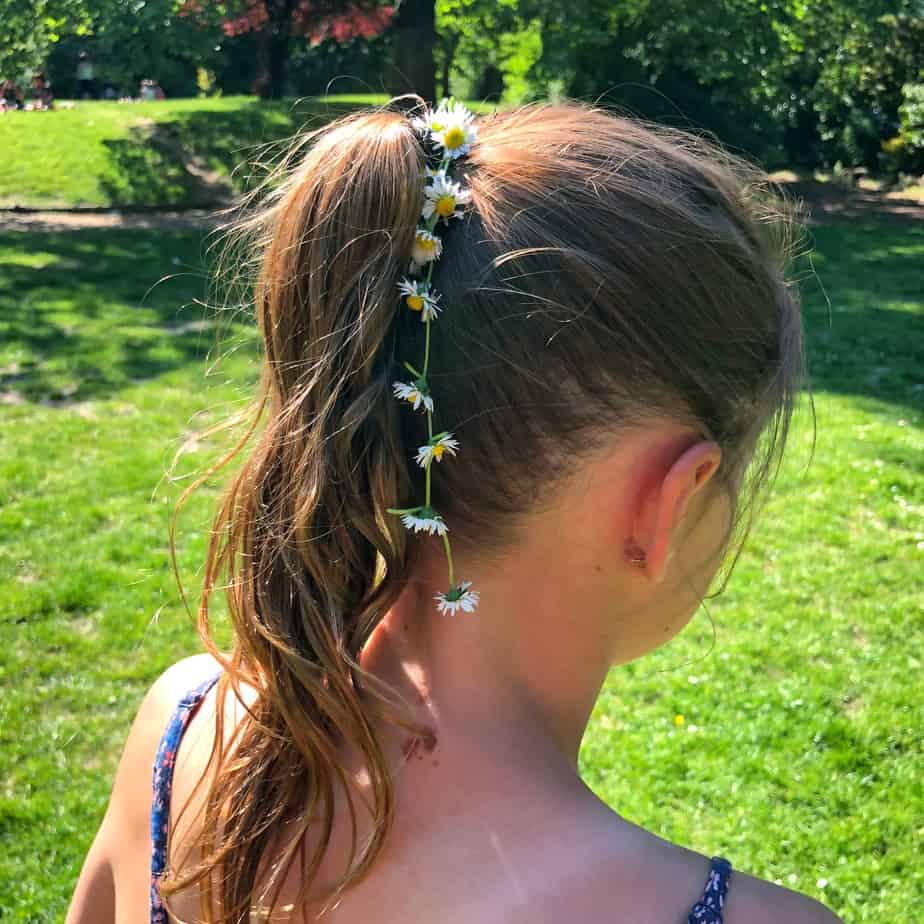 You might also like:
Our Family Christmas Traditions
To receive our Magical Newsletter …