North Pole Milk
October 05, 2018
|
|
BY Elfie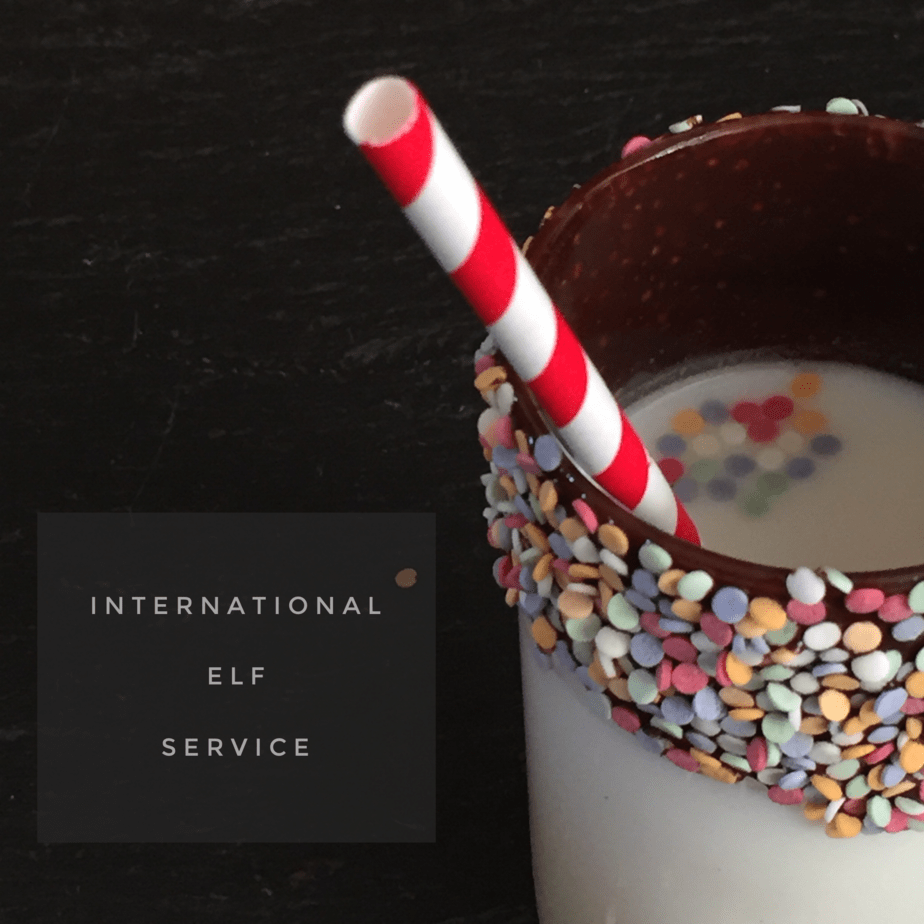 Kids love a surprise and if you surprise them with a chocolate-coated sprinkle-covered North Pole milk, they'll love it. Prep it the night before, and keep it in the fridge!
Scroll down for a VERY naughty North Pole Candy Cane Milkshake!
Chocolate Coated Sprinkle Covered North Pole Milk
What You Need:
Chocolate broken into pieces
Sprinkles
A glass
Heatproof bowl
Saucepan
Candy Cane Straw (optional)
What You Do:
Melt the chocolate by bringing about an inch of water to a simmer in your saucepan. Set the heatproof bowl in the mouth of the pot, making sure the water doesn't touch the bottom of the bowl. Add the chocolate and stir it occasionally as it softens. When you have just a few small unmelted chunks, remove bowl from heat (residual heat will melt the rest).
Allow to cool (but not harden!).  If it's too hot, it will run down the side of the glass when you lift it up.
Either sprinkle the sprinkles on by hand, or dip the glass into the chocolate until it's coated all the way around.
Allow to cool further.
Dip in to a bowl of sprinkles, or roll the edge of the glass in sprinkles and stand it in the fridge to harden fully and until you need it.
Fill with milk, or anything else cold, and pop in a Candy Cane straw!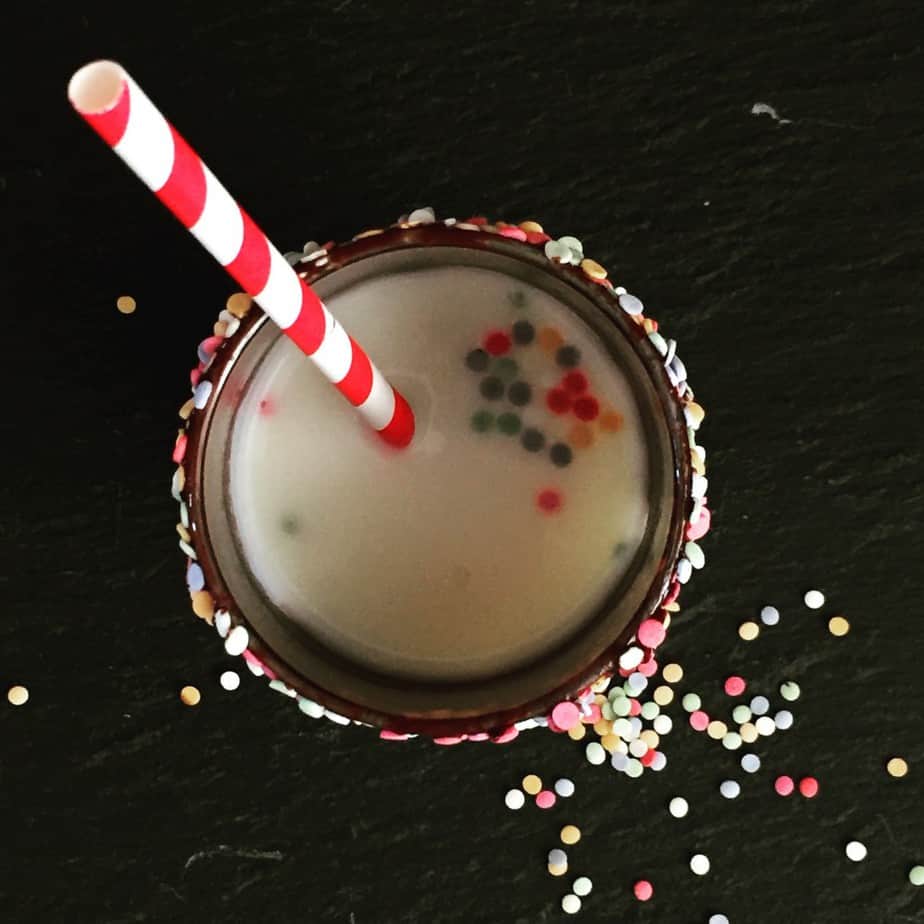 North Pole Candy Cane Milkshake
"A gorgeously decadent and pinky minty shake"
What You Need:
Serves 2
3 Candy Canes (one is for the topping)
2 cups vanilla ice cream
½ cup milk
½ tsp peppermint extract (optional)
Whipped cream for topping (optional)
What You Do:
If you'd like crushed Candy Cane on top, place 1 candy cane in a ziplock bag and crush it with a rolling pin until finely crushed. Set aside.
In a blender place ice cream, milk, peppermint extract (if using) and 2 candy canes. Blend until smooth.
Pour the milkshake into two glasses!
Top milkshakes with whipped cream and sprinkle with crushed candy cane pieces.
You might also like:
Magical moments for you and your child to share
Take your children on a magical journey with these unique, hand-drawn letters from two of the most magical places on earth … the North Pole and Fairyland.
Hide them among the bills and junk mail, lay them on the table first thing in the morning, stashed among the toys, or snuggled up in their bed. You choose where your children find the letters, to create a magical family tradition the kids will love!
To receive our Magical Newsletter …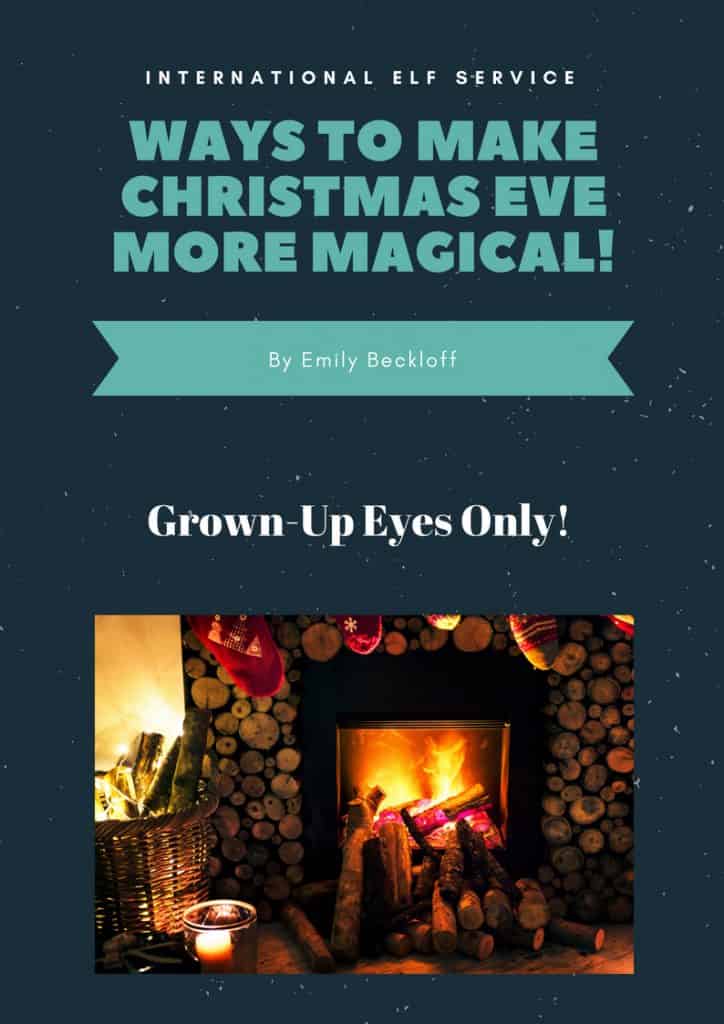 "The best Christmas idea ever." – Charlie Condou (Actor)
***
"These were the best things I have ever (and I mean ever) ordered!!
I've never seen the magic or happiness last so long x"
– Jolene (August 2017)
If your child believes in Father Christmas and you want to keep the magic for as long as possible, There are new Christmas Letter Bundles each year.
---
Come and join us on Facebook, or find us over on Christmas Traditions & Magic For Children for all year round festive chat.
Emily x
tags