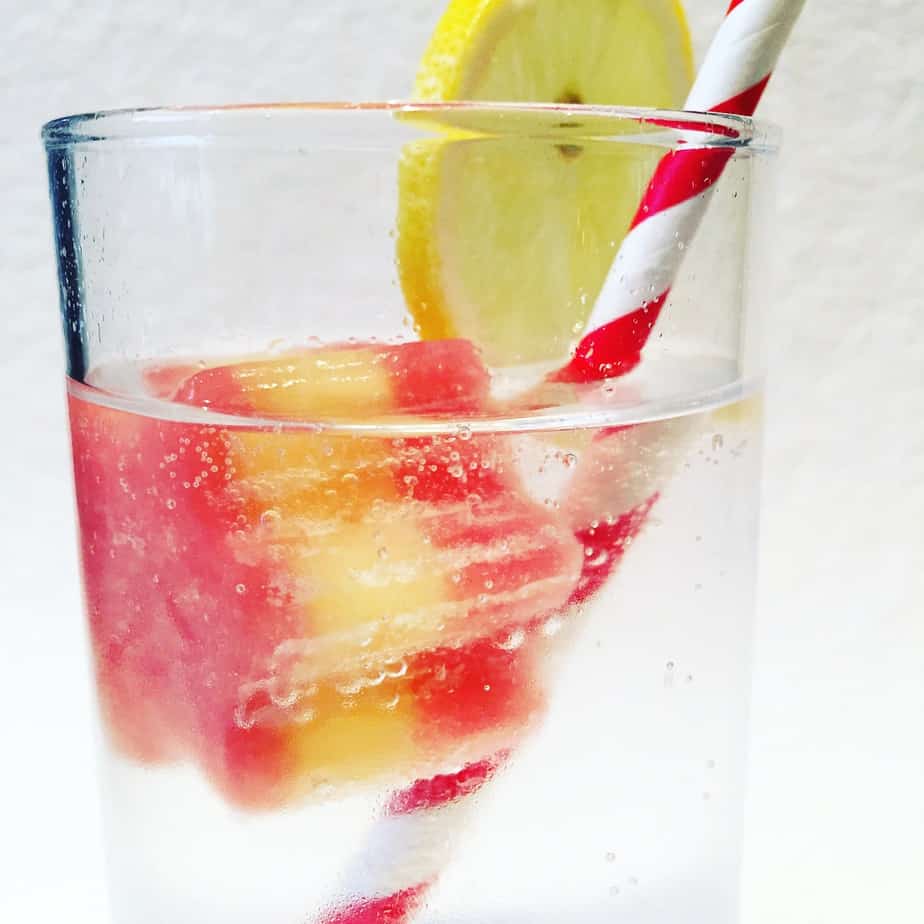 Christmas Elf Fruit Snowflakes are such an easy Christmas Recipe – and they make a great idea for a North Pole Breakfast! So simple to make and yet these Christmas Elf Fruity Snowflakes are so wonderfully beautiful and dramatic! You can make these well ahead of time and store them in a freezer bag until you want to use them. All the jazz for Christmas, with zero work on the day, which is exactly what you want.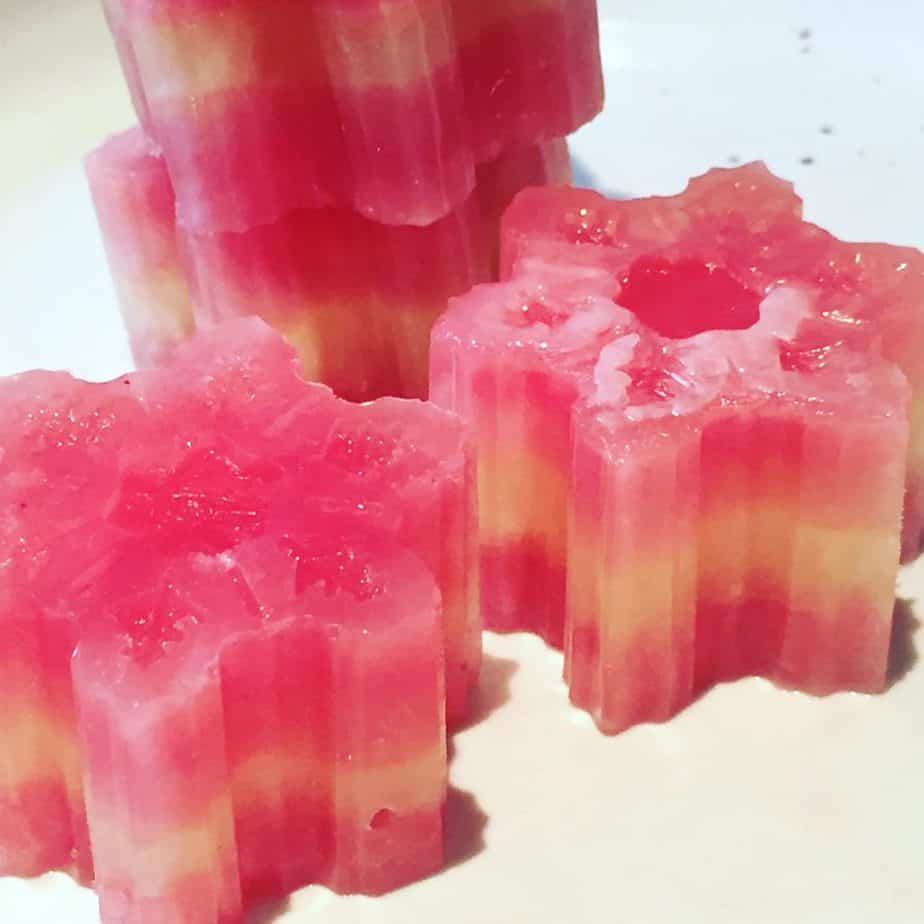 How To Make Christmas Elf Fruity Snowflakes
Ice cube tray (anything goes. 'normal', snowflakes, reindeer, strawberries…)
Watermelon juice and Pineapple juice, OR 2 – 3 different flavours of any fruit juices of contrasting colours.
[divider width="medium"]
Fruit Juice Ideas:
Blood orange
Pink Grapefruit
Cranberry
Pineapple
Orange
Coconut water (for flavour)
Red Grape
[divider width="medium"]
What You Do:
Don't tell the kids what you're up to, unless you want to make Christmas Elf Fruity Snowflakes together.
Fill your ice cube tray approximately 1/3 full with one juice and leave to freeze solid.
When it's frozen solid, add another 1/3 of a different flavour / contrasting colour and leave to freeze.
Finally add your final 1/3 of juice, either the same as the first one you added, or a third one.
Once frozen solid, pop your snazzy layered ice cubes out of their tray into a freezer bag and bury among the fish fingers and left over Shepherd's Pie.
Serve in a tall glass of sparkling water, a couple of frozen berries, a wedge of lime and, because I'm all about Christmas, a Candy Cane Straw!
I also made some Christmas Elf Fruity Snowflakes with 1/3 pineapple juice + bits of frozen raspberries and then 1/2 watermelon juice.  The water turns a beautiful colour as the ice cubes melt.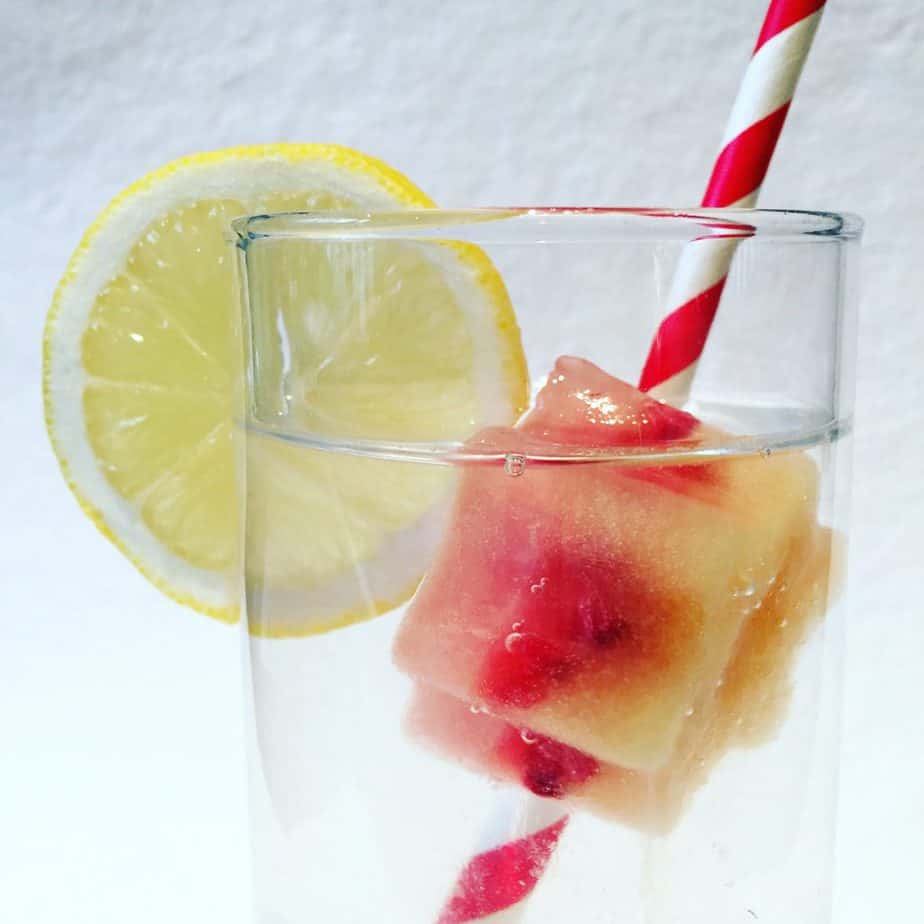 Your kids might love to make the cocktails themselves, which is great. You can be eating a mince pie instead! Either way, there are so many way to make these Christmas Elf Fruity Snowflakes – try different flavour mixes until you find your favourite!