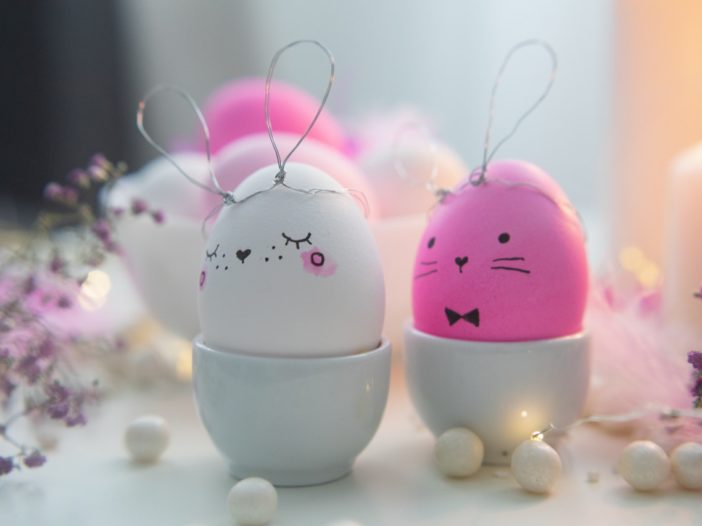 Here at International Elf Service we have a little confession to make. Round about March each year, we turn into International Easter Service. Of course, Christmas is our favourite time of year (for obvious reasons!). But we have to admit, we have a real soft spot for Easter too! For one – it's SPRINGTIME and Easter is the perfect time to spread some happiness with acts of kindness! Scroll down for your very own Printable of Acts of Kindness for Easter.
---
---
It's the perfect time to shake off all that winter slumber (I mean, don't we all go into a form of hot chocolate and marshmallow hibernation during those shorter days?) and to grab the chance to celebrate all that positivity, hope and joy. And what better way to do it than to share our own natural generosity with each other …
You may have heard about community kindness that can act like a ripple in a pond. Here at International Elf Service, we like to think of it as passing it forward – an endless game of "kindness dominoes" if you like, that all of us can play together, spreading kindness and positivity around our families, our communities and even beyond into the wider world.
You're not looking for any thanks from them – the reward will come in the form of a smile on their face or just the joy of knowing that you've done something good for someone else. And the best thing of all? It will come back to you! Acts of kindness have a habit of coming back your way too!
In just the same way that using energy also gives us energy, positive acts will lead to positive responses. Kindness will breed more acts of kindness. What goes around truly will come back around. And things will be brighter for everyone! Just think about how infectious a laugh can be and you'll soon get the idea.
International Elf Service has made a fabulous printable for you to get you started with some community kindness ideas. With the Easter holidays coming up, it's a perfect activity for everyone in the family and a lovely way to share the happiness and joy of springtime. And do let us know if you think of any more ideas you think we should add (or, even better, if you've been on the receiving end of any random acts of kindness recently).
---
---
So let the global game of kindness begin! …
Don't forget to order your Personalised Letters from the Easter Bunny!
Just click on the image below to download your Free Printable!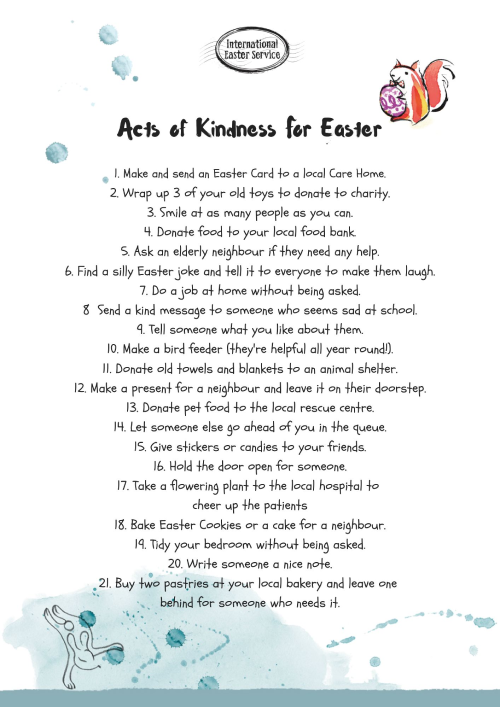 You May also like:
Personalised Fairy Letter about Kindness
Personalised Tooth Fairy Letter about Kindness