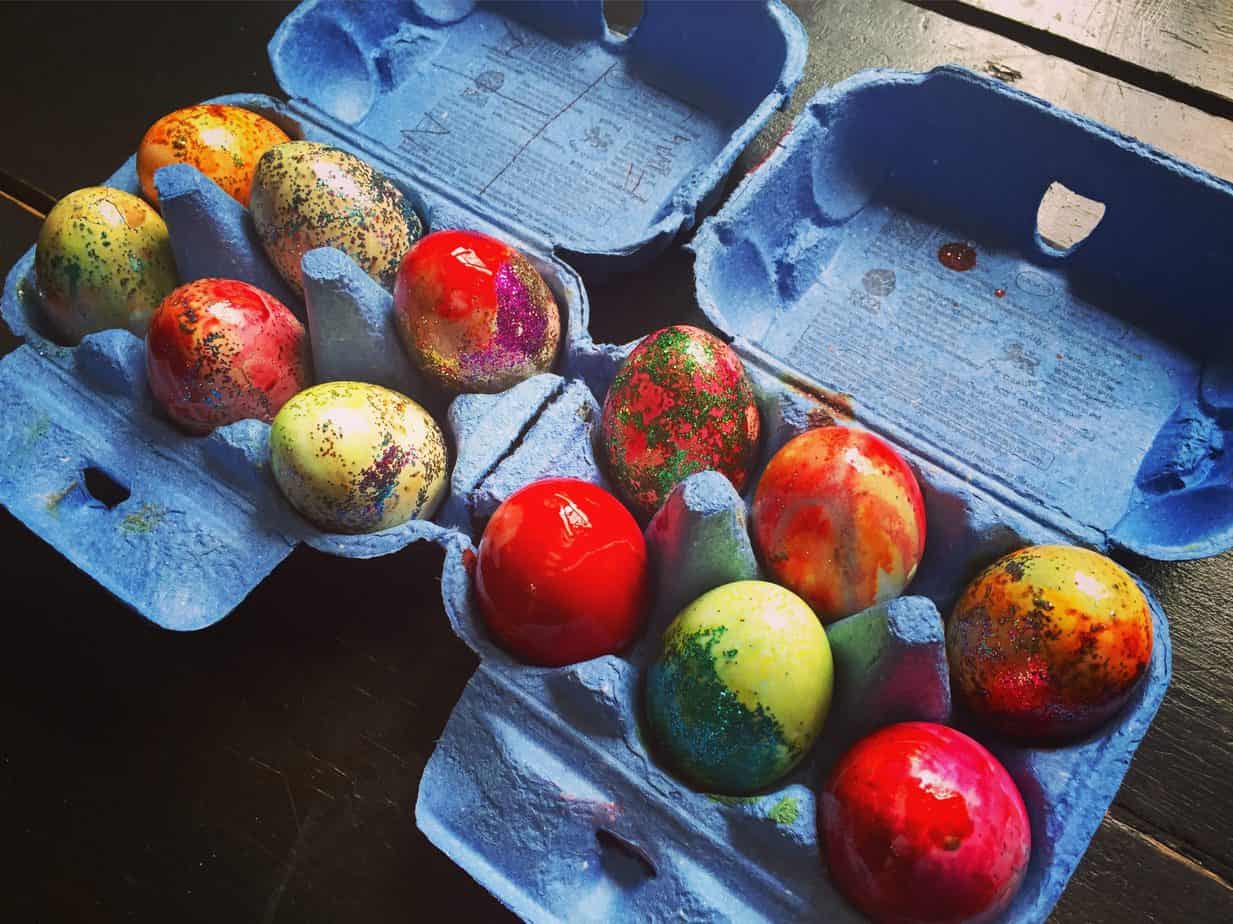 The kids love to colour Easter eggs, and luckily they seem to love their creations, however they turn out!  We colour Easter eggs and then leave them in a basket for the Easter Bunny.  The Easter Bunny then hides them overnight, and when we wake on Easter morning, we discover an empty basket and go on an Easter egg hunt!  Then we discover the Easter Bunny has switched out OUR eggs, for some other plastic yellow eggs (with chicks on from Amazon), with coins, stickers or mini sweets inside.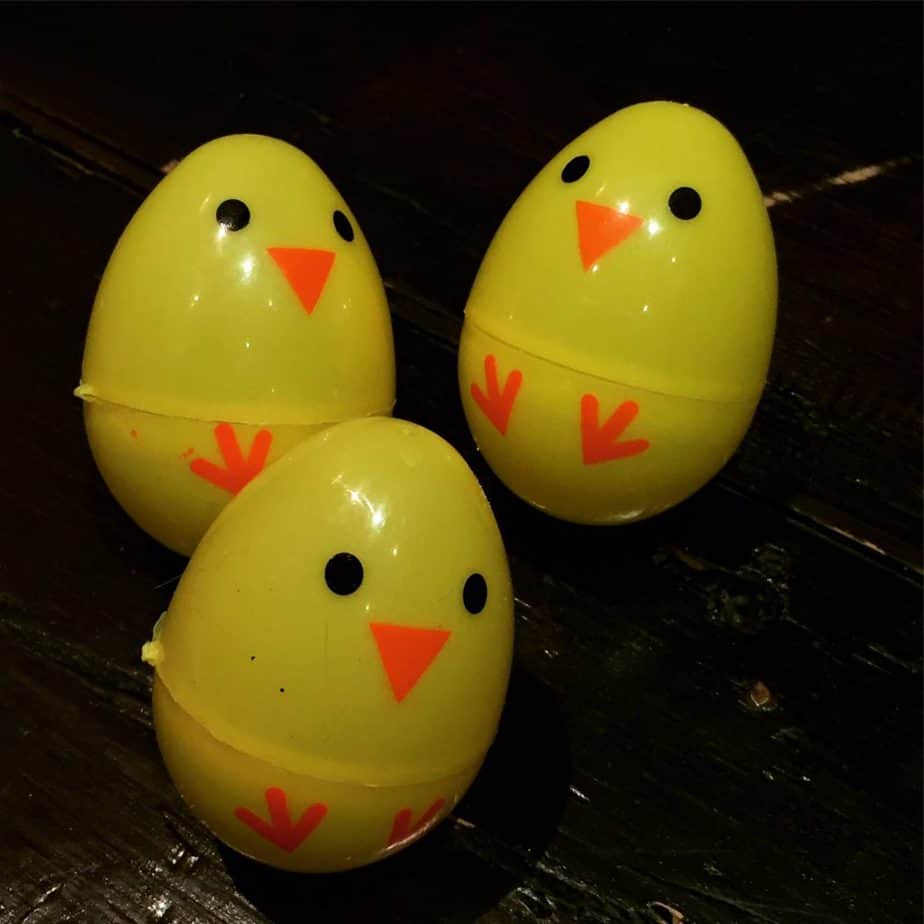 In the UK it's much harder to find suitable Easter egg colouring kits, unless you plan in advance and order them from Amazon a few weeks in advance, and we've had less than successful results with food colouring in the past!  Today however, we struck lucky with food colouring from Sainsburys!  So, here's how to colour Easter eggs …
What You Need:
White eggs (either duck eggs or British Blue eggs) – HARD BOILED
Food colouring (Sainsburys own worked really well)
Paint brushes
PVA Glue
Glitter
Muffin Tray / egg carton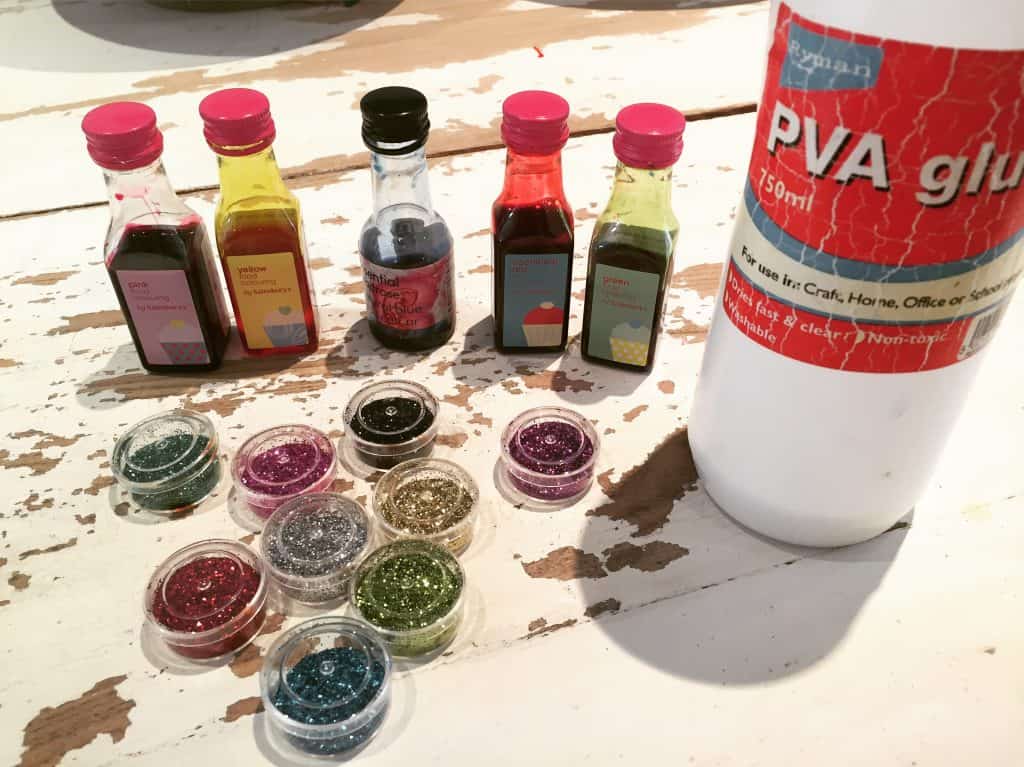 Don't worry if you don't have a mini muffin tray, but this really does make it all so much easier!  Put your different food colouring into some of the wells, squeeze some glue into another, and use the empty wells to stand your egg in while it dries!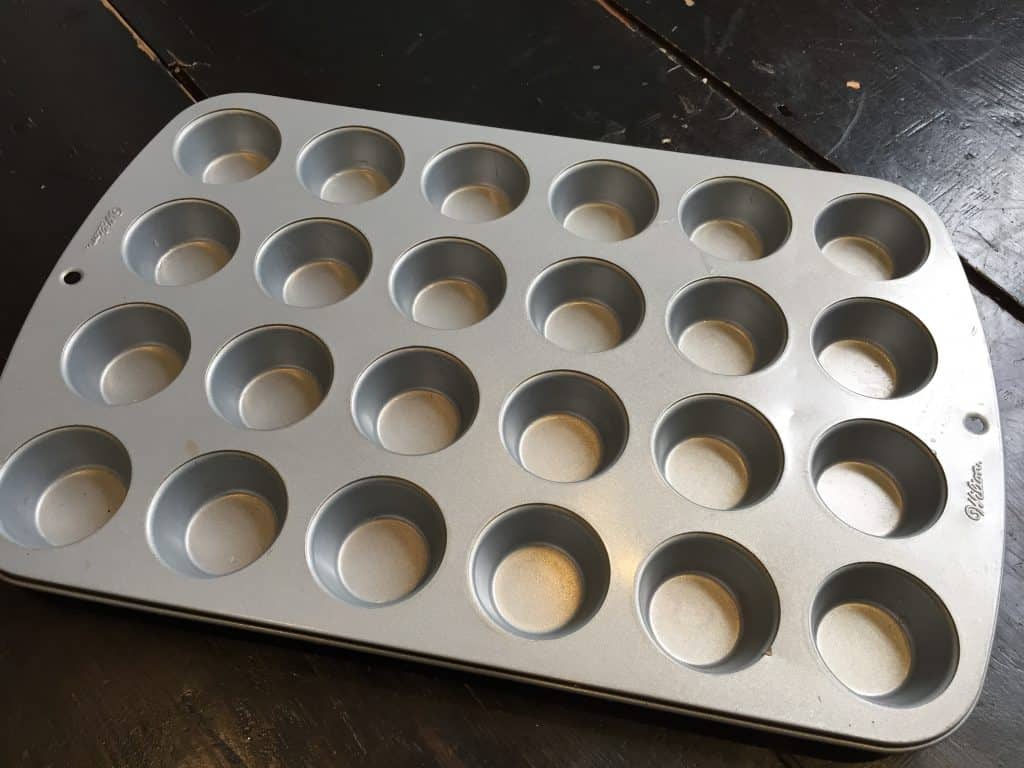 What You Do:
First hard boil your eggs (10 minutes).  Any stamps and colour marks will vanish, so don't worry!  Don't worry if any crack, it doesn't really show once they've been painted and glued to within an inch of their lives.
Run them under cold water to cool them down.  You can wait, but children are very impatient!
Hold the egg and dip each end into the colours of your choice.
Use the paint brushes to apply the colour to the middle section.
Either wait for that to dry, or just go ahead and add thin layers of glue and sprinkle with glitter!
You can add stickers too if you like.
Have fun and just let the kids enjoy.  The clean up is pretty fun too!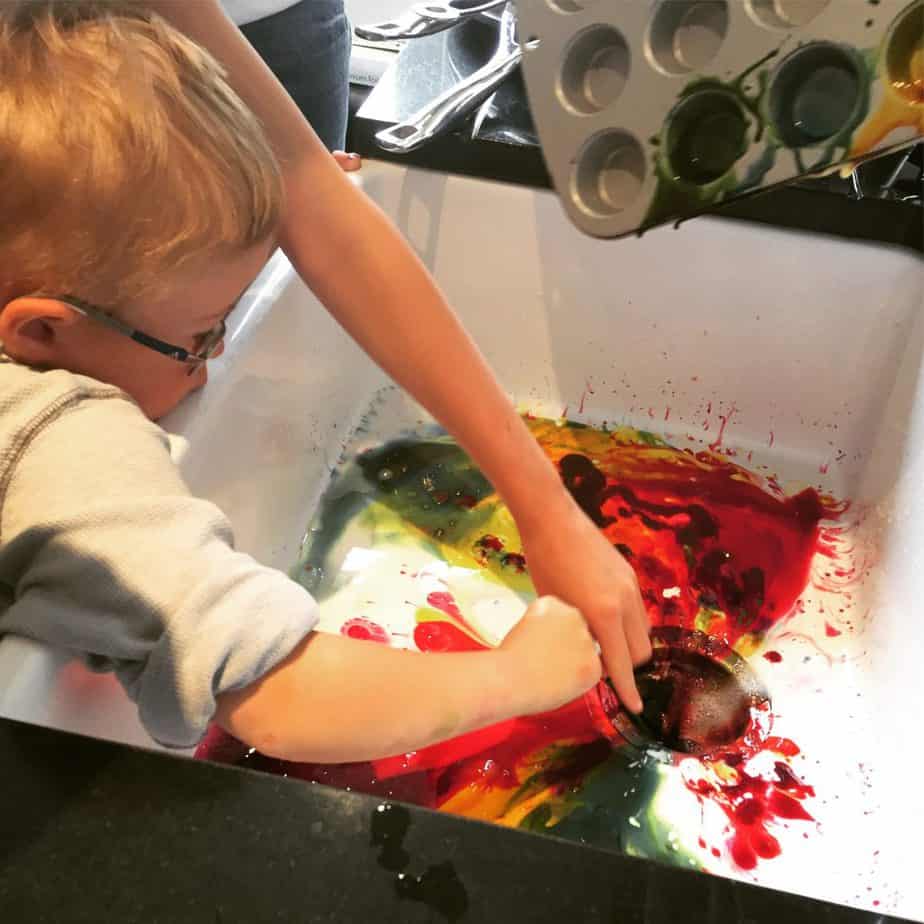 Do also have a read of these if you have a mo:
How to Make Easter Egg Carton Chickens
The Easter Bunny Is On His Way!
The Going Rate For The Tooth Fairy
Developing Your Child's Imagination
Ways To Make Christmas Eve More Magical 
---
New each year …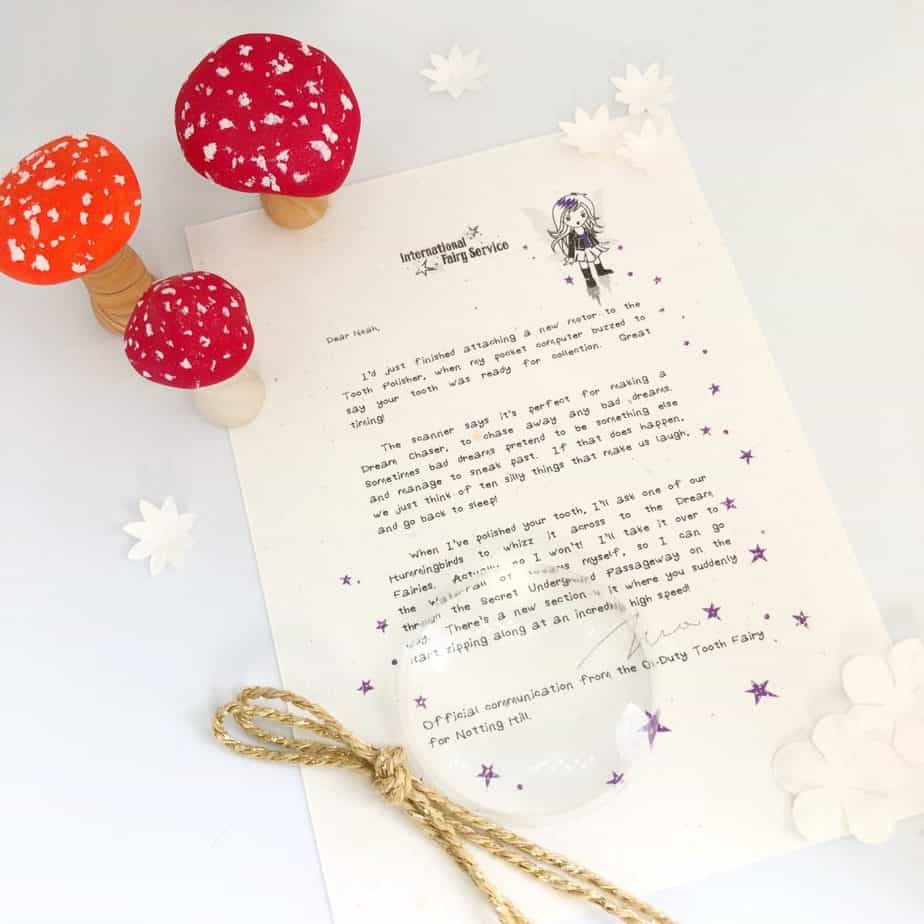 Try our amazingly unique and magical Family Christmas Tradition of Christmas Letter Bundles from the North Pole. Elf letters filled with secrets and snippets from the North Pole, for you to deliver very mysteriously … for your children to find.
*You don't need an Elf or a Fairy Door to enjoy these letters. Pop them by their toothbrushes, in the shoes, stashed away in their toys – have fun!
Not sure? You can try these one-off letters that can be delivered any time of the year. Here and here!
A sneaky listen to our Advent Calendar Christmas letter bundle from Christmas 2018 … they're brand new each year.
Take your children on a magical journey with these unique, hand-drawn letters from two of the most magical places on earth … the North Pole and Fairyland.
Hide them among the bills and junk mail, lay them on the table first thing in the morning, stashed among the toys, or snuggled up in their bed. You choose where your children find the letters, to create a magical family tradition the kids will love!
To receive our Magical Newsletter …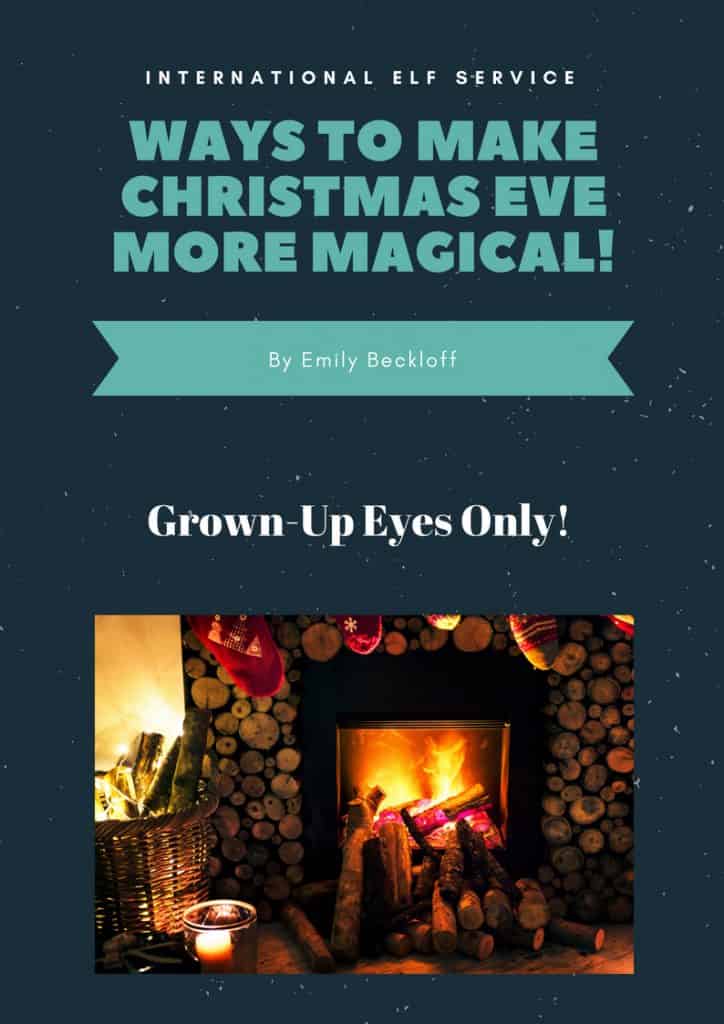 "The best Christmas idea ever." – Charlie Condou (Actor)
***
"These were the best things I have ever (and I mean ever) ordered!!
I've never seen the magic or happiness last so long x"
– Jolene (August 2017)
If your child believes in Father Christmas and you want to keep the magic for as long as possible, There are new Christmas Letter Bundles each year.
---
Come and join us on Facebook, or find us over on Christmas Traditions & Magic For Children for all year round festive chat.
Emily x
Reader Interactions
This site uses Akismet to reduce spam. Learn how your comment data is processed.