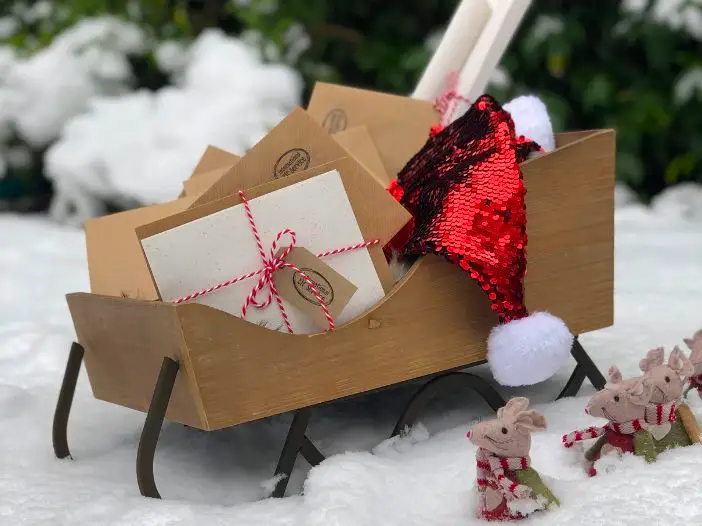 One of the most precious things a child might receive during the Christmas Countdown is a magical, personalised letter from Father Christmas (or Santa Claus) … sent out from International Elf Service – the official North Pole Post Office!
It's with the greatest excitement and the very loudest of cheers, that Father Christmas picks out two names from his Big Book of Christmas Magic … the first is a child who is specially chosen to receive this wonderful and personalised letter. And the second is the Mailing Elf of the Year – the hardest working member of the Elves' Workshop who has the honour of stamping this Very Special Letter with the official International Elf Service postmark before delivering it via the Magical Wind Machine.
When he's not reading the millions of letters from children that he receives each week, Father Christmas just LOVES writing to children! Every day at Crumpet Time, he puts on a pair of his cosiest slippers (he has an enormous collection!), settles into his cosy armchair by the fire in Christmas Cabin with a cup of his favourite Hot Berry Tea and a mince pie (or three!), and starts to jot down his latest news and adventures. (SPOILER ALERT! – It's highly likely that his stories have disastrous consequences! But please don't worry – the Elves always save Christmas just in time!)
---
---
But Father Christmas does have a small problem … his handwriting! It's incredibly swirly and rather old-fashioned, and all the Elves agree that it's completely impossible to read! And so, because he's extremely keen to support children and their reading, a very important decision was made at one of the Elves' Emergency Pyjama Meetings in Cranberry Cabin …ALL North Pole letters sent from International Elf Service (including those from Father Christmas and the Elves themselves) will be typed using his brand new and often cinnamon-covered computer! That way, all the children (even those who are still learning to read) will be able to read the letters easily.
---
Of course, Father Christmas still loves a handwritten letter, particularly when it's from a child who's tried hard with their handwriting or drawn something beautiful. He can't wait to hear their news and read their list of Christmas wishes, and he thoroughly enjoys finding out how much they love to hear updates from the Elves. Christmas Elf Letters, children's letters to Santa Claus and Letters from Father Christmas really are one of the most magical parts of the Christmas season, no matter who you are.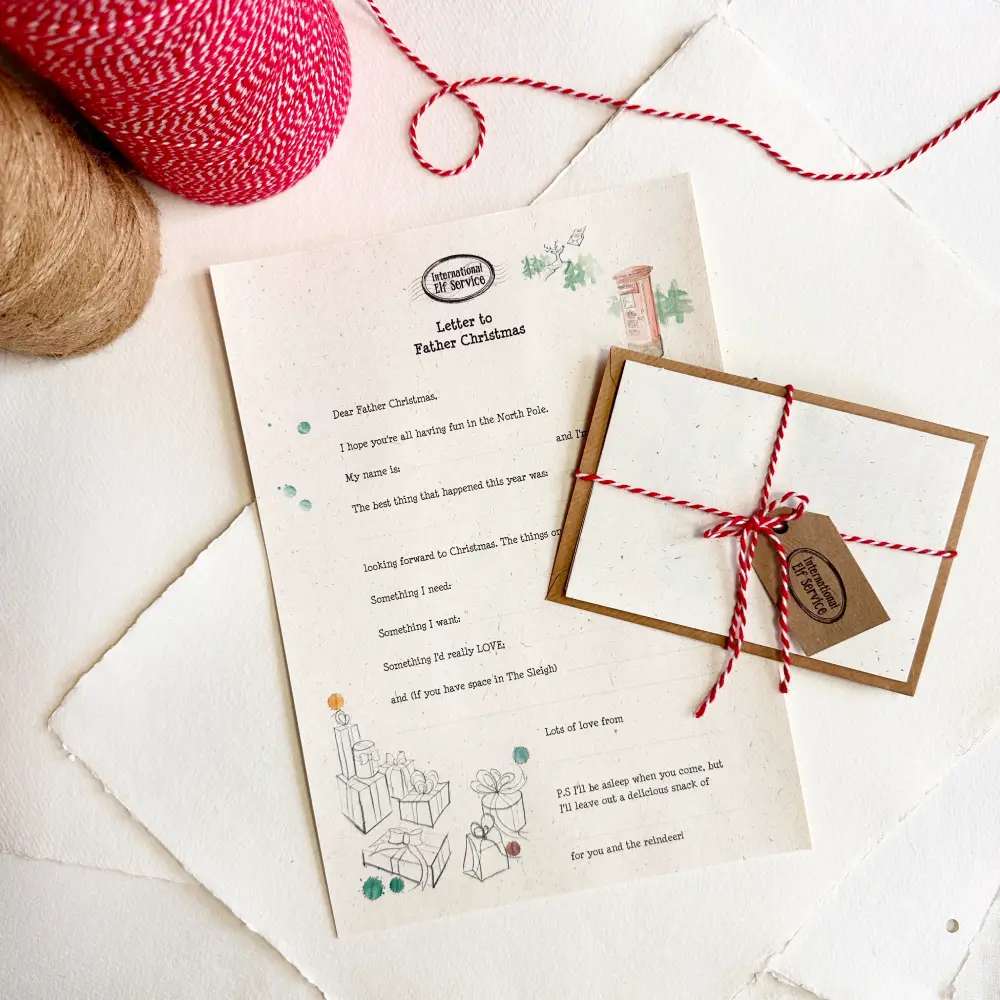 ---
Why not follow us on Instagram and Facebook?
You might like:
Writing Letters TO Father Christmas
What Happens When You Believe in Father Christmas