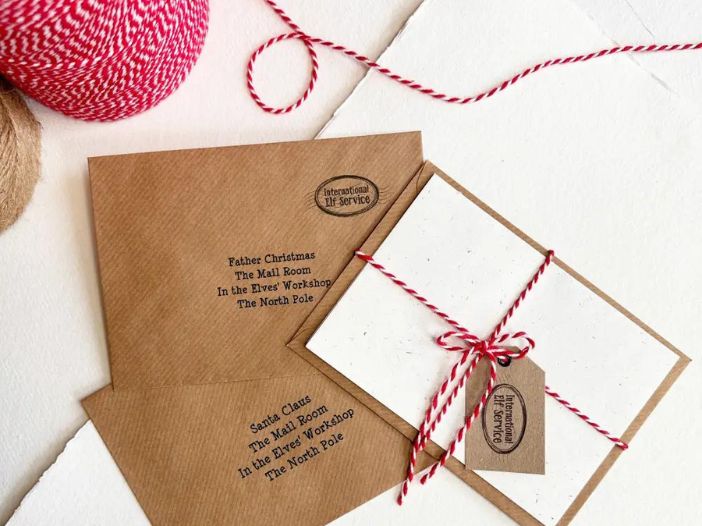 One of the most exciting and memorable moments in a child's life is when they sit down to write their Letters to Father Christmas or Santa Claus … a fantastically magical Christmas Tradition that is probably the first most important letter of their lives. Father Christmas can't wait to receive them, and International Elf Service (the official North Pole Post Office) guarantees that he will read and treasure every single one …
This is usually while he's sitting by the fire enjoying a large mug of Hot Chocolate (with extra Toffee Marshmallows) while wearing one of his favourite pairs of cosy Christmas slippers …
… your child's letter whooshes straight out of the Magical Wind Machine and directly into the Mail Room at the back of the Elves' Workshop. Then it flies a huge Loop-the-Loop to the very top of Christmas Tree (avoiding the Giant Lollipops along the way), and is then whizzed at top speed down a helter-skelter tube where it lands right into a Mail Sledge ready for Elf collection. From there, it's sprinkled with lashings of Cinnamon Sparkle (which seals in the Childhood Magic AND keeps it waterproof in case it's snowing outside). And, finally, it's zipped over to Father Christmas' study in Christmas Cabin …
---
---
Of course, he LOVES these letters so much that he reads each one aloud so that everybody can enjoy it. And the Elves are known to whoop very loudly with excitement (and let off several party poppers!) when they find out what pressies they might be making. (They also cry with joy if there's ever a particularly kind letter – a ginormous box of EXTRA-Strong tissues is always at the ready if they get particularly overwhelmed and snotty!). Finally, they're stamped with an official "Christmas Wishes" seal, stacked into extremely teetery-tottery towers, and stored VERY carefully in an impossibly small, red velvet Keep-'Em-All-Safe box labelled "Notable and Imaginative Correspondence Envelopes" or N.I.C.E. for short.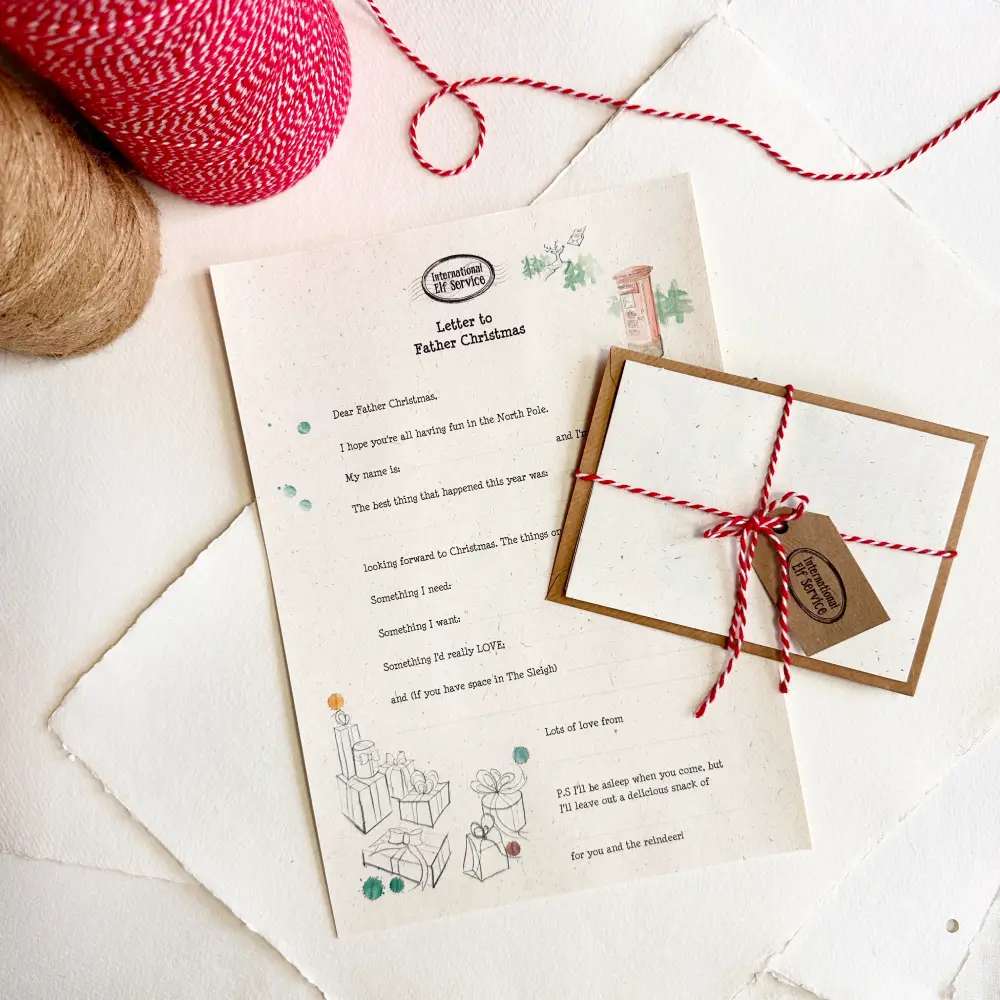 ---
But what do the children include in their Letters to Father Christmas? …
For older believers who love writing, it might be a detailed explanation of their news from the last year. For curious children, it could be a list of questions about what's been happening in the North Pole or a request for updates from the Elves' Workshop. And for young ones and early learners, it could be a simple "Dear Santa" followed by a drawing of their Christmas wish and their name. Whichever way your child chooses to write their Letter to Father Christmas, it's an inspirational way for them to express their dreams, get creative with their writing and practise their penmanship skills.
Then, as they enjoy the grown-up responsibility of carefully addressing the envelope, or buying a stamp and taking their letter to the Post Office, they also learn and practise essential life skills. Which adds even more to The Magic because Father Christmas is a life-long supporter of children's education … he's always encouraging them to write Christmas letters to him, and, if they're really lucky, and whenever he has time, he'll send them a top-secret personalised message from himself or the Christmas Elves so they can practise their reading.
---
---
But, some of you may already know, there is one small problem … North Pole handwriting is incredibly swirly and rather old-fashioned. In fact, all the North Pole Elves agree that it's nearly impossible for children to read. And so, at one of their Emergency Pyjama Meetings in Cranberry Cabin, Father Christmas decided that ALL North Pole letters from International Elf Service should be typed using his brand new and often cinnamon-covered computer! That way, all reading-age children will be able to read them easily. How marvellously magical!
Writing Letters to Father Christmas is an enchanting moment of Childhood Magic that they'll look forward to year after year. And everyone at International Elf Service believes that Children's letters to Santa Claus, Letters from Father Christmas and Christmas Elf Letters are all Christmas Traditions which are even more magical than finding a surprise gift in your Christmas Stocking on Christmas morning.
---
You may also like:
What Happens When You Believe in Father Christmas
Father Christmas & Santa Letters
Magical Letters from Father Christmas
Ways to Handle the 'Is Father Christmas Real?' question …
Answers to Tricky Questions about Father Christmas