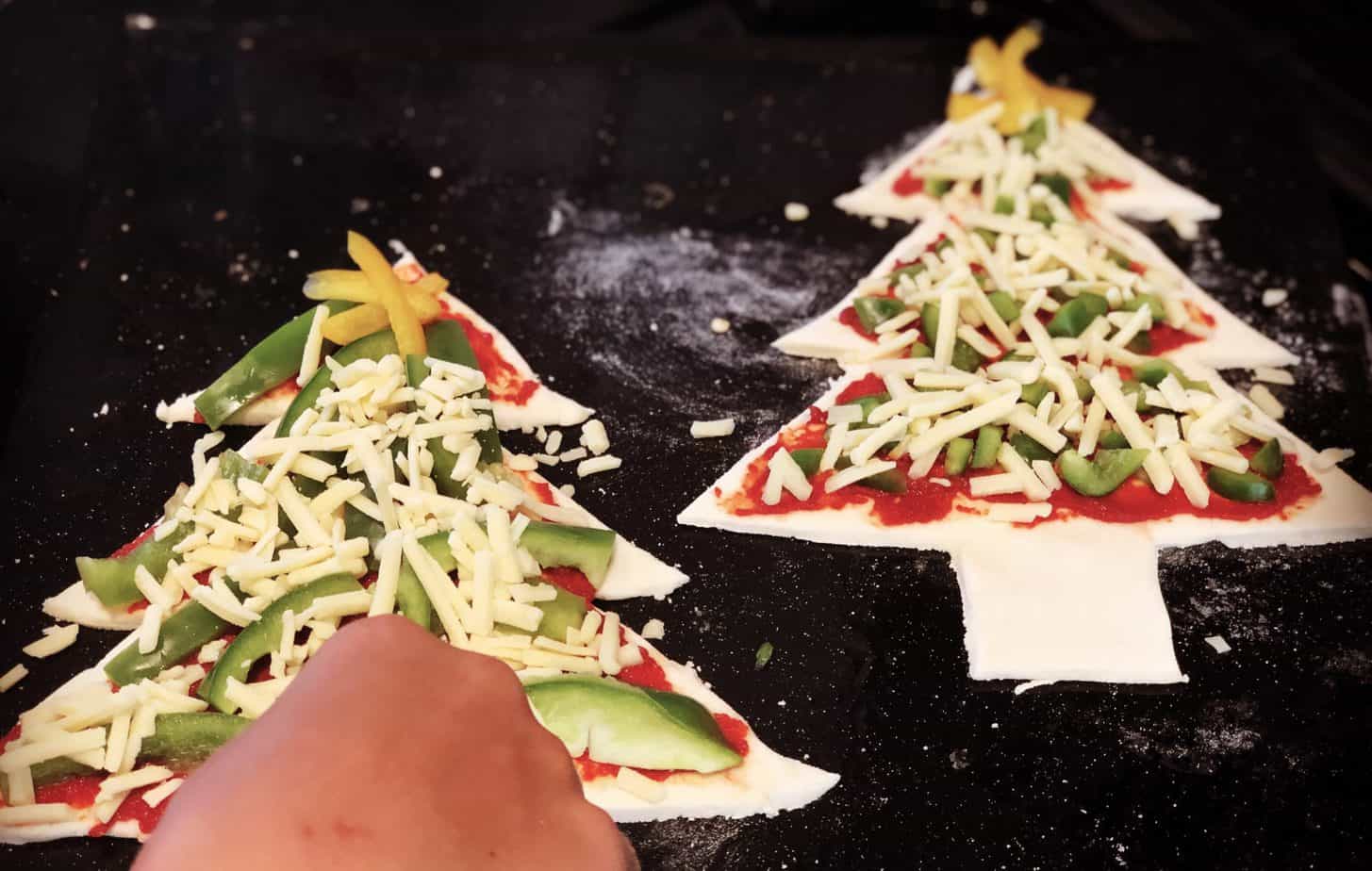 One of my favourite Christmas Traditions for all the family is a North Pole Breakfast… an extra-special meal to start the day for the whole family (not just the children!) on the morning of Christmas Eve.
Sometimes it's healthy and other times it's totally sugar-fuelled! It changes every year. But whatever Christmas recipe I seem to make, everyone looks forward to it every year! And there are two tasty treats in our North Pole Breakfast that always make it on to the Christmas menu because they're so delicious and super easy to make … Christmas Tree Pizza and Christmas Star Pizza. With just 2 main ingredients, it takes about 5 minutes to make the base and, because there's no yeast in the dough, you don't even need to knead it or wait for it to rise. So quick!
And if the kids want to get involved in this fun Christmas Activity, they can even make them on their own, they're that easy. Making Christmas Tree or Christmas Star Pizza is a wonderful way for children to learn about food and about cooking. And if you have substitute ingredients, you can easily make gluten-free, dairy-free, vegetarian or even vegan versions too! And, of course, it goes without saying that pizza is perfect at any time of year, so this recipe works perfectly as part of a lunch menu whenever you feel like a magical treat. Just change the shape and enjoy!

Christmas Tree Pizza & Christmas Star
Pizza Templates
(Click on the image to download)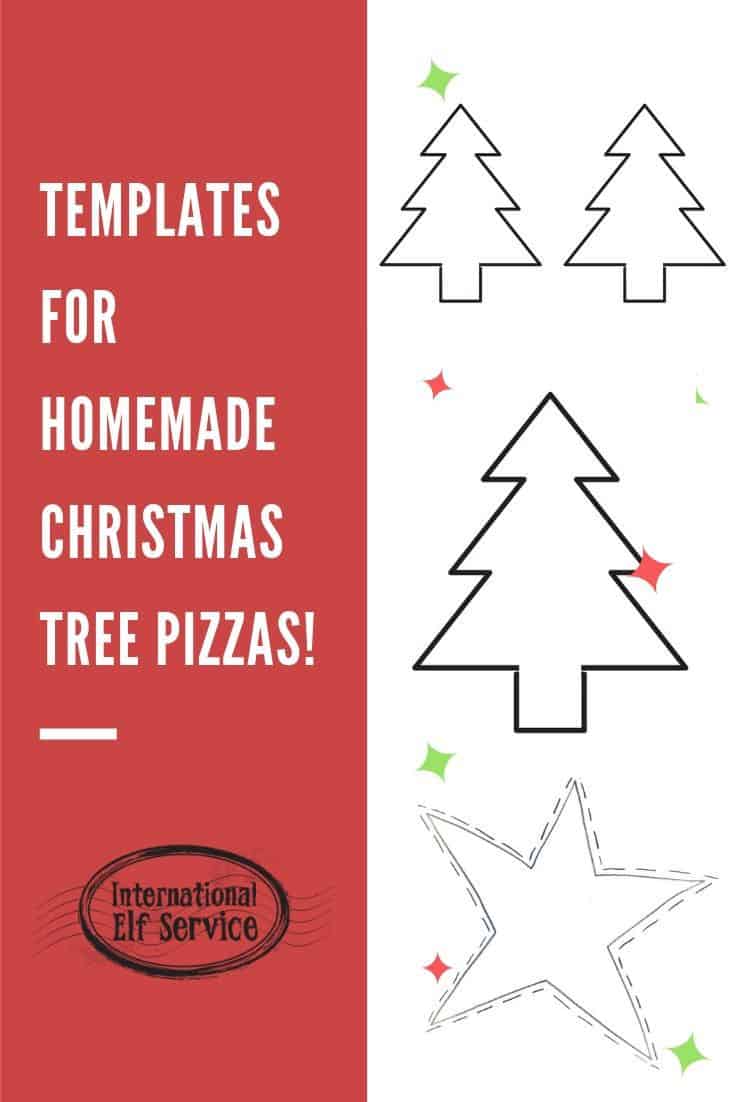 Christmas Tree & Christmas Star
Pizza Recipe
What You Need:
Preheat Oven to 180 ºC
For the base:

300g Self-Raising Flour (Gluten free if needs be)
300g approx of Greek Yoghurt (or dairy free yoghurt e.g coconut, soya, oat, or buffalo if you can …)
1 tsp Baking Powder
For the top:

Tomato Puree
Mozzarella (or dairy free cheese or omit cheese altogether.  We use buffalo mozzarella)
Dried Oregano
Olive Oil
+/- extra toppings such as tuna, red onion, ham, mushrooms etc
What You Do:
Print and cut out your Christmas Tree & / or Christmas Star templates.
Weigh the flour into a large bowl + 1 tsp baking powder
Add just enough yoghurt to make a dough that you can mould, that doesn't crumble away too easily and isn't sticky enough to need prising off your fingers!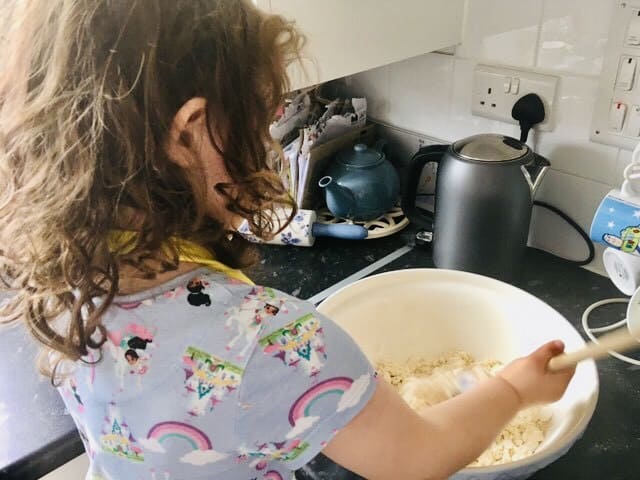 Using a rolling pin, roll it to 0.5 thickness on to some parchment paper.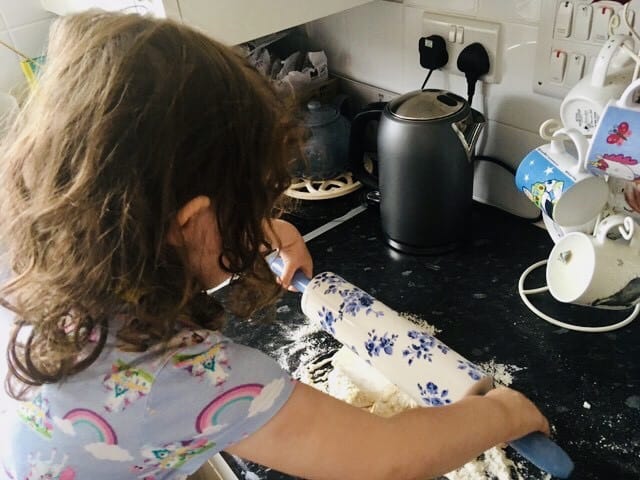 Place your chosen template over the dough, and 'draw round it' with a knife. Lift away the template and cut the dough properly, removing the excess dough to reveal your magical Christmas Tree Pizza shape!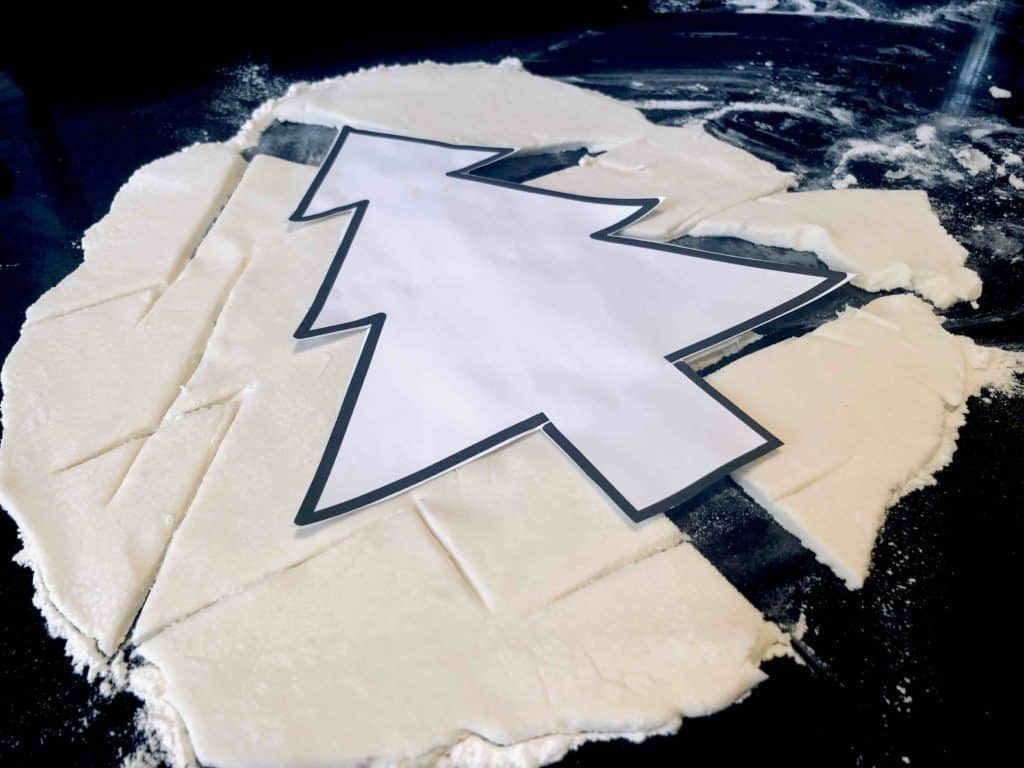 Thinly spread some tomato puree over it.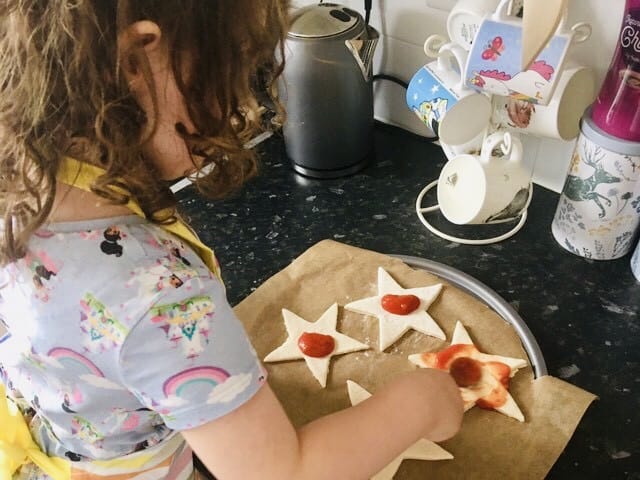 Top with whatever you like (for our Christmas Tree pizza, we like lots of green peppers, cherry tomatoes for baubles, and thin strips of yellow pepper to make the star at the top.
Dot it with pieces of mozzarella, drizzle with olive oil and sprinkle with herbs.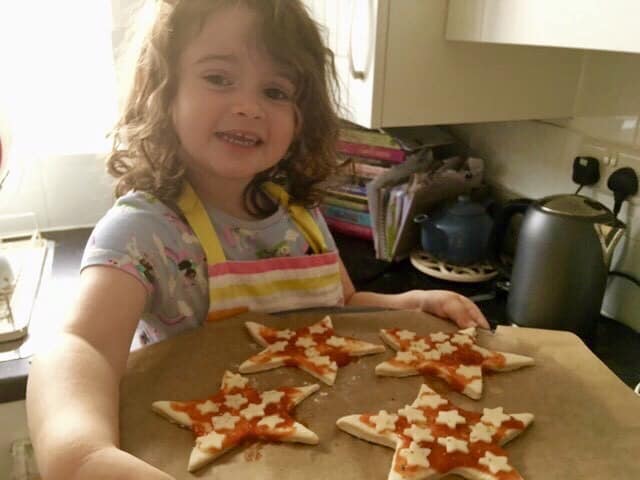 Bake 180 ºC for 15-20 minutes until golden brown.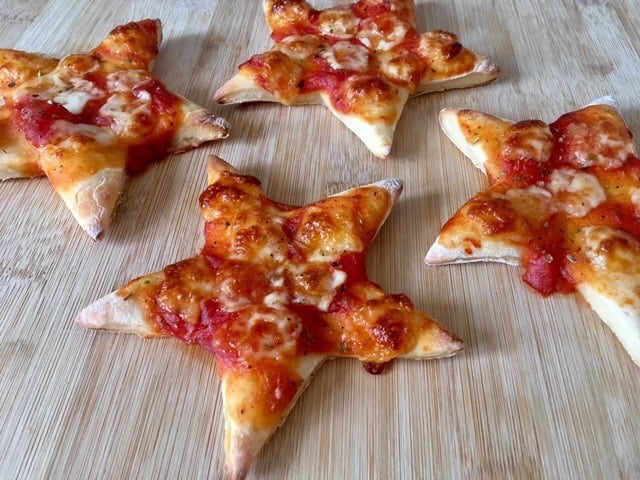 And if you'd like to look at more Christmassy Recipes – how about making some of this Amazing Gingerbread, some Peppermint Bark, or some Spicy Nuts (which can also be totally un-spicy) – our kids eat them by the handful!
I hope you enjoyed this recipe for Christmas Tree Pizza – please come and post your Christmas Tree Pizza photos on Instagram using hashtags #ElfPizza #InternationalElfService #NorthPoleBreakfast
---
You may also like to see other Christmas Recipes & Christmas Baking Ideas
… including:
Amazing Gingerbread Men
Easy Christmas Tree & Christmas Star Pizzas
If you would like to subscribe to our Elf Club, and receive our newsletters, special offers, free Guides and discount codes, I'd love to see you there!