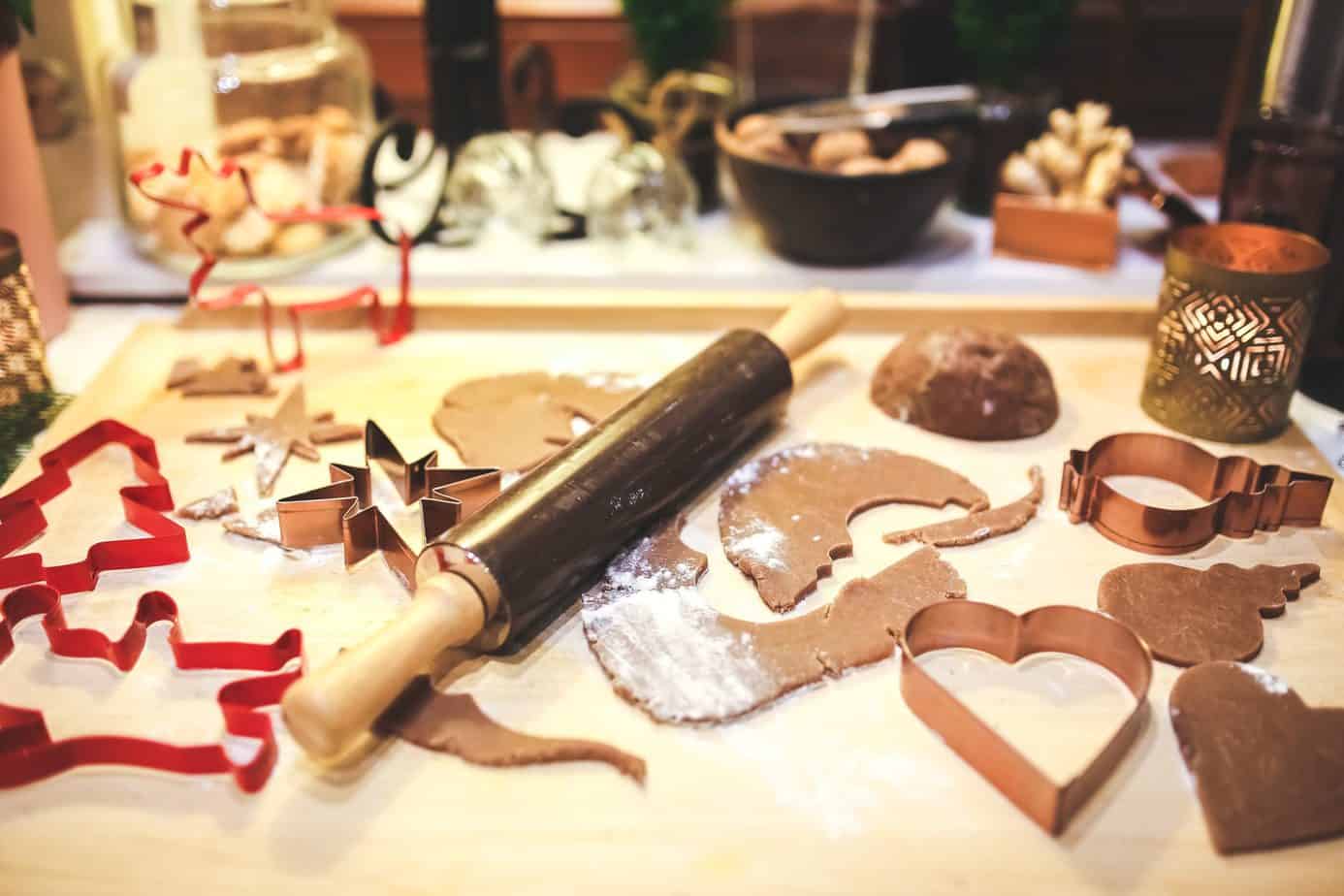 We all have Family Christmas traditions even if we think we don't. Whether they're big ones or little ones … ones that take planning, or ones that don't. The beauty is, there really is no right or wrong to Family Christmas traditions. You can carry on with the ones you love, drop the ones you don't, start new ones, try other people's … anything goes.
We all want our children to have the same magical memories and love of Christmas as we do. So, which Family Christmas traditions are more likely to be loved and remembered by our children?
Well, which Christmas traditions do you remember and love from your own childhood? Which are the ones that when you think about them, plunge you straight back into that warm cosy feeling of togetherness and Christmas magic? I bet they're the ones linked to your senses: the smell of orange, cinnamon and cloves reminding you of baking Christmas cookies, or mulled wine heating up on the stove; the sound of Christmas music playing at home and in the shops; Christmas lights twinkling with the promise of Christmas Magic, the feeling of being snuggled up on the sofa about to watch a favourite Christmas movie together … physiologically, our senses are hard-wired with the memory-making part of our brain.
The important thing is to build on that wonderful feeling of togetherness. This is what's so important to children. Christmas (and the lead up to it), is such a wonderful opportunity to spend lots of quality time together doing the special things you only really do around Christmas time.
Here are a few Family Christmas traditions you might like …
1. A surprise Candlelit Bath or Shower on Christmas Eve for your children. The candlelight makes for a such special and magical bath time.
2. Christmas Eve box. Give your children a special box or parcel containing new pyjamas, (not necessarily seasonal), a book, a Christmas Movie to watch that afternoon or evening, or anything else you'd like to put into it. Snowman soup (components of a hot chocolate), reindeer droppings (chocolate raisins), a Christmas Cracker each … or anything you think would make their Christmas Eve more magical.
3. Sleep next to the Christmas Tree. A Christmas Tree sleepover! Imagine how wonderful it would be for your children, to fall asleep with the Christmas tree lights twinkling away above their heads. Don't forget to turn them off before you go to bed yourself though!
4. Let each child invite a friend over for a Christmas-themed meal.
5. Interview each family member on video, asking them about their favourite memories for that year. What an amazing keepsake to look back at in years to come.
6. Go as a family to the Christingle or Carol Service at your local church and soak up some real community Christmas spirit.
7. Prepare a North Pole Breakfast on Christmas morning. This can be as healthy or as unhealthy as you like. Typically it contains food and drink that looks 'Christmassy'. It can be from you, or left by your Elf if you have one.
8. Remember to leave a snack for the reindeer, and Father Christmas on Christmas Eve. Whether it's carrots and oats into the garden for the reindeer, and a mince pie or something else for Father Christmas. *remember that glitter is dangerous for birds, so don't use that in your reindeer food. If you're lucky, Father Christmas will leave you a letter to find on Christmas morning from his In-Sleigh Notebook. Or a hand-drawn North Pole Map.
9. The Ultimate 25-Day Advent Experience, fondly known as 'Elfie's Christmas Letters', or the Mini Advent Experiences are all really lovely traditions to inject magic in to your Christmas. Personalised and hand-drawn letters, full of funny stories, endless mishaps, and a huge dollop of Christmas Magic! All the latest updates from the North Pole, straight into your children's hands. At the end of it, they have a wonderful keepsake they can treasure forever … and they can reread them any time they like.
10. Have a special family Christmas Eve meal. A meal your family enjoys and looks forward to every Christmas Eve. Or shake it up and have something different each year, go out to eat or have a take-away! The important thing is to eat together and make a big deal out of it. If you do eat at home, how about decorating the table as you would for Christmas Day?
11. Choose your Christmas Tree as a family. Then decorate it together, with Christmas music playing, with plenty of Christmassy nibbles and hot chocolate on the go.
12. Go for a walk after dark to look at all the Christmas lights in people's houses.
13. Christmas baking, and more importantly … eating! This will fill the air to bursting with Christmas smells, and reinforce those wonderful Christmas memories.
14. Christmas isn't Christmas without a noisy Christmas Cracker session. You don't have to wait until Christmas Day, but whenever you decide, make sure you have enough!
15. Have a nonsense / intensely dull / totally inappropriate Christmas present that's regifted each year to a different person. Who will end up with it next year? This is actually very funny!
If you'd like many more ideas, you can subscribe and then download this Guide to Magical Family Advent Activities. It's sectioned it up to make it easier for you to pick and choose your favourite activities … and lots of helpful links. I hope you enjoy it!
"The best Christmas idea ever." – Charlie Condou (Actor)
***
"These were the best things I have ever (and I mean ever) ordered!!
I've never seen the magic or happiness last so long x"
– Jolene (August 2017)
If your child believes in Father Christmas and you want to keep the magic for as long as possible, There are new Christmas Letter Bundles each year.
Come and join us on Facebook, or find us over on Christmas Traditions & Magic For Children for all year round festive chat.
Emily x