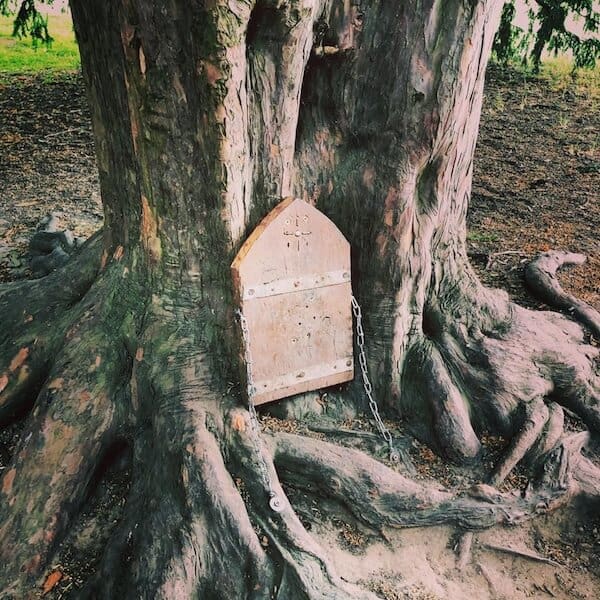 May 31, 2019
|
|
BY Elfie
Guidelines When Making A Woodland Fairy Door
I love the rustic Fairy Doors we all find in our woods and forests. I know some fairies build their own houses, but as you know … many fairies move into houses where a door has been put up by one of us. It's a very special kind of magic that can make a home appear behind a seemingly simple wooden door.
If you're planning to put a fairy door in the woods, it's very important that your door isn't damaging to either the woods, or the animals that will be living alongside the new fairy residents.
The official International Fairy Service Planning Guidelines state:
Please don't use any artificial materials such as plastic, silver foil, tinsel, glitter. Fairies much prefer natural materials. Any wood should be untreated, and only water based paints should be used. Fairies love natural materials such as bare wood, twigs, leaves, jute twine, moss, hessian and feathers … mainly because their woodland friends tend to nibble on them. They also look better when mushrooms and toadstools grow on them.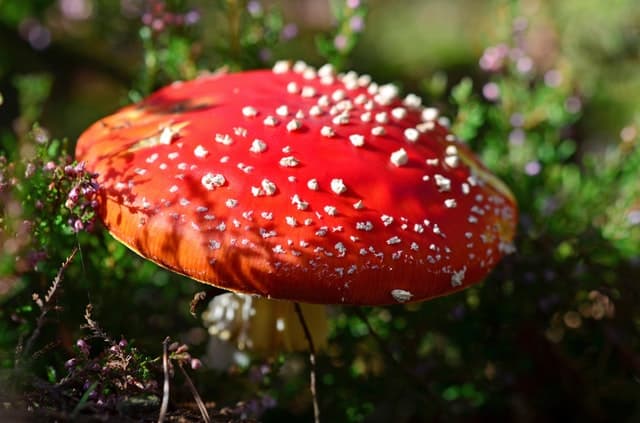 Please don't attach your door to a tree using nails, screws or cement. It hurts the trees, which in turn makes Fairies very unhappy.


Fairies love their gardens to be decorated with natural items … such as empty snail shells, conkers, acorns and other tree seeds. Please don't pick or pull anything up out of the ground to decorate their garden.


Please don't damage, stamp or trample on any lovely flowers (keep to the paths). If Fairies see any squashed flowers, they're likely to move away.

Bluebells, Buttercups, Cow Parsley, Moss and Dog Rose are all vital equipment for Fairies. They bathe in Buttercups, ring the Bluebells to call other Fairies and use Dog Rose in many of their perfumes and potions. The comforting umbrellas of Cow Parsley provide Fairies with welcome shelter from bad weather … and on hot summer nights, they sleep on beds of moss.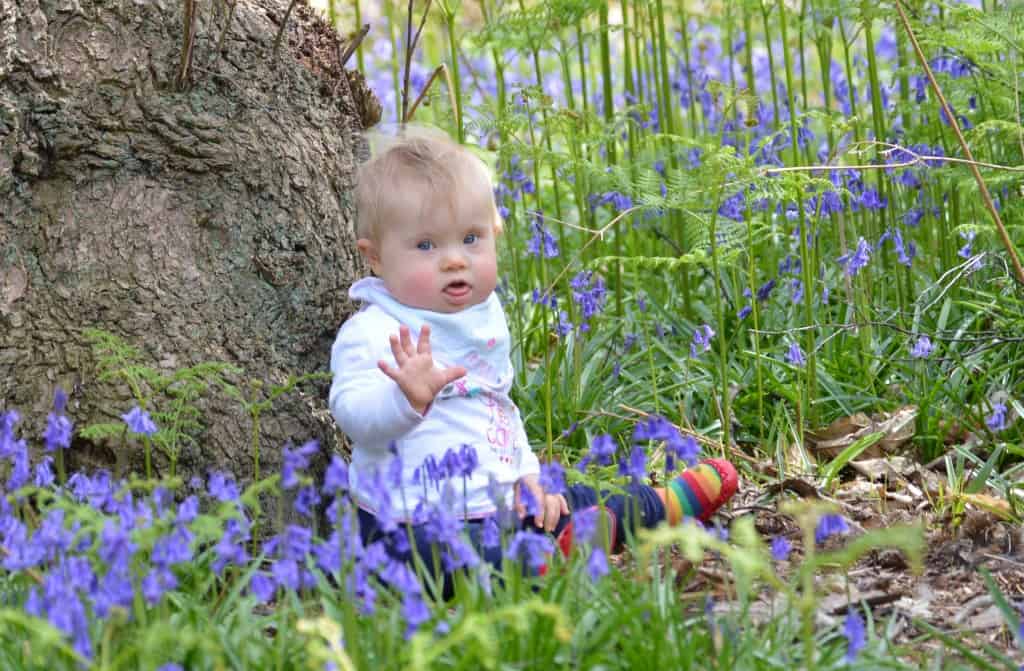 5.Fairies love eating nuts and fruit, so please feel free to leave some treats out for them. It would also make them very happy if you were to leave some bird seed out for their friends.
6.Visit them regularly and see what's changed since the last time you were there!
If you have a fairy door (and definitely if you don't) – you can conjure up some magic in your home and have a browse through the 'very helpful' Fairy & Tooth Fairy letters in the SHOP. They're designed to help with things like Worries, Bad Dreams, Trying New Things, Secrets & Trust, Kindness … there are loads! ✉️🍄🍀
***
Magical moments for you and your child to share

---
New each year …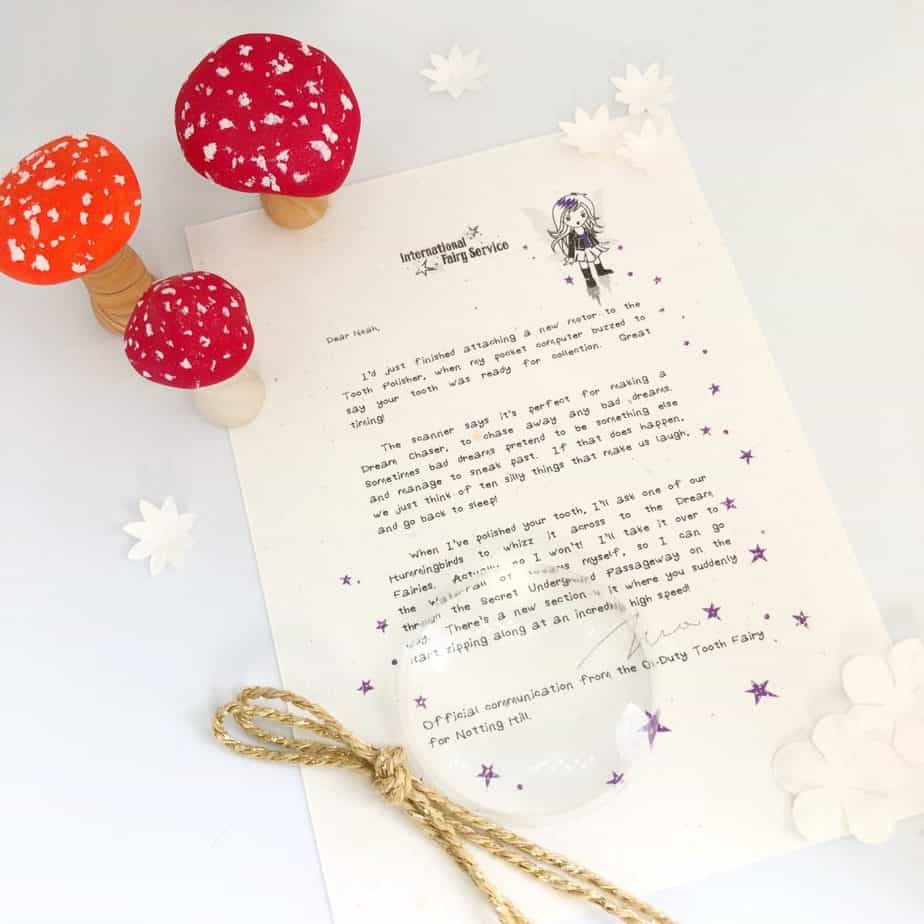 Try our amazingly unique and magical Family Christmas Tradition of Christmas Letter Bundles from the North Pole. Elf letters filled with secrets and snippets from the North Pole, for you to deliver very mysteriously … for your children to find. *You don't need an Elf or a Fairy Door to enjoy these letters. Pop them by their toothbrushes, in the shoes, stashed away in their toys – have fun! Not sure? You can try these one-off letters that can be delivered any time of the year.
Here
and
here!
A sneaky listen to our
Advent Calendar Christmas letter bundle
from Christmas 2018 … they're brand new each year.
You choose where your children find the letters, to create a magical family tradition the kids will love!
To receive our Magical Newsletter …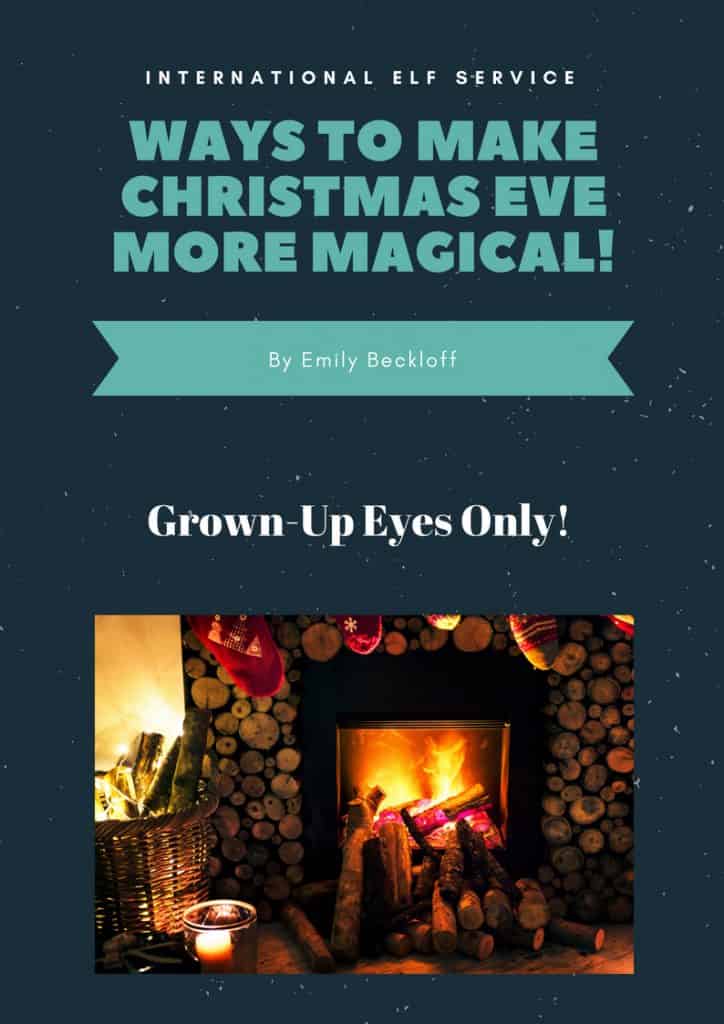 "The best Christmas idea ever." – Charlie Condou (Actor)
***
"These were the best things I have ever (and I mean ever) ordered!! I've never seen the magic or happiness last so long x" – Jolene (August 2017)
If your child believes in Father Christmas and you want to keep the magic for as long as possible, There are new Christmas Letter Bundles each year.
---
Come and join us on Facebook, or find us over on Christmas Traditions & Magic For Children for all year round festive chat.
Emily x
tags