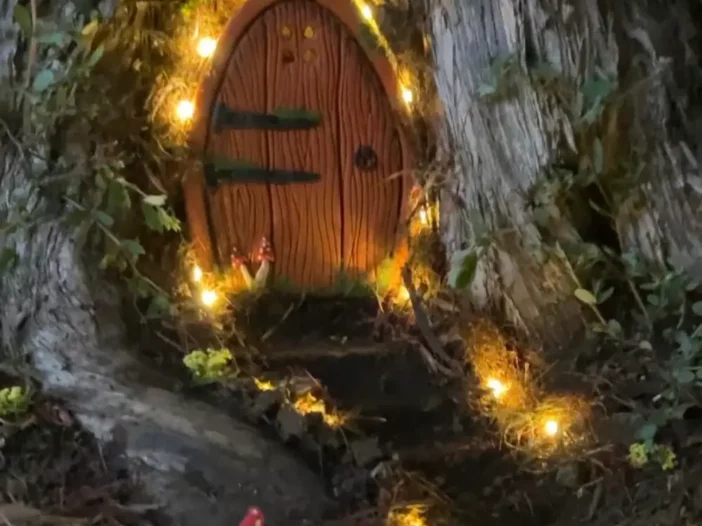 There's nothing more whimsical than placing a Fairy door in the garden for your child to discover, then spending the weekend or school holidays creating a magical Fairy Garden with them. Dee from Trawden Forest Fairies gives us her top tips:
A magical Fairy garden can be created at relatively cheaply, using things from your garden or from a woodland walk. Children are incredibly resourceful if left to their own imagination. You'll be astonished at what they can create with a few twigs, pinecones, acorn shells and pebbles!
Alternatively, you can buy dolls house accessories at relatively low cost on-line. Each morning you can place things by the Fairy door for your child to see that the Fairies came to visit. A very special Fairy letter, a little parcel, or anything to show that the Fairies have been.
---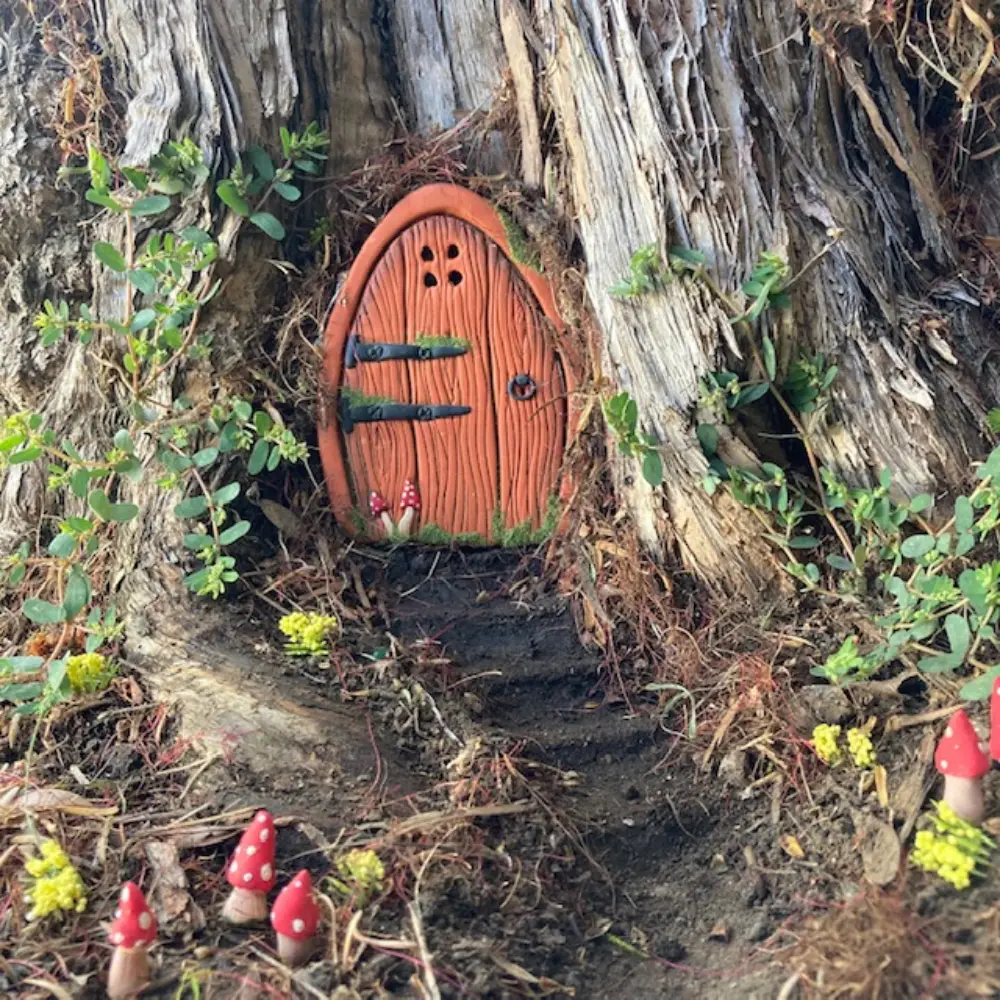 ---
How to make your very own Magical Fairy Garden
You can glue a Fairy door to the base of the tree using a superglue style adhesive. By adding a little moss around the edges of the Fairy door, you will give it that lived in feel. You can use moss growing in your garden but if you don't have any, you can buy it from the floristry department of craft stores.
You can make steps by simply carving them out of the soil with a spoon and using a knife to make the steps look nice and smooth. If you don't have soil by the tree, you can transfer some from somewhere else in your garden or buy some. It will soon bed in and look like the steps have been there forever. If there's no soil available, then fine gravel from a craft store will make the perfect garden path for the fairies. Add a sweeping brush, doormat and toadstool and it will look as though the Fairies have lived there for years!
---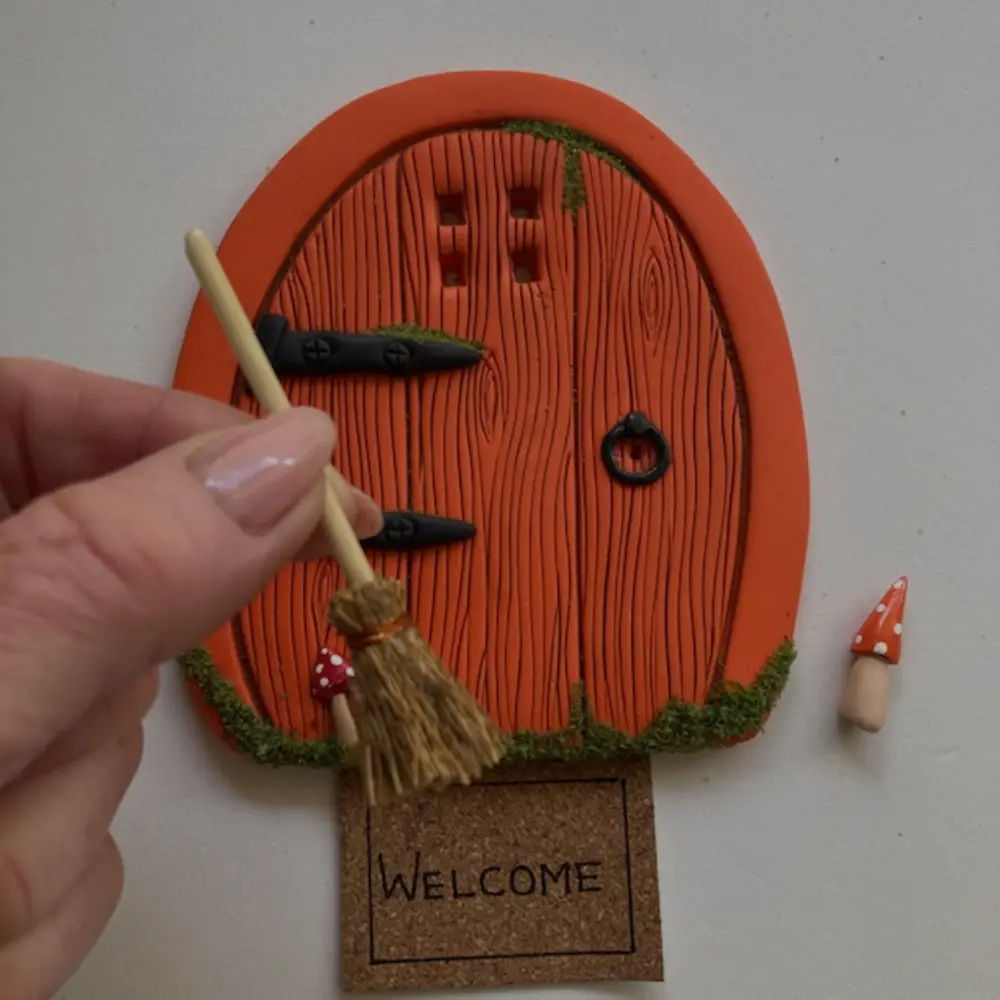 ---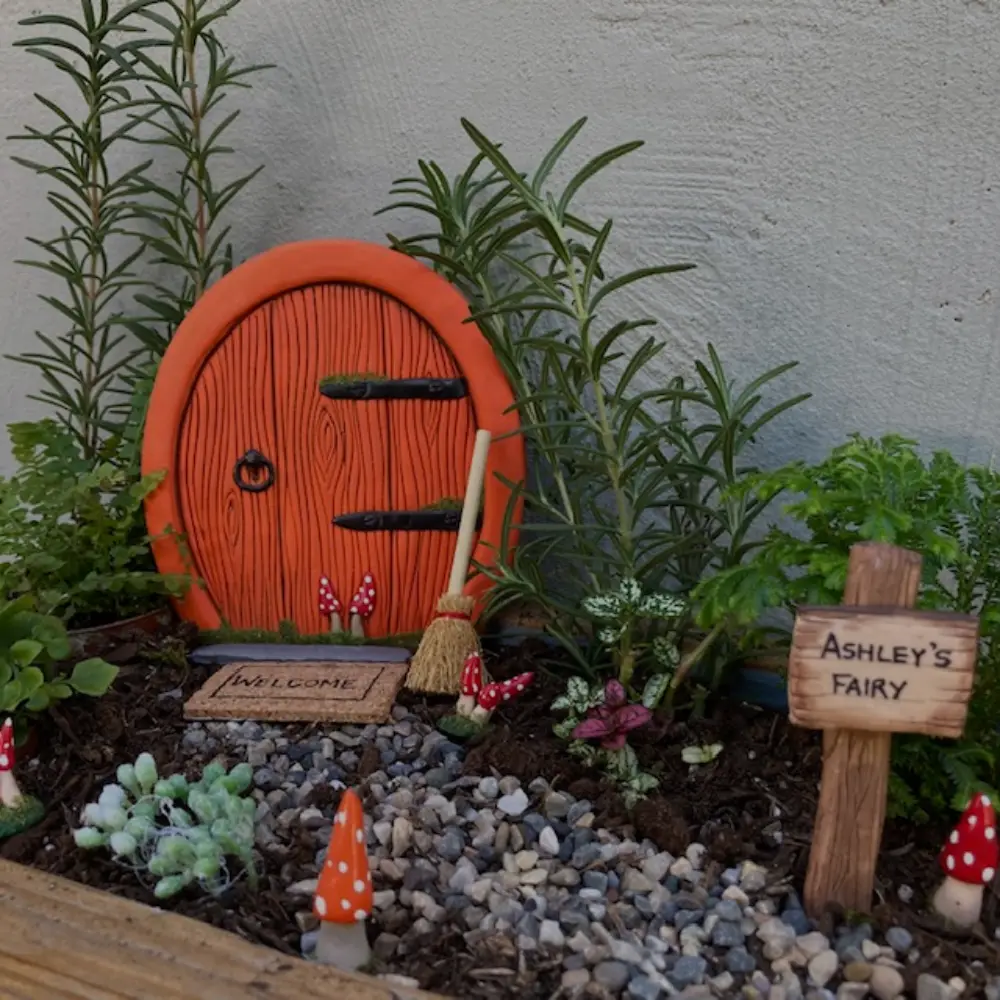 The finishing touch for the night-time magic in your Fairy Garden is to add some miniature Fairy lights (widely available in craft stores and on-line). Fold the Fairy lights in half and place the center light at the top of the door (held in place with double sided tape) and attach the Fairy lights down both sides of the Fairy door, down the steps and as far as they will go along the footpath. Sprinkle soil over the wire to hide it (or you could use fine gravel as mentioned above). Make sure the switch is easily accessible but perhaps hide it under some moss or leaves.
---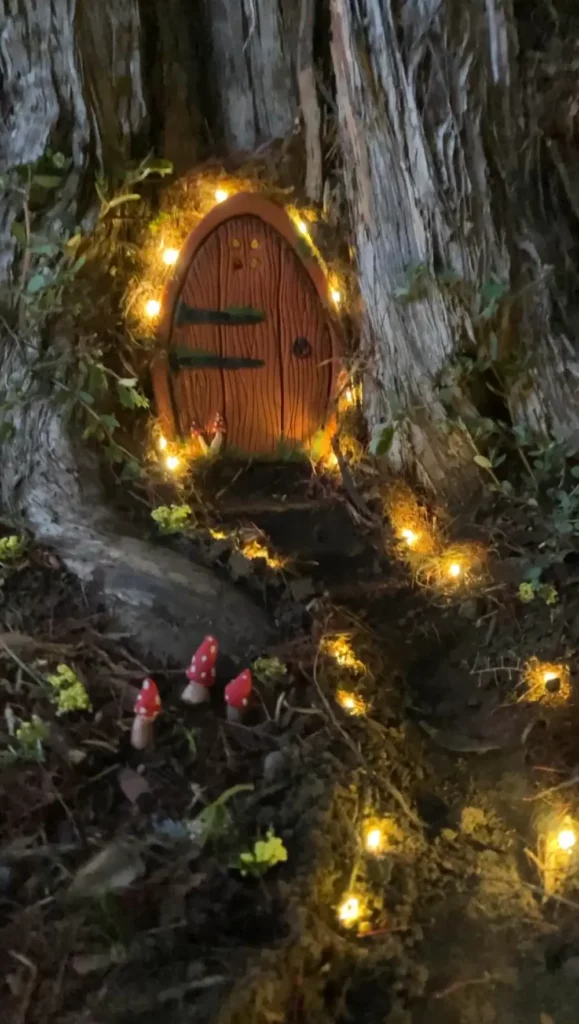 ---
Seeing the Fairy door lit up like this across the garden or maybe from your child's bedroom window will create such incredible memories of when the fairies came to stay.
Wishing you all lots of magical fun filled experiences with your Magical Fairy Garden!
---
A Guest Post by Dee from Trawden Forest Fairies. Dee has been secretly creating enchanting Fairy trails for families to discover whilst out on their walks for many years. So popular have they been that one English village had the BBC News arrive to do a report on the mysterious arrival of the Fairy doors. You can find her over on instagram @The_Trawden_Forest_Fairies or on Etsy.
You might also like to see our Fairy & Tooth Fairy Activities
Magical Idea for the Tooth Fairy
How to Make Magical Fairy Wishes
How to Make Magical Fairy Christmas Coins