'What I Love About You' Gift Jars
December 11, 2018
|
|
BY Elfie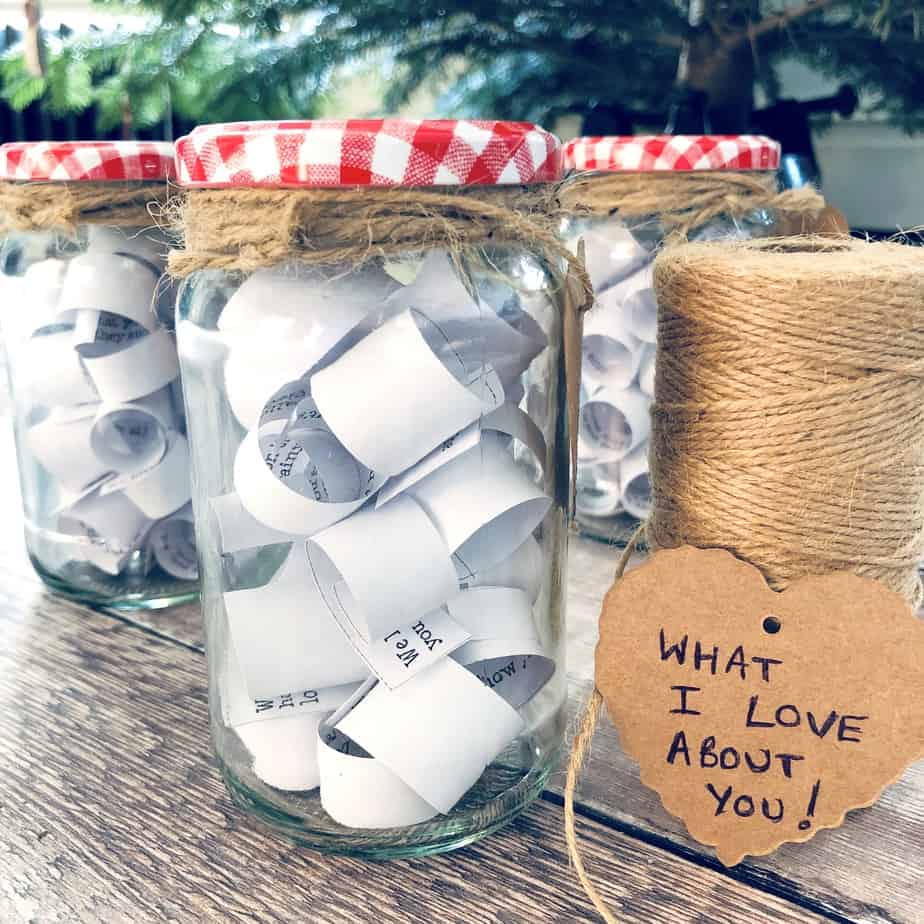 Give me a jam jar and some natural jute twine string, and I get very excited. These beautifully rustic homemade 'What I Love About You' Gift Jars, make such a wonderfully nurturing surprise gift. What a lovely Christmas present to give your children! They're perfect for both adults and children, and make wonderful keepsakes. Children can keep them by their beds and pull out a love note whenever they like. You can always add more as time goes on, and get a bigger jar if you need to!
Whether you handwrite your notes, or type them, I really don't think it matters. As long as the recipient can read them. They can be a single short sentence, or even a few sentences long. There aren't any rules, except to make sure they're written with love.
You can fold each one up, or curl them round a skewer as I've done here. Pop the lid on, make a label, and Maud's your Aunt!
Our children will be getting one each for Christmas, but you could give one to anyone, at any time of year. You could also fill them with motivational notes, or memories of that person … anything you like!
Enjoy x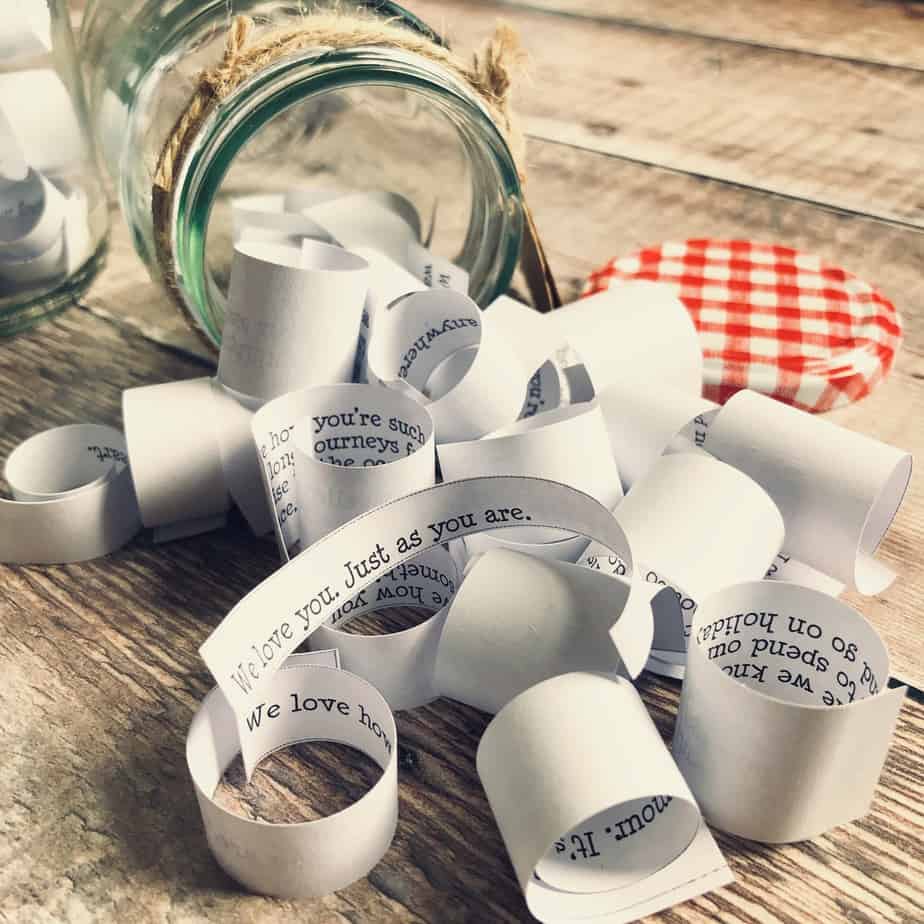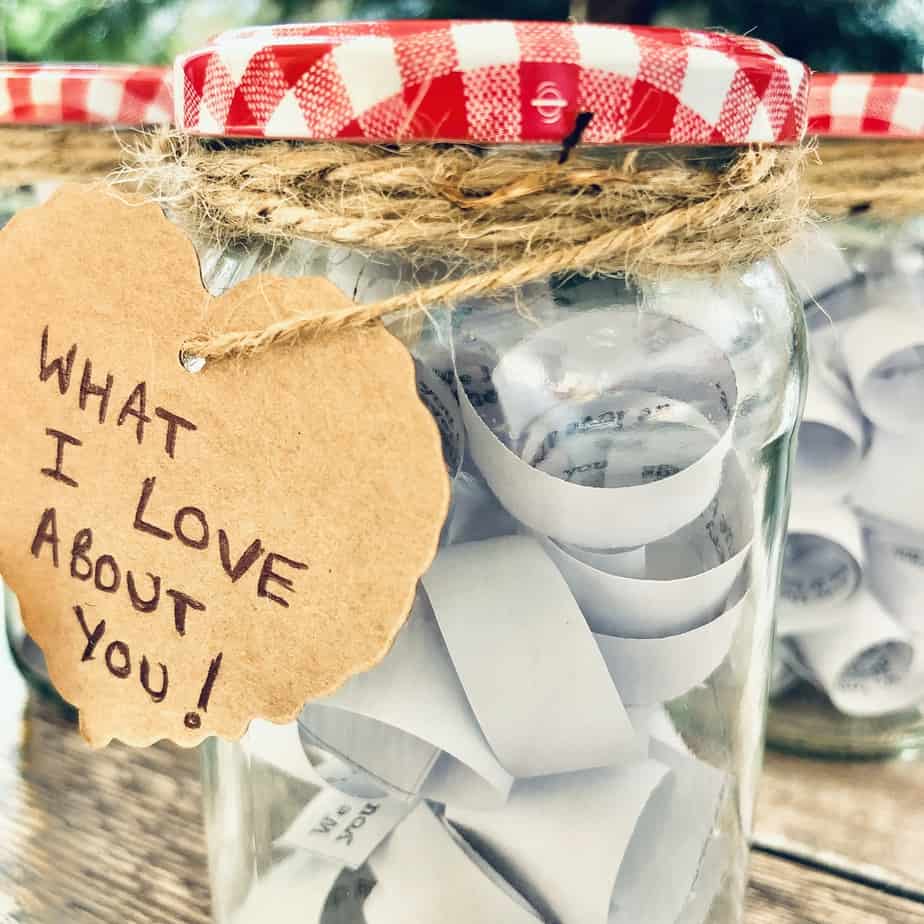 You may also like:
---
Including very helpful Fairy & Tooth Fairy Letters!
Try our amazingly unique and magical Family Christmas Tradition of Christmas Letter Bundles from the North Pole. Elf letters filled with secrets and snippets from the North Pole, for you to deliver very mysteriously … for your children to find.
*You don't need an Elf or a Fairy Door to enjoy these letters. Pop them by their toothbrushes, in the shoes, stashed away in their toys – have fun!
A sneaky listen to our Advent Calendar Christmas letter bundle …
Take your children on a magical journey with these unique, hand-drawn letters from two of the most magical places on earth … the North Pole and Fairyland.
Hide them among the bills and junk mail, lay them on the table first thing in the morning, stashed among the toys, or snuggled up in their bed. You choose where your children find the letters, to create a magical family tradition the kids will love!
To receive our Magical Newsletter …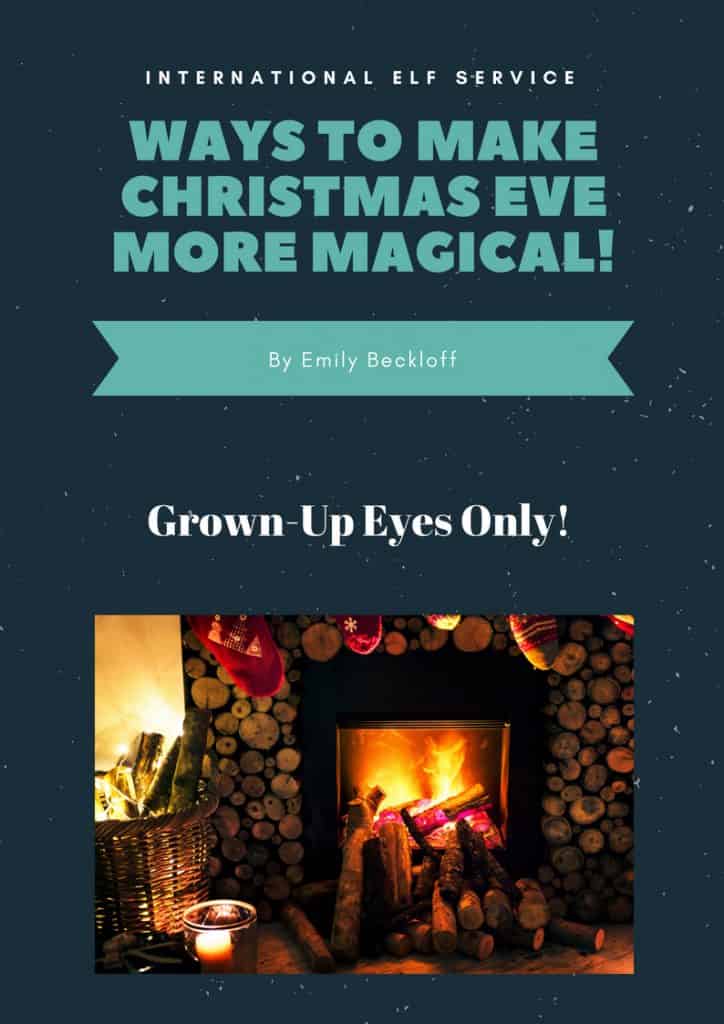 "The best Christmas idea ever." – Charlie Condou (Actor)
***
"These were the best things I have ever (and I mean ever) ordered!!
I've never seen the magic or happiness last so long x"
– Jolene (August 2017)
If your child believes in Father Christmas and you want to keep the magic for as long as possible, There are new Christmas Letter Bundles each year.
---
Come and join us on Facebook, or find us over on Christmas Traditions & Magic For Children for all year round festive chat.
Emily x
tags